The Fear Farm – Full Review
The Fear Farm is a Haunted Attraction located in Blacksburg, SC.
424 Ninety Nine Island Road, Blacksburg, SC 29702View All Details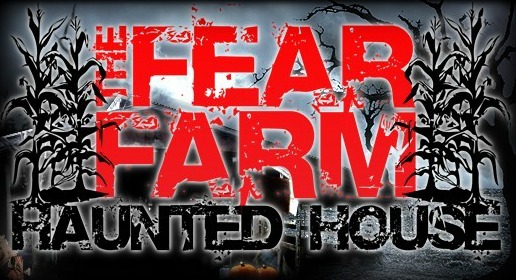 Features:

Free Parking, Restrooms/Porta Potties On-Site, Food/Concessions, Gift Shop/Souvenirs, Optional Games/Midway, "Hi-Tech" Attraction, You will NOT be touched, Original Characters, Celebrity Appearances, Uncovered Outdoor Waiting Line, Indoor/Outdoor Attraction, Family Friendly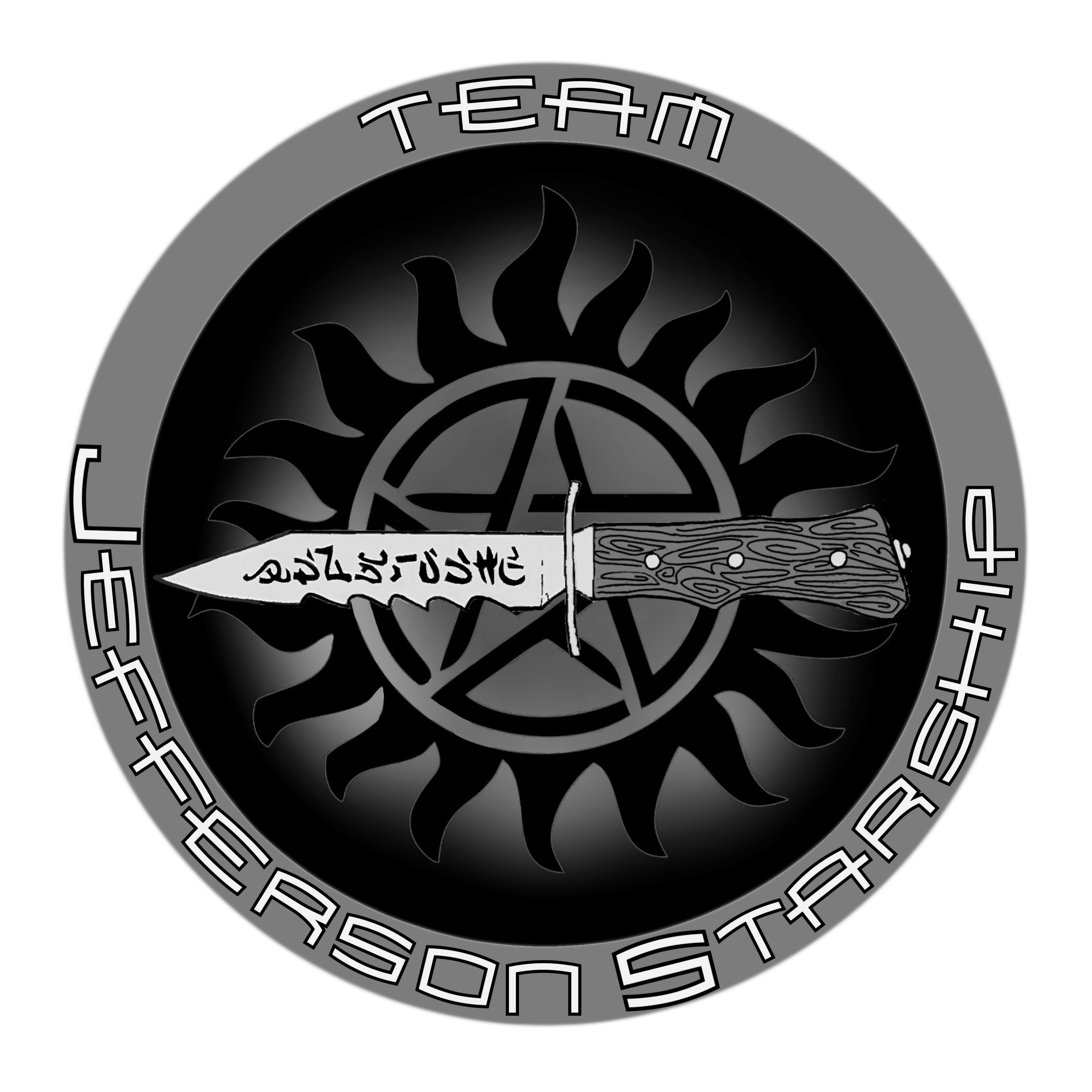 This attraction was reviewed on October 1, 2022 by Team Jefferson Starship.
---
About Our Reviews and Rating System
---
Final Score: 8.63
Final Scores – By Category

Final Scores – By Attraction

Summary:
At the start of October, we headed out to Blacksburg, South Carolina, to visit The Fear Farm (FF) – where fear grows. This upstate SC attraction draws in guests from all across the region. After parking, we made our way to the well-lit ticket booth before heading down the long dirt path to the FF midway. This waiting area was being blasted with a mixture of rock tunes courtesy of a live guest band while scores of guests wandered between carnival-style games and the concession stand, waiting their own turn to be called into the line.
The Fear Farm has five attractions inside, but there is just one line that winds through the creepy settings; however, it should be noted that each of the internal sections has its own little queue-line to help regulate the flow of traffic through the haunt. Fast pass/VIP ticket holders can skip ahead to each of these lines – a worthy consideration on a busy night.
Within the doors of the haunt, we ventured through the Abyss – a winding dark maze, the Mineshaft Mayhem – a brief trip below ground, Experiment 13 – a medical laboratory and asylum gone awry, Twistyz Tricks and Treats – a section full of carnival décor and hyper clowns, and the Farm House – an inbred family's rustic abode filled with its own secrets and scares.
---
Cast Score: 8.63
Cast Scores – By Question

Cast Scores – By Attraction

Cast Review:
The various invisible spooks, undead miners, insane doctors, and their crazier patients, curious clowns, and cannibalistic farm-folk scattered across FF are all very interactive.
Characters do more than just startles and jump scares (though there are plenty of those, too!). On more than one occasion, we had actors scuttling towards us low to the ground and at least once had a towering clown high above us. Being able to pop scares from a variety of directions, sometimes simultaneously, seems to be a mark of pride for the crew here.
---
Costuming Score: 8.84
Costuming Scores – By Question

Costuming Scores – By Attraction

Costuming Review:
The costumes across the attractions are largely great with each themed section having its own set of costuming and props. There is even some degree of uniformity among the denizens of the dark Abyss who all have similar masks that suddenly seem to appear out of nowhere.
Our visit was on FF's opening weekend, so we can only imagine that with time the cast and crew will get more comfortable and skilled in their roles – something that we can't wait to experience on a future visit. Some of the make-up we saw was perhaps not as detailed as some of the main focal actors, but with a large staff and an opening weekend marred by a hurricane, such minor hiccups are to be expected.
---
Customer Service Score: 9.85
Customer Service Scores – By Question

Customer Service Scores – By Attraction

Customer Service Review:
The front-of-house staff manning the various booths around the FF's lot (tickets, concessions, merchandise, etc.) are all friendly and willing to point folks in the right direction should anyone be so frightened that they cannot make out the clearly lit signs around the midway. Too, FF keeps an up-to-date social media presence with a variety of announcements and notifications of special events.
Also, during our visit, we got to see the safety and security professionalism of the staff on display. While waiting to enter one section, the queue-line actress had to keep us held back as a member of staff came by to handle some difficulty or another. She did her best to not only keep us and another group that approached waiting patiently and calmly, but she also did this while doing her best to stay in character.
---
Immersion Score: 8.44
Immersion Scores – By Question

Immersion Scores – By Attraction

Immersion Review:
Each interior section has its own queue-actor (or two) working to manage the line, keep things moving, and to keep space between each group. With such a widely-expansive walking trail, this helps with the immersion as it is rare to run into a group before or have one coming up behind, ensuring that we had ample time to be trapped with the various denizens of the haunt.
Additionally, each internal section, though short, is appropriately kitted out with decor all around the guests. The Mineshaft Mayhem, in particular, is very good at this. In addition to a sloping trail that we could feel descending below our feet, the mine completely enveloped us with a decorated roof and appropriate noises of dripping water and squeaking rats behind the walls.
Though the individual queue lines outside of each haunt did take us out of the scare momentarily, they were also nice places to catch our breath and refocus on what might be coming next.
---
Special FX Score: 8.17
Special FX Scores – By Question

Special FX Scores – By Attraction

Special FX Review:
The Fear Farm is clearly a haunt with a steep technical budget. From moving props and triggered effects to several well-detailed areas, it was obvious to us that a great deal of time and care had been spent focusing on several of the different areas. Even the Abyss dark maze – which of course doesn't really have a lot of internal decor – has had time and care applied so that there are areas with dim light (for stairs, for example) that don't bleed over to adjacent sections of the darkness.
Our team also all uniformly squealed with delight over a puppy-sized spider that popped out to greet us at the end of one section (no spoilers as to where! Visit the Fear Farm to find out.)
---
Scare Factor Score: 8.24
Scare Factor Scores – By Question

Scare Factor Scores – By Attraction

Scare Factor Review:
We found a wide variety of scares at FF. The Abyss was particularly effective at unnerving one of our team, but we all enjoyed our time down on the farm. The haunt ends the same way many many Southern haunts do – with a roaring chainsaw chase. But each of the internal sections is memorable on its own for its own reasons.
A lot of scares seemed to be front-loaded, as in the front of our little group of four got lots of attention, but that's also a common thing and something that the newer staff will undoubtedly get better at as the season (and years) go by.
---
Entertainment & Value Score: 8.8
E&V Scores – By Question

E&V Scores – By Attraction

E&V Review:
We found the Fear Farm to be a fun romp, priced quite appropriately, and with lots of other amenities available. The live band was fun, but was also a bit loud – some of the sound bled into various parts of the haunt like a banshee's wail echoing off the trees.
Other nights during the season have other special guests as well; all listed on the FF website. FF has staggered prices depending on the night – Saturdays are $28 and other nights are $25. Upgrading to a fast pass is $15 more, but children under 10 are only $15. A VIP ticket is $50 which includes the Fast Pass and a t-shirt from the gift shop. The haunt also has an on-site short escape room (for a small additional fee).
All in all, we enjoyed finding out where the fear grows – The Fear Farm!
---
View Full Score Sheet
---
Pics We Took From Our Visit:
---
---
Guest ReviewsGuest Average: 10 out of 10
Mason – 10/10 – October 28, 2017They had the best scare actors!!!!!!
Lydia – 10/10 – October 21, 2017This place rocks!!! We go every year and can't wait until 2018 because they always change so much! …show more It's my favorite one in SC!
Harley – 10/10 – October 14, 2017I absolutely love The Fear Farm!! I make it priority to attend every year! They have always been …show more amazing. They managed to make the best out of a terrible situation last year and cannot wait to see what they have in store this year! Love love love it! Parking is free (that's always great) and you really get your money worth with their attractions !
---
Past Awards
---
2022 Awards
Best Spider Prop (Given by: Team Jefferson Starship)
---
---
Past Awards
---
2022 Awards
Best Spider Prop (Given by: Team Jefferson Starship)
---
Join ourspookyadventures!
We visit Halloween haunted attractions year-round! Follow us for haunted house walkthrough videos, behind the scenes footage, and more!