The Final Resting Place Haunted Junkyard – Full Review
The Final Resting Place Haunted Junkyard is a Haunted Attraction located in Sabina, OH.
988 Polk Road, Sabina, OH 45169View All Details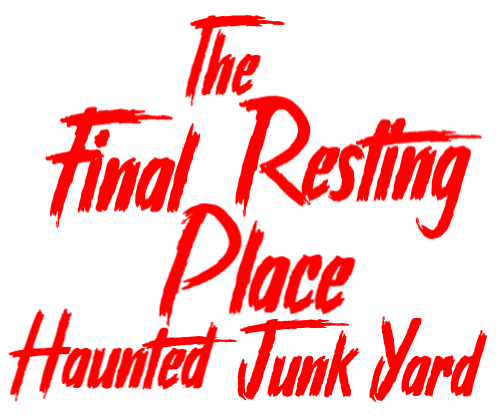 Features:

Free Parking, Restrooms/Porta Potties On-Site, "Old-School" (Low Tech), Original Characters, Uncovered Outdoor Waiting Line, Indoor/Outdoor Attraction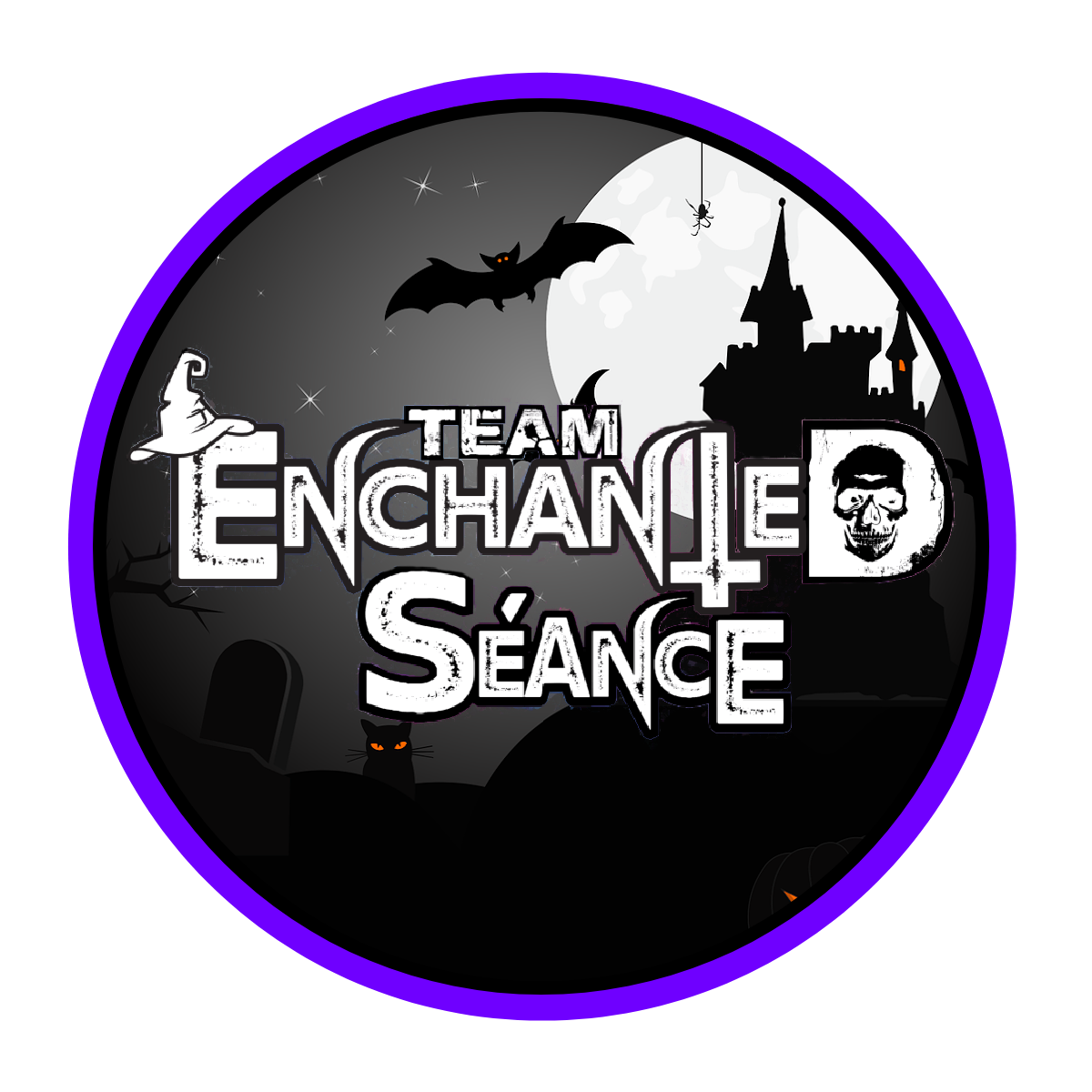 This attraction was reviewed on October 21, 2022 by Team Enchanted Seance.
---
About Our Reviews and Rating System
---
Final Score: 7.17
Final Scores – By Category

Final Scores – By Attraction

Summary:
When you think of scary places to visit during the Halloween season, you probably picture a haunted mansion or an old creepy cemetery. But what if we told you that you could visit a real-life junkyard in the open fields of Sabina, OH? Now in its 10th season, these haunted grounds are littered with some terrifying inhabitants, and they're out for blood.
Do you have what it takes to escape Grandma Millie and her misfit family, or have you reached your final resting place?
Final scores by Haunt:
Junkyard: 7.8
Grandma's: 6.93
Maze: 6.8
---
Cast Score: 6.6
Cast Scores – By Question

Cast Scores – By Attraction

Cast Review:
You'll come face-to-face with 40 to 50 live performers on any given night. This actor-driven haunt relies heavily on its exuberant cast to deliver frightening scares for its patrons. Of the three haunts we visited, Grandma Millie's and Stir Crazy had the smaller casts, while the Junkyard was the most populated.
The queue acting is superb and had our team cracking up laughing throughout the night. Leroy and his family are undoubtedly the funniest group of inbred hillbillies we have ever witnessed. One of Grandma's broods offered up a pair of her depends in case we soiled ourselves, and another resident offered to swap our faces with one of their previous victims. The family mutt, who just happens to be invisible, is notorious for hiking his leg on unsuspecting guests.
Actors inside the Junkyard were aggressive in nature, jumping, climbing, and sliding over vehicles to attack their prey. Most of these maniacs came equipped with weapons, some conventional and some powered. We did notice some dead spaces throughout our venture, but actors patrolling areas before and after these segments did a decent job of interacting with us. We would have liked to see some more dialogue from a few of the monsters on the trail, which stood in place without saying anything.
The villains working in the two side attractions did a good job of covering their haunts. They banged on walls, hid within drop panels, and used the darkness to their advantage. Millie's house could use a few more family members inside to help make the setting more believable. Grandma has this haunt named after her and should be the face of the haunt. While she was definitely present within the spaces, we would like her to be a bit more intimidating and menacing. Creating a psychotic family with Grandma Millie as the ring leader would bring new life to this haunt.
Kudos to the young lady wielding the chainsaw at the end of the junkyard. She was swinging that thing around like a maniac and is just 13 years old!
Junkyard: 7.29
Grandma's: 6.05
Maze: 6.45
---
Costuming Score: 6.61
Costuming Scores – By Question

Costuming Scores – By Attraction

Costuming Review:
The costuming at The Final Resting Place has continued to improve throughout the years, and this season is no exception. Sporting mostly jumpsuits and overalls, these monsters played roles appropriate for their scenes. There are still places where outfits seemed incomplete, such as an actor who was wearing bright yellow crocs, and a few denizens who could have used more makeup. Overall, we were impressed by the attire in both the junkyard and the maze.
Our biggest gripe of the night comes from the costuming in Grandma Millie's. With such an iconic name and a distinct mascot, we expected grandma to be more terrifying. A simple wig and minimal makeup was the look of choice and we were rather underwhelmed by the overall appearance of the character, especially since she looked younger and more friendly than her counterparts in the other haunts.
The queue line actors had the best looks of the night. Outfits were complete and multi-layered, with fitted masks, accessories, and matted clothing. Transforming grandma into one of these disgusting, inbred creatures in the future would not only help to authenticate her attraction but further develop the illusion that you've stumbled upon a horrifying, murderous family.
Junkyard: 7.19
Grandma's: 5.83
Maze: 6.82
---
Customer Service Score: 9.45
Customer Service Scores – By Question

Customer Service Scores – By Attraction

Customer Service Review:
Our handy dandy GPS took us to the haunt without any hiccups. The lot was well-lit, and attendants were on hand to help us park our wagons. Signage at the end of Polk Road was rather dark, however, and could be hard to spot for those who are not assisted by navigation. The website and social media pages housed all of the appropriate information we needed before arrival.
The premises were easy to traverse, and the signage was appropriately lit. Staff members were friendly and accommodating to our team, and able to answer any questions we may have had. The young ladies at the ticket booth were exceptionally kind. Their warm welcome set the tone for the entire night and we were not disappointed.
New for this season (we think?) is the addition of the bloody concession truck with some reasonably priced treats. Food this inexpensive is hard to come by, and should not be missed during your visit. T-shirts, toboggans, and beanies are also available for purchase and come in various colors. They even have toddler and child sizes.
There was a note on their website a few months back about online ticket sales coming this season. This seems to have been scrapped, but considering the short lines at the ticket booth, it's not a huge deal.
---
Immersion Score: 7.38
Immersion Scores – By Question

Immersion Scores – By Attraction

Immersion Review:
Transitions between the haunts were consistent in the fact that they each dumped you back into the queue line area. The facades were all unique to their respective attractions and helped to set the mood for the nightmares ahead. The doorway leading into the main event could use a facelift, however, as it's hidden in a corner and not entirely visible from the midway. We found some joy in watching the live scare feed playing on a television outside of the junkyard entrance.
All of the characters we encountered throughout the night were energetic and authentic, staying in character the entire time we interacted with them. Passages from scene to scene were coherent, and nothing felt out of place. Aside from a few spaces with gaps in sound and lighting, we were, for the most part, immersed inside the attractions. We did observe some exposed speakers during our visit, which should be hidden in the future.
Junkyard: 7.84
Grandma's: 7.34
Maze: 6.97
---
Special FX Score: 5.96
Special FX Scores – By Question

Special FX Scores – By Attraction

Special FX Review:
As mentioned before, The Final Resting Place is an actor-driven haunt with a few props and animatronics sprinkled in. Because of this, spaces that would normally be accompanied by electronic startles are filled with actors to help with transitions between scenes. There was a large junkyard dog in one of the segments that was really cool; it looked homemade but could have used some more lighting or sensory effects to enhance the scare.
Sets were designed around the junkyard, which sits abandoned throughout the entire year while the attraction is out of season. You'll travel through an abundance of dilapidated vehicles, including a bus and ambulance; you'll even be forced to crawl inside the turbine of an aircraft. Street signs, broken appliances, and crucified corpses also line the path as you navigate the trail.
Stir Crazy, the dark maze attraction, could use an upgrade in the offseason. Consisting of mostly black tarps and white sheets, this haunt offers very little regarding sets and props. Lighting was mostly circus-style rotary lights and moments of pitch black. The maze was also absent of a soundtrack and the silence inside the haunt felt a bit awkward. The addition of strobes, sirens, and powerful audio could enhance the immersion and increase its overall effect. Grandma Millie's could also use lighting and sound upgrades.
Junkyard: 7
Grandma's: 6.38
Maze: 4.5
---
Scare Factor Score: 6.66
Scare Factor Scores – By Question

Scare Factor Scores – By Attraction

Scare Factor Review:
While navigating the junkyard, you will come across various unique scares. Most of the actors were aggressive, popping in and out of their hidden cubbies within their respective scenes. The bird lady wasn't particularly scary but delivered some rather in-depth dialogue that helped to distract us from an attack in the opposite direction. The addition of walls between some of the sets would be beneficial as we could see some of the scares in advance because of the layout.
There's no shortage of chainsaws within the haunted grounds, and those who carry these machines of terror were out of control and crazy. The pig-faced brute was the most aggressive of the bunch; he leaped from a tall vehicle and chased us through multiple scenes. Because of this, the finale was overshadowed by the earlier pursuit, making it less impactful.
Stir Crazy and Grandma Millie's both fall a little short compared to the main event, but still pack a punch and provide additional entertainment for patrons while they wait for the junkyard. Loud banging, screams, and drop panels were most of the startles we observed within the family home. Although this was effective, we would have liked to see a little more variety. An increase in staffing would also be a welcoming addition to Grandma's.
The maze was dark and disorienting, but the absence of sensory effects really took away from the production as a whole. Much like Millie's, the dark walls within Stir Crazy are patrolled by just two monsters. One of them carried an airhorn and would pop out from dark spaces when we least expected it. Both of these actors did a fantastic job of using misdirections within the labyrinth to set up their assaults.
Finales in both of the side attractions could use a facelift this offseason; it seemed as though they ended rather abruptly without anything happening.
Junkyard: 7.84
Grandma's: 6.07
Maze: 6.08
---
Entertainment & Value Score: 8.56
E&V Scores – By Question

E&V Scores – By Attraction

E&V Review:
It took our group 25 minutes to complete all three attractions. Grandma Millie's took 4 minutes, Stir Crazy 5 minutes, and the Junkyard took 16 minutes. Combo tickets run for just $25, bringing our MPD score (Minutes of entertainment per dollar spent) to an even 1.0. This is right on par with other haunts in the surrounding area.
Admission can be purchased via cash or card on-site, and single attraction tickets are also available. If you only have time for a single haunt, we recommend the junkyard as it delivers the biggest bang for your buck. Grandma's and Stir Crazy are $6 per attraction, while the Junkyard is $15.
This haunt is a hidden gem slapped down in the open fields of Sabina, Ohio, and is an experience that can't be put into words. If you're in the area and are looking for a night of scary fun, look no further than The Final Resting Place.
---
View Full Score Sheet
---
Pics We Took From Our Visit:
---
Promo Images:
Click to Enlarge
---
Join ourspookyadventures!
We visit Halloween haunted attractions year-round! Follow us for haunted house walkthrough videos, behind the scenes footage, and more!