The Go Go Scare Show – Full Review
The Go Go Scare Show is a Haunted Attraction located in Ripley, WV.
516 West Main Street, Ripley, WV 27271View All Details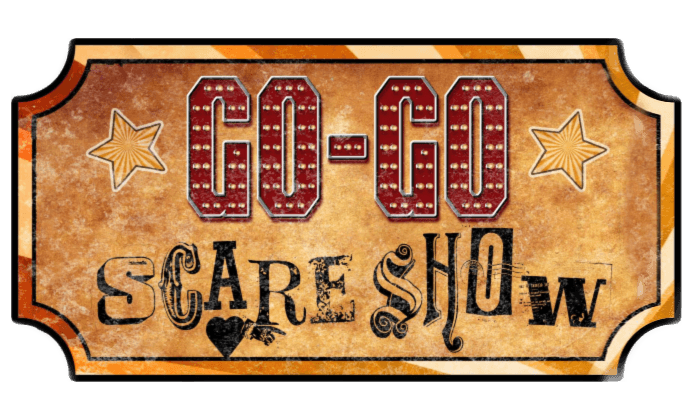 Features:

Free Parking, Gift Shop/Souvenirs, "Old-School" (Low Tech), You may be touched, Indoor Waiting Line, All-Indoor Attraction, Family Friendly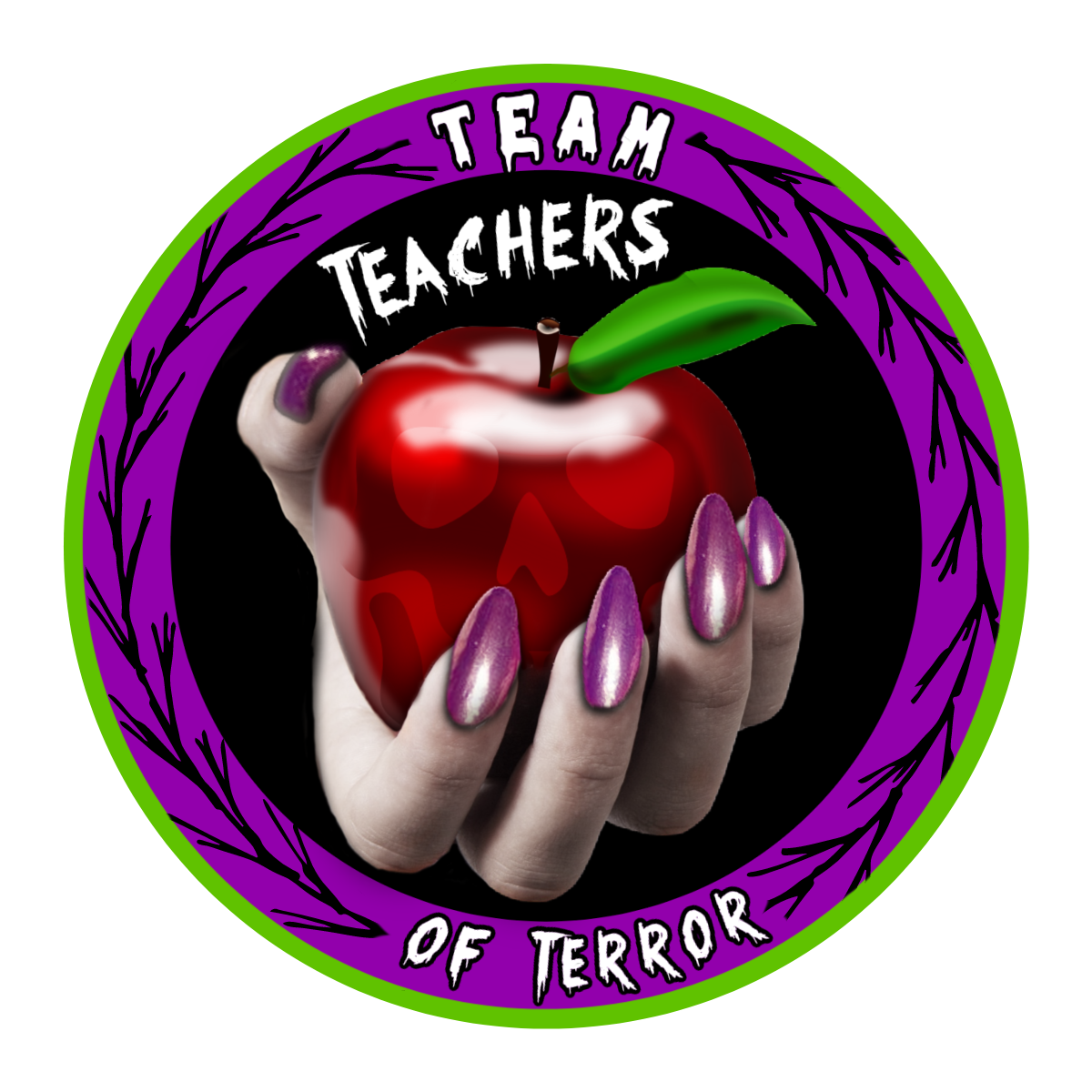 This attraction was reviewed on September 27, 2019 by Team Teachers of Terror.
How Do We Get These Scores?

Final Score:

6.82
How Did We Get This Score?

Summary:
The Go Go Scare Show was created last year, as a family friendly haunt. In both years of operation, the entire set is taken completely down and rebuilt for the Halloween Season. This newer hometown haunt has a lot of passion for providing a fun and safe haunt for the community.
They do change the theme yearly. This year is about Grimm's Fairy Tales. These tales are not the bedtime stories you listened to as a child growing up. If you are unfamiliar with the Grimm Brothers, you should definitely read up on them! We are talking about dark, twisted, and disturbed tales that keep children up at night. The haunt offers some mild touching, in addition to crawling, sliding, some climbing and walking through scene after scene displaying what happens when princesses and fairies turn bad.
---
Cast: 7.33
How Did We Get This Score?

The volunteer teen actors performed with much enthusiasm and energy around every corner. Boy, are they loud!
The beginning scene was unique as you get to sit with the smokey caterpillar enjoying a hookah, all the while, looking very sly at you. His makeup patterning on the face, satin attire, and brightly colored wig clearly alludes to the sassy caterpillar found in the Alice in Wonderland story. In bounds the Mad Hatter chasing the White Rabbit for just a moment before they disappear into the next area.
We want to give a shout out to the Hansel and Gretel witch. She most certainly was not a hospitable host and (unfortunately) we know what's for dinner as she has several screaming children begging for a way out. She had a life-sized oven at her disposal, reflecting her appetite for gruesome kids meals. She enjoys her culinary prowess, so don't get in her way or you might just be the next one in her cauldron. She used all of her area well, going from front to back, allowing us to enter, only to throw us out via the oven!
I felt a little wrong enjoying the story of Cinderella chopping off the feet of her victims in search of her lost glass slipper. She looked and acted crazed. By the looks of her bloody dress and area, she has been looking for quite some time. She shows with her chopping ability that she can make a clean cut with one swipe of the butcher knife. Good luck Prince Charming, you're going to need it!
---
Costuming: 6.48
How Did We Get This Score?

Most of the characters were easy to identify. Cinderella wore her well known blue (but bloody) ball gown. Snow White, although damaged, wore her iconic blue and yellow dress. Her facial injuries clearly showed what had happened to her. The three pigs wore pig masks and dressed in their finest farm attire.
Unfortunately, The Queen of Hearts was wearing street clothes. She had hearts in her cubicle and threatened to chop our heads off, to guide us as to who she was. Her henchman had a "Jason Voorhees meets Michael Myers" feel to him, with the bloody coveralls, machete, and white face mask combination. Most costumes appeared to be from traditional, simple costume places, not unlike those purchased at chain department stores. For the purpose of being a family friendly haunt, though, they were appropriate. We came across a character reminiscent of a Maleficent character, including horns curled back along the scalp.
---
Customer Service: 7.75
How Did We Get This Score?

There is minimal signage for this establishment. While there were a string of signs along the roadway in front of the location, they were dark and tiny in size. GPS got us to the strip mall it is located in, just a few doors down from the exact entrance. There is minimal Halloween-style decor attached just above the door indicating the entrance along with a plastic 5 foot tree. Also at the door, you will find a posting on a portable wooden fence with the haunt name, dates of operation, and price. Due to the location, all outside materials must not be permanent, and removed daily. Don't let the entrance deter you from going in and trying it out. We are sure glad we entered the building with an open mind. You have no idea what grim scenes await you.
Being in a strip mall, there is ample, well-lit parking. Ticket booth sales personnel were friendly and accommodating. They answered our questions and shared information with us.
They did work hard at keeping groups separated. In the maze, a group with two children got stuck, and we did end up with them. Staff came in and got things moving again fairly quickly.
A minor issue would be that there were a couple places where there was a board across the threshold, which could be a tripping issue, but is a simple fix.
There is a Facebook page for this haunt. From there, you can gather useful information such as the theme, address, dates, contact information, and cost of the haunt.
---
Atmosphere: 4.4
How Did We Get This Score?

Technically speaking, there were two queue areas: outside the main entrance, and an indoor section that provided the ticket booth and queue area to enter the actual haunt. The indoor queue area was dark and lit with a purple haze. There was one character wearing a pumpkin head mask lurking around that the younger kids would scream and hide from. The indoor signage was nice and bold. You could hear mystical music and some bubbling. Parked right at the actual haunt entrance, was an 8 foot animatronic dragon.
---
Special Effects:

7.35
How Did We Get This Score?

At the beginning, there was a spooky sound track playing. There was also a nicely detailed 8 foot dragon at the indoor queue area inside the building.
Aside from that, they had a nice projector face on a blank statue bust that spoke to the group about rules and expectations. A laser light show was incorporated to make a swamp effect, with some hanging vines dangling from the ceiling, along with a small, adult-sized slide and an adult-sized oven to crawl through, with a red light for an added effect. There was a black out room with special friends waiting to hold your hand and guide the way out' maybe. The maze tunnel was confusing for all, especially when demented princesses are hanging around. A fog machine was present somewhere on the premises. There was a black light and bright paint section.
---
Theme:

7.05
How Did We Get This Score?

The title of this year is Grimm's Fairy Tales. This is a cool idea to blend Halloween with stories most have heard of.
While in the haunt, you're to look out for the darker fairy tales Mr. Disney left out of his animations. While most characters were easy to spot and made sense, there were a few we weren't sure about that left us scratching our heads. The machete character could wear something other than coveralls and hockey mask, in order to follow the theme more closely.
Did I just spot Momo, or is that character another demented princess who has lost it?
---
Scare Factor:

6.4
How Did We Get This Score?

The actors and actresses jumped out from the front, middle, or back at various times. Sometimes they were waiting on us in order to interact with their props and to threaten us. While this is a touch haunt, they were gentle and appropriate for a family based attraction. There were no obscenities or vulgarity anywhere on the property, just blood. Lots and lots of blood!
---
Entertainment & Value:

7.45
How Did We Get This Score?

At $13 tickets, you do get a nice entertainment value families would be able to pay. We would consider this a haunt appropriate for the younger lads to attend with families.
Granted, my group took our time really looking over everything, we completed the haunt in just under 20 minutes. With the winding twists and turns, space is used effectively. The finale was lackluster and could be built up.
For the length and what we experienced inside, we feel like this haunt offers a very good value!
---
How Did We Get These Scores

---
Guest ReviewsGuest Average: 10 out of 10
Tamra Ball – 10/10 – October 5, 2018The Go Go Scare Show was awesome! Great scares, costumes and make-up, decorations and props. Highly …show more recommend for everyone to check it out. I got a lil extra scares and being messed with cause my mom told her students to give me a hard time. Everyone did a great job it was really fun and a lot of laughs. I am ready to go back through it already.
Randi Lea – 10/10 – September 29, 2018Awesome Scare Show! This is a must see attraction! Our town is lucky to have something this …show more awesome! So much time, and attention to detail went into this!
Carie – 10/10 – September 29, 2018A lot of hard work and many scares. It's a great group of talented actors!!!
---
Past Awards
---
2019 Awards
Most Unusual Childrens Stories (Given by: Team Teachers of Terror)
---