The Haunted Farm – Full Review
The Haunted Farm is a Haunted Attraction located in Pleasantville, OH.
5450 Old Millersport Road NE, Pleasantville, OH 43148View All Details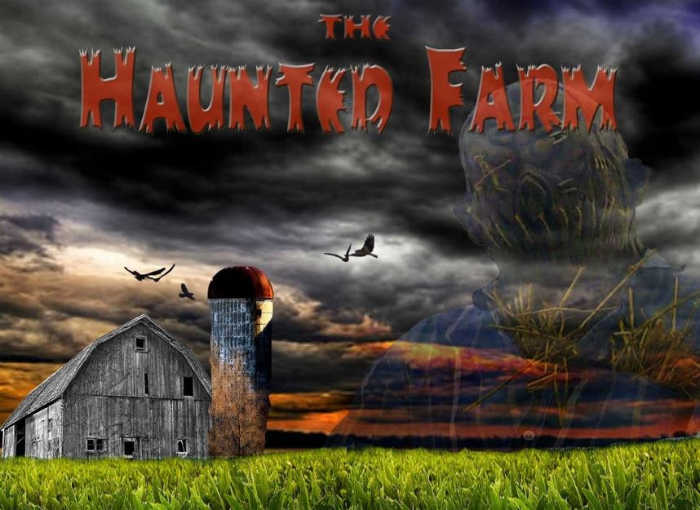 Features:

Free Parking, Restrooms/Porta Potties On-Site, Handicap Accessible, Food/Concessions, Gift Shop/Souvenirs, You will NOT be touched, Original Characters, Uncovered Outdoor Waiting Line, Indoor/Outdoor Attraction, Family Friendly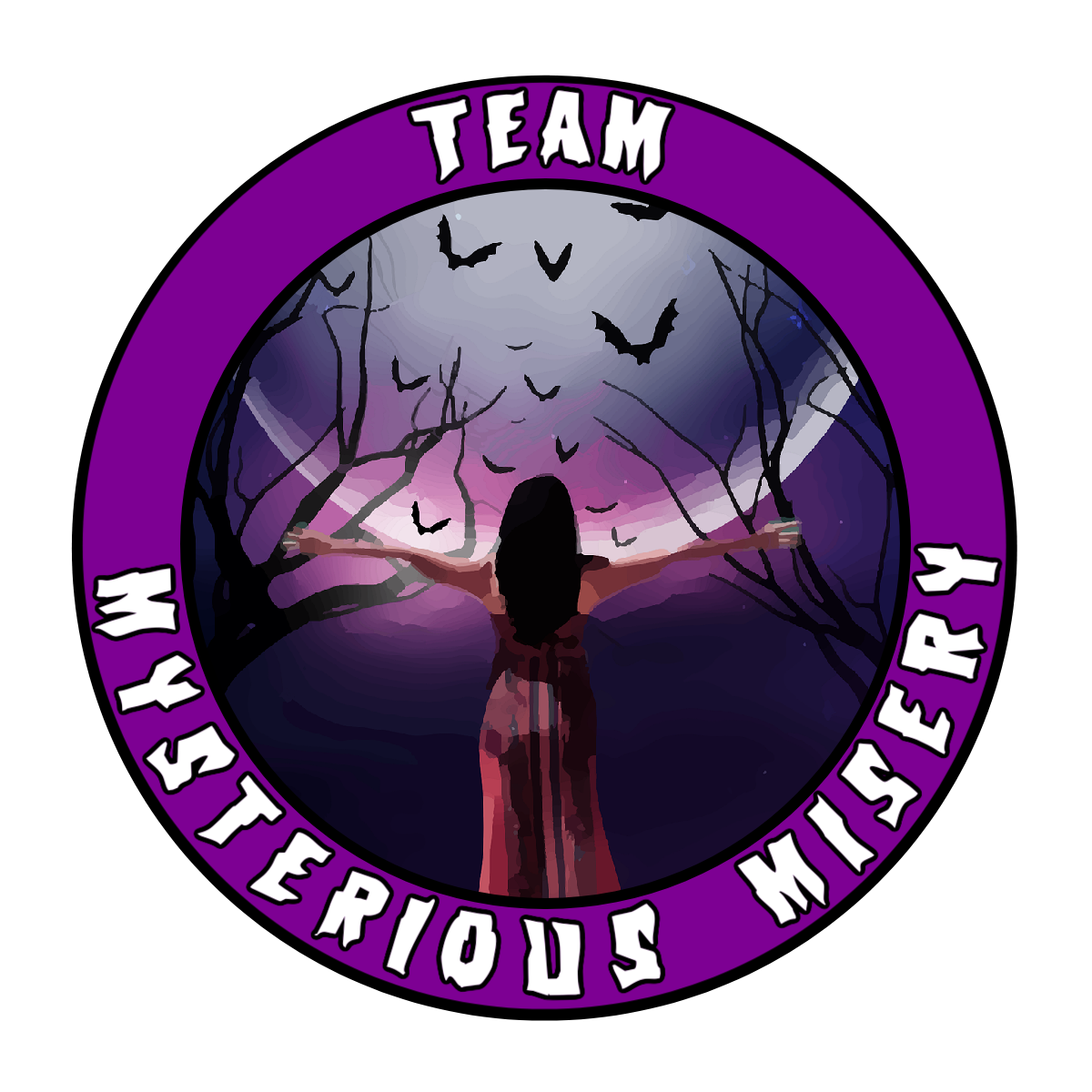 This attraction was reviewed on October 4, 2019 by Team Mysterious Misery.
How Do We Get These Scores?

Final Score:

7.45
How Did We Get This Score?

Summary:
Deep in the dark areas of Pleasantville, Ohio sits The Watson's Farm. The Watson family actually lived there until things went from bad to worse. Structures on the Farm were built in the 1800's. Some say only if the walls could talk or maybe… they just scream.
The lane at the farm brings some deep hidden secrets to life each weekend night. In the last few years, The Haunted Farm has went through hell but they lived to tell about it. This year makes their 22nd year in operation and they are still serving up Farm Fresh Fear!
The Haunted Farm offers a haunted barn, a haunted hayride, and a corn maze. They will also be offering live entertainment on select nights.
---
Cast: 6.94
How Did We Get This Score?

The Haunted Farm on an average night has 30 beastly creatures roaming around to smell your fear and make sure no one hears you scream. Unfortunately, the hayride covers so much area that there does not feel like there are enough actors in that area. However, the actors you do come across are very interactive and like to conversate with you. They do not have a script so many of them come up with their dialogue on the fly and can still make you feel awkward.
The actors make for some great characters within their scenes and some also followed us through transition areas and stayed in character providing frightful scares in unexpected places. One of the most notable cast members is only 10 years old. All the elements align to her and her patience and timing are creepily amazing.
---
Costuming: 7.53
How Did We Get This Score?

The Haunted Farm is an outside haunt except for the Barn section. With that being said, many of the costumes we came across were put together to withstand many hours outside. We found very few characters that were wearing makeup as masks are heavily utilized at this haunt and they're not the cheap everyday Walmart masks either. I found myself oohhhing and ahhhing over some of the masks as I tried to get even closer to see all the details without coming off like a weirdo. They were also fit well to the characters themselves and edges were hidden to make them seem more realistic.
In general, most costumes and attire fit their scenes and helped the characters create the story. We didn't notice any costumes in majorly wrong places as they all seemed to belong in their respective areas.
---
Customer Service: 7.62
How Did We Get This Score?

An initial search for The Haunted Farm on the internet will easily bring you to their Facebook page and website. The website seems dated but does have all the correct information on it. Their Facebook page offers a few additional details.
The Haunted Farm is just that, a farm in a rural area. This means to be prepared to drive on country roads that are not well-lit. Also, it will feel like your GPS and cell service is going through a rough break up at times. There are a few signs along the way, but we didn't see anything that was lit or large to grab our attention. There is an area near the haunt that provides parking but it is a grassy lot and can be muddy on rainy nights. Do yourself a favor and don't wear good shoes and dress warmly. It is helpful for you to have your phone charged so you can use your flashlight to help light the way through the parking lot.
If you have any questions or concerns, Kim and her crew can handle it right away. They are very efficient in safety protocols and being ready for anything. It is easy to designate the staff from the actors. The staff is very courteous and can't wait for everyone to have a good time.
---
Atmosphere: 8.1
How Did We Get This Score?

The Haunted Farm is on Millersport Road in Pleasantville, Ohio. It is exactly what you would expect; old, windy country roads getting you lost deeper and deeper into the rural area.
Just pulling up you will see the charm of the white 1800's home. As you creep closer you will hear the screams of those who have entered for a night of fright. You will see the rickety old barn and hear the music escaping it. At this point, you will know you are in for frightening delight. This attraction is outside so the crisp fall nights add additional elements that are hard to man make.
---
Special Effects:

7.26
How Did We Get This Score?

The special effects at The Haunted Farm are not your run-of-the-mill special effects. You also won't see a lot of the "trending" special effects being used here. Instead, they believe in human interaction and grass roots scares versus the expensive machine and animated scares. When you visit the farm, expect to see things you haven't before.
The effects they utilize are original and creative. They had just the right amount of sounds and sound effects to beef up their scenes – without it being overdone. Their creative ability makes for some realistic effects!
One of the most impressive and detailed scenes was the children's play room with the girl dressed as a doll.
---
Theme:

8.25
How Did We Get This Score?

The Haunted Farm has a theme that is consistent throughout the haunt. If you go to the website or do a search on YouTube, you can easily find the story of The Watson Family, their farm, and of The Great Depression.
When you step foot onto the farm, you will become part of their story. Each scene is worked into the overall story line so you get an idea of what happened to this family.
Just remember, sometimes when crops flourish, it is the ingredients that may be giving it life!
---
Scare Factor:

7.39
How Did We Get This Score?

The Haunted Farm is a great family-friendly haunted attraction. Everyone of all ages will get a good scare or encounter great entertainment. You will come face-to-face with beastly creatures and who knows, you might even goes missing from the wagon ride to never return! Remember, no one can hear your screams if you're out in the middle of nowhere!
There are a variety of frightful delights for everyone and they will work hard to serve up fresh fear just for you. Some of the scares during the wagon ride were a bit lackluster due to the noise they created coming through the corn which gave them away.
We don't want to ruin anything but the finale was a little disappointing and we hope that next year this is changed up.
---
Entertainment & Value:

7.35
How Did We Get This Score?

General Admission at The Haunted Farm includes the Barn Maze, the Corn Maze and Hayride. General Admission for an adult is $16. For those under the age of 10, general admission is $13.00. Another option is the Fast Pass which includes a free hot chocolate or cider. The price of this is $25 for adults and $20 for people under the age of 10.
It took our group about 15 minutes to get through the barn and this will give or take some time as your group will be self-guided. The wagon ride was another 20 minutes, bringing the total to about 35 minutes of haunting delight. If you average that out, you are getting about 2.19 minutes of entertainment for each dollar that you spend. That is a great haunt value for today's rates.
While at the farm, you can also enjoy their live bands, the gift shops, bon fire, and so much more while you wait. Oh, and speaking of waiting, when you get to the ticket booth, your group will be given a number. This allows you to be able to wander around and enjoy the sights and surroundings instead of being stuck in a line. When it's your group's turn, they will yell out your number. Do listen closely as they do not use a PA… they just yell it.
Group pricing is also available but on a call-ahead basis only.
If you're looking for a haunt that won't break the bank and can provide entertainment to the whole family, visit The Haunted Farm where they offer, 'More screams per acre than anywhere else around!'
---
How Did We Get These Scores

Join ourspookyadventures!
We visit Halloween haunted attractions year-round! Follow us for haunted house walkthrough videos, behind the scenes footage, and more!