The Haunted Hotel KY – Full Review
The Haunted Hotel KY is a Haunted Attraction located in Louisville, KY.
3000 South 4th Street, Louisville, KY 40208View All Details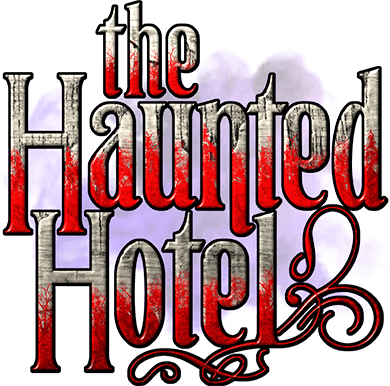 Features:

Free Parking, Gift Shop/Souvenirs, Special Events, "Hi-Tech" Attraction, "Extreme" Attraction, You may be touched, Original Characters, Uncovered Outdoor Waiting Line, Indoor/Outdoor Attraction

Most Recent Video from The Scare Factor:
(Scroll for Scores and Written Review)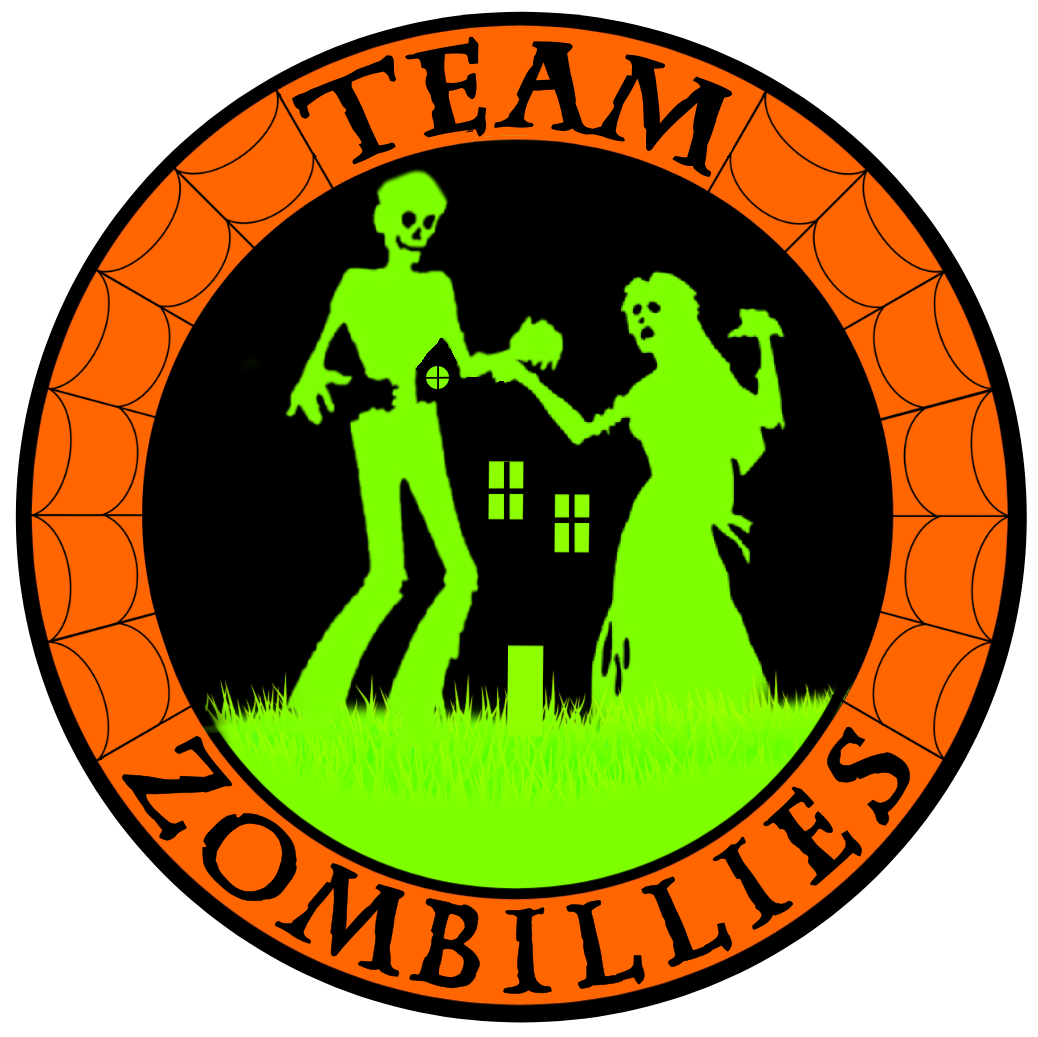 This attraction was reviewed on September 9, 2022 by Team Zombillies.
---
About Our Reviews and Rating System
---
Final Score: 9.01
Final Scores – By Category

Final Scores – By Attraction

Summary:
What better way to start our haunting adventures for the season than running in fear while dodging demented denizens, drenching situations, and gut-wrenching scenes? The Haunted Hotel in Louisville, Kentucky, is back, and there's hell to pay! Before entering, the Prophet warned us of three things we needed to do to join their family; we'd have to endure a little pain, a little bit of agony, and there was something deep within us all that we'd need to find… FEAR!
The owner and proprietor of this fine establishment, Thomas Gribbons, is determined to find a way to fix all things that are broken, including those of society that bravely cross the Hotel's threshold. Apparently, Mr. White led them astray for those that visited last year, forcing Gribbons to enforce his tactics. Before entering, he warned us, 'Blood doesn't make you family; loyalty does.'
Heed our warning. As advertised, this is an extreme haunted attraction. You may endure explicit language and grotesque scenes. The actors may touch you, you may be removed from your group, and you may even get wet. In our case, we all got soaked!
For the 2022 season, the hotel offers a few new amenities for its guests, both inside and out. We recommend leaving your heels, sandals, and good clothes home for this one; you won't need them. The hotel is grungy and nasty; you never know when you may leave wearing some of it. However, what you will want to bring with you is your courage; you will need it!
If you're going to the Hotel for the first time, you may not want that information to slip out to them. You'll find out why later!
---
Cast Score: 8.85
Cast Scores – By Question

Cast Scores – By Attraction

Cast Review:
Despite our review visit being the Hotel's second night open, that did not put a damper on the intense reputation that proceeds them. We feel like if there's a haunt that's good to hit at the beginning of the season, this is one of them. Many of the relentless cast members did not disappoint.
The chaotic crew filled the rooms and hallways well, giving us few breathers. There were a few spots here and there that felt barren, but at other times, we couldn't get away from them, especially outside. They crawled out from dark crevices, intimidatingly stared from afar, stalked, and unexpectedly pounced on their prey. What we appreciated the most was their ability to stay in character. Upon entering their areas, many were already in plain sight, but they were interacting amongst the scenes and props, seemingly as if we interrupted them.
Character dialogue was primarily short and sweet inside the haunt, aside from the fantastic intro spiel given by Thomas Gribbons and an actor who was creepily singing. There were a few times when the characters reiterated who and where they were, but for the most part, they were dead set on explaining how they would torture us, willing or not, if they spoke. A few were awkwardly quiet, making them seem out of place, including the drop wall assailant during our visit. On the other hand, upon entering a filthy bathroom, a towering, human-skin-wearing madman was quietly helping himself to a fresh human corpse. Upon noticing us, he stalked us through the room without saying a word, but he didn't need to. It was very unsettling.
Overall, we experienced a large variety of hotel workers and lurkers. A few additional stand-outs include the elevator actress with well-timed rants about her human hoist being broken (while creepily stalking us from above). Additionally, the Housekeeper for her dusting dialogue as we walked by, and the doll room lady that angrily insisted we weren't allowed to leave while jumping around on the bed.
Also, the roaming cast members outside the hotel in the waiting and ticket areas are ones you should certainly try to hang around and interact with. We apologize in advance for not naming all of them, but Zizzle, Rat, The Prophet, Mama (she's a keeper), Mori Parrish, Gustav, and Shithead did a fantastic job of keeping the wait in line entertaining. They will make you laugh and scream, for sure!
---
Costuming Score: 9.25
Costuming Scores – By Question

Costuming Scores – By Attraction

Costuming Review:
As time passes, it seems as if the hotel becomes filthier and filthier with every visit, and the same goes for its occupants. Their skin and clothing matched the filthiness with additional layers this season. They managed to conjure up some of the scariest-looking humans in the midwest! We saw several costumes that camouflaged the reality of a person being beneath the mask, but that's not what the Hotel aims for. They want you to know they're people, too, and they do so in a menacing way.
Although some corridors of the Hotel were darker than others, from what we could see, most of the costumes were complete. They did a great job at matching them with the surrounding scenes. Airbrush designs were more definitive and added a touch of realism to those donning masks. We noticed some speckling and layers in the makeup that helped the characters stand out amidst dark spaces. A few here and there had barren spots, but they were mostly on their backs when they turned around.
If you've read our reviews in the past, you know that we always point out how well they use some killer masks and ones we don't see very often here. The same goes for this season as well. We didn't see any clowns or common characters here. Instead, they were all demented deteriorations of the Hotel and its victims over the years. Yes, you read that correctly, victims. Several of them seemed to be donning the skin of their previous guests!
As mentioned above, we noticed additional layers on some characters this season. The Bellhop and housekeeper were easy to point out by their clothing, complete with hats. Others had bows in their hair, or their attire was just as nasty-looking as they were. In all reality, it looked as if they hadn't bathed in quite some time, maybe even years. There was a common trend with button-down shirts and a few dickies-style suits this year (the one in the sauna seemed a bit odd), but the makeup layers added to them helped them match the specific scenes we saw them in. The doll girl was another standout, complete with doll-styled makeup, and there were a few others noted that appeared to have large wounds to half of their faces. In one of the new sections upstairs, the first actress we came across had perfectly-matching makeup to the walls and details around her.
One of the new things we're looking at this year is the queue entertainer's costuming. These folks were fully decked out from head to toe at the hotel. They were some of the best looking of the night, which is expected since they're the ones outside interacting in more light with customers. We did see some of them inside as well. Shithead's costume makes you say "Eww" when you see it; you'll likely want to stay as far away as you can!
---
Customer Service Score: 9.75
Customer Service Scores – By Question

Customer Service Scores – By Attraction

Customer Service Review:
Locating the Hotel has always been easy for us, as Google Maps takes us right to it. Parking is free and (usually sparingly) available on the street, but a few neighboring business lots may charge a per-vehicle fee nearby. For complete clarity, these lots are not affiliated with the Hotel.
Navigating the premises was also relatively simple; the ticket booth, merch, and portable restrooms were all on the back right-hand side of the building. Several signs and cones guided customers to the correct line, and a giant "Tickets" sign adorned the ticket window. If you miss this, you're really in for a hell of a time inside.
During our visit, the Hotel had several active security officers patrolling the grounds. They walked up and down the street multiple times during our stay, ensuring everything went smoothly. For example, as soon as a customer accidentally knocked something over, we watched security politely and calmly help them.
Some uneven flooring can sometimes be harder to spot in the exterior portion of the haunt, so be sure to watch your step. There are also several flights of stairs, but they are lit well and easy to navigate.
The staff members we encountered during our stay were helpful, friendly, and informative. Several of our group members were wearing clean hats that they preferred not to get Hotel grunge on, and the ticket taker was happy to safely hold onto them for us as she agreed they'd get f***ed up if they kept them on.
---
Immersion Score: 8.85
Immersion Scores – By Question

Immersion Scores – By Attraction

Immersion Review:
Upon arrival, we were excited to enter the Hotel, which emits a wary welcome to haunt enthusiasts like us. The red neon-illuminated front yard filled with awry actors hits the "spooky" spot for sure! They also had DJ Dave spinning R&B hits mixed with spooky music.
Spooky sounds and seeping screams added to our anxiousness, but what always gets us the most is that knock on the door. Before each group enters, the Hotel's entrance is fully closed, and, to signify it's the next group's turn, there are several loud pounds on the door. The faces of the customers when it's their turn to enter are priceless! Hell, even our hearts were racing as we eagerly waited for those pounds to signify it was our turn.
Over the years, the Haunted Hotel's storyline has been explained mainly through promo videos and dialogue in the first scene. However, this year, Thomas Gribbons had several of his miscreants pull us into check-in so he could give us an update since last year. His son (Mr. Benjamin White) seems to have pissed him off. In short, he led the denizens of the Hotel astray.
It seems very hard to control what's inside those walls, which is apparent with a visit. It was also evident that we were making our way through multiple areas of the Hotel, including the elevator, basement level, security room, laundry room, and other amenities. Still, the storyline seems to get lost between what's inside and outside. However, we will say that the outdoor sections did seem more cohesive than in the past, as it all represents some sort of nasty city sewer system.
As we made our way through, the only things we noticed that took us out of the moment were some less detailed walls, exposed speakers, and one cell phone barely hanging out of a pocket. This haunt was so fast-paced that we didn't notice much else that pulled us out of the immersion. We didn't hear or see any other groups or significant "bottlenecks" that unnecessarily slowed our roll. One exception would be a "special scare" that one of our group members received not long after exiting the elevator, which we'll discuss in 'Scare Factor' below.
The chainsaw alley exit leads guests back to where they started, next to the ticket booth. The placement is convenient as it serves as a reminder to grab some merch before you leave, but we only noticed one line, so there may be times when you need to wait on ticket buyers to purchase swag.
---
Special FX Score: 8.78
Special FX Scores – By Question

Special FX Scores – By Attraction

Special FX Review:
The Hotel pumped ambient and fast-paced metal tracks through our ears. Some came from the props, while others filled the rooms and hallways. It also seemed as if the sounds matched the character's intensity. So when we heard death metal playing, we were on high alert! The sounds were like a roller coaster, increasing to the top of a hill and declining to a more quiet, realistic track to peak with real chainsaws towards the ending. We'd like to note that, although the sounds are good, some speakers didn't sound as good as others.
Once inside, it was clear that the maintenance team at the Hotel wasn't very good at their job. Large holes in the walls exposed slatted boards, the elevator was broken, and broken pipes and water were draining into barrels. Let's just ask, have you seen the house on What We Do In The Shadows? If so, it'll remind you of that. Heck, the housekeeper we ran into was dead set on dusting us, but it was clear she had never dusted anything else. This place looked like it hadn't been taken care of, which was fantastic!
The props and animations in the Hotel are mostly things you'd expect to find in one, along with a few well-placed larger surprises, including a giant cockroach, a rat, a few man-eating plants, and a large horn blower, all of which were well-placed. If you haven't gotten this, the Hotel is a filthy, actor-driven attraction that's not heavy on animatronics or lots of eye candy. However, several elements inside the scenes made them more interactive, such as things hanging down in the path and obstacles we were forced to walk around.
Regarding sensory effects, The Haunted Hotel used fog and lighting very well. The fog was so thick at one point that it hid a chainsaw assailant standing next to us. Lights were used to accent scenes, to add realism, and at times, they created a ton of disorientation. In one of their newer scenes on the second floor, the lighting was used to their advantage, making it an excellent addition.
---
Scare Factor Score: 8.89
Scare Factor Scores – By Question

Scare Factor Scores – By Attraction

Scare Factor Review:
Here comes one of the biggest questions of all; Was it scary?
Yes! The Hotel is among the scariest haunts we've visited due to how many different ways they're set on making their customers scream in terror. Just ask the people running out the exit when you get there; they'll tell you.
During our visit, our group consisted of five. They did a great job spreading the scares out with everyone in the group with a slightly greater emphasis on the front. However, there were a few sneak attacks from behind, too, and they were some of the most unexpected. In addition, several scenes were designed where the floors and whole room moved, resulting in harder-to-predict frights.
Intimidation, great hiding spots, unexpected startles, loud blasts of air, and threatening dialogue are just a few scare tactics they threw at us. They also provided scares from below and above and utilized several delightful distractions. Some were slinging realistic weapons such as a gun and metal objects. Of course, there was plenty of slinging of chainsaws outside, even in the harder-to-see areas, which left one of our male team members screaming like a girl.
Here's where things get interesting. You may get a little extra wet if you're a newbie or the residents within know you. One of our group members was pulled backward, with their face under running water as their hazing into the family! Also, there were multiple areas with water, and Mori Parrish seemed to think we needed some extra, so we all came out of the Hotel fairly drenched. For those that may have a fear of water, hopefully, they don't sense it!
For the finale, when we say they sling those chainsaws around so hard they create sparks, we aren't kidding. We got out of the haunt as fast as we could towards the end in fear of potentially losing limbs. We're pretty sure one of those chainsaw maniacs could win a record for how fast he could run with that thing. They also told us he was a newbie, good job!
You just haven't been to a haunted house until a giant cockroach has grabbed you. That's all we need to say here.
---
Entertainment & Value Score: 9.06
E&V Scores – By Question

E&V Scores – By Attraction

E&V Review:
A general stay at the hotel will cost you $25.00, faster room admittance AKA fast pass tickets, will cost you $40.00 per guest, and for those that want to be laid to rest in a major hurry, you can skip everyone else waiting for a room for $60.00. The price for a therapeutic stay at the Haunted Hotel remains the same as last year for September. As it gets closer to Halloween, October admission prices will increase by $5.00 per ticket. The cockroaches that may hang on to ride home with you are free!
We were delighted to visit The Haunted Hotel for its 32nd season. While we waited in line, DJ Dave and the roaming scare actors helped pass the time. Those scaring outside the Hotel do a fantastic job of targeting as many people in line as they can. Dave tried his best to get the crowd to interact and move to the music; many people were dancing along when we left. Also, if you show up at their opening time, they've created an opening ceremony that they do once per night; you don't want to miss it!
Our total stay came out to 15 minutes. During our visit, the price of GA puts the MPD (minutes of entertainment received per dollar spent) at .60, which is quite a bit lower than the average we've seen at other attractions. However, given the entertainment and believable show we experienced inside, we still feel that the Hotel still gives an excellent stay for your buck.
If you're near the Louisville, KY area and you've got your brave britches on, pay the Hotel a stay; the worst they can do is give you more than what you think you paid for, and remember, "There are no limits in their Haunted Hotel."
---
View Full Score Sheet
---
Pics We Took From Our Visit:
---
Promo Images:
Click to Enlarge
---
Guest ReviewsGuest Average: 9.41 out of 10
Austin Fields – 10/10 – December 3, 2021The haunt was amazing they really interact with you. The hellvator and the actor was very cool! I …show more really loved it! I highly recommend it!
Trini Rodriguez – 10/10 – September 28, 2019Best haunted house I have been to.
Connie – 10/10 – October 14, 2017Best haunted house I've been too! They do a great job of really scaring people.
---
Past Awards
---
2022 Awards
Most Interactive Queue Entertainers (Given by: Team Zombillies)
Scariest Haunt in KY (Given by: The Scare Factor)
Thomas Gribbons - Matt Perry (Given by: Team Zombillies)
Rat - Robert Skeeters (Given by: Team Zombillies)
---
2020 Awards
Highest Rated Haunt (Given by: Team Zombillies)
Highest Rated Atmosphere (Given by: Team Zombillies)
Highest Rated Special Effects (Given by: Team Zombillies)
Scariest Haunt (Given by: Team Zombillies)
Highest Rated Value (Given by: Team Zombillies)
---
2019 Awards
Most Creative Scene - The Rocking Church (Given by: Team Zombillies)
Most Intense Characters (Given by: Team Zombillies)
Scariest Haunt (Given by: Team Zombillies)
Scariest Haunt in Kentucky (Given by: Team Zombillies)
Highest Rated Atmosphere (Given by: Team Zombillies)
---
---
Past Awards
---
2022 Awards
Most Interactive Queue Entertainers (Given by: Team Zombillies)
Scariest Haunt in KY (Given by: The Scare Factor)
Thomas Gribbons - Matt Perry (Given by: Team Zombillies)
Rat - Robert Skeeters (Given by: Team Zombillies)
---
2020 Awards
Highest Rated Haunt (Given by: Team Zombillies)
Highest Rated Atmosphere (Given by: Team Zombillies)
Highest Rated Special Effects (Given by: Team Zombillies)
Scariest Haunt (Given by: Team Zombillies)
Highest Rated Value (Given by: Team Zombillies)
---
2019 Awards
Most Creative Scene - The Rocking Church (Given by: Team Zombillies)
Most Intense Characters (Given by: Team Zombillies)
Scariest Haunt (Given by: Team Zombillies)
Scariest Haunt in Kentucky (Given by: Team Zombillies)
Highest Rated Atmosphere (Given by: Team Zombillies)
---
Join ourspookyadventures!
We visit Halloween haunted attractions year-round! Follow us for haunted house walkthrough videos, behind the scenes footage, and more!