Review of The Haunted Hydro Haunted Attraction
Review of The Haunted Hydro Haunted Attraction
Review of The Haunted Hydro Haunted Attraction
The Haunted Hydro
The Haunted Hydro is a Haunted Attraction located in Fremont, OH.
1333 Tiffin Street, Fremont, OH 43420View All Details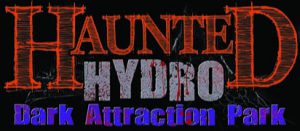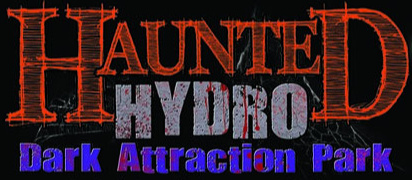 Features:
Free Parking, Restrooms/Porta Potties On-Site, Handicap Accessible, Food/Concessions, Gift Shop/Souvenirs, "Old-School" (Low Tech), You will NOT be touched, Original Characters, Covered Outdoor Waiting Line, Indoor/Outdoor Attraction, Family Friendly
Team Scary Potter and the Hauntwarts Express reviewed this attraction on October 14, 2016.
Final Score:

8.46
Summary:
In its 27th year, The Haunted Hydro is back with a new theme and frights for this Halloween season. A rash of infection has plagued the Hydro, mutating its inhabitants. While one segment of the populace searches desperately for a cure, the other has embraced this genetic disorder and seek to further spread the contamination. Are you brave enough to discover the truth? If so, head out to Fremont, Ohio, and take a stroll through the Haunted Hydro; just don't forget your surgical mask!
---
Cast:

8.14
Between the two attractions, the Hydro employs around 100 actors each night. Hydro Quarantine's cast was mostly adequate, with very few "weak" scares. There were a handful of interactive characters, but none particularly stood out, excluding the very colorful "photographer" at the end – they stuck to their brief scripts, and didn't converse much beyond them. This was especially unfortunate in a few instances because their communicated malice was somewhat incomprehensible. One denizen kept trying to offer us a non-existent book for reasons unknown. Still, no actors betrayed character and most put a solid amount of oomph into their characterizations.
Woods: Infestation fared better. Their largely-interactive cast was more proficient with customer-monster dialogue (and interesting conversations amongst themselves), ad lib, and misanthropic creepiness in general. We revisited many of the actors several times over, each reunion brought renewed fervor from our monstrous hosts. The butcher was easily the most realistically intense Hydronaut from either attraction, but Mr. Stinky gave the stand-out performance. As our jovially disturbing side-kick, he single-handedly increased our entertainment at the Hydro 200%.
Note: The Haunted Hydro had the largest assortment of young (like : 10 year olds) actors that we've ever seen, and they were surprisingly focused and effective. Kudos to each of these little hellions.
Q : 7.48
W : 8.79
---
Costuming:

8.06
Costuming at the Hydro was appropriately sinister. There weren't many masks in use, with most characters receiving effective makeup to enhance their performances. The transient monsters and gate keepers seemed to be the most impressively adorned, but there were a few stand-outfits within the attractions themselves. The S+M gentleman at the end of Quarantine was certainly the most memorable (for better or worse). The Woods were probably a little more efficiently garbed overall, but we didn't see anything woefully inadequate or particularly out-of-character in either attraction.
---
Customer Service:

9.51
Easily some of the best performances of the night were put forth by the transient haunters and gate keepers, of which there was an ample supply. The gatekeepers, including Bob most of all, were very charismatic and chatty, producing slanders and taunts aplenty as we waited in the queue lines. The speechless "creepers" roaming the grounds were suitably minacious and imposing.
Finding the attraction proved easy enough with many signs posted and lights to follow. The free parking lot featured parking spotters to lead us to open spots.
Once inside the attraction, the main hub area was awash in options for entertainment – several well-stocked concession stands, souvenir shop, fortune teller, airbrushing booth, 2 separate $5 escape rooms, and The Ghoul's Gallery and Museum. The latter was hosted by a very knowledgeable Bride of Frankenstein who discussed the history of the Hydro with us. Indeed, ALL staff that we encountered were very helpful and entertaining.
---
Atmosphere:

9.69
When we approached the main gates of the Hydro, Nick Cave's "Red Right Hand" was playing. To 99% of you, that will mean nothing, I realize; to THIS reviewer, though, that unexpected bit of good luck elicited immediate affection for the attraction.
Beyond my initial jelly-kneeing at the musical score, the atmosphere got even better. After entering the midway area, we were directed into "Checkpoint Charlie," a nurse-manned registration area where we were prompted to provide our names and blood types (hey, there's an infection going around and all!). This was a very well-designed, unique touch that blended into the established theme perfectly and laid the foundation for the setting and mood of the attraction, which was then further embraced by the aforementioned transient characters.
---
Special Effects:

7.71
Let's get this out of the way immediately: the first half of Quarantine was really rough. Some of the time, there was far too little light (not in a: "Oh, creepy dark hallways!" vibe; more like: "Um… I can't actually see any of your set designs"), but during segments with adequate illumination… the scenery was really threadbare. A few seemingly-random props were scattered around, but even these were pretty weak.
Fortunately, as soon as Quarantine shifted toward its interior sections, things improved immediately. During this second half, set design improved greatly and some clever, homemade props began springing up. There was a nice little "mirrored" maze, a spooky altar hallway and, most impressively, the absolute tightest "birth canal" we've experienced.
The Woods, being outside of course, didn't need a particularly-elaborate environment to be effective, but they did have a healthy amount of creepy scenery lining the trail… most bearing a carnEVIL-style theme. Fortunately, unlike our maligned experience with the first portion of Quarantine, we had no issues here with poor lighting (except where intended). The two main stand-outs were the spider cave and the initial entrance into the attraction, both of which shall be elaborated in Fright Effect below.
Significant lighting and sound effects were minimal, but worked within the context of the attractions – the most effective of the former occurred at the end of Quarantine.
Q : 6.98
W : 8.43
---
Theme:

7.22
This year's theme is "Haunt-o-pocalypse" and their website includes an "infection"-style backstory. As outlined in atmosphere, the "Checkpoint Charlie" quarantine zone introduction to the attractions was great and enhanced the theme perfectly. Patrons are even given face masks to wear throughout the Hydro to shield them from contamination. If we were even seen throughout either attraction sans-mask… we definitely heard about it.
With all of this great build-up leading us into the actual attractions, it was a bit disappointing that the extent of further evolution of the story amounted to being asked over and over again if we were infected in a plethora of different manners. Some occupants were pro-contagion, others oppositional. That was about the extent of reference to the theme. At a very basic level, this absolutely fell within the thematic umbrella Hydro portrayed, but it all felt tacked on as an afterthought. The actors could have been asking us if we liked bananas instead and it wouldn't have affected the sets, props, or frights at all – the attraction was largely independent of the theme. This amounted to a let down, especially considering how great the initial build-up had been.
---
Fright Effect:

8.28
Most of the actor-based scares in Quarantine were quick "boo" scares, with several succeeding to their credit. There was certainly a lot of tenacity amongst these frighteners. Longer, interactive scares were mostly ineffective, being hampered by poor dialogue and underwhelming levels of menace, with a few exceptions. The second half of Quarantine did come to life with a few very clever homemade props – the fireplace fright receiving top notes amongst them.
The Woods turned out to be the inverse of Quarantine, with the more impressive scare performances being conscripted from extended interactions. The Woods did feature a smattering of "boo" scares, but emphasis was certainly placed on prolonged actor interaction. From the overbearing butcher to the misleading clown hidden inside spider cave, Woods' actors generated believable terrors. The spider cave was the second most intense environmental fright, combining multiple phobias into a wonderful psychological cocktail, but the exemplary Fright Effect moment occurred straight from the off: a uniquely-twisted ride into the attraction that was both exhilarating and horrifying. A better way to begin a haunted attraction I have yet to see.
Q : 7.65
W : 8.90
---
Value:

9.06
We spent about 40 minutes getting through both attractions; the basic ticket price is $20, but for $25 dollars, you also receive entrance into one of the escape rooms and a free hit on the Haunted Hooptie or a chance to use the scream booth. The escape room we tried was brief, with only a few puzzles, but it was designed well (excluding the VERY finicky lock) and was not an illogical mess like a lot of similar attractions. Also, VIP upgrades are $10 per ticket for front of the line access.
All that said, the basic SCA-lue for a general ticket is 2 minutes of entertainment per dollar spent – a good deal.
We enjoyed our time at the Hydro, and I'm really glad we followed the recommended course of Quarantine followed by the Woods. As mentioned above, Quarantine starts off very shaky, but rights the course before long, with the superior Woods really increasing the entertainment value thereafter.
The Hydro definitely has a lot going for – a great atmosphere, some really clever homemade frights and, of course, the unique entrance into the Woods and all the charismatic miscreants that you encounter there. $20 is a good price for what you get, and we definitely recommend any haunt-loving Ohioans to visit the Haunted Hydro this season!
---
Guest ReviewsGuest Average: 0 out of 10
Sarah – 10/10Challenge Accepted was awesome! Me and my boyfriend were looking for escape rooms in our area, and …show more as poor college students, price was a big factor. Despite being only two small locations in the mall, they have multiple rooms, at 20, 40, and 60 minutes long, with the 20-minute rooms being only $10 each! We've been back multiple times, and loved every one! Staff is very helpful and enthusiastic about their job, and is thrilled to explain all the little secrets after you escape. Will be back every time they make a new room!
Norma – 4/10We visited this attraction on the last night of their 2018 season I believe. We did show up late …show more (about 20 minutes before they closed) and it was dead in the waiting line. Regardless, every group that was in the haunt somehow ended catching up to one another. We walked as slow as we could knowing there wasn't anyone behind us but we still couldn't stay away from the group in front of us. They had one teenage female that was petrified of everything so all the monsters kept taking advantage of it, cornering her every chance they got. They also followed her through multiple scenes that weren't theirs while our group tried to stay behind some and there were no entertainers around because they were all following her. When they would stop and turn around to go back to their base spots (if they even have them there), some of them just walked passed us without any effort towards scaring us. It was a disaster. This chic's name was Lauren and by the time we got to the exit of this thing, we were relieved that we didn't have to hear her name called out over and over and over anymore. She had to of been extremely annoyed by it herself. It took all of the fun out of it. Actors even stopped us in some of the maze portions so the other monsters could entertain their group for quite some time and they would just be staring off into outer space. The only way we knew they could talk is because they said Lauren's name already. Besides that, costuming was mostly store-bought quality. Nothing different to look at here. Scenes were the same. Some looked as if they had been built out there in the woods for years and they've sat through the seasons and no one's ever gone back to touch them up. Parts of the maze where there's a lot of plastic and wood seem to possibly be a danger. We didn't see any actors for quite some time in them bc they were following Lauren and if someone ignited one of these things, I'm afraid it would have taken us a long time to find the exit. Some spaces were very tight for us, if those were to fill with smoke where there are roofs, I don't think that would be good at all. At one point, we didn't know where to go at all so we weaved through these pipe-like things and found a hole and we started walking on this really dark path into the woods. There were props and things out there but 0 lights. Come to find out, it looked like a previously closed portion of the trail because when we got to the end of it, there was no way to get back into the maze. We had to crawl under caution tape to get back in. That right there tells you that no actors were paying any attention to our group. We paid full price for our tickets that night and we honestly should have just passed this place up. We've been here before too and it wasn't that bad. The highlights of the trip were the gentleman that introduced us to the park and gave us the rules before we went in. There was also one clown (Pickles, maybe
?) that actually put effort into scaring us but he was mostly one of the only ones. In one of the mazes there was a chainsaw assailant behind a door and we could hear the saw and see him through the crack of the door but we couldn't get in. When that door finally opened, holy shit! That was the best scare in there for sure! Also, there are places where you will need to duck down, tight corridors as mentioned above, uneven terrain, and a lot of walking (especially if you're bad at mazes) so be prepared for that.
Norma – 6/10Maybe we just went on a bad night but we weren't very impressed with this haunt. We had heard many …show more good things about it and we ended up with a free Saturday night so we gave it a shot. We showed up at probably 9:30 at night. Waited in line maybe 15-20 minutes so that wasn't bad. We really didn't have problems with spacing inside the haunt except for a few times but we were able to slow down and it helped when there wasn't anyone behind us. I will say, there were a lot of unique things in the haunt portion. One interactive set was very different and unnerving. Some of the characters were really into their roles while others were bland. One was sitting on top of a washing machine and he jumped down and we were thinking, "Oh shit" but he didn't do anything, he just jumped at us a little and said, "What?" In the outdoor portion of the haunt it was a bit too dark to see the characters, especially the Creeper. Our favorite part was the alligator! They know how to utilize this now, commonly-seen prop to the fullest for sure! If you are likely to pee your pants, you just might lose it on that one! I would give the house itself a 7 out of 10. Now we were under the impression that the corn field was haunted too. Although it was a good maze, there were three scareactors in it and they were terrible. No lights, sounds, sets, nothing but mud and corn and the dark. At first it was creepy but after we walked and walked and nothing happened, we were aggravated and ready to find our cars. The last actor that we came across could have hidden well since they were in all black but they didn't, they stood in the middle of the trail acting like they couldn't see, whispering to us as we walked asking us if we were customers. Wow. Don't upgrade to the corn if you're expecting a fright in there, it won't happen.