The Haunted Pyramids – Full Review
The Haunted Pyramids is a Haunted Attraction located in Lawndale, NC.
2745 Toney Road, Lawndale, NC 28090View All Details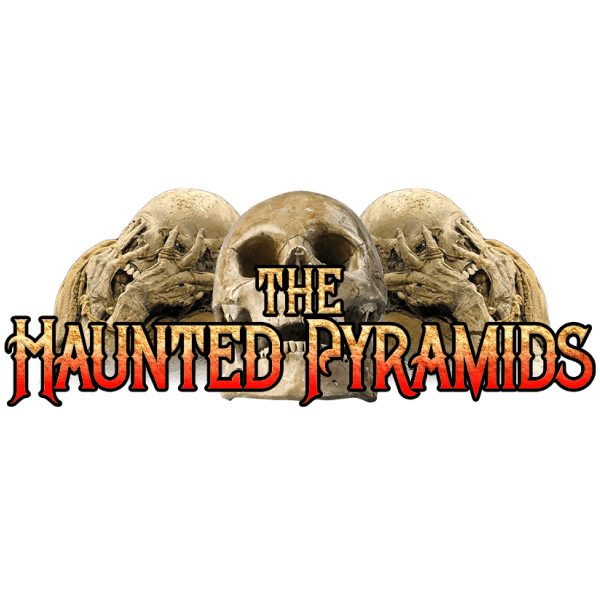 Features:

Free Parking, Restrooms/Porta Potties On-Site, Gift Shop/Souvenirs, "Old-School" (Low Tech), Movie Characters, Original Characters, Celebrity Appearances, Uncovered Outdoor Waiting Line, All-Indoor Attraction, Family Friendly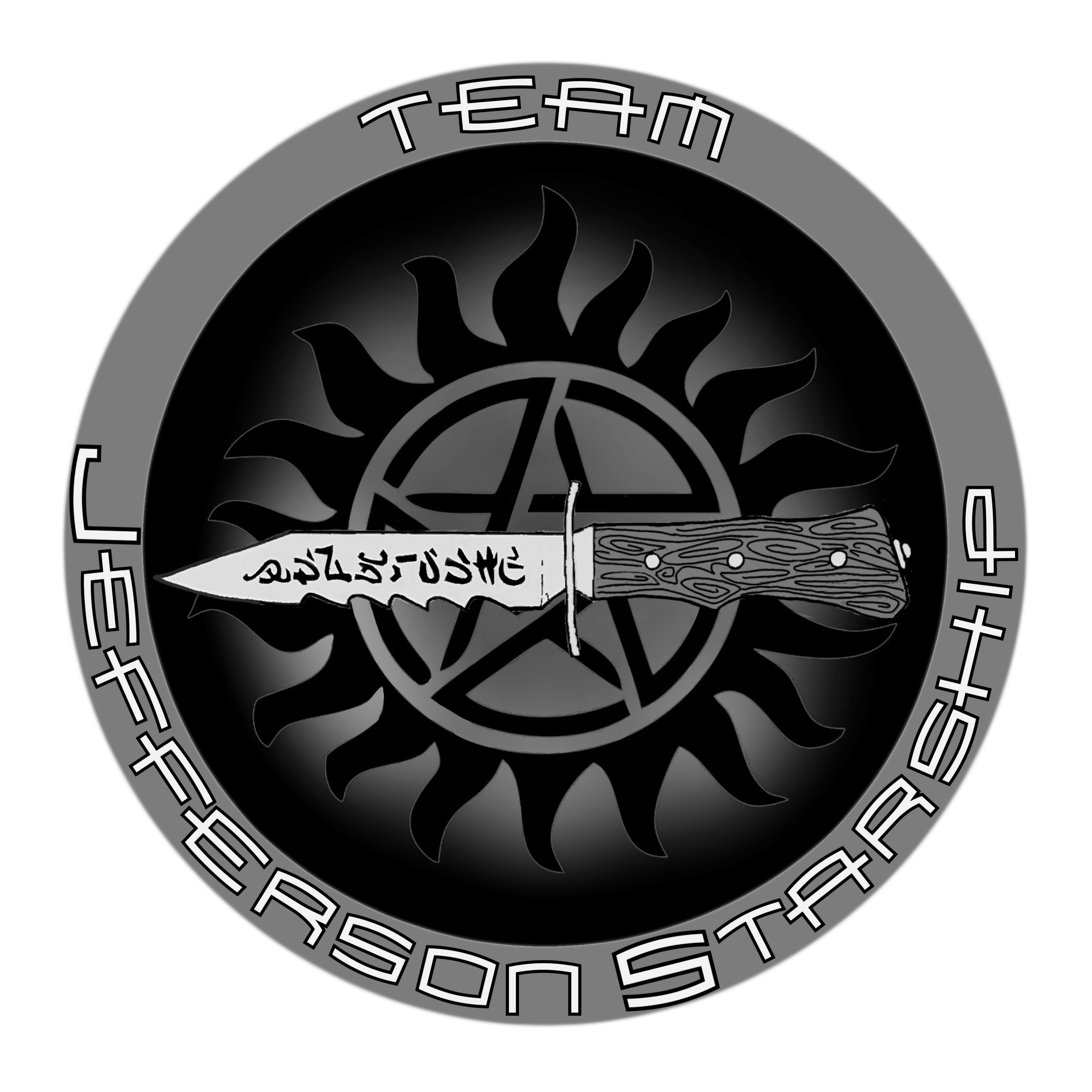 This attraction was reviewed on September 24, 2022 by Team Jefferson Starship.
---
About Our Reviews and Rating System
---
Final Score: 7.64
Final Scores – By Category

Final Scores – By Attraction

Summary:
The Haunted Pyramids (HP) outside of Lawndale, NC, have been around for 25 years. This haunted attraction is an old-school haunt built over many years. Folks frequently talk about a haunt family to refer to the closeness that a cast at a location develops, and HP definitely has one of those. Everyone on site seems to know one another, and they all work well with one another.
Originally built out of what was once a chicken farm (that housed over 14,000 chickens at one point), the owner of the HP has instead turned the site into the kind of motley backwoods traditional haunted attraction that we love to visit. There is something on site for just about anyone and everyone.
When we arrived, sometime before open and before dark, we were welcomed in as if we too were family – if family includes a variety of roaming zombies, maniacal clowns, and other ghoulish folks. The HP consist of a number of separate attractions though all of them are included in the single ticket price including the titular Haunted Pyramids, the Monster Mill, the Carnival of Terror, Abanoned, and Dr. Venom's Snake Pit. There is also an escape room on site for a small additional charge. Most of October is also taken up by varied cast of guests and celebrities ready to meet with the public.
---
Cast Score: 7.45
Cast Scores – By Question

Cast Scores – By Attraction

Cast Review:
It should be noted that we visited the Haunted Pyramids on one of their first nights of the season, so the actors that were present were perhaps still feeling out some of their roles, and not everyone was out of the uneasy jitters from starting the season.
There was a wide variety among the haunters at HP. Some of the newer cast have yet to fully develop the characters they are portraying, but everyone on-site is enthusiastic and pouring a ton of energy into their roles. The cast was able to elicit a few screams from our team in each of the various attractions on site. Dr. Venom's Snake Pit consists of a collection of various reptiles and amphibians – all behind glass unless being handled by one of the staff members – with a single costumed staff member, Dr. Venom, we assume – that still managed to catch more than one of us off guard. In contrast, the Haunted Pyramids attraction held a huge variety of creatures.
---
Costuming Score: 7.13
Costuming Scores – By Question

Costuming Scores – By Attraction

Costuming Review:
Costuming, make-up, and masks that we witnessed at HP were a varied lot. Some cast members had obviously taken additional steps to integrate their entire look, modifying masks or clothing to fit the character they were trying to portray.
There were some traditional horror movie characters scattered about as well, easily recognizable and eerily well-done. Some of the staff had taken a great deal of time and care with their make-up if they didn't sport a mask. While we did arrive before show hours and saw a number of the crew before they were completely ready, it was fun to watch the transformation of folks as they wandered into the various buildings and emerged sometime later in full costumes.
There are a variety of queue actors roaming the midway between the attractions; it was always possible to tell where they were by the accompanying screams.
---
Customer Service Score: 9.72
Customer Service Scores – By Question

Customer Service Scores – By Attraction

Customer Service Review:
As previously stated the team at HP very much seem to be one big family. Yes, there is a family behind the scenes – the family that originally owned the chicken farm still run the haunt and venture out to roam the grounds, shaking hands, and greeting guests.
There are plenty of signs scattered over the property that were lit with spotlights to direct guests where to go. For folks who still get confused, there are plenty of staff on hand to help direct and guide visitors who are too scared to look up.
Though we didn't see VIP tickets immediately advertised online, there are fast pass tickets available for those who are in a hurry. Given that each of the attractions does have its own queue line, we recommend that visitors strongly consider the VIP/fast pass tickets if it seems like a crowd is present. However, we'd also like to point out that once in possession of a ticket, guests can visit the five attractions in any order they'd like. Our personal suggestion would be to visit Dr. Venom's Snake Pit, then hit Abandoned and the Carnival of Terror. The last two – the Monster Mill and the Haunted Pyramids – could be done in either order. However, the Monster Mill exits into the on-site gift shop whereas the Pyramids exit out into the parking lot.
---
Immersion Score: 6.79
Immersion Scores – By Question

Immersion Scores – By Attraction

Immersion Review:
Like many old-school southern haunts, the HP doesn't provide a storyline or an over-arching theme across the attraction. Even the separate 'attractions' themselves have little in the way of cohesion beyond a similar style of decor. It can be hard to differentiate exactly what one saw where across the site. While there are some exceptions – Dr. Venom's Snake Pit is exactly as described and the escape room is kitted out to remind guests of the old Munster's TV show – the other sections roam through a nightmarish landscape of fears and movie tropes and good old-fashioned scares.
The exterior waiting yard is decorated with a variety of props that vary from lit-up inflatables to custom-made movie character standees to decorated vehicles; the whole place is a riot of sights and sounds meant to evoke memories of Halloween and horror movies, but with a definite lean towards the shared fun and camaraderie of the holiday. Whether it's parody videos on the televisions, inflatable yard decorations or the unsuspected appearance of a monster movie villain, there's definitely an element of fun going on at HP.
The main exit from the Haunted Pyramids and the Carnival of Terror that leads up a forested path back to the parking lot was a delightful bit of decoration that we'd love to attempt to recreate at home.
---
Special FX Score: 7.33
Special FX Scores – By Question

Special FX Scores – By Attraction

Special FX Review:
The Haunted Pyramids attractions are a classic bit of old-fashioned, old-school haunted houses. While there may be haunted attractions out there with huge budgets and expansive sets, this haunt has a lot of history oozing through every wall and blood-splattered drape.
Expect the unexpected around every corner, as well as something to hit a variety of senses. We won't reveal where exactly, but we can say that we were very surprised to hit what we thought was a dead end of a maze only to have an entire wall shift and move out of the way to open up a new path! Unique touches like that definitely made our visit a memorable one.
---
Scare Factor Score: 7.34
Scare Factor Scores – By Question

Scare Factor Scores – By Attraction

Scare Factor Review:
The HP crew do a good job of bringing the scares to meet the guests (and their screams). We found a lot of jump-scares and sudden frights, almost to the point of predictability, but there were frequent sections of uninhabited twists and turns that built up the suspense for the next scare. Even when we could hear what was coming up ahead, be it a monstrous roar, the growl of a chainsaw, or the loud pop of an air cannon, we were never quite certain when we would encounter the next scene.
---
Entertainment & Value Score: 8.14
E&V Scores – By Question

E&V Scores – By Attraction

E&V Review:
The Haunted Pyramids general admission is only $25. Given that we spent 35 minutes inside the HPs five attractions, that's an amazing deal. Even the fast pass/VIP option at $40 is a bargain for the time spent on site.
Given the variety of actors, guests, and special events planned throughout the holiday season, there's ample reason to make the Haunted Pyramids a stop for any group of ghoulish Halloween lovers. If the line-up of guests is too hard to resist, there's even an available option for a Season Pass. At $60, that practically pays for itself after just two visits. With other entertainment onsite – food, merchandise, an escape room, and guests – there's enough to entertain everyone with a visit to the Haunted Pyramids.
---
View Full Score Sheet
---
Pics We Took From Our Visit:
---
---
Have you visited this attraction?
Join ourspookyadventures!
We visit Halloween haunted attractions year-round! Follow us for haunted house walkthrough videos, behind the scenes footage, and more!