The Hill Has Eyes – Full Review
The Hill Has Eyes is a Haunted Attraction located in Franklin, WI.
7005 S. Ballpark Drive, Franklin, WI 53132View All Details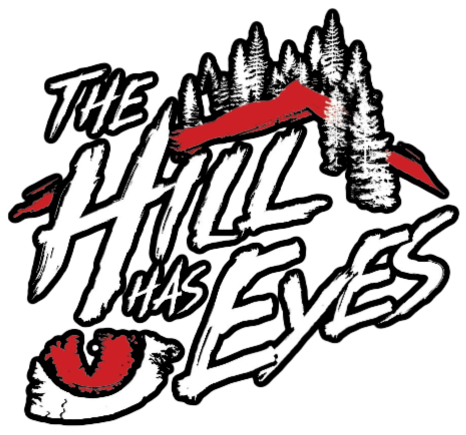 Features:

Free Parking, Restrooms/Porta Potties On-Site, Food/Concessions, You will NOT be touched, All-Outdoor Attraction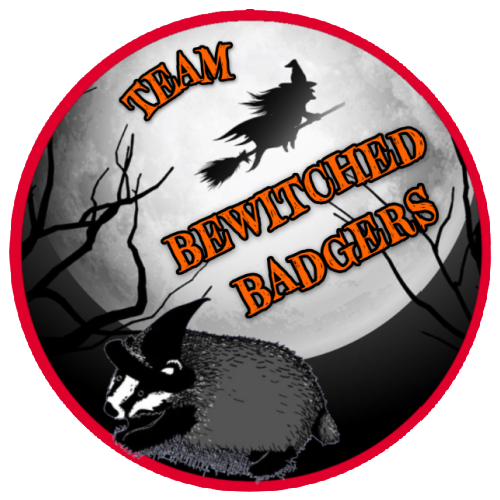 This attraction was reviewed on October 8, 2022 by Team Bewitched Badgers.
---
About Our Reviews and Rating System
---
Final Score: 8.46
Final Scores – By Category

Final Scores – By Attraction

Summary:
The Hill Has Eyes is located in Franklin, Wisconsin, about 20 minutes from Downtown Milwaukee. They are Wisconsin's largest outdoor haunted attraction, featuring four large outdoor walkthrough haunted attractions: Failed Escape, Hunger Hollow, Carnivore, and Dead End. Defining themselves as "45 acres and 60 minutes of sheer terror", you will experience mutant hillbillies, killer clowns, and an extensive nightlife party in their waiting area!
This attraction has been growing year after year, starting in 2012, when they took an old, abandoned waste dump site and turned it into this substantial outside haunted attraction it is today!
---
Cast Score: 8.17
Cast Scores – By Question

Cast Scores – By Attraction

Cast Review:
The cast of Hill Has Eyes transports you into two very different worlds when you are visiting. It is broken into two sections of characters. Mutant hillbillies terrorize and torment customers as they walk through Failed Escape, Hunger Hollow and Dead End. While demonic clowns exist in Carnivore! Extensive speaking dialogue in each queue line sets you up for what you are about to see in the haunts. Leading into Failed Escape, their first attraction, we couldn't believe the number of actors we noticed in this attraction. Laying in the dirt and hitting you from below to standing face to face, you will surely be amazed by this cast.
As we continued our trek into Hunger Hollow, we entered a diner scene with no actor at first. We thought what a missed opportunity to have an actor in this creative scene they had built. Just as we were about to exit the scene, we heard a very large THUD onto the diner bar and realized that an actor was walking above us, stalking his prey from the ceiling support beams and jumped down to startle the patrons walking through. Just as fast as he jumped down, he climbed right back up, walked across support beams and did it again as a new group walked through. Now that is a workout!
We ventured into Carnivore, which you can guess what that means… clowns! In Carnivore, we ran into the "macabre carnival of The Demon's realm." This is where we met an array of clown characters that would typically inhabit a carnival-type haunted attraction. Something that I have never seen before was a haunt actor using what we think was a curling iron as a prop. It was one of the most hilarious things I have ever seen!
We finished our adventure at Dead End, where we could tell there were fewer actors than in the other attractions. With Dead End being their newest attraction, they are still working out some ambush-style scares, with little speaking dialogue and more grunts and screams.
---
Costuming Score: 8.56
Costuming Scores – By Question

Costuming Scores – By Attraction

Costuming Review:
Overalls, plaid shirts, and clown horns oh my! This is what you will see when entering the attractions. With Failed Escape, Hunger Hollow, and Dead End being 85% walking through woods and the inhabitants' homes in said woods, you are greeted with an array of hillbillies wearing overalls and plaid shirts. It may sound basic, however, for the characters that we could see up close, you can see a high level of detailed airbrush on most of their characters instead of utilizing masks, which allowed the actors to emote their facial expressions and allow dialog between the actors and customers.
Carnivore's level of detail in costuming was also there. Running into multiple colorful costumed characters. However, it wasn't your typical curly wig and big red nose, these characters were out for revenge for entering their carnival.
---
Customer Service Score: 9.75
Customer Service Scores – By Question

Customer Service Scores – By Attraction

Customer Service Review:
When arriving at the Hill has Eyes, you can see the lights from more than half a mile down the street before even arriving at the attraction. When pulling up, you are parking in a well-lit and well-maintained parking lot. They use the same parking lot used during the Summer for their professional minor league baseball stadium they have in the same location for the Milwaukee Milkmen, which side note, were the 2021 American Association Champions! Once parked, you will walk a decent distance to the ticket booth on a paved sidewalk. However, they have staff with lighted directional devices and signs that direct you to the correct location.
The staff at the ticket booth answered any questions we had, and we were on our way! Once you are past the ticket booth, the path turns into gravel, grass, and woods! Uneven paths build into the experience of walking through four outdoor haunted attractions. Side note, when we arrived at the attraction, there was a very long line to even get into the midway. This is because they were SOLD OUT for the night by 9 pm! Once they are sold out, you can not purchase tickets onsite, so plan to purchase tickets online ahead of time!
While you are also waiting for attractions, they have very friendly bartenders and a DJ that is hyping up the crowd and getting them excited for their turn to enter the attraction!
---
Immersion Score: 8.45
Immersion Scores – By Question

Immersion Scores – By Attraction

Immersion Review:
This is probably one of the only haunted attractions in Wisconsin where a haunted house and a night club mix into one! DJs playing all sorts of music blasted through the midway allowing for some fun dancing monsters to watch while in the queue.
After passing through the box office, we walked down a large hill and stairs, which led to their midway. Here, we waited for our group to be called to head into the first attraction to begin the adventure! Lines can get long at this attraction, but you aren't waiting in a normal line. Instead, you are free to walk around, buy alcoholic and non-alcoholic beverages, visit their food truck and sit around multiple campfires they have set up.
After walking through each attraction, they do place you in another queue while waiting for the next haunt. They have queue line actors that begin the immersion into the next attraction.
---
Special FX Score: 8.7
Special FX Scores – By Question

Special FX Scores – By Attraction

Special FX Review:
This attraction is mostly actor-driven; however, they do use special effects in some locations that help build the show around you.
The most notable is their use of electricity throughout some areas of the haunt. Here, you are walking through 45 acres of woods, and it is hard to run a ton of electricity out there, but their low-lit lighting and use of fog machines amplify the ambiance of the attractions. The use of giant puppets in each of their attractions also brings the level of special effects up!
---
Scare Factor Score: 7.57
Scare Factor Scores – By Question

Scare Factor Scores – By Attraction

Scare Factor Review:
From the time you walk down the giant hill, you can hear screams filling the cold Wisconsin October air. I wonder how some of these patrons' voices feel the next day after screaming so loud in the cold air. I know I would have no voice! Hearing those screams sets you up for the scares you are about to experience.
Failed Escape and Hunger Hollow utilize the same characters and scares in the woods, with hiding actors under bridges and in woods camouflaged in the densely wooded area. The amount of jump scares they deliver while also distracting you with dialogue from actors in your face is disorientating in a good way! You never know what bush is alive and which is just a part of the natural woods.
Carnivore felt more like a comedy-filled haunted attraction, but would you expect anything else from clowns? They still did have extensive pop scares! Dead End was the only attraction where we didn't have many pop scares and more just grunts and some dialogue from the actors that were directly in front of us.
---
Entertainment & Value Score: 8.88
E&V Scores – By Question

E&V Scores – By Attraction

E&V Review:
When you advertise 45 acres and 60 minutes in your marketing, that is a big expectation from the patrons. We spent a total time of almost 1.5 hours at the attraction from waiting in queue lines, patronizing the bar/DJ booth and walking around the campfires. When you visit, you are allowed to pick from three different price tiers. If you visit from 6 pm to 8 pm, you will pay (Friday/Saturday) $35/$40 for a normal ticket and $45/$50 for a VIP/Speed ticket. From 8 pm to 10 pm, you will pay $37/$42 for a normal ticket and $47/$52 for a VIP/Speed ticket. From 10 pm to 12 am, you will pay $39/$44 for a normal ticket and $49/$54 for a VIP/Speed ticket.
They do advertise that tickets do sell out on nights when leading up to Halloween and suggest buying them ahead of time online. Altogether, we spent 30 minutes inside all four attractions, and the tickets we had were $42, which gives a $0.71 minute per dollar rating! That is a good bang for your buck in the area! They also have multiple Sunday "Not So Scary Halloween Partys" for younger kids to come out and trick or treat during the daytime without any scary monsters!
With a long walk back up the hill we just walked down at the beginning of our night, which by the way, our calves got a workout that night; we laughed as we almost couldn't make it up because of the amount of walking we just did! This is truly a scary workout and a spooky time.
---
View Full Score Sheet
---
Pics We Took From Our Visit:
---
---
Guest ReviewsGuest Average: 10 out of 10
Amanda Hartke – 10/10 – October 28, 2023I been to several haunted attractions over the years and this was by far the greatest. It's a …show more definite must see.