The Hill Has Eyes – Full Review
The Hill Has Eyes is a Haunted Attraction located in Franklin, WI.
7005 S. Ballpark Drive, Franklin, WI 53132View All Details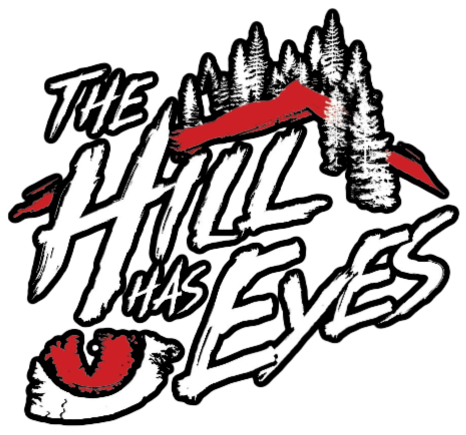 Features:

Free Parking, Restrooms/Porta Potties On-Site, Food/Concessions, You will NOT be touched, All-Outdoor Attraction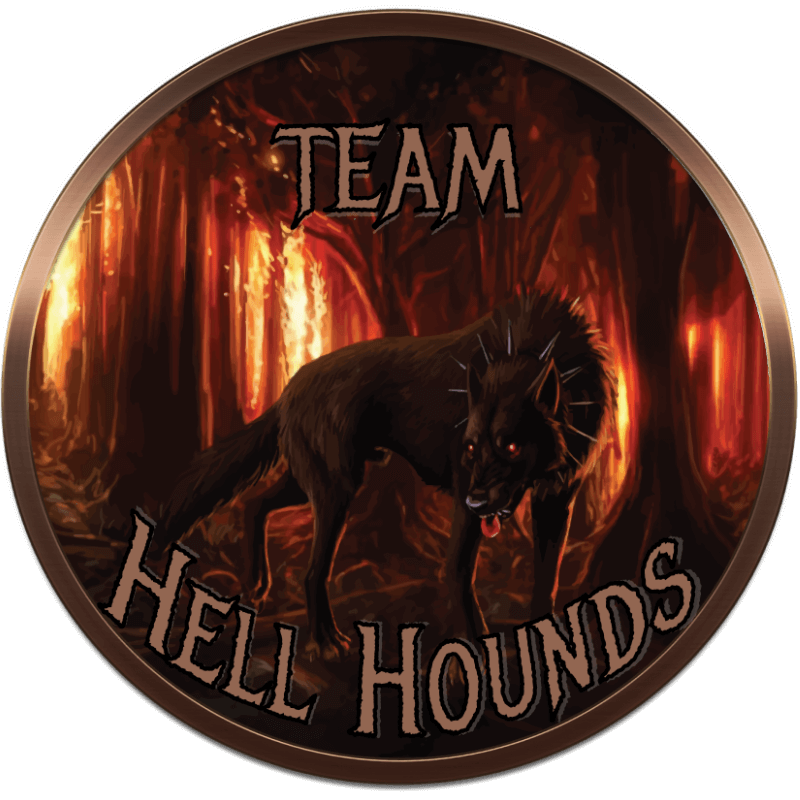 This attraction was reviewed on October 6, 2023 by Team Hell Hounds.
---
About Our Reviews and Rating System
---
Final Score: 7.89
Final Scores – By Category

Final Scores – By Attraction

Summary:
The Hills Has Eyes is a multi-haunt experience located outside in the creepy wooded terrain that used to serve as a landfill in Southeastern Wisconsin. On the premises, you will encounter not 1… not 2… not 3… BUT 4 spooky haunted attractions. Stating themselves as '45 Acres and 60 minutes of sheer terror,' The Hills Has Eyes, or THHE for short, offers more than just an outdoor haunt experience, but a full-blown fear-filled adventure.
Before you conquer the nightmare, you will be hanging out in the 'Party Pit,' which is a mystical haunted nightlife gathering. THHE do an amazing job of keeping you entertained while waiting for your group to be called. Here, you will be waiting in an open waiting area instead of being stuck in a packed, boring line and can grab some horror-themed food, drinks including alcoholic beverages, vibe listening to the DJ, get warm by one of the multiple fires, take photo opportunities with actors that are roaming the pit and more.
After being distracted in the Party Pit, your group's letter will be called and shown on a large screen, leading you to what this outdoor attraction is all about. You will start first by going through 'Failed Escape,' fighting your way through the mutant hillbilly-filled woods. After thinking you escaped the mutant hillbillies, you will attempt to escape 'Hunger Hollow,' which is filled with mutant cannibal hillbillies with a taste for flesh that shed no light on the outside world. Once you survive the hillbillies, you will stumble upon the Devil's carnival ('Carnivore'), where you will get sucked into the freak show that has overstayed its welcome. If you can escape with your soul, your final fate lies in 'Dead End. Here, you must brave your final stretch through a forest of wicked doctors and mad scientists before stumbling back into the real world.
If you made it out alive, they offer the 'Umbrella Bar' along the way back to the parking lot to calm your adrenaline down. Here, you can unwind and talk among your group about what you all just experienced in a more calming fall environment. If drinks are not your thing, feel free to still stick around by the bar as they have more outdoor seating with fire pits or challenge a friend to a game of cornhole to keep the night going.
---
Cast Score: 7.87
Cast Scores – By Question

Cast Scores – By Attraction

Cast Review:
THHE throws you into an alternate reality during your visit. Throughout your visit, you will cross paths with a variety of actors, such as the mutant hillbillies who unleash terror and torment upon patrons as they travel into Failed Escape. When we entered Failed Escape, we were greeted by a plethora of actors located throughout this haunt. From lurking below you in the dirt and emerging from beneath to confront you head-on. The cast's ability to engage you is nothing short of basic here, especially entering the gate-keeping lady in the greenhouse scene to seeing a back-breaking contortionist in the woods.
As you accomplish your escape, you are then thrown into butcher shops, diners, and much more, passing through Hunger Hollow. Here, you will find an amazing actor who feeds on visitors passing through her diner establishment. Through this haunt, we thought this was one of the better casts. The lady working the diner was spot on from being scary and incorporating dynamic dialogue that fit her role perfectly.
Moving our journey forward, it took us into Carnivore. As you might imagine, it was a clown-themed experience! We found ourselves inside the dark, demonic carnival overrun by these clowns left and right. In this haunt, visitors were spooked by clowns with creepy laughter around each and every corner. Just like the two previous haunts, Carnivore was far from empty, with actors throughout. Don't get too comfortable moving forward, as a clown may just be hanging around…
On the last leg of our adventure, we entered Dead End. During our experience, it appeared to have fewer actors compared to the other attractions we had explored. We noticed less dialogue compared to the other haunts previously. With this haunt, we experienced more intense grunts and more visceral reactions than some of the previous dynamic dialogue that we became accustomed to. Overall, THHE is heavily actor-driven to enhance the experience that simple animatronics cannot offer.
---
Costuming Score: 7.86
Costuming Scores – By Question

Costuming Scores – By Attraction

Costuming Review:
THHE did not utilize many masks for its costumes, but it still delivered high-quality artistic designs in its actor's makeup. It appears that they lean more toward the airbrush style of face makeup. This gave actors an easier representation of facial expressions, along with creating the effect of higher realism of someone seeing such individuals in a real haunted woods. We didn't notice many custom-crafted masks that can be found in a more story-driven haunted attraction. This by no means takes away from the detail put into every actor's makeup.
Each actor's attire seemed fitting for the role they portrayed. If they were hillbillies it matched from the tattered overalls or plaid shirts, and to dirt stains along the actor's costume. In our experience, we thought the lady running the greenhouse in Failed Escape went above and beyond in her makeup by being able to see her up close and personal and how the ivy green leaves came in and out of her, fitting perfectly in her scene. This style of attire carried into Hunger Hollow with the cannibal hillbillies with more of a bloody twist.
The costuming in Carnivore was very fitting for its clown setting. We encountered typical vibrant, intricately dressed clowns to clowns not found at a typical carnival from being more devilish beings. Even towards the end of this haunt, we saw what used to appear as normal carnival staff being sucked into the devilish realm of Carnivore.
---
Customer Service Score: 9.6
Customer Service Scores – By Question

Customer Service Scores – By Attraction

Customer Service Review:
Finding THHE is relatively easy compared to some other haunted attractions. Being right near a freeway exit in Franklin, Wisconsin, it is easily accessible for anyone traveling to the haunt from far and wide. When entering the grounds, they have many other easily noticeable things in the area, such as one of the many baseball fields. When finding parking, there are a few signs directing which way to park on the grounds as it is part of The Rock Sports Complex. Upon following the signs, they have parking staff to help navigate towards the final parking section. The parking lot is well-lit and very well-maintained on nicely paved ground and not in grass parking. Once you are parked, you will embrace a light walk up to the ticket booth, passing the Umbrella bar along the way.
All the staff that we encountered were knowledgeable and friendly, from what you would expect from any customer service. Nothing was over-the-top service but was straight to the point, and staff got to any and all guests quickly. At the top of the grounds and the Party Pit, we noticed there was a security presence wandering around the venue. Although they were hard to recognize in the crowds, they still were present, which is always something nice to have in any given setting.
If you are a first-timer, don't worry, as if you visit their website, it contains any and all information you may be looking for. Here you can find tickets, parking information, haunt information, inclement weather operations, and more. We did find that under the "Meet The Cast" tab, some listed cast information appears to be outdated from previous years.
Lastly, buy tickets online! When purchasing ahead of time, you will save $5 compared to than purchasing at the ticket booth. This is strongly encouraged by THHE as you save money, limit direct contact with extra employees, and guarantee your time slot! On top of this, dress appropriately for the weather as this is an outdoor haunt, and they will operate in the cold or even thunderstorms. In addition, wear good shoes or boots as you will be doing a lot of walking throughout the night. Again, you are in the woods and walking in a large amount of dirt or gravel that may be uneven or loose in some spots, so be cautious of where you may be stepping to ensure your own safety.
We feel that this is important to note for customers. It's not entirely clear, but after you get called to enter the first attraction, you then need to find the next signage for the other attractions. There are illuminated signs lit up to guide you to the next attraction, but a few tend to be harder to spot than others. For example, attraction four, Dead End. It can be difficult to see this sign on the ground when a large number of guests are occupying the party pit. If you have trouble finding the next haunt, always reach out to a staff member, and they will be happy to help lead you into your next experience.
---
Immersion Score: 8.16
Immersion Scores – By Question

Immersion Scores – By Attraction

Immersion Review:
After passing the box office, we made our way down the windy hillside to hear what sounded like a party going on. Following this noise led us to the official Party Pit. Here, you can find drinks, food, porta-potties, bonfires, and much more. This is the holding area for guests to wait before hearing their group called to enter the first haunt. THHE is one of the best haunts with a pre-waiting area where you do not have to stand in a long treacherous line but rather enjoy yourself and your group by dancing to music, taking photos with characters roaming around, or warming up by a fire. The music selection fits the Halloween atmosphere, and the scenes showcased on two separate large projection screens.
THHE have an iconic cast member who is a clown in the Party Pit and does sword-swallowing acts, which is an understatement! This is always a sight to see for attendees to witness in the pit. This cast member truly has a remarkable talent that fits well in her attire, resembling that she is a part of the Carnivore Haunt.
Throughout all of the haunts, we were constantly being sucked into each haunt's theming and immersion. We did not find anything throughout each haunt that was not paired correctly with each attraction's theme. Something that caught our attention was during Carnivore. As passed through the Devil's circus "tent," it then continued what felt like its own demented circus midway paired with a swinging playground or other booths you would find at a carnival.
Each haunt breaks apart into a new holding line before each attraction. Failed Escape, you are first waiting anxiously roaming the pit while for the next haunt, Hunger Hollow is a more traditional line on the side of the pit, near the bar. Here, you can still see roaming actors and be a part of the party. After this haunt, it is immediately followed by a hidden path not located in the pit that guides you straight into Carnivore's line. To find the last attraction, Dead End, you enter back into the hole and must find the sign to discover where your final fate is waiting. Completing this final haunt then spits you back out to the hillside to the Umbrella Bar and parking lot.
THHE do have a storyline that you can see on their website, but does not seem up to date for our experience. Only at the beginning of the first haunted attraction did we seem to get a glimpse of what possible storyline is offered. However, in each of the four haunts, you can clearly follow the theme inside each for what is being walked through. Nothing is out of the ordinary as Carnivore, for example, is all horror carnival-themed.
---
Special FX Score: 7.32
Special FX Scores – By Question

Special FX Scores – By Attraction

Special FX Review:
The core of THHE relies heavily on being actor-driven. This is achieved effectively by pairing the set designs with what each actor is assigned to do. Considering this is an outside attraction, they still incorporate the help of a few animatronics. The limited use of animatronics is done well, pairing for a more well-rounded experience.
Being in the woods, THHE also heavily uses the help of fog machines to create dense paths to help eliminate open space. This helps cut down being able to see the next actor or scene, but its effectiveness is limited due to the outdoor setting. Where the fog is lacking, the actors still utilize their surroundings, such as barrels, trees, and built structures, to get the next scare.
One of their notable strengths compared to other haunts is using large, controlled puppets. They include this element once in each of their four haunted attractions. This is something special, while some haunts in the industry either don't use them at all or just have one or two, if any. Having four of these wow effects is something very entertaining to any patron passing through. We found the one located in Carnivore was our personal favorite for how large and close it got to us. Aside from having our personal favorite large puppet, we have to acknowledge that Carnivore had the best vortex tunnel effect we've experienced compared to other haunts.
THHE also used a wide variety of sound effects to help amplify the experience. We noticed Failed Escape and Carnivore had the better of sounds compared to Dead End, which seemed to lack more sound effects. Dead End itself has its own effect of being quieter in aspects to help keep you on edge of hearing little to nothing, embracing the odd, eerie silence or only other victims' screams in the distance. Overall, these sound effects in each haunt are there but get drawn out by not being highly set in volume and having actors screaming in your face, drawing out the other noises going on in the background.
---
Scare Factor Score: 7.18
Scare Factor Scores – By Question

Scare Factor Scores – By Attraction

Scare Factor Review:
From first entering the Party Pit, screams filled the air of guests being terrorized by actors roaming the grounds. In addition to hearing the blood-curdling screams in the faint distance, we had to prepare ourselves for what would soon be our fate. With the first real fall weather day in the month of October, we can only imagine that some of these people screaming have warmed up dramatically from the adrenaline they must be experiencing.
Upon entering the first two haunts, THHE used a variation of hillbillies to create a more realistic horror atmosphere. These types of hillbillies could be realistically roaming other real woods in the state of Wisconsin. We did notice the use of jump scares was highly predominant in the haunts. During these haunts, several of the actors had more dynamic dialogue, from screams in your face and making you feel like a target in their respective scenes.
When considering this is an outdoor attraction, it is almost inedible for us not to see scares coming. This can diminish the initial sense of fear for some, but we will say that using fog machines does help eliminate guests from seeing what is coming. As the leader of the group, I mainly led through each haunt, but we all felt that I, being the lead, did get most of the initial scares. Don't be fooled by this as in areas of the haunts they let me pass only to hit the middle of the group members from the side or even from above, along with having hillbillies following behind us at times. One thing worth noting is that the actors are good listeners to conversations and played off a few of our group members' names to feel a bit more personalized. Be aware of what you say inside these attractions and where you think you may be the most safe in your group's line.
In the last haunt Dead End, we saw fewer jump scares but more dialogue from the characters. A few of these were above and beyond with a certain actor freaking out to not tell Mama that her room is not cleaned. We then met Mama in the next room and she was furious! Some of the other actors played off more grunting and moaning noises than being in your face and just giving off an eerie ambiance to begin with.
In any haunted attraction, you'd expect some form of a grand finale ending each haunt. Every haunt here had a typical cliche ending in the haunt industry. After one of the finales, we were met with a typical chainsaw character which in our case seemed like a missed opportunity as he was not prepared for our exit and diminished the scare factor. In the final haunt before leaving the premises, we felt that this was an attempt at would could be a great finale but in our experience was nothing special and missed timing for the effect. Although it felt like a missed scare opportunity, with the right timing and execution we feel this is something different that can be appreciated by all.
---
Entertainment & Value Score: 8.11
E&V Scores – By Question

E&V Scores – By Attraction

E&V Review:
Our total time spent at the venue after parking was close to 2 hours. This includes all the time spent in all four haunts, walking, waiting in the Party Pit, and more. Our group's total time spent inside the 4 haunted attractions came out to 30 minutes total. This can vary based on how fast you walk or run if you are terrified. We each paid $35 for the time slot we attended on Friday which was 6 pm – 8 pm. This brings our personal price of $35 before tax/fees and a total haunt time of 30 minutes to equal $0.86 minute per dollar rating. We find this as a fair rating for the time spent at the venue. Let's jump into some explaining of other ticker options THHE has to offer.
THHE offers a few ticket options when visiting their haunt. They offer General Admission and a VIP/Speed Pass on each given night. Prices do vary based on time and date of attendance. Ever since COVID, they incorporated a time window for you and your party to arrive. Prices for General Admission visiting 6 pm – 8 pm are (Friday/Saturday) $35/$40 while VIP/Speed Pass is $45/$50. As 8 pm – 10 pm rolls around it changes to $37/$42 for General Admission and $47/$52 for the VIP/Speed Pass. The last time slot is from 10 pm – 12 am and goes as follows; General Admission costs $39/$44 and VIP/Speed Pass is priced at $49/$54.
This event is known to sell out on nights so buy your tickets in advance! By purchasing tickets online, you save $5 per ticket option rather than paying more at the box office when you arrive. If possible, I strongly recommend purchasing the VIP/Speed Pass on any busy night to cut your wait times down. This goes for any haunt as well but it will truly make your experience more enjoyable.
In addition to the bread and butter, they offer a Kids Friendly "Not So Scary Halloween Party" event. This event takes place on Sundays during the operating season from 2:30 pm – 4:45 pm. At this event, it costs $15 per person regardless of age and lets you experience what the haunts are like during the day when it is not so scary. It becomes a guided tour through the venue by actors with Trick-or-Treat stops along the way. After all the candy stops, they even have a drive-in movie offer after the party ends each night showcasing iconic family-friendly Halloween films. This is a $45 additional charge per vehicle that covers everyone's attendance in that specific vehicle. If you are looking to experience something spooky this Halloween season and in the area, swing by and enjoy all this haunt has to offer!
---
View Full Score Sheet
---
Pics We Took From Our Visit:
---
---
Guest ReviewsGuest Average: 10 out of 10
Amanda Hartke – 10/10 – October 28, 2023I been to several haunted attractions over the years and this was by far the greatest. It's a …show more definite must see.