The Howl Scream Park at Mead Open Farm – Full Review
The Howl Scream Park at Mead Open Farm is a Haunted Attraction located in Billington, Leighton Buzzard.
Stanbridge Road, Billington, Leighton Buzzard LU7 9JHView All Details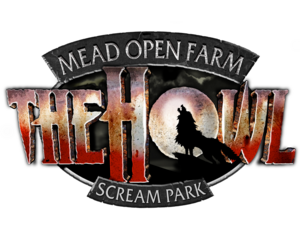 Features:

Free Parking, Restrooms/Porta Potties On-Site, Food/Concessions, You will NOT be touched, Original Characters, Covered Outdoor Waiting Line, Indoor/Outdoor Attraction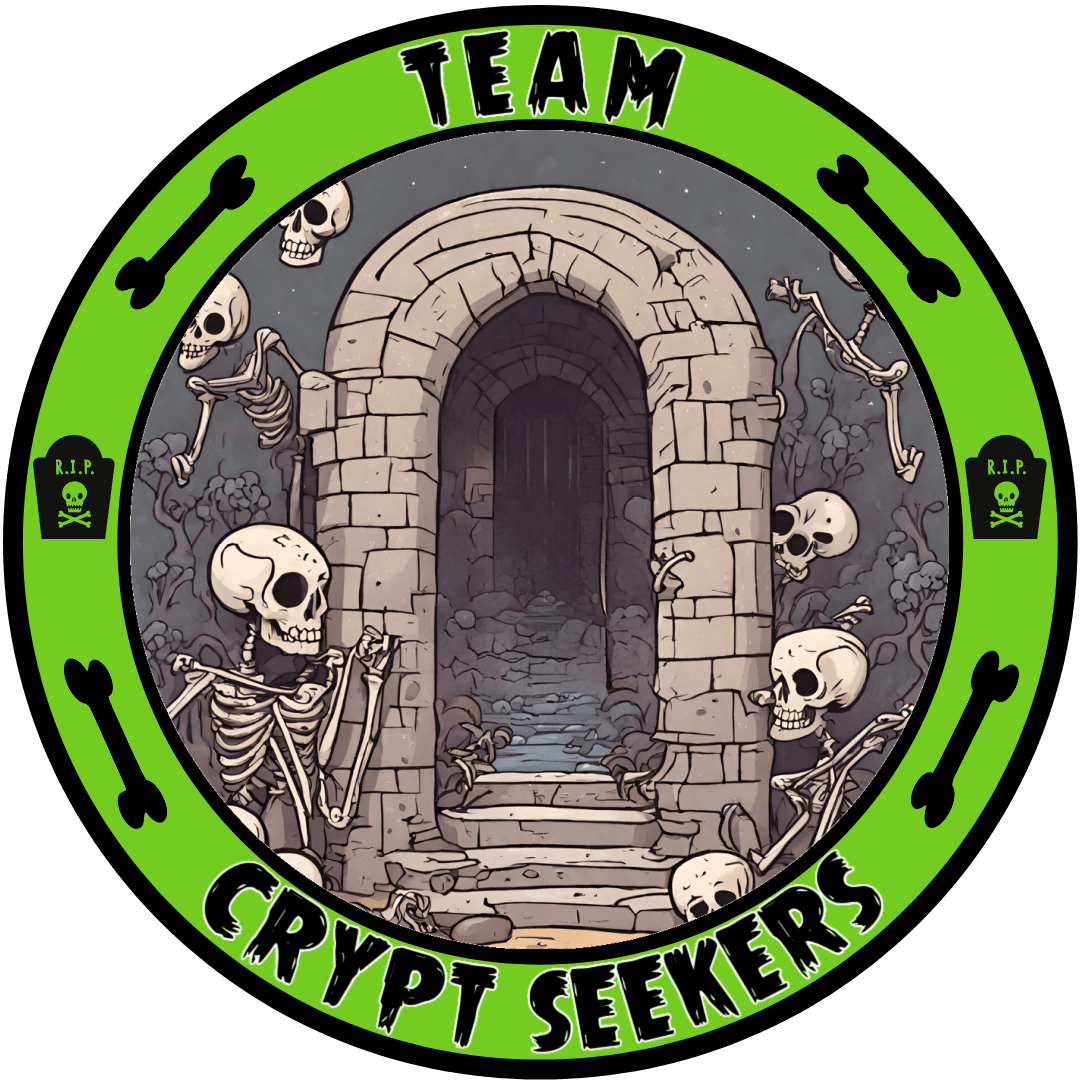 This attraction was reviewed on November 27, 2023 by Team Crypt Seekers.
---
About Our Reviews and Rating System
---
Final Score: 8.1
Final Scores – By Category

Final Scores – By Attraction

Summary:
The Howl Scream Park at Mead Open Farm, located in Leighton Buzzard just northwest of London, is a large scream park featuring six different mazes, live music, a Circus of Horrors live show under the big top, and food and drink options galore. From zombified American highschoolers to evil red riding hood, The Howl, a sister attraction to the famous Tulley's Shocktoberfest, brings very unique mazes to their audiences along with an electric atmosphere full of roaming characters and music, offering a fun and spooky night out for all involved. There's a lot to do at The Howl, and fortunately their lengthy opening time and flexible date options makes this scream park one not to miss!
---
Cast Score: 7.8
Cast Scores – By Question

Cast Scores – By Attraction

Cast Review:
During our visit to The Howl, we observed various intriguing facets related to the cast members in the diverse mazes, each offering distinct and memorable experiences. In Squealers Yard, we encountered an average number of actors, which contributed to an eerie and suspenseful atmosphere. These performers harnessed strobe lights and the cacophonous revving of chainsaws towards the climax, delivering unexpected shocks and bursts of adrenaline. The Shed maze featured a similar quantity of actors, but they leveraged minimal lighting to induce chills throughout the labyrinth. A noteworthy standout was the tractor room, where the actors exhibited near-"parkour" athleticism, underscoring their dedication to the craft.
The Red maze offered a unique encounter, with actors closing in on visitors to evoke a palpable sense of danger. They approached from all angles, splitting up groups and orchestrating scares from both the front and rear. The inclusion of sinister Red Riding Hoods, grandmas, and, of course, the formidable big bad wolf heightened the sense of eeriness. Topper's Twisters boasted an average actor count, ensuring that chills were available for everyone, yet the intensity was particularly palpable at the front. While some spaces within the maze were under-utilised, the strategic placement of actors at the end of long hallways fostered a haunting ambiance.
The journey through Full Moon Manor commenced with an engaging receptionist, who guided visitors into the unfolding narrative. Actors portraying characters in bathrobes, brides, and guests engaged visitors, making them an integral part of the evolving storyline. In Howl Valley High, we encountered actors who displayed impressive physicality and offered some interaction, though the storyline at times felt bewildering. The purpose of the repeated invitation to "join us" during certain scenes remained unclear.
Outside the mazes, we had delightful interactions with an older lady who claimed it was her birthday. Her eerie attempt to "decapitate" us with knives before launching onto the dance floor and delivering an electrifying performance added an unexpected twist to our experience.
---
Costuming Score: 7.93
Costuming Scores – By Question

Costuming Scores – By Attraction

Costuming Review:
The Howl featured a diverse array of costumes that added to the excitement of exploring the various haunted mazes. In Squealers Yard, the outfits were a chilling blend of hillbilly and butcher themes, creating an unsettling atmosphere. The actors in The Shed adopted the appearance of backwoods mechanics, camouflaging themselves within their eerie surroundings.
One of the highlights was the Red maze, where the red riding hood attire was expected, but the addition of razor-sharp prosthetic teeth caught us by surprise, intensifying the horror. Toppers Twisters embraced a classic circus look with typical clown costumes.
The Full Moon Manor presented an eclectic mix of outfits, from a bridal party to a DJ and guests in bathrobes, contributing to the surreal and chaotic ambiance that heightened our sense of fear. Howl Valley High featured actors dressed in tattered and bloodied American high school uniforms, and these characters roamed the grounds, adding to the immersion.
Among the standout costumes was the wandering werewolf scare actor, accompanied by a ventriloquist wolf that haunted us throughout the night – we made sure not to get too close to his fangs!
---
Customer Service Score: 9.56
Customer Service Scores – By Question

Customer Service Scores – By Attraction

Customer Service Review:
The Howl has a great website that is easy to navigate and provides all the information you need as you plan a trip to the park. It is also easy to locate upon driving to the attraction, and offers plenty of free parking on site. As the site is quite spread out, the park offers an online map to get you ready for what to expect. While this map is also within the park itself, we wish there were a few more maps, but otherwise it was very easy to find everything and extremely organised. All of the staff we ran across were helpful, and the scare attractions across the venue were very safe and easy to navigate.
The park also has an extremely environmentally friendly system where you purchase a very affordable souvenir cup to have all of your drinks in, and then you can turn your empty cups into any member of staff in the maze queues before you go into a haunt for a chip. This chip can then be used again for a new cup for your next drink, and you can even bring the cup with you home as a souvenir! We thought this system might get a bit messy, but actually it was very straightforward and well thought out, and we couldn't be happier with saving the environment just a little bit more and bringing home a cool cup.
---
Immersion Score: 7.74
Immersion Scores – By Question

Immersion Scores – By Attraction

Immersion Review:
Each maze did have a mini pre-haunt area that gave a little bit of indication of what to prepare for, whether that be the barn like queue spaces for Squealers Yard and The Shed, the American and high school flags outside of Howl Valley High, or the hotel like structure outside of Full Moon Manor. However, we do think a bit more world building and immersion could be done outside of these mazes just to build a bit more spookiness relative to each of the haunts.
Most of the storylines were very believable, and while some were more mainstream such as clowns in Toppers Twisters and killer hillbillies, some of the mazes were definitely more unique and creative, especially the Full Moon Manor with it's plethora of different horrifying hotel vignettes or the petrifying Little Red Riding Hoods lost in the woods who were practically more ominous than the wolf man himself. We were very immersed in each and every one of the attractions, particularly the newer ones such as Full Moon Manor, Howl Valley High and Red which all had a bit more world-building and uniqueness to them. The batches in some of the queues were quite big, making line flow and immersion in mazes such as Squealers Yard and Howl Valley High sometimes difficult to maintain, but overall the different and full-fledged environments the park were able to create were really quite remarkable and unforgettable!
---
Special FX Score: 8.14
Special FX Scores – By Question

Special FX Scores – By Attraction

Special FX Review:
Special Effects at The Howl were really well done, from the chaotic and terrifying machine sounds and smells in The Shed, to the smell of burning or rotten meat in Squealers Yard, and even to a live DJ in a wedding scene at Full Moon Manor. There was so much going on all the time, and The Howl provided so many effects to support all the different things occurring.
Most of the set design was extremely creative, from a "swamp" area you had to navigate in Red to literally walking through a hotel room shower to navigate from space to space, and even a purpose built wedding reception and sauna room. The gamut of spaces was just incredible, and while some mazes such as Toppers Twisters were a bit simpler, there was still great use of space, shape and perspective in each of the mazes we visited. The sauna room previously mentioned was the best use of Sensory FX in the entire park, as it used temperature and smoke to create an insanely realistic space, and with the eerie lighting we almost couldn't find our way out even though we desperately wanted to escape the terror before us!
Finally, while there weren't a large amount of noticeable animatronics, the ones that were placed were so well thought out and so strategic that they provided some of the most memorable moments for us in the haunts. They were used to provide jump scares themselves but to also distract us while actors awaited us, ready to pounce, producing double scares that were impactful and terrifying. We also can't forget the longest elevator ride from Hell, with hysterical elevator music to boot!
---
Scare Factor Score: 7.5
Scare Factor Scores – By Question

Scare Factor Scores – By Attraction

Scare Factor Review:
While we suffered from some batching and queueing mishaps in some of the spaces, this didn't take away from most of the scares we received throughout all the mazes. Mazes such as Squealers Yard and The Shed were perhaps the most terrifying, as the actors popped out from anywhere and everywhere, and they were keen on scaring everyone in the batch no matter what part of the queue they were in. The actors in these two mazes really dealt with the audience well, and caused more than a few jump scares for us.
Another notable factor in terms of scares at The Howl is just how energetic the cast is – some of the haunts had the cast hanging from the ceilings or bounding up, down and across large set pieces, so even if we may have thought we were safe the actors quickly made us realise how wrong we were. These were definitely less predictable scares, because even though we thought we saw where the scares were coming from, the actors' ability to navigate the space with such speed was terrifying and always kept us on our toes.
Although not scary, what was so nice about some of these mazes, particularly in Toppers Twisters, Full Moon Manor and Howl Valley High, were the moments of absurdity and comedy that the scare attractions were able to include within the storyline. One highlight of the night was being stopped in English class at Howl Valley High and forced to spell out words on a magazine, only to then be horrifyingly congratulated on passing 1st grade!
---
Entertainment & Value Score: 8.63
E&V Scores – By Question

E&V Scores – By Attraction

E&V Review:
Overall, The Howl is very good entertainment value for your money, bringing a six whole mazes to the spooky season experience. Each of the mazes have different lengths, with the longer lasting about ten minutes and the shorter ones lasting more like six or seven minutes, but this will all depend on batches, queues and what day and time of day you attend the attraction. Ticket prices are affordable with how much is included in the experience, especially since the roaming characters, live DJ, separate live band performance stage and a 30-minute Circus of Horrors stage show is all included, with the only additional fees in the park being for food and drink. The Howl offers a great and memorable night out for the Halloween season, with so many different experiences for you to sink your teeth into, and with a few mazes that offer extremely unique scenes and interactions, not to mention a ridiculously live and fun atmosphere pulling it all together. We can't wait to see what The Howl has in store for audiences next year!
---
View Full Score Sheet
---
Pics We Took From Our Visit:
---
---
Have you visited this attraction?
Join ourspookyadventures!
We visit Halloween haunted attractions year-round! Follow us for haunted house walkthrough videos, behind the scenes footage, and more!