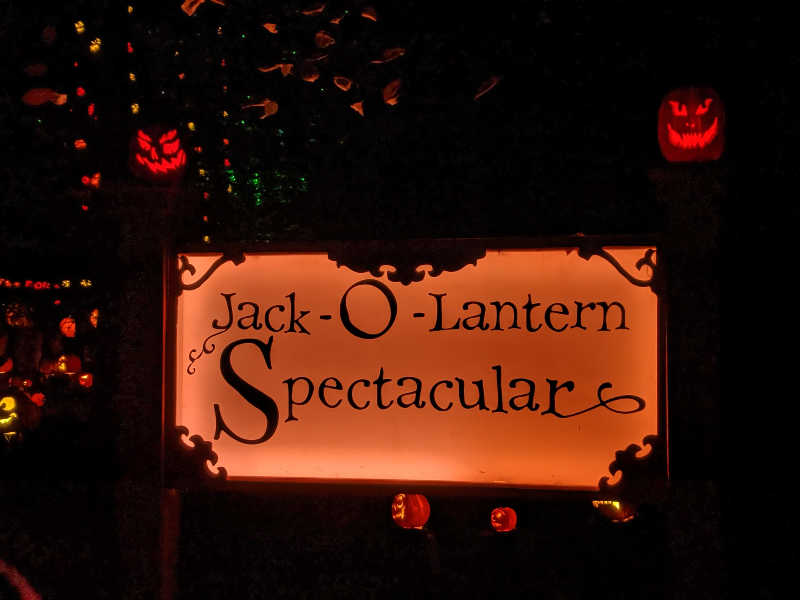 The Louisville Jack O' Lantern Spectacular – An Inside Look
Looking for a way to celebrate Halloween in Louisville with the family, but without giving the kiddos nightmares at the same time? How 'bout a couples' night out in an immersive, or as some may say "magical," walk through beautiful Iroquois Park as it's lit by the orange luster of thousands of pumpkins? Well, look no further than the annual Louisville Jack 'O Lantern Spectacular!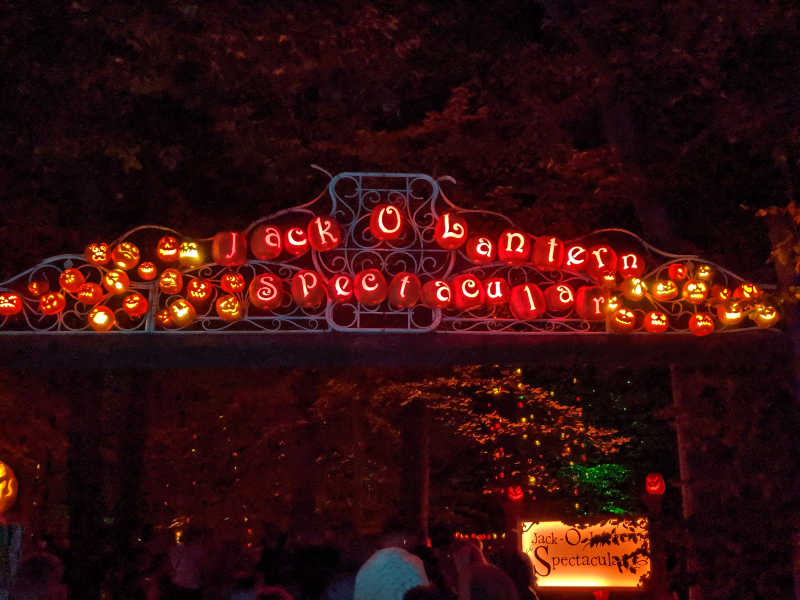 Every year, our beloved spooky season descends on Louisville with a variety of ferocious festivities. From the Louisville Zombie Walk and Louisville Halloween Parade to the 20 (or so) horrifying haunts in the metro area alone, there are plenty of ways to satisfy your Halloween hangryness without so much as leaving Jefferson County.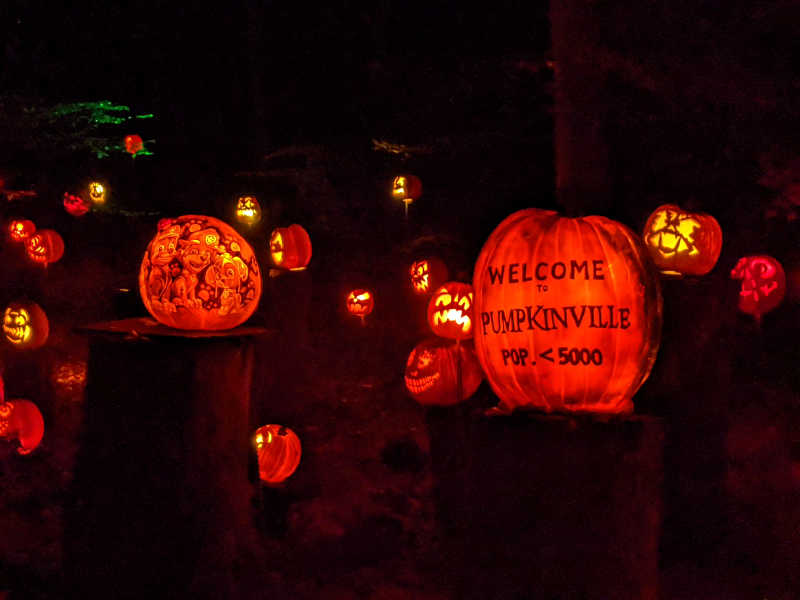 2019 was our first year visiting this annual event, so we had no idea what we were really getting ourselves into. We'd seen the event on Facebook in previous years, but knew of little else other than, "they put a whole bunch of really cool pumpkins out for everyone to look at." This year, we decided it's finally time to grab our online tickets and take the 1-hour trip to Louisville!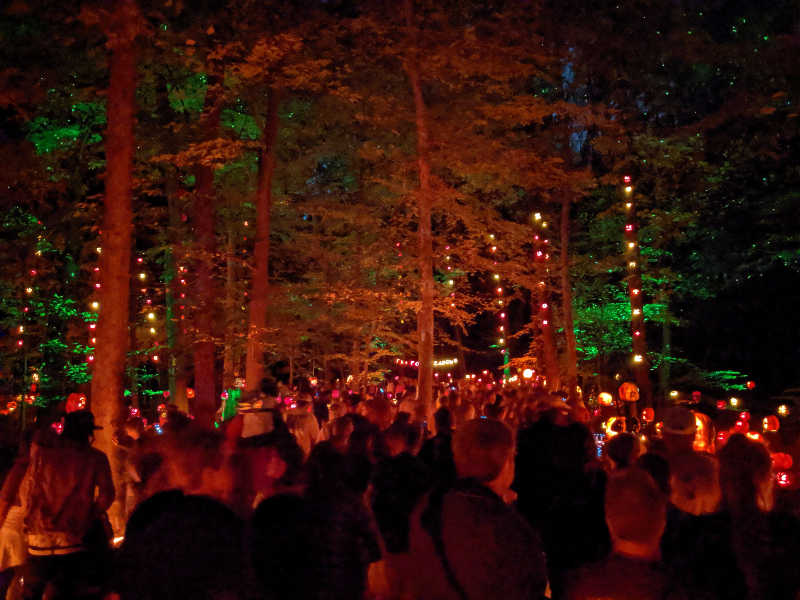 After looking at their event page, we discovered the gates opened at 6:00p and the event started at 7:00p. Though, on this night, we wanted to make sure we arrived after dark, so we waited to show up until about 8:00p.

The event is a collaboration between the Louisville Parks Foundation and Passion for Pumpkins Inc. In addition, we discovered that P4P also does this event in Providence, Rhode Island and Minneapolis, MN!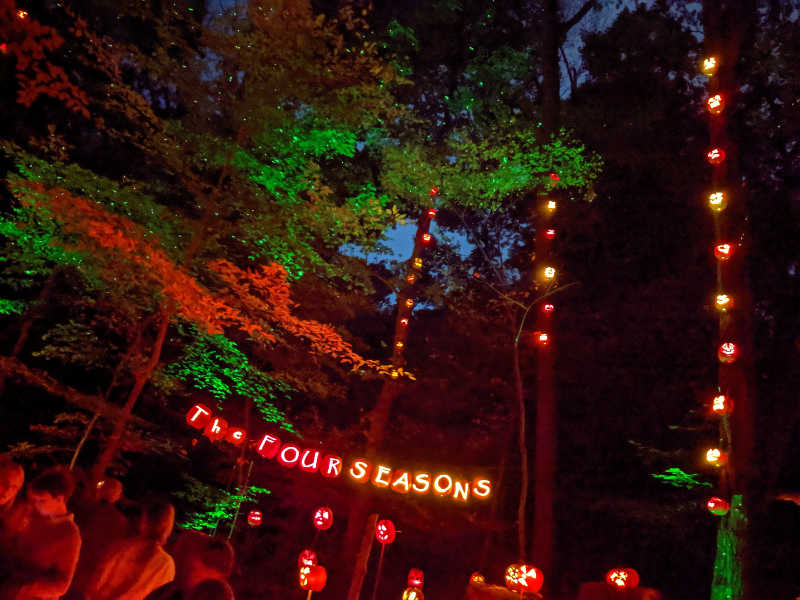 From their website:
(https://www.jack-o-lanternlouisville.com/about)
OCTOBER 8 – NOVEMBER 3, 2019
The Jack-O-Lantern Spectacular began in Oxford, Massachusetts in 1988. The Louisville event, celebrating its 7th year in 2019, is held in Iroquois Park with 5,000 carved pumpkins lining a 1/3-mile walking trail, illuminated at night as an "art show". The show runs daily from dusk to 11 p.m., during the week (Sunday-Thursday), and closes at midnight on Friday & Saturday.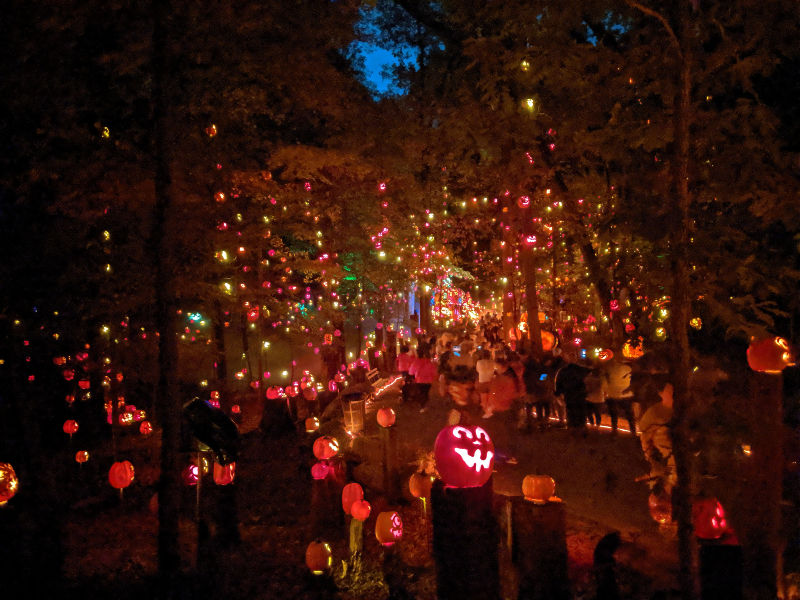 As we got close to Iroquois Park, we noticed that traffic was backing up well in advance of the park entrance. At the same time, we were passing "Additional Parking" signs that informed us of other places we could go if their native lots were full, or if we simply wanted to avoid the wait to get onto IP's property. We decided to stick it out and, fortunately, we were able to get parked pretty quickly with the assistance of some fantastic flaggers.
The scariest part of the night was when we got our first look at the waiting line. It seemed to go on forever! Soon, we found a staff member and asked if this was the ticket line or the line to go through the event. Fortunately (we think), it was the latter. He also informed us that, if we did *not have our tickets yet, someone from our group could get out of line and walk on up to the ticket booth to get tickets, then come back and join us after doing so. Luckily, none of us had to deal with all of that extra walking.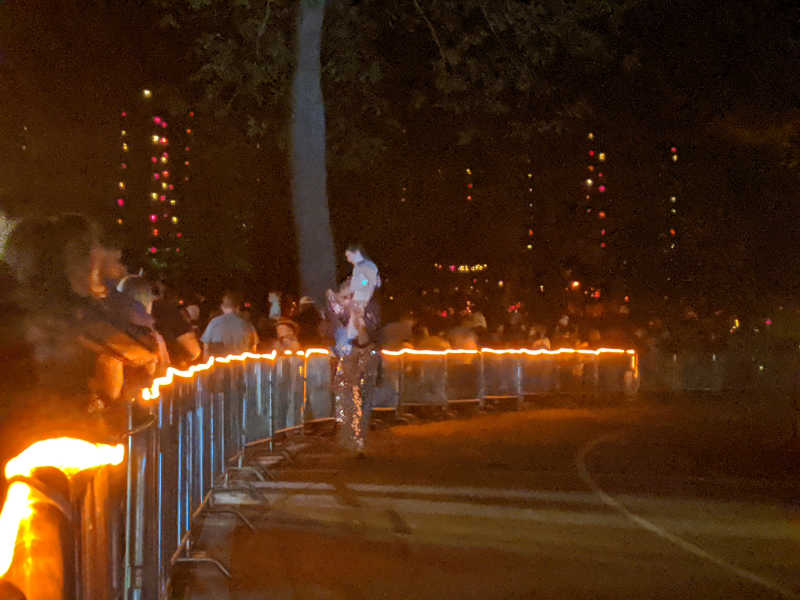 After about 45 minutes of waiting in line, we eventually made it to the amphitheater part of the park. Our queue line wrapped all the way through it and past several vendors' booths. Quite a variety of beers, snacks, fudge, flavored popcorn, gourmet food, photo ops with Jack 'O Lantern backgrounds and more were available, all before the entrance of the trail.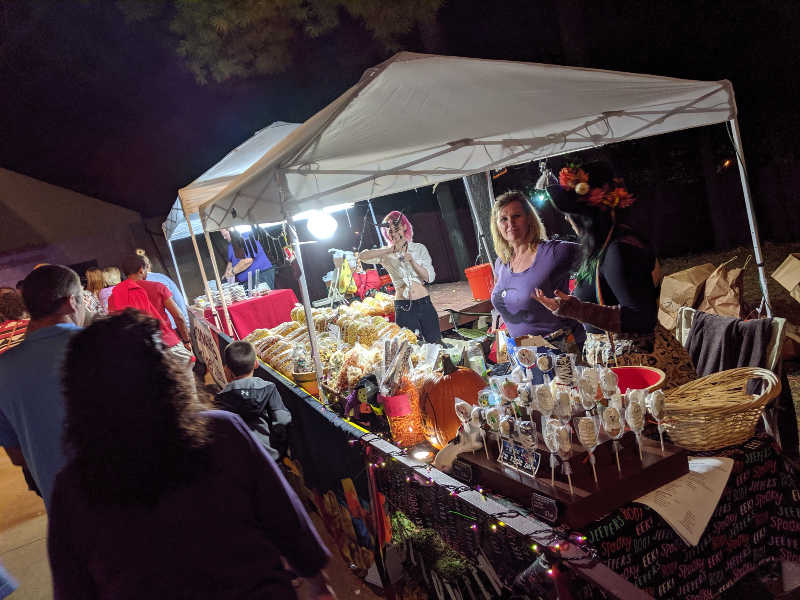 The waiting line does move quickly, and you'll always be on a paved sidewalk of some kind; there's not an actual "dirt" trail that you'll have to worry about. However, you will be let into the walking trail of pumpkins with all of the other guests… essentially a "conga line." This can make it hard at times to see all of the glorious pumpkins and take photos of them. Be sure to bring your patience with you! Too, you can walk the trail at your own pace and take as much time as you like checking out all of the wonderful designs and artistry. But, it is* recommended that you keep moving forward at all times as a courtesy to those around you.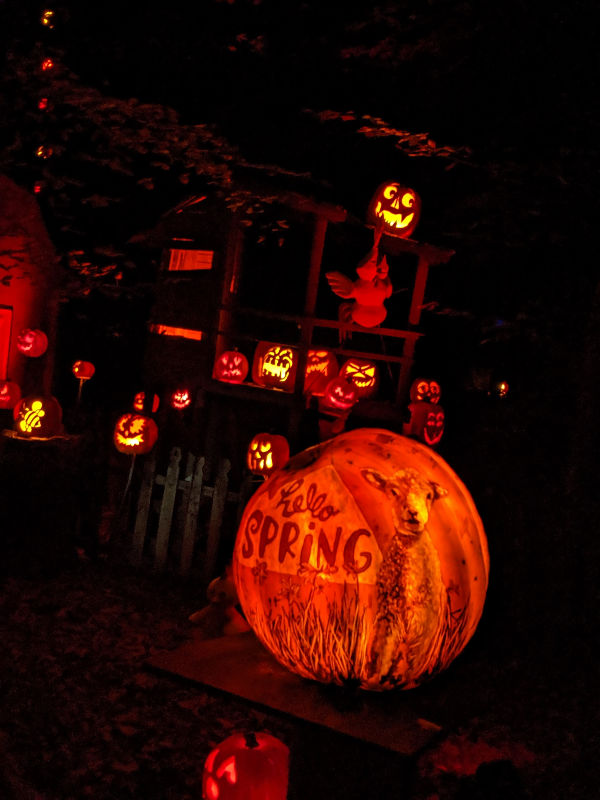 By the end of the walk, we were very pleased with our experience! Since we've only been once, we aren't sure how much the trail design changes from year to year, but it'll likely be a few years before we return. The only reason for this is the massive crowd. If you've never been to the Louisville Jack 'O Lantern Spectacular, then we highly suggest you grab your fellow Halloween-loving friends and family and get down there this season! "Spectacular" is definitely an accurate adjective here, and we wouldn't wish missing out on it on anybody.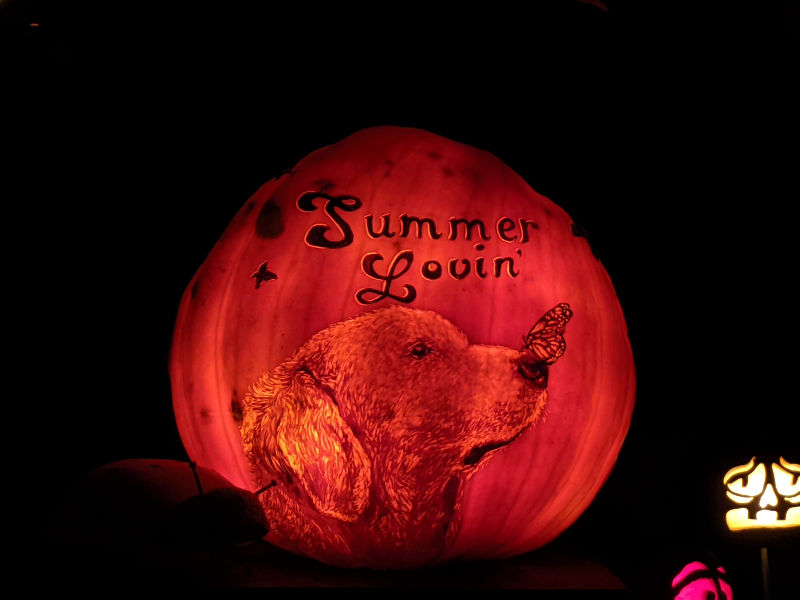 Spoiler alert! Here comes a lot more pictures!