The Massacre Haunted House – Full Review
The Massacre Haunted House is a Haunted Attraction located in Montgomery, IL.
299 Montgomery Road, Montgomery, IL 60538View All Details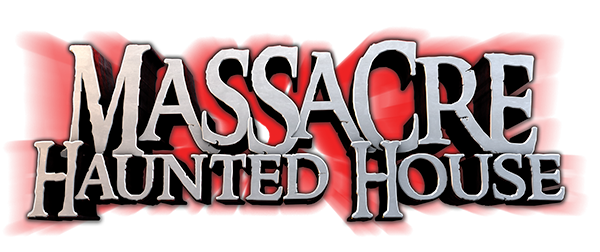 Features:

Free Parking, Food/Concessions, Gift Shop/Souvenirs, Special Events, "Hi-Tech" Attraction, You may be touched, You will NOT be touched, Original Characters, Indoor Waiting Line, All-Indoor Attraction

Most Recent Video from The Scare Factor:
(Scroll for Scores and Written Review)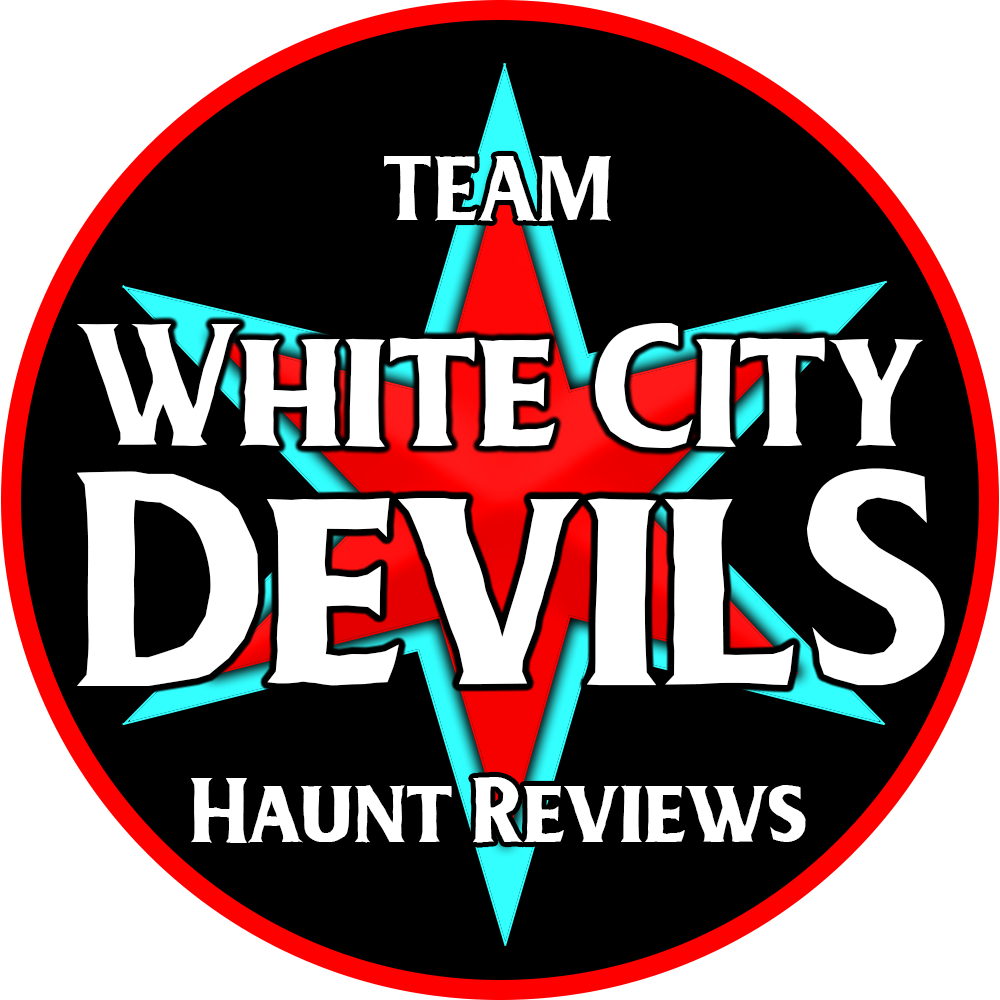 This attraction was reviewed on October 16, 2022 by Team White City Devils.
---
About Our Reviews and Rating System
---
Final Score: 9.37
Final Scores – By Category

Final Scores – By Attraction

Summary:
Massacre Haunted House is an example of a well-rounded haunt that uses different scenes to keep the scares going. While there is not an exact storyline, one certain thing is that every room is guaranteed to give you the fright of your life.
Following their social media, you get to see a glimpse of their upcoming season. Seems like there are a few new characters this year!
---
Cast Score: 9.28
Cast Scores – By Question

Cast Scores – By Attraction

Cast Review:
On the night that we visited, there were around 80 actors through the haunt. Considering how much space there is and the different scenes, this is plentiful to keep the scares and interactivity flowing from room to room. This is also a larger number compared to previous years.
With the diverse types of scenes and rooms, the type of characters and their interactions are proper according to their intended scenario. There are growlers, moaners, screamers, and a few verbal interactions. Our favorites are the ones that love to torment us as they laugh, knowing they have given us a scare. With a few verbal interactions, they were meant to get a response from us. One actor spoke to us while growling and giving us something. Normally, we don't get presents from actors, so this threw us off. The presents were rocks with designated names for each; Carl and Fred. Naturally, we throw a few curveballs to see what they can come up with.
There are also a variety of energies depending on the intended scare or scene. The most notable scares that happen here are the people posing as props which are convincing since they are never in the same spot. The clown section is high energy due to its various clowns and creepy carnival music. We can't forget the clown that uses the momentum of the slanted room to jump toward us with his hammer and land back in his hiding hole.
The actors used their space to interact with the whole group efficiently. There was an actor that slid past us and followed us while taunting us to the next room. If hidden or blended with their surroundings, they usually jump out while our group is close by instead of in front of the group. Notably, there was a moment in between scenes when someone moved right after we entered and gave us a scare from the left while someone else jumped out to the right of us; nice double-tap!
We would like to give a big shout-out to the elevator operator. Sure, the elevator may not have been working properly but the actor used the flickering lights inside the elevator to move around without us noticing.
Overall, the Massacre Haunted House cast does an excellent job of staying interactive and using their surroundings to keep the scares flowing. The intensity of the actors matches the props, and they do a fantastic job of being uniquely scary.
---
Costuming Score: 9.27
Costuming Scores – By Question

Costuming Scores – By Attraction

Costuming Review:
Massacre Haunted House is known for being detailed. This also includes their makeup and costumes.
All the actors had their own respective detailed face makeup using an airbrush. This helps contour faces, create distressed faces, enhance veins on arms, and create visible skin wounds. Since face masks were not enforced this year, it was easier to see everything in detail. Their contact lenses were also a great compliment to the makeup. The different contacts were a variety of unusual colors giving a demented or creepy look. Also, the teeth dentures are terrifying! It seemed like a lot of the actors had a pair on with either sharp teeth or some sort of decayed look.
Costumes are shown to be either handmade or items bought but given a distressed look to fit their scenes. There were also a few actors that wore full face masks to give a scarier look. There was an actor that dressed like a trick-or-treater and had a cheap-looking face cat mask, but if it was high-quality, it would not have fit the child-like character it is supposed to be. But don't let this cute character fool you, she was ready to jump out and give some scares despite being innocent-looking. The Harvest King, on the other hand, had a great scarecrow costume with a highly detailed carved textured pumpkin mask. Perched up on a stand with their arms spread out, it was very convincing what their role was. In the clown section, we have a clown in a colorful outfit that camouflaged with the rest of the colorful room which was a terrific way to blend in while resetting or waiting for his next victims.
Queue line actors are always a crowd favorite throughout the years. Mabel's outfit looks weathered and loves to accessorize with added layers for colder nights. Stitch is a clown with a colorful outfit and with what I think is a skin-tight latex mask because the cheekbones and brows are so lifted that plastic surgeons must hate him!
We must be vague about one specific actor in the most convincing costume we have ever seen. This will be in more detail in the Scare Factor section.
---
Customer Service Score: 9.89
Customer Service Scores – By Question

Customer Service Scores – By Attraction

Customer Service Review:
Using our GPS, directions are simply straightforward. The parking lot is visible off the main street, and it's a short walking distance to the entrance. Tickets are sold online, and a physical box office takes both cards and cash.
Prices and different ticket options are displayed clearly above the ticket booth, we always recommend going for the fast pass or skipping the line to get out quickly and go to nearby haunts! While hanging around, we did overhear a few people asking about buying tickets and getting in the right line. The staff wore the visibly marked "Massacre Haunted House" sweaters and other merchandise to stand out from the rest of the crowd. There is an indoor waiting area to keep you dry and warm during the wait.
Throughout the haunt, there are a few inclines, declines, intentionally uneven floors, and stairs. In a few scenes, the diverse levels of light are adequate to create a sense of spooky ambiance without risking the safety of customers. The walkthrough is not ADA-compliant but that doesn't stop them from making safety a top priority.
---
Immersion Score: 9.2
Immersion Scores – By Question

Immersion Scores – By Attraction

Immersion Review:
The entrance to the haunted house is behind a strip mall, but purposely there to separate the building from the front. While there is a covered outdoor queue line, the inside queue line is decorated with a few oversized scary props that customers can use to take selfies. There is also a DJ playing upbeat music. If you may have forgotten where you were, you may be reminded with a commemorative temporary tattoo – we speak from experience.
While there isn't a storyline, the rooms and scenes have transitions to separate the different themes. What is normally seen are dark hallways, claustrophobic walls, and halls covered with hanging items to create a transition. The clown section is one cohesive section even though there are different rooms.
In the end, there is a gift shop with many different items ranging from shirts, sweaters, and even socks. There is also axe throwing for an added charge, which is a wonderful way to let off some steam.
---
Special FX Score: 9.4
Special FX Scores – By Question

Special FX Scores – By Attraction

Special FX Review:
Massacre Haunted House is known for being hi-tech and heavy with animatronics along with their heavily detailed scenes.
Throughout, the haunt has an adequate quality of sounds both loud and ambient. In the sections where we had verbal interactions with actors, we were able to hear them well enough. The clown section was filled with scary carnival music, with a slightly distorted tune.
The scenes are easily recognizable due to the elaborate detail. The vampire room was introduced last year and was already a great scene. This year, there are huge hanging vampires that adorn from above. It makes you want to be quiet enough so you don't wake them up.
The clown section has a lot of different creepy effects that help disorient and create an uncomfortable vibe. We see a lot of oversized creatures like distorted clowns, funhouse mirrors, and Mr. Pickles the clown. We boarded inside an ice cream truck that moved around as if it was a moving ice cream truck but sadly without ice cream. There was also an actor above us that was on a bungee harness, jumping off and safely landing back to their spot without any danger.
The elevator will always leave us mind-blown with how exactly we go into a room, feel a few movements and come out to a whole different room. The train also feels realistic to riding the CTA blue line with the movement and the exact announcement.
---
Scare Factor Score: 9.36
Scare Factor Scores – By Question

Scare Factor Scores – By Attraction

Scare Factor Review:
We feel that no matter what your type of scare is, they will do their best to get a scare from you no matter what. They can also be hard to predict. As mentioned above, there was an exact moment when we entered a room and had an actor jump out from the left, and another actor came up from the right side. The timing of that was perfect.
We started noticing that the floor pads had started to disappear, but the props are still getting triggered. Turns out they are being replaced with sensors to stop customers from being able to step over and avoid the scares.
In the Baphomet room, a dark space houses a goat. But it's not just any goat, it's an oversized black billy goat with glowing realistic eyes as it opens its mouth and lunges out towards you. I was shocked at how close it can get since it felt like it almost bit my face off.
As for the actor mentioned above, we were taking a quick turn into a room and saw a dark gray statue that looked out of place. We thought it was a little weird as there was no reason to have something there until it moved towards us as we started to turn. Seeing something move in our peripheral vision assuming it was an inanimate object was the most deceiving feeling.
In the finale, we were in the setting of a sketchy neighborhood walking towards the exit sign. We weren't sure what to expect until an actor used a drill against a metal drum to create a loud vibrating sound. Predictable or not, this is such an unsettling sound that it made us want to run out.
Overall, Massacre Haunted House has always been full of scares to the maximum and it shows every year as they expand and add new scenes. We can only believe that next year will be even more terrifying.
---
Entertainment & Value Score: 9.28
E&V Scores – By Question

E&V Scores – By Attraction

E&V Review:
Compared to past years, the prices for tickets have stayed the same for the less busy days and peak days like Fridays and Saturdays do have an increased price. This is justifiable, considering how busy they have gotten.
General admission price ranges from $24.99- $34.99, fast pass is $44.99- $49.99, and instant access is $59.99- $69.99. There is also a group discount for groups of 15 or more for $24.99 each.
It took us 25 minutes to walkthrough, which makes the MPD 0.83. This is an increase compared to last year's MPD. Entertainment is undeniably worth the price and time while waiting in the queue line and walking through.
While waiting in the queue line, there is a bar with a few choices of alcoholic drinks at a reasonable price and music blasting some good party music. Before entering, there is a professional photo opportunity with a scary background and physical copies for an added charge. If you are lucky enough, you might just get waterboarded if you choose to get a temporary tattoo placed on your face by Stitch.
---
View Full Score Sheet
---
Pics We Took From Our Visit:
---
Promo Images:
Click to Enlarge
---
Guest ReviewsGuest Average: 8.67 out of 10
Alicia Pequignot – 10/10 – October 15, 2022It was really terrifying I've never been to a haunted house before and I didn't really think I'd be …show more scared.
Sofia – 10/10 – February 12, 2022honestly it was a great experience, it was pretty long for a haunted house and the workers are funny …show more and nice and they are always in character. And i loved that we didnt have to wait outside. I will definitely be coming back again.
Jakob – 6/10 – October 15, 2022Was a great time love the costumes and attraction
Join ourspookyadventures!
We visit Halloween haunted attractions year-round! Follow us for haunted house walkthrough videos, behind the scenes footage, and more!