The Massacre Haunted House – Full Review
The Massacre Haunted House is a Haunted Attraction located in Montgomery, IL.
299 Montgomery Road, Montgomery, IL 60538View All Details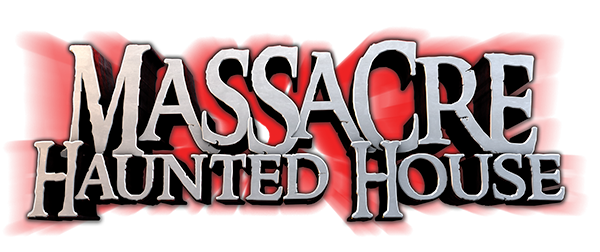 Features:

Free Parking, Food/Concessions, Gift Shop/Souvenirs, Special Events, "Hi-Tech" Attraction, You may be touched, You will NOT be touched, Original Characters, Indoor Waiting Line, All-Indoor Attraction

Most Recent Video from The Scare Factor:
(Scroll for Scores and Written Review)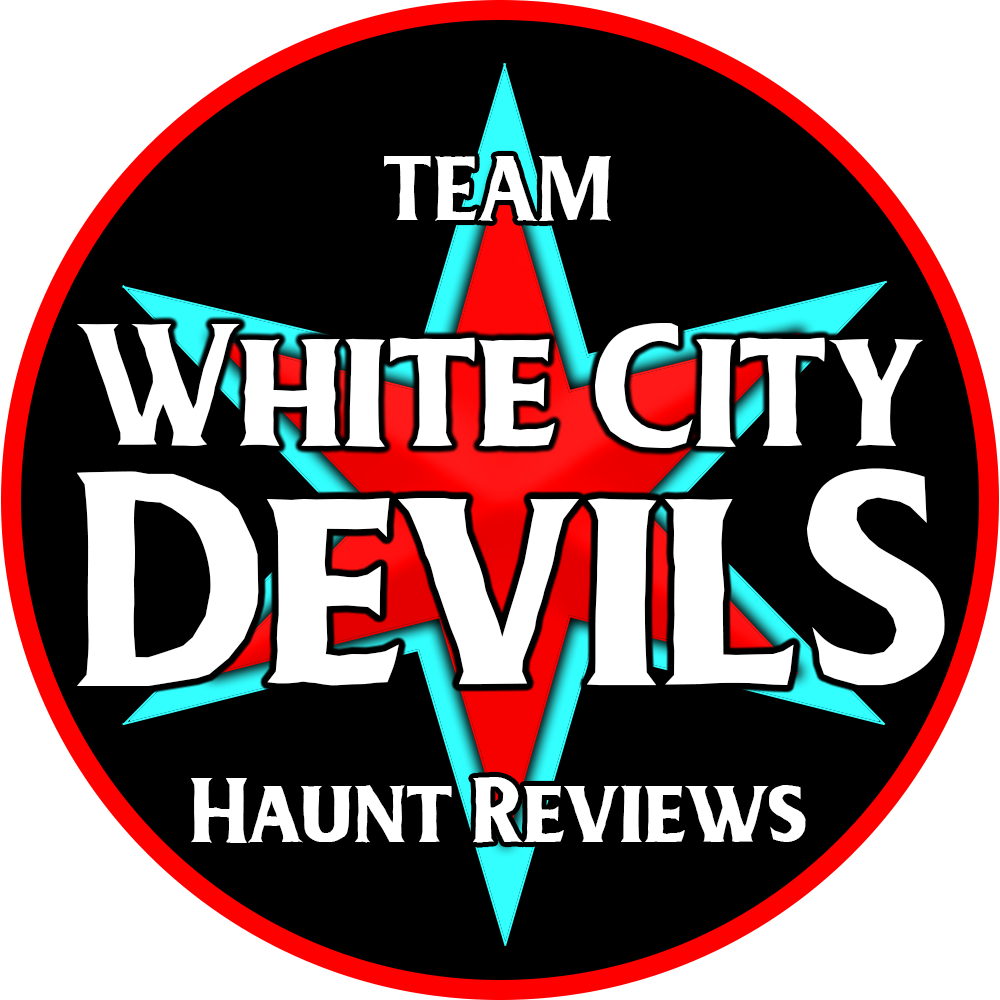 This attraction was reviewed on October 20, 2023 by Team White City Devils.
---
About Our Reviews and Rating System
---
Final Score: 9.35
Final Scores – By Category

Final Scores – By Attraction

Summary:
Last year's show at Massacre was a brilliant one. Massacre provided a heavy actor presence, over-the-top scenes, and many scares. Massacre took the top number for the Scare Factor category from all the haunts our team visited. This season, the team at this attraction added plenty of different scenes, managed to hide many effects, and added a whole new torture chamber experience we will get into! From the literal moment we crossed the queue into the haunt, we were jumping with fright!
---
Cast Score: 9.2
Cast Scores – By Question

Cast Scores – By Attraction

Cast Review:
The cast at Massacre work together to provide great scares. Inside the attraction, there are plenty of growlers, talkers, and stalkers covering all scenes. Actors worked well to bring their scenes to life and used good judgment to bring out the most scares and interactions.
One example here is the actor in the round clown mask. This actor doesn't provide any noise, and it works well in the sense of adding a creepy vibe to their performance. This a great example of less is more. Other portions with great acting include the nurse inside the hospital scene. They provided great dialogue in their scene with a raspy voice to bring their character to life. Similarly, the cries for help from victims in other scenes added depth to the scenes and made us want to help them in any way possible.
The cast at Massacre does a great job gauging the intensity needed for their respective scenes, which adds so much more to the overall experience.
---
Costuming Score: 9.33
Costuming Scores – By Question

Costuming Scores – By Attraction

Costuming Review:
The costume designs at Massacre are of high quality and make for some great characters. One of my all-time favorite costume designs happens to be here. The design is an all-white but dirty costume. Their character has a pointed hat and a lacey face hugger completed with rosary. This is completed with a dress to match and reads elegance, antique, and fear all in one. If you are familiar with the Post-mortem fairytale stylings of Mothmeister, the whole design feels inspired by their work. If you are not familiar with Mothmeister, look it up and enjoy the endless scrolling you will face, as all designs are breathtaking.
Other great designs are spread throughout the attraction. One mask that caught our attention inside was the Jack-in-the-Box evil clown mask. It looked like a dark-themed version of the old burger chain logo and took us by surprise as the actor was silent when in character.
The makeup application throughout the haunt was also applied professionally. The details added from the airbrush application allow all sorts of details, such as weary faces, and highlighted neon clown makeup, and also add depth to costuming with sprayed blood. There are plenty of details to look at if you aren't covering your eyes from fear.
---
Customer Service Score: 9.89
Customer Service Scores – By Question

Customer Service Scores – By Attraction

Customer Service Review:
Massacre has plenty of online presence through social media accounts and a full website where you can purchase tickets and find a plethora of information. On our way to the haunt, we were able to see the spotlights in the sky from 3 miles away and knew exactly where to go. Once on the scene, parking is available on both sides of the haunt. There is a big tent for outside coverage and some inside queue space as well. Some of the space was sacrificed for the Torture Chamber experience, which is a welcoming sacrifice.
There is a checkpoint before entering the building. Security with metal detectors check for no weapons and such. This is another welcoming feature, as guests can be the most unpredictable parts of haunts. There is also plenty of staff around that can answer any questions and direct guests accordingly.
---
Immersion Score: 9.2
Immersion Scores – By Question

Immersion Scores – By Attraction

Immersion Review:
The queue starts outside in a tented area with plenty of actors around. This will lead to inside the building, which also offers a photo op and plenty of giant props to take pictures in front of. Queue actors are generous enough to give guests temporary tattoos in unorthodox places. The night we visited, we didn't notice too many queue actors, but the new setup and addition to the torture chamber does take away a portion of the queue, so it makes sense in a way. After the haunt, we are led to a gift shop where you can pick up purchased pictures if purchased. There is also axe throwing and an optional escape room on sight, so there is plenty to do and hang out for.
There is no direct storyline for the haunt, but plenty of themed rooms exist. The rooms are obvious in what they are meant to be and make for some great scenes that feel very immersive between the details throughout, and the actors help add value to the scenes overall.
---
Special FX Score: 9.39
Special FX Scores – By Question

Special FX Scores – By Attraction

Special FX Review:
There are plenty of special effects throughout this attraction to speak of. For starters, the newly added torture chamber adds a wild beginning to a great experience. I do feel it's worth mentioning more of this in the Scare Factor category in more detail, but the room itself includes music to give the ambiance of an old 40s-like hospital, and it feels as though it is. The long-arched hallway combined with the already mentioned sound truly works well together to complete a scene.
Another great scene to mention would be the underworld scene. It starts with a giant goat that will block the path and can/will ram into guests. The room has high walls that extend near the ceiling and has details that are high, such as skulls and candle lighting. There is a giant demon that sits in the room and is nearly as tall as the room itself. This leads to another room with a neon red "SIN" sign that works as a line control. The room after this is a newly designed hallway that has a great actor effect. The walls here look like red glowing firewalls and replicate what could be described as hell. There is a moment of panic here. However, it is best left to be experienced. The three rooms complete a whole scene that works well and is super memorable.
Another great scene is the vampiric cemetery. The overall building here is beautiful and looks like a cemetery at night, complete with mausoleums, fog, and tombs. There are a few glass-viewing coffins throughout with visible vampires inside, and make great props throughout the scene.
These, of course, are just a few examples of plenty of great scenes and effects throughout, and we will continue to mention more in the next category.
---
Scare Factor Score: 9.36
Scare Factor Scores – By Question

Scare Factor Scores – By Attraction

Scare Factor Review:
This haunt overall has some very well-timed scares. What creates this accuracy so well is the fact that they have gotten rid of a vast majority of their step pads in favor of sensors. This makes for a less predictable scare as there are no visual indications to help process potential scares (and it's harder to avoid them). Combine this with well-timed actors, and it leads to some of the better scares we have had.
Spoiler Alert: The torture chamber experience was a good scare, given it was our first time in, and we had no idea what we were going to experience. We were seated in a room with about 8-10 seats on each side of the wall. The idea is there are simulated experimental happenings that we are victims of. We received a vaccine shot, were gassed, and rats entered the chamber as well as a drop. It makes for a great addition to Massacre.
Some details and tight spaces also play a great role in creating scares. There is a tight-cornered scene with hanging bodies inside burlap sacks. The room is hardly lit and tight to walk through, which helps create a sense of urgency to move on. The same can be said for the room with the robed figures just before the underworld room. There are complete figures above head level as well as wall-to-wall hooded figures throughout. It's difficult to tell who may be real or a prop because the giveaway is the stand underneath required to hold the prop in place. However, they give a platform for the actor to stand on as well, so they blend in the room that much more. Overall, there are plenty of different types of scares throughout the haunt, and it can be difficult to pinpoint when they are going to happen.
---
Entertainment & Value Score: 9.28
E&V Scores – By Question

E&V Scores – By Attraction

E&V Review:
Our walk-through time ran a total of 30 minutes, which is the longest amount of time we have had at Massacre. This of course includes the Torture Chamber experience. With a general admission price of $35, this brings our MPD value to .86. Given the new Torture Chamber and all of the great cast and scares, this is a great value at a must-see attraction.
Overall, this was a super entertaining experience with plenty of fantastic scenes that are staggering and beautiful. It's a wonder how Massacre continues to surprise with such a long-running show, yet they do!
---
View Full Score Sheet
---
Promo Images:
Click to Enlarge
---
Guest ReviewsGuest Average: 8.67 out of 10
Alicia Pequignot – 10/10 – October 15, 2022It was really terrifying I've never been to a haunted house before and I didn't really think I'd be …show more scared.
Sofia – 10/10 – February 12, 2022honestly it was a great experience, it was pretty long for a haunted house and the workers are funny …show more and nice and they are always in character. And i loved that we didnt have to wait outside. I will definitely be coming back again.
Jakob – 6/10 – October 15, 2022Was a great time love the costumes and attraction
Join ourspookyadventures!
We visit Halloween haunted attractions year-round! Follow us for haunted house walkthrough videos, behind the scenes footage, and more!