The Nightmare Chamber Haunted House – Full Review
The Nightmare Chamber Haunted House is a Haunted Attraction located in Medford, OR.
10 E 3rd Street, Medford, OR 97501View All Details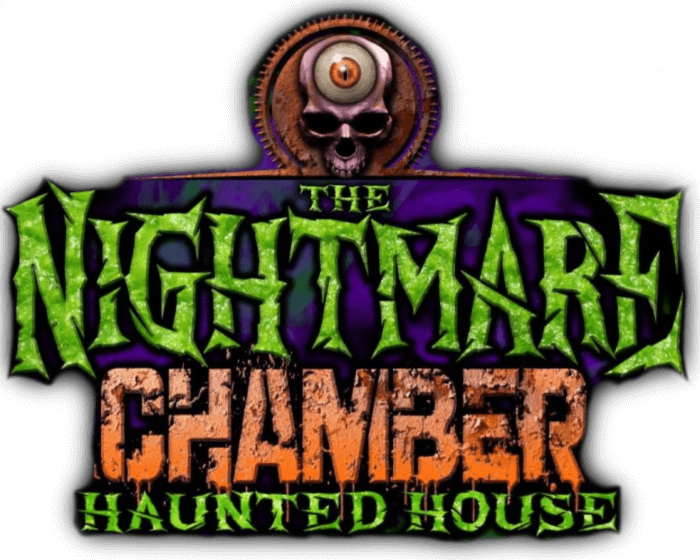 Features:

Free Parking, Restrooms/Porta Potties On-Site, You will NOT be touched, Original Characters, Covered Outdoor Waiting Line, All-Indoor Attraction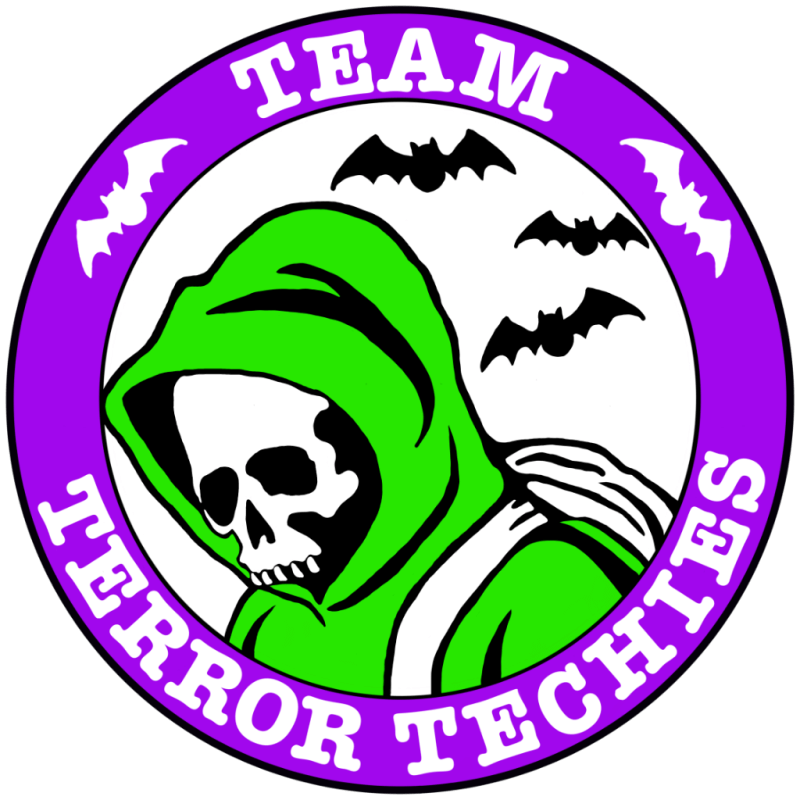 This attraction was reviewed on October 22, 2022 by Team Terror Techies.
---
About Our Reviews and Rating System
---
Final Score: 7.06
Final Scores – By Category

Final Scores – By Attraction

Summary:
In its fourteenth year, Nightmare Chamber brings screams to downtown Medford, OR. Nightmare Chamber planned to be closed for 2022, but after strong community support and an amazing 2021 season, the haunt was able to remain open. This season, Nightmare Chamber brings vampires crawling out of the shadows to charm, scare, and delight crowds.
Throughout the attraction, we were introduced to a wide variety of vampires. Each group that we encountered had its flair for what a vampire is, from high society to circus freaks. We took a wonderful tour through their dark and twisted world, filled with equal parts death and fear.
---
Cast Score: 7.5
Cast Scores – By Question

Cast Scores – By Attraction

Cast Review:
Shortly after we entered the Nightmare Chamber, we encountered our first vampire. He stood on a platform while filling us in about who he was and what dangers lay ahead. The lights suddenly cut out, and our vampire host was off the platform, standing uncomfortably close to one of our team members. The vampire continued when suddenly he stopped and identified one of our team members as a vampire hunter. Things then erupted into chaos and we rushed behind the door to escape.
Though all the characters were vampires, they were different kinds of vampires – dolls, clowns, demons, etc. Each one of these groups also brought a lot of variety to the type of characters they were. (We are not just saying there were doll vampires. There was a doll vampire slider and two doll vampires that played hide and seek and another who was very talkative and taunting us as we went through.)
Two of the actors, in the beginning, were trying to get our names. Everything was fine and clear until someone in our team gave in. Once the actors had our names, everything become more personal for the remainder of the show. Every actor knew our name and used it as a part of their bit as we went through. We weren't observing things happening around us. Things were happening to us.
Most of the actors that we encountered were interactive and fun. Except for the first vampire, we didn't have that long of an exchange before something else happened – an air cannon triggered, another actor drawing us into the next scene, or the actor would just disappear only to reappear soon after. One of our team members enjoyed the vampire priest who followed our group through the church shouting fire and brimstone as the scene evolved from a cold cathedral into some place more demonic and alive. The actor was persistent in getting his message across until a new creature emerged, at which point he disappeared.
---
Costuming Score: 8.15
Costuming Scores – By Question

Costuming Scores – By Attraction

Costuming Review:
The Nightmare Chamber used only makeup – no masks. The makeup was well put together, and a few of the characters wore prosthetics. One of our teammates stopped to take a second look at the makeup on a succubus character right after the church. The character had a horn prosthetic that was well blended with makeup and costume to look more like a prop than an actor. It worked excellently for the scare. We also picked out a lot of makeup details from the first vampire since he did get up close to us. There were a lot of details in his makeup design (colorization and veining) that could be overlooked if we were just passing by.
As we explained earlier, there were different groups of vampires, for lack of better terms. Each of these groups was dressed similarly and fit well into the scenes they were in. The dolls were in these cluttered scenes that looked like the attic of some Victorian home. Their costumes had layers of pastel bows and ruffles. The vampires in the church were priests, nuns, or demons. Again, every character's clothing matched the scene and was vastly different from the vampire groups that preceded.
---
Customer Service Score: 9.3
Customer Service Scores – By Question

Customer Service Scores – By Attraction

Customer Service Review:
We found it easy to locate Nightmare Chamber since it is co-located with Nightmares on the Rogue in downtown Medford, OR. Both haunts share the same street corner with only street parking available. Needless to say, parking was difficult to find close to the attraction. However, we found free street parking a couple of blocks away. Once we were on-premise, the signage was clear for us to get around.
All the staff we interacted with were easy to identify. Some of the staff stationed in the line were doing small things to keep those waiting engaged. We were fortunate to have some small talk with a puppet who was originally up from our corner of the Pacific Northwest. The website did have all the information that we were looking for: address, dates, and tickets. However, it was a bit busy while browsing for this information.
---
Immersion Score: 5
Immersion Scores – By Question

Immersion Scores – By Attraction

Immersion Review:
There wasn't much for us to get lost in the experience before we went in. Much of this is a limitation of the attraction being located right in the heart of Medford, OR. The queue line was a paved corner lot with popup shelters. There was music and an actor on stilts – making the most out of the space that they had.
Within the haunt, we did find ourselves lost within the attraction. There wasn't a story as much as there was a concept, vampires, that tied the scenes together. The natural aesthetic of the location with worn wood plank floors and exposed brick walls, and a high ceiling led us to believe that we were no longer where we were while we waited in line.
---
Special FX Score: 7.67
Special FX Scores – By Question

Special FX Scores – By Attraction

Special FX Review:
One thing that stood out to us about this haunt was that the scenes were wonderfully cluttered. It was like all the scenes always existed instead of being sparsely pulled together. A great example of this was in the attic/home scenes. The attic was filled with a long rack of hanging clothes with boxes filling the floor on either side of us. The boxes were stacked and had a variety of different items left out, not too dissimilar to a backstage costume room during a performance. The actors were able to move freely around the scene and set up their scare though, from our side, it looked near impossible to move without knocking something over.
There was a lot of animatronics used in this haunt. With that said, the animatronics complemented the actors and vice versa. The animatronics just made this haunt feel very busy in areas that set us up for some great actor scares.
---
Scare Factor Score: 6.75
Scare Factor Scores – By Question

Scare Factor Scores – By Attraction

Scare Factor Review:
It took us a while to shake the feeling that something was following us after we exited the haunt. Some actors got us to jump – some teammates more than others. The actors did an excellent job of spreading out and focusing on our entire group instead of just the same person throughout.
There were a few scares that caught us off guard but everything was well-timed. The customer groups were spread out enough that we never ran into another group. The actors and animatronics were set and ready right as we entered the room. Without spoiling much, the ending was a crescendo filled with sounds, movement, and us being chased out of the haunt. It was a solid ending to our visit.
---
Entertainment & Value Score: 5.42
E&V Scores – By Question

E&V Scores – By Attraction

E&V Review:
It took us 10 minutes to go through The Nightmare Chamber, and general admission tickets cost $18. The total minutes per dollar – boos per buck – is 0.56, which is lower than the national average of 1. However, considering other attractions that we visited this year, the ticket prices at The Nightmare Chamber are around the same price range as other attractions.
We found the main attraction entertaining, but there was little to add additional value apart from the attraction itself. We want to point out that The Nightmare Chamber is co-located with The Nightmares on the Rogue. The two attractions do sell combo ticket options to experience both haunts, which is a nice offering for those looking to make more of a night out.
---
View Full Score Sheet
---
---
Have you visited this attraction?
Join ourspookyadventures!
We visit Halloween haunted attractions year-round! Follow us for haunted house walkthrough videos, behind the scenes footage, and more!