The Old Joliet Haunted Prison – Full Review
The Old Joliet Haunted Prison is a Haunted Attraction located in Joliet, IL.
401 Woodruff Road, Joliet, IL 60432View All Details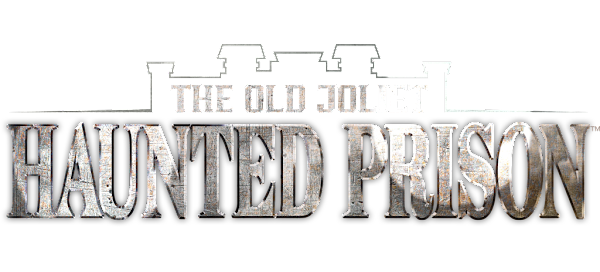 Features:

Free Parking, Restrooms/Porta Potties On-Site, Food/Concessions, Optional Games/Midway, Uncovered Outdoor Waiting Line, Indoor/Outdoor Attraction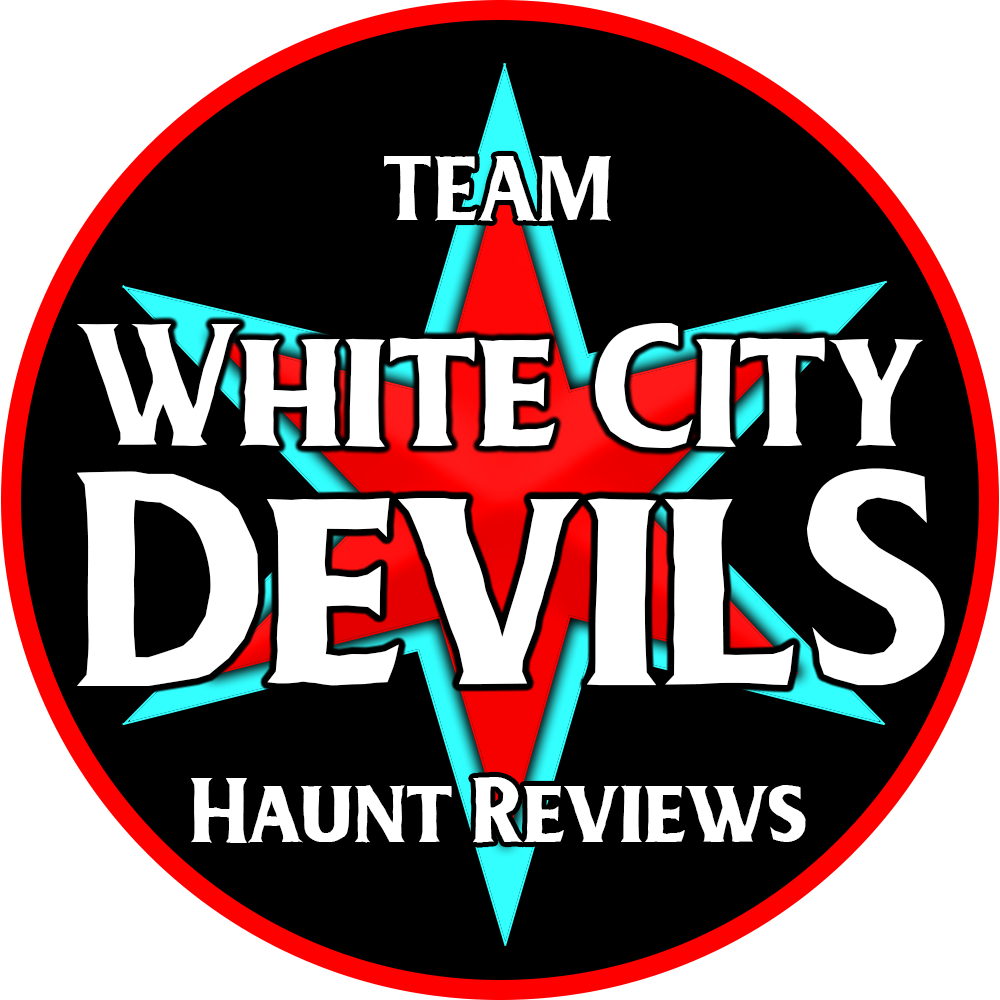 This attraction was reviewed on October 15, 2022 by Team White City Devils.
---
About Our Reviews and Rating System
---
Final Score: 8.89
Final Scores – By Category

Final Scores – By Attraction

Summary:
We had the pleasure of visiting the Old Joliet Haunted Prison (OJP) for our 2022 season. What makes this haunt special is that it takes place inside a legitimate old prison that held many prisoners during its operation. Some of the most notable are Richard Speck, a famous serial killer of the 60s in Illinois, and the infamous Pogo the Killer Clown, John Wayne Gacy. Being on the prison grounds made for an unusual feeling that lingered throughout our visit. It's sort of a feeling that no number of props or actors can bring and is just an odd ominous vibe that truly dawdled both inside and outside the prison.
The haunt as a whole is 3 different attractions for one ticket: Ghost Chamber, The Abominations, and Tormented. We will break down the rest of the review into 3 parts when needed.
---
Cast Score: 8.68
Cast Scores – By Question

Cast Scores – By Attraction

Cast Review:
Ghost Chamber:
The queue actors for Ghost Chamber were plentiful and kept the crowd busy and active. I believe the actors do have roaming privileges and can work for crowds from any of the attractions, however, we did see most either within Ghost Chamber or the midway. It is a good tone-setter being the first attraction and all. These actors were plenty interactive with patrons waiting in queue and made for some disgusted-looking guests (this is a good thing, of course, more on this in costuming!).
Inside Ghost Chamber, we had some fairly intense interactions with all sorts of patients from medical as well as prisoners alongside some ghostly apparitions. We were a bit limited on the variety of characters in the prison, which is good; we wouldn't want to see some kind of coven of witches here as it wouldn't make sense, so we are limited in a way due to the environment itself and not for a lack of trying. A majority of the entire cast seemed to be placed within this attraction as well. One of the more unsettling opportunities in Ghost Chamber is actors hiding within open prison cells. With the weird energy inside the prison walls, I wouldn't be able to imagine the level of dedication to be able to stand inside there for a long period.
The Abominations:
The actors here are a bit limited in quantity for the overall experience. What they lack in numbers, they surely make up for in interactions. The whole idea behind this attraction is a zombie laser tag shoot-out where we are armed with guns (unlimited ammo) and have the chance to play laser tag. It makes for fun interaction and the actors are great at hiding and using the environment to their advantage to make the game as challenging and entertaining as possible. The actors do come from multi-level floors depending on the area, and also react in hilarious manners when shot, sometimes even cowering in fear. The jump scares here are plentiful and make sense with what the objective is for this attraction.
Tormented:
For the 3rd attraction, we are again limited to a few actors throughout the event. The ones we did interact with provided plenty of scares in a labyrinth-like setting. They did make a great effort to provide scares and the group behind us was a great example of this. There was plenty of panic from this other group to the point of wanting to get ahead of us to be able to run out as quickly as possible. The cast took advantage of this situation and provided great scares to this group!
Overall, the cast we did see provided a good number of creative scares that fit scenes. It is fair to say there are some opportunities to provide a next-level experience, but for a second-year attraction, we were given a pretty good experience overall.
---
Costuming Score: 8.84
Costuming Scores – By Question

Costuming Scores – By Attraction

Costuming Review:
One of the many highlights of costuming throughout OJP would be the queue actors. one of the wildest examples of this happens to an actor who was wearing a straitjacket and profusely bleeding from the mouth. It was easy to tell guests were grossed out, which made for a pretty good scene. Another great stand-out would have to be Blockhead. This inmate's head looks like it is part of the prison walls. It is a very unique costume and fits in almost to the state of being a mascot, in my opinion.
Ghost Chamber:
The overall costume theme for Ghost Chamber is part prison attire and part hospital gear as well. Considering the attraction takes place in an actual prison, both seem appropriate due to the need for hospital staff on site for a prison. The makeup applied to the actors gave them the look of tormented beings in a great fashion. Costuming at this attraction is appropriate for the given scenes and overall vibe.
Abominations/ Tormented:
The actors in Abominations were dressed appropriately for their surrounding scenes. One of the better examples of this would be the "wild west" scene. The zombie actor here was dressed in cowboy gear making for a more complete feel of the scene. In Tormented, actors mostly had masks that were of great quality. There isn't a particular scene to be committed to for Tormented as it is mainly a maze, so we mostly came across typical characters one would see at a haunted house.
---
Customer Service Score: 9.47
Customer Service Scores – By Question

Customer Service Scores – By Attraction

Customer Service Review:
The OJP website has just about any information needed for the ticket purchase, on-site parking information, schedule, and information to know before arrival.
There is a metal detector checkpoint to assure all patrons' safety. The staff is available for any questions and eager to point folks in the correct direction. Overall, the staff provides a fun and safe attraction for all to enjoy throughout the season.
---
Immersion Score: 8.91
Immersion Scores – By Question

Immersion Scores – By Attraction

Immersion Review:
Immersion plays an important role in OJP. Considering the intimidating factor of the prison, we were left with a heavy feeling walking past the building, jail cells, and prison blocks. This does play into a sort of fantasy role of the "Ghost Chamber" storyline, where essentially there is a head doctor that is trying to steal souls from weary prisoners. With all sorts of open jail cells, inmates are roaming the prison floors during the experiments taking place to capture souls, possibly looking for others to take their place for the experiments.
The overall aspect of being inside certain areas of the building, including the outside, gives a strange feeling. The haunt tries to capitalize on this fact by producing well-placed props and scenes to fully immerse guests into the experience.
---
Special FX Score: 8.9
Special FX Scores – By Question

Special FX Scores – By Attraction

Special FX Review:
The Ghost Chamber will be a big focus under this category, as this is a majority of the haunt and is the focused attraction. With that said, we were treated to interesting effects that are worth mentioning. One of my favorite examples happened to be a wall of illusion that somehow uses an effect to show us what is on the other side for a split moment and reappears as a wall with a profound effect. It almost feels like a two-way mirror reveals to give an idea; however, it is cleverly built to replicate a wall with designs to not leave it blank looking. The use of illusions is something that is limited to our area and was a sight to see.
The props hidden throughout Ghost Chamber are all great and help produce the heavy atmosphere of the prison. When sticking a figure inside a cell, it creates a powerful effect given the history of the building. The sound throughout is good and provides a panicked feeling when going through Ghost Chamber.
When we walked through the laser tag portion, the objective use of laser tag guns was the highlight of the SFX portion of this attraction. The overall use of these guns is a fantastic SFX and is a pretty great highlight through the visit, as it is something that is currently not in our area. Tormented relies on mostly fog machines and lights, which come during the later part of this attraction. As mentioned, the true gem to speak on is going to be the Ghost Chamber when it comes to special effects.
---
Scare Factor Score: 8.83
Scare Factor Scores – By Question

Scare Factor Scores – By Attraction

Scare Factor Review:
Ghost Chamber:
This is the only attraction that takes place inside the prison walls, so, therefore, it is a major standout among the 3. As mentioned already, the heavy feeling of just being inside the prison is scary. When throwing the haunt into the equation, that feeling turns into much more of a 'trapped sense' with moments of no escape.
Actors tend to provide scares to everyone in the group and have no issue with picking apart a group for great interactions. The special effects also help provide plenty of scares and work alongside the actors to help produce them. This can be something as easy as misdirection or even an interesting illusion that helps give a certain type of scare. Overall, as expected, Ghost Chamber is the steal of the show.
Abominations/ Tormented:
The Abominations is meant to be a horror-like theme event that involves a more specific objective. We are referring to the laser tag portion and this results in actors popping out for scares, but then retreating to become difficult targets. Overall, this is meant to be more fun, happening over a classic haunt, so it does sacrifice some of the scares for a more event-like structure.
Within the maze of Tormented, we are a tad limited as this newer attraction is still coming together to become something great in the upcoming seasons. There is a chainsaw involved that did scare the group behind us (as mentioned before), so basing the Scare Factor on this interaction, it is safe to say most guests try to run away at full speed.
---
Entertainment & Value Score: 8.9
E&V Scores – By Question

E&V Scores – By Attraction

E&V Review:
Our walk-through time for all 3 attractions totaled just over the 25-minute mark. GA tickets seem to average a 29-dollar cost (GA changes price depending on what day of the season you may be looking to attend), giving us a Minute Per Dollar value of .86. This is a great price for admission for all attractions and of course access to the Commissary (the midway).
One of the cool experiences here is the fact that the tables used for concessions are the same ones used during the prison's active moments. There are also add-ons such as escape rooms and, of course, a great merch area.
The history behind the building is worth admission alone, but we received so much for the price, and we are seriously looking forward to the progress of this haunt in the upcoming years! Overall, we have to say it is well worth a visit for those curious to check out a wild attraction.
---
View Full Score Sheet
---
Pics We Took From Our Visit:
---
---
Guest ReviewsGuest Average: 3 out of 10
John Doe – 3/10 – October 14, 2021There are a lot of attractions in the Lockport area from Statesville to Hells Gate. They each offer …show more their own style of haunted attractions. Joliet haunted prison has yet to really capture its own style. From the beginning it offers the cool exterior of the prison itself. One can imagine the history that has gone on in the building. However the layout for customers to walk through seems to have a lack of outside actors to really keep the immersion. I counted 2 outside actors that were active and many more security that were in plain cloths. As for it being on Thursday I can imagine that staff might be a little low for this time of week. For going inside the attraction itself, it was a little confusing with wide open areas that had little actors or detail. Except of one thing…FOG! There was a ton of fog to help set the mood but I found myself walking inside the set of the movie The Mist. In all seriousness it was an aggressive level of fog that should be used to highlight the experience and have more actors or sets in its place. In the major areas of the attraction it was very condensed just like a prison cell block would be like. In that aspect the prison itself does excel. However navigation through the sets seemed to be very confusing. The cell block that serves as the main area of the haunt is divided up into 2 sections. Where once you walk in you are able to have a top down view of the room on both sides before going down a set of stairs into the facade itself. The props themselves are a mix between mechanical and house made. A lot of the technology seems really cool on first glance but after little bit seemed to be very clustering and tricks the senses in thinking, loud = scary. Overall the main experience was a nice walkthrough of a new haunt that has so much potential to grow and develop its own style. I look forward for The Old Joliet Prison being in of the great Lockport haunts that you got out of your way for. However as of now it's still got a little more work to do.
Join ourspookyadventures!
We visit Halloween haunted attractions year-round! Follow us for haunted house walkthrough videos, behind the scenes footage, and more!