The Salisbury Haunted Woods Barn and Trail – Full Review
The Salisbury Haunted Woods Barn and Trail is a Haunted Attraction located in Salisbury, NH.
19 Franklin Road, Salisbury, NH 03268View All Details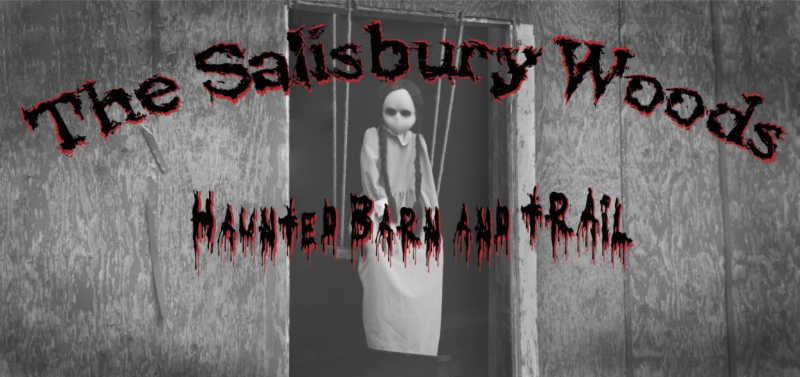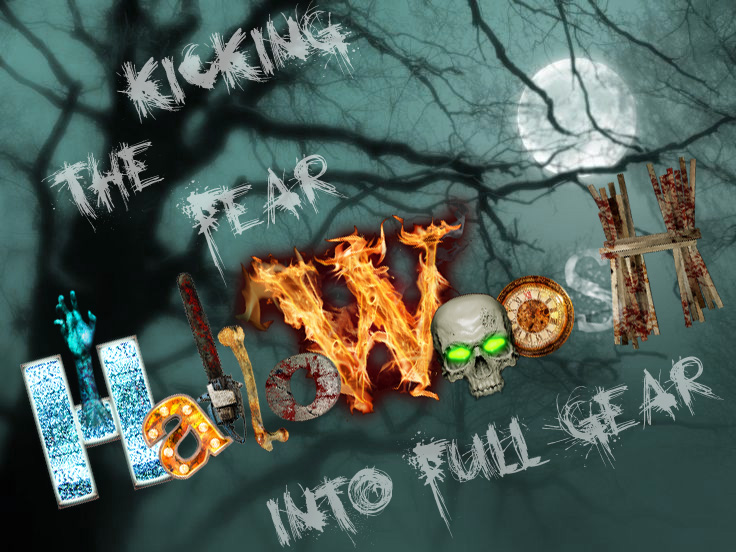 This attraction was reviewed on October 10, 2020 by Team Hallowoosh.
How Do We Get These Scores?

Final Score:

7.88
How Did We Get This Score?

Summary:
It had been a few years since I had discovered Salisbury Woods but I had never been able to dedicate a night of my season to visiting them. Now that I finally have I wish I could go back in time and tell myself to replan the whole schedule if I had to. This was an amazing experience and a true eye-opener for a haunted attraction enthusiast. After going through The Salisbury Woods and Haunted Barn I can now proudly say I have another annual destination added to my New England list of Great October evenings!
I have been touring all over New England and beyond ever since 2010 and every year it feels like there is less and less precious time to see as much as I possibly can. Let alone the haunted attractions I've already visited and needed to see again whether they changed their theme and scenes or they were just that good! As much as it breaks my heart, I had a lesser opinion of anywhere that was technically labeled a 'Home Haunt' and had to sweep it under the rug until an evening ever opened up. Well due to COVID here in 2020, a number of haunted attractions decided to keep the doors closed this season, and traveling far distances into the country didn't sound like the smartest idea for me. So my calendar had opened up for the possibility of seeing some of these home haunts. And I knew the first place I wanted to visit was definitely The Salisbury Woods!
Even now after I have visited a few home haunts in my area, to me the term 'home haunt' still has that unwritten and unofficial definition of 'someone's front lawn with maybe a little more decorations than their neighbors'. In some cases, I've seen more of a little tiny mini walkthrough into their backyard or around their house. And as much as it put a smile on my face to see kids and families enjoying them, I could never bring myself to dedicate a night to see them. Especially when most of them only operate on or around Halloween night!
The Salisbury Woods and Haunted Barn is a great haunted trail put on by Brett Walker. He likes to say it is a 'Small large haunt' or a 'Large small haunt' and when you visit you'll understand why. Every year he tries to keep it fresh by swapping some of the sets around and building new things so every year you can expect to see something different. Almost 100% of the proceeds go to supporting educational programs in the community, the Salisbury Elementary PTG (Parent Teach Group), MVMS (Merrimack Valley Middle School), PTO (Parent Teacher Organization), and the Merrimack Valley MUBO (Music Boosters). I can't really describe how cool it is to look at a Facebook page for an elementary school and see their support for a haunted attraction with zombies and chainsaws, and then see the zombies and chainsaws supporting that elementary school. It's a really special and magical thing to see such a small but great community coming together to support each other no matter how polar opposite they are, especially in this day and age.
---
Cast: 7.05
How Did We Get This Score?

First and foremost the cast of Salisbury Woods is completely all volunteers. I've been having some great luck in recent years with haunts that have an all-volunteer cast and crew. I can really feel that they love doing what they do and so much to the point that they are actually good at it! Salisbury Woods is no exception to that. The actors and actresses at this haunt are awesome! They informed me that due to the pandemic they had to cut their numbers down quite a bit. Usually, they have around 70 actors and actresses working the haunt, however this year they could only have 40. To a newcomer, I would have never noticed any dead spots because this awesome cast must have been doing twice the work to make this haunt pop!
The first actors I noticed were a few ghouls hanging out in the cemetery waiting line. Technically, they were queue line entertainment but really they were just bringing the cemetery to life with the way they danced and moved all over it. The setting was eerie and spooky enough as it was but when a girl in a black dress she might have worn to her own funeral starts slowly dancing around the gravestones it's impossible to not feel the cemetery's energy.
One actress had me going good when I walked into her kitchen. I see a girl slaving away around a stove and sink with bits of human flesh all over the place. She turned to me and screamed, 'Honey, dinner is here!' referring to me! 'I didn't think we were having fresh meat, I was already thawing out the old stuff' referring to all the chopped pieces of dead rotting flesh around the kitchen. It was such a great line and still very early into the walkthrough so my expectations were set high for more like her. She even followed me into the next room where her grandmother was somehow floating above her bed. She screamed for help and needed me to call for someone. Awesome acting for two scenes!
Maybe somewhere in the middle of the trail I came around a corner and marveled at one of their bigger sets I was not expecting to see. I was well enough distracted and in a prime state for a good pop-out scare although a simple jump scare wouldn't be so impressive to me at this point. Sorta low hanging fruit in the scare business. To my surprise, I didn't get any simple scare. An actor came frolicking from around the set marveling at the structure that I was too admiring. 'Isn't it wonderful!? Isn't it splendid!?' He shouted with glee in almost an old English accent to match the setting. 'You must go inside! You've gotta go see it for yourself it's beautiful!' frolicking like a madman around me and sort of guiding me into the large structure. It wasn't a pop-out scare or even one that was threatening in any way. More of a psychological scare as a glimpse into what I could become if I entered this structure or marveled at it for too long like this man obviously had done. In any case, it was still a pleasant surprise and enjoyable to have a mix of different types of actors.
And I couldn't not mention the star of the show, Scrappy! The owner and operator himself, Brett, likes to get out there in the crowd and throw some zingers to pass the time. Dressed up like a stand-up comedian clown he hit us with 'Hey! What's the difference between a pile of dead bodies and a pile of sand? ' you can't move a pile of sand with a pitchfork!' Everyone laughs or groans but not as much as him with his loud crazy yelling laughs. And he would wrap up the jokes with 'True story, true story' which made the jokes even more brilliant. 'What's the difference between 10 ten babies and a Porsche? ' I don't have a Porsche in my garage!' he screams and laughs while most of the guests in the line admit that one gave them chills 'True story, true story'. It also happened to be opening night and his Birthday! So the next time someone asks you what you want to do for your birthday just know that your answer will never be as cool as 'I want to open a haunted trail and entertain people and raise money for kids in school ' True story, true story.'
---
Costuming: 7.18
How Did We Get This Score?

The first costumes I noticed during my visit were the graveyard girls in their very fitting pieces. I couldn't get the best look at them but I don't think I was supposed to. Their dresses were close to authentic time period pieces like something you might see girls from the 1800's wear for a family portrait. Most of the time I could only see the creepy silhouette of their costumes and it was exactly what I should have been seeing. Whether they were trying to be ghosts or just some creepy girls in the cemetery their costumes worked better with a bit of mystery behind them.
As far as the rest of the costumes I saw at The Salisbury Haunted Woods, I was pleased to see that all the actors I encountered were wearing full attire. No skimping anywhere for pants or shoes or anything, head to toe they were wearing exactly what their characters would wear in real life.
Of course, they were all wearing face masks due to COVID as well. There weren't as many different creative types of masks for haunters that I've seen in other haunts but a few of them were. For the most part, they were all black masks and the majority of the characters were of human nature. Clowns and zombies, children, crazy people, etc. There were not many monsters and skeletons so the fun monster and skull masks wouldn't have made much sense anyway. A zombie mask would have worked but the few zombies they had looked great with their full head masks.
Well, I hate to admit it but I have to. What is arguably known in the scare business as the easiest jump scare ever can still get a guy like me. An actor dressed in what is known in the hunting business as a ghillie suit, but more fun to call them a 'Bush Guy', was able to get a jump out of me. And so it seems that the trail loops back around to where we enter and this character was still very close to the entrance. So he got me TWICE!
---
Customer Service: 8.26
How Did We Get This Score?

Again, more surprises came my way. Home haunt has also unofficially meant parking on the side of the road if they even allow it. Nope! Directly across the street is a small country store with a dirt parking lot that can maybe fit about twenty cars. The store lets people park there and more often than not those people will go inside and grab a drink or a quick bite to eat. Salisbury Woods hires an officer to help people cross the road safely as well as to be official law enforcement on site.
This is the first year they are experimenting with timed ticketing for everyone and they find it preferable. It has made the case of spacing everyone out equally and giving everyone a better show much more doable. They have had to limit the number of tickets sold each night this year but it has opened their eyes to a better way of managing the amount of people going through. I was very impressed when I went through to find that I couldn't notice or hear the group that went in before and after me. I really did feel like I was alone in the woods with all of these crazy lunatics.
Before entering the property there were two very nice ladies that were in charge of all the COVID related stuff. They took everyone's temperature with a contactless thermometer. They asked everyone if we were experiencing any of the preliminary symptoms. They told us what the rules were for social distancing within the attraction but made sure to still do it with a smile on their face even though I couldn't see it.
---
Atmosphere: 8.38
How Did We Get This Score?

They have made it almost impossible to miss this place when driving by. An awesome display of a small Viking ship with skeleton Vikings climbing all over it is what sets the tone for this attraction. A big banner across the bottom reading 'Salisbury Woods' and a red light effect that illuminates the entire display with a strange wave motion, almost as if the boat is traveling through a river of blood and lava. Guests can take all the photos they want with this majestic display that was all hand made by Brett himself.
They tell me that this year is very different from previous years because they had to figure out how to keep everyone as distant as possible. Usually, the waiting line accumulates around the display in front. But this year they decided to extend the line way into the yard and make it more of a fun and entertaining scenic wait! This cemetery named Lost Souls is brand new for 2020. Fortunately, Salisbury Woods was able to acquire a large amount of haunt decor from another New Hampshire home haunt that closed shop in 2019. The Portsmouth Halloween Haunted Barn was a yearly traditional visit for many New Englanders for thirty years! But all of their stuff needed to find a new home. And luckily these now historic pieces have found a great location still in New Hampshire at Salisbury haunted woods. Much of the cemetery is made up of the great items from the Halloween Barn. It has made a great way to kick off the evening with an awesome cemetery display that everyone gets to walk through. All the headstones and coffins and a large display of jack-o-lanterns are just some of the fun Halloween things you'll see while waiting for your own demise!
Probably the most fun item he has on the property is the life-size tomb with his last name written above 'Walker'. It's fun to see some of these artists coming up with their own sort of signature.
---
Special Effects:

8.39
How Did We Get This Score?

The owner was very fortunate and happy this year that they were able to acquire many of the pneumatic props from the Halloween Barn from Portsmouth. While it became apparent that not as many actors and actresses could attend this year, plenty of the new props could be in their place. Many of Brett's old props had rooms and areas of their own to marvel over. Anywhere actors couldn't be there was something always there to see and listen to.
I want to say I heard about Salisbury Haunted Woods a few years ago. The moment I found out it was a home haunt I quickly brushed it aside assuming it was simply a yard display. Maybe a year later, I had seen a short video posted online. It was a project someone was working on for their Halloween display, a big dragon head with a moving mouth and glowing eyes, I thought I even saw some fog coming out of it. That's when I realized some of these home haunters put in a lot of really cool work to make these things special. And soon enough, I also realized that this dragon head was from the place I brushed aside a year ago. And then it had always stuck with me that if I was to ever go see a home haunt I would like to see Salisbury Woods. All these years later and I finally got my chance to see this dragon head in all its glory. The video made it seem like the head itself was no bigger than a large beach ball. But I'm telling you this thing was at least eight feet long and maybe five feet high. Not to mention it's already a good five feet in the air lurking over me. I couldn't help myself but scream 'Wow!' when I walked by.
That wasn't the only thing that made me scream 'Wow' that night. They have the biggest giant spider I have ever seen! Everyone that enters will end up walking underneath this thing, I could have been eight feet tall and still walked under this monster with no problem! And big lurking jack-o-lantern scarecrows on either side of the path guided the way at times. A tall scary haunted house set houses Dracula and his shaking coffin. I also walked under a ten foot wide alien spacecraft. You know what? Let's just say I was looking up a lot more than I thought I was going to.
There was even a witch-burning scene that came in the form of an actual wax figure style museum piece. That's really the best way I can describe it. Somewhere in the trail there is an actual room that was carved out of a witch museum and put right in the forest. It was an old puritain courthouse where a judge was sentencing a woman to death by burning. They even had the audio drama playing 'it is without question that I find you guilty of committing witchcraft' and the woman sobbing. Very close to this set was a great prop of a witch burning. Or so it seemed until I got a little closer!
With all the spectacles going on in this incredible attraction there was plenty to look at. But I have to say that one of the most impressive effects at this haunt was definitely the sound design! It's easy to not think about, especially in the moment surrounded by too many visuals. It was hard for me to ignore how real it sounded at times. One section I'll just call the 'Rat Tunnel' was nothing more than a strobe line in a pallet hallway accompanied by some terrifyingly too real rat squeaks and squeals. It really did feel like individual rats were all over the place. Not just the sound of a cluster of rats coming from one place. It really gave me chills. Same thing as in the 'spider tunnel' surrounded by spider webs but nothing else except the sound of something sucking and feeding on something. It didn't just come from one little speaker somewhere, it was all around me always! That really freaked me out. Sound design gets overlooked far too often by everyone. But I can say they did a fantastic job that would make most other places jealous.
---
Theme:

7.46
How Did We Get This Score?

Much like many other haunted attractions, Salisbury Haunted woods doesn't follow any particular storyline throughout the whole walkthrough. In certain scenarios, I would have half a mind to be a little let down by this but Salisbury Haunted Woods covered their tracks with one tiny effect.
I started the haunt by walking into a giant funhouse evil clown head. Immediately inside that clown's head was a dark room with one vortex green laser. A tunnel of magical mist that has always symbolized some form of transportation into an unknown world! And therefore, according to me, this attraction isn't just a bunch of random horrible and evil places all mix mashed into one. Either way, they did manage to stick with the theme of each set for a good few minutes. Rather than have a witch house on the right and a butcher scene on the right. I did go Into the world of a Candy Witch and saw all the children she captured and lured in with her gingerbread house. I did see a giant skull molded castle with a man-eating dragon inside and a large torture dungeon. I also got lost in a world of stuffed animals pinned to the walls by some evil little girls I just barely found my way out!
---
Scare Factor:

7.49
How Did We Get This Score?

I've been very fortunate this year to find that many haunted attractions are implementing the use of different types of scares throughout their attraction. It seemed to me that this concept has always been applied at Salisbury Woods. Everything from jump out scares, great dialogue, excellent sets, working animatronics, and beautiful sound design was found at this incredible home haunt.
---
Entertainment & Value:

8.86
How Did We Get This Score?

I could say the attraction started the moment they allowed me into the cemetery. Seeing as how there were actors and sets and effects and even a comedian! But I suppose I'll have to start the official attraction at the moment I walked into the giant clown head. The walkthrough took me about seventeen minutes, but I sure did want to stop and look around for a bit. The price of a ticket was only $10. This gives Salisbury Haunted Woods a Minutes Per Dollar Value of 1.7. Which means I received about a minute and forty seconds for every dollar I spent. For a home haunt with dedicated and passionate volunteers, that is an amazing price.
I look forward to making this an annual tradition for me, and I think you should as well! True story, true story.
---
How Did We Get These Scores

---
Guest ReviewsGuest Average: 9.25 out of 10
Taz – 10/10 – October 10, 2020This puts most of the big Corporation haunted houses to Shame I have never been so blown away by a …show more home haunt I can not wait to return.
Spooky Kisses – 8.5/10 – December 18, 2021https://www.youtube.com/watch?v=GzYQTGgeJ_s&t=98s this terrifying New England Haunted …show more attraction located in Salisbury NH. it was way longer and scarier then I thought it would be. One of the things that make it scary is the voices and sounds over the speakers that was really freaking me out. most of the actors are very young but still scary. it was nicely done the girl in the jail scene that yells cavity search is a ROCK star! love her – see my youtube video on it with the link and I think you will want to go there.