The Scream Chamber – Full Review
The Scream Chamber is a Haunted Attraction located in Athens, TN.
1163 Highway 11 North, Athens, TN 37303View All Details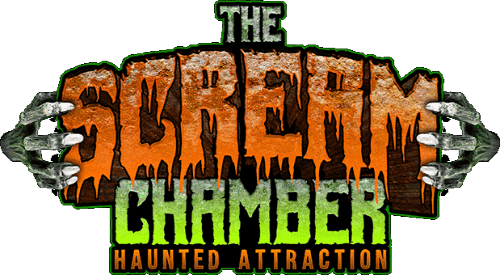 Features:

Free Parking, Restrooms/Porta Potties On-Site, Handicap Accessible, Food/Concessions, Gift Shop/Souvenirs, You may be touched, Movie Characters, Original Characters, Uncovered Outdoor Waiting Line, Covered Outdoor Waiting Line, All-Indoor Attraction

Most Recent Video from The Scare Factor:
(Scroll for Scores and Written Review)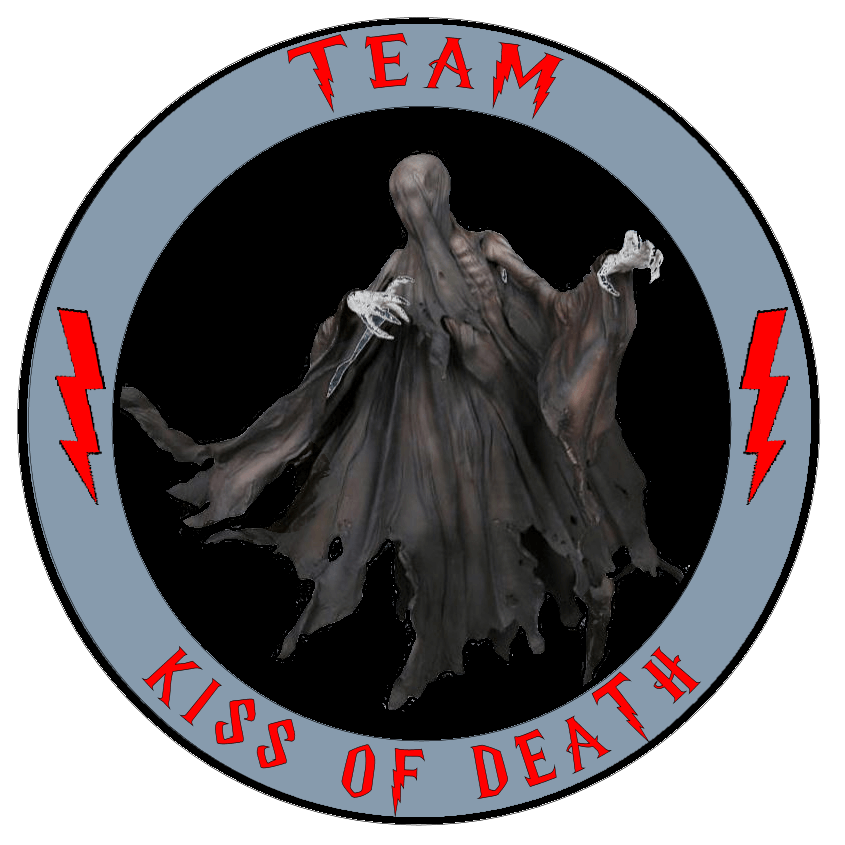 This attraction was reviewed on October 8, 2022 by Team Kiss of Death.
---
About Our Reviews and Rating System
---
Final Score: 9.48
Final Scores – By Category

Final Scores – By Attraction

Summary:
The Scream Chamber made some amazing upgrades this year! They completely gutted the Cleage Mansion and created their own path, which lengthened the house by 5 minutes. Many scenes were different, and they incorporated many new types of scares. Once again, my team was highly impressed with everything this attraction did.
Samuel Cleage has haunted the Cleage Mansion for the past 200 years. In 1826, as the mansion was built, over 600 employees mysteriously disappeared. As people bravely explore the mansion, the spirits of the deceased employees are becoming angry. They are coming back as hostile spirits and attempting to remove these daring people… permanently!
Can you survive the Cleage Mansion and the evil that lurks within?
---
Cast Score: 9.68
Cast Scores – By Question

Cast Scores – By Attraction

Cast Review:
The Scream Chamber is brimming with actors and actresses. Every new space we were in had anywhere from 2-6 actors…maybe more, we just didn't see them since there was so much going on! Every actor played their part very well. They all seemed to enjoy the character they were playing and portrayed their specific roles with accurate representations. A special shout-out goes to the possessed girl, she truly disgusted us with her act!
Each scare actor had their own dialogue that prompted a different response from us. They would ask us questions, attempt to force us in uncomfortable positions, block our paths with either themselves or a prop, and a few even tried to feed us unknown "foods".
The behavior of each scare actor was unique to their respective scenes. Since the haunt didn't have one particular theme, it was more manageable for them to pull off various behaviors. Each scene has unique characters and each character has different behaviors. Various actors would just lurk and follow, some would jump out, act crazy, a few would stare us down, and some would try to get us to join the show.
---
Costuming Score: 9.25
Costuming Scores – By Question

Costuming Scores – By Attraction

Costuming Review:
The costumes were very well thought out. Every single one had the necessary details needed to create a complete and creepy look. We truly believed we became face-to-face with a crazy bellhop, an evil nun, victims of torture, a possessed girl, a vicious doctor, and many others!
Each and every actor intricately used makeup and masks. The designs with some of the makeup and prosthetics were incredible and realistic. We only noticed 1 or 2 actors with very little exposed skin that didn't quite fit the character but overall, very well done! The masks fit the actors perfectly; nothing seemed out of place.
Most every actor corresponded to their respective scenes well. Since this attraction has many scenes and themes, it was important to ensure they all fit correctly. The Scream Chamber nailed it!
The queue actors were very creepy. I especially liked Nurse Needles because she stayed in character regardless of what was going on around her. She even had on special contacts to make it seem like she was dead. The Scream Chamber even had an actor on stilts and it's always intimidating to see that!
---
Customer Service Score: 10
Customer Service Scores – By Question

Customer Service Scores – By Attraction

Customer Service Review:
Everything was incredibly easy to locate. You could be a mile away and still see the lights and feel the excitement by just driving towards the haunt. They have many parking attendants to help direct where to park, there's someone to greet each and every vehicle driving in to give basic instructions before entering. Keep in mind, parking spaces are limited so if you can carpool, please be sure to do so!
Nothing could be safer than The Scream Chamber this year. The parking lot was graveled and well-lit, there were security guards at the entrance, and you had to go through metal detectors, and police officers roamed everywhere.
The southern hospitality was truly spectacular at this attraction. Every staff member seemed to love being there and was ready to help anyone who needed it. Each staff member was wearing "The Scream Chamber" apparel or "Staff" shirts, so it was easy to tell who the staff members were and who the visitors were.
The Scream Chamber has an awesome website. It is easy to navigate and find all information before arriving. You have the option to purchase tickets before going, read up on the legend of the Cleage Mansion, and visit their FAQ page for any other pertinent information.
---
Immersion Score: 8.88
Immersion Scores – By Question

Immersion Scores – By Attraction

Immersion Review:
The pre-haunt areas gave us a creepy, exciting haunted vibe. The lighting and decorations were all fitting of a haunted location. They had bonfires, many photo ops, a gift shop, and the option to purchase food and beverage. Let's not forget about the scare actors roaming around giving the visitors some pre-haunt scares.
Every scene in this haunt had incredible detail and was well-thought-out. They made us believe we were truly in a very good horror movie. They even reenacted some of the scenes from horror movies and it felt authentic. The only thing that would have made this even better were the transitions between scenes. Because they used so many different topics, it was difficult to build a really good transition zone, but they seemed to pull it off.
The attraction ended with a chainsaw chase and something a little different than what we are used to. The only thing that would have made the flow after the haunt better was to end in a gift shop or even in the pre-haunt area. It ended close to the parking lot with the option to stay longer but most people would leave immediately afterwards.
---
Special FX Score: 9.4
Special FX Scores – By Question

Special FX Scores – By Attraction

Special FX Review:
They seemed to play an ambient soundtrack throughout the whole haunt. It really seemed to fit, especially in the quiet zones, to build the tension for what was coming. I wish some different sounds were playing in certain areas, like the clown area could have played creepy carnival music.
From the sinister church to the bloody kitchen and the ominous cornfield, each display was skillfully created. Every detail was put in place in an extraordinary way. We felt like we were genuinely inside a haunted hotel, a dank boiler room, a creepy carnival, or many others.
The props were strategically placed in locations that surprised us. We would go into one area and the actor would be distracting us with their dialogue or their actions, when suddenly, an animatronic would activate in another direction to take us by surprise.
The Scream Chamber really surprised us with their use of special effects. They incorporated fog and lasers to look like a swamp, a moving elevator, creative lighting to build suspension, the use of water to look like toxic waste, and at one point sparks were flying!
---
Scare Factor Score: 9.55
Scare Factor Scores – By Question

Scare Factor Scores – By Attraction

Scare Factor Review:
My team was effectively scared, disgusted, and surprised by the time we exited The Scream Chamber. We have never experienced a genuinely terrifying haunted house until now. Because they had so many different aspects of terror within the space, there is a good possibility you will be petrified by the end. Some of you may not even make it to the end!
My team decided to have one of us try the touch pass and the other person without to see how the experience would differ. I will say that the touch pass makes the experience MUCH more terrifying, however, even without it, you will still be effectively frightened. The actors made sure to scare us both equally with their perfect timing.
There was hardly any predictability within the scares. Most of the time, they were building up the suspense for what was to come, or they would come out of darkened corners and surprise us. Many distractions would turn our attention in one location and scare us in another direction.
The Scream Chamber provided a wide variety of scares. They would use distractions, jump scares, and hide-and-seek; at one point, we saw Freddy Krueger from a distance but then he disappeared only to reappear suddenly. There were many camouflaged actors-a ghillie monster and others that would be wearing something with the same color and design as the scenes around them. They used different phobias-clowns and tight, dark spaces, blood and gore, victimization, and many others.
Spoiler: A person with a chainsaw was utilized for the ending but with a little twist. The floor was squishy so that threw us off quite a bit but we departed into a black light room with some clowns ready to tell us some jokes and make fun of us for being so scared. They definitely ended on a high note!
---
Entertainment & Value Score: 9.38
E&V Scores – By Question

E&V Scores – By Attraction

E&V Review:
We were highly entertained by the main attraction! Once again, The Scream Chamber put on an amazing show, and we applaud them for all their hard work. They didn't add any square footage to the haunt this year, but they gutted the main house and it helped make the haunt longer.
There were only a few things to do while waiting for your turn to get in line. They provided bonfires, multiple photo ops, and the scare actors were roaming around scaring everyone. We always enjoy how The Scream Chamber arranges the queue line. Instead of having to wait in line the whole time you are there, you are given a number and you get in line once they call your number.
The ticket price is appropriate for the amazing show they put on. We were in the haunt for a total of 20 minutes and the price of general admission is $25 which brings the minutes per dollar rating to 0.8. You also have the option to purchase a fast pass or the touch pass, which I highly recommend!
---
View Full Score Sheet
---
Pics We Took From Our Visit:
---
---
Guest ReviewsGuest Average: 9.88 out of 10
Melanie Eubanks – 10/10 – October 16, 2022This is a must see haunt! The best I've ever been to and trust me I've been to many because my …show more husband loves them. Best Costumes! Awesome special effects! Great acting! Just all around amazing! Great job!!!
Elijah Gamble – 10/10 – October 16, 2021This had me have goosebumps before I went in and the actors kept screaming my name and I was …show more terrified but then I felt better and started laughing and my friends were like "what are you doing?" And I was having fun and GO HERE YOU WONT REGRET IT! Btw Make sure if your younger than 12 don't buy the touch pass or you will get super scared and they won't let you in but I am not scared even though I'm 11 just have fun at The SCREAM CHAMBER! hAHAHAHA lol
DEBBIE HIGGINS – 10/10 – October 25, 2019WOW!!!!! You must go here! It was awesome. The scares start before you enter the house. So worth the …show more drive. I would go again and again.
---
Past Awards
---
2022 Awards
Scariest Haunt (Given by: The Scare Factor)
Highest Rated Haunt in TN (Given by: The Scare Factor)
Scariest Haunt in TN (Given by: The Scare Factor)
---
---
Past Awards
---
2022 Awards
Scariest Haunt (Given by: The Scare Factor)
Highest Rated Haunt in TN (Given by: The Scare Factor)
Scariest Haunt in TN (Given by: The Scare Factor)
---