The Scream Chamber – Full Review
The Scream Chamber is a Haunted Attraction located in Athens, TN.
1163 Highway 11 North, Athens, TN 37303View All Details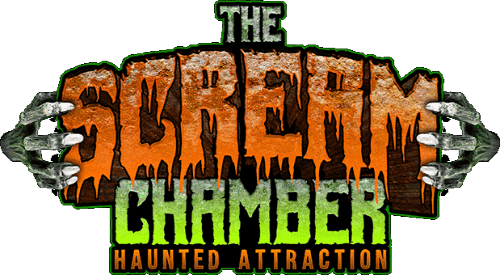 Features:

Free Parking, Restrooms/Porta Potties On-Site, Handicap Accessible, Food/Concessions, Gift Shop/Souvenirs, You may be touched, Movie Characters, Original Characters, Uncovered Outdoor Waiting Line, Covered Outdoor Waiting Line, All-Indoor Attraction

Most Recent Video from The Scare Factor:
(Scroll for Scores and Written Review)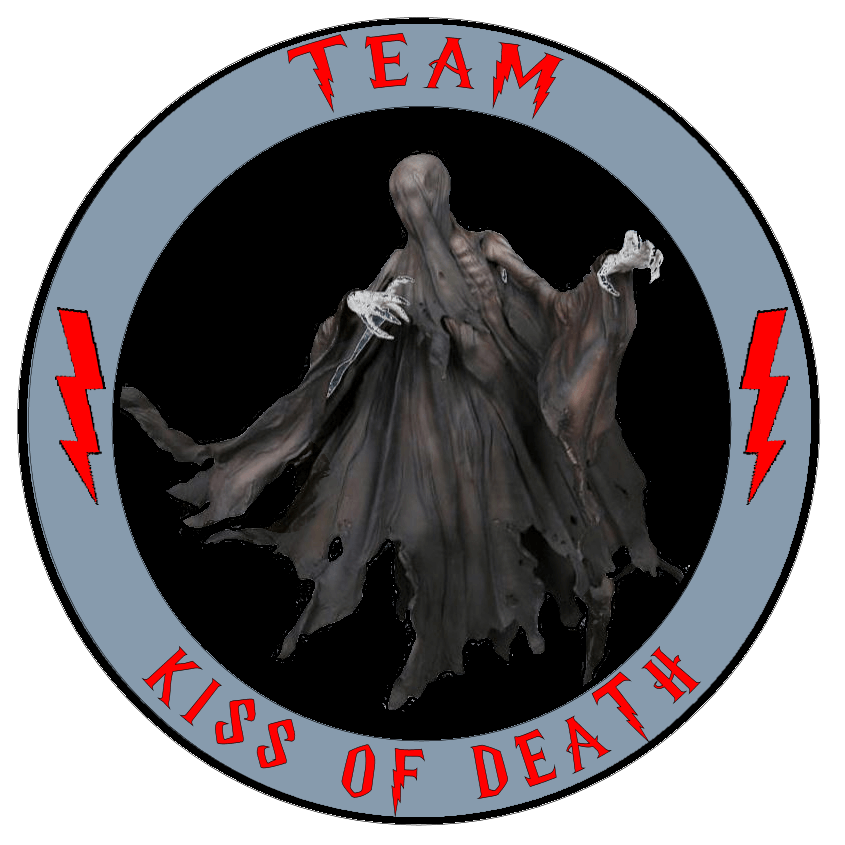 This attraction was reviewed on October 6, 2023 by Team Kiss of Death.
---
About Our Reviews and Rating System
---
Final Score: 9.48
Final Scores – By Category

Final Scores – By Attraction

Summary:
The Scream Chamber is back to once again be worthy of their name. You are sure to scream many times throughout this haunt. They have changed many things so if you've been here before, this will be a whole new experience.
It's easy enough to locate with all the lights and haunt vibes surrounding this place. There are parking flaggers and signs for the ticket booth and entrance to the haunt once you get past security. You may either purchase your tickets online or at the booth once you arrive. You have a couple of different options for ticket purchases: you may either get general admission or a fast pass option. They also have an optional touch pass upgrade, which I highly recommend for a truly terrifying experience.
The Scream Chamber has always put on an amazing show in the past, and this year was even better! Be sure to check them out if you're located in East Tennessee, or even if you aren't, it's worth the drive!
---
Cast Score: 9.6
Cast Scores – By Question

Cast Scores – By Attraction

Cast Review:
There are so many amazing cast members at the Scream Chamber, that it's difficult to pick a favorite. Actors were around every corner and in between. There were no dead spaces in here. I only got one break from the actors surrounding me; it was a breath of fresh air.
I decided to go in alone, and I was constantly surrounded by new and scary faces. They played their parts so well at times, I really thought they were going to hurt me. They only ever grabbed me, roughly, I may add, but it added to the experience in a positively frightening manner.
Each actor poured their hearts into their roles. They each had their own creative dialogue or physical interaction with the scene they were in. I never knew what was coming next! One minute, I was being thrown on a bed and hovered over, and the next, I was being tossed in a dentist's chair and threatened with pulling my teeth!
---
Costuming Score: 9.18
Costuming Scores – By Question

Costuming Scores – By Attraction

Costuming Review:
Each cast member had their own distinctive costume that differed from the rest. It was easy to see that a lot of time was put into each one. Some of my favorites were the deranged chef, the nun, the pale girl/ghost, the dentist, and the Raggedy Ann Doll.
The masks and makeup were much the same as the costumes in that they were very detailed and creative. I saw some really unique looks, such as the pale girl/ghost, which had white contacts and a white dead face. It really looked like she came back as a ghost to terrorize the people who dare to enter The Scream Chamber.
Many of the costumes fit the scenes they were in very well. I witnessed a crazy welder in a metal room, an evil nun in a church, a Ghillie monster in a swamp, Samara coming out of a well, and MANY others! Much of the transition zones were filled with dark spaces where actors in dark costumes would be lurking.
The queue actors' costumes and masks were really cool! As always, they have Nurse Needles, who's ready to give you your shots, especially if you don't want them. And this year, they have the pigman who likes to pop up behind you and make pig noises and the devil creature who likes to use his tool to make loud popping noises unexpectedly.
---
Customer Service Score: 10
Customer Service Scores – By Question

Customer Service Scores – By Attraction

Customer Service Review:
The Scream Chamber is extremely easy to locate. I just put the address into my GPS, and it takes me right to it. The entrance seems to have enough lighting so you know where to turn. Immediately upon turning in, there are parking flaggers waiting to show you where to park. The attraction is surrounded by a fence, so it is obvious where the entrance is. Once you go through security, you have no choice but to walk right past the ticket booth, and then the entrance to the haunt is immediately after that.
I have yet to come across someone unfriendly at the Scream Chamber. Every time I arrive, everyone I encounter is always willing and happy to have a conversation with me. I like to throw questions their way just to see if they know the answer, and they always do. The ones I spoke with this year have been working at this attraction for the past 2 or 3 years.
Everything seemed very safe at the Scream Chamber. They have police officers, firefighters, and security on site in case of any emergencies. I noticed a few emergency exits throughout the haunt as well, which I almost used once or twice because I was getting overwhelmed, in a scary way. Anytime it was extremely dark within the haunt, there were no obstacles in the path, so that also made it safe.
All information regarding the Scream Chamber can be found on their awesome website. They have hours, prices, FAQs, rain policy, and many other items. Be sure to check out their website for more information.
---
Immersion Score: 8.9
Immersion Scores – By Question

Immersion Scores – By Attraction

Immersion Review:
Before entering the haunt, we explored the Midway area. They had plenty of things to do while waiting, such as a bonfire, live music, games, scare actors, photo ops, and concessions. The best part about the queue system is they will announce your ticket numbers over the loudspeaker when it is your turn to enter the actual queue. So you have time to wander around or use the bathroom while waiting.
I felt like I was consistently immersed within the haunt. Whether we were going through the filthy bathroom and getting soaked with toilet water or going through the church with the priest forcing me to confess my sins, I felt like I was truly in that location. The only thing that I was thrown off by was that the scenes changed so drastically from one setting to the next; there wasn't really a transition zone in some cases.
After exiting the Scream Chamber, there were employees waiting at the end, encouraging people to stick around and listen to the music, grab something to eat, or play some games. Most people would stick around because everyone was so welcoming, and they may have wanted to go through the haunt a 2nd time because it was so much fun the first time.
---
Special FX Score: 9.48
Special FX Scores – By Question

Special FX Scores – By Attraction

Special FX Review:
Sound effects within The Scream Chamber were used successfully to create more tension. Each scene had its own unique sounds to fit the scene it was in.
Each scene was specially designed to create a realistic and creepy atmosphere. Every square inch was covered in details that gave each scene a more genuine feel. We went through a sinister church, a creepy carnival, an outdoor scene with a well, a butcher shop, a swamp, and many others!
The props used within the Scream Chamber were masterfully created with a realistic look. Some of my favorites were the pool noodles and the clothes hanging to be used in transition zones. I also really enjoyed the spinning wheel in the creepy carnival and all of the bloodied equipment in the butcher room. They even used an elevator that made you feel like you were falling down to Hell.
Lots of sensory effects were used within this haunt. Many times, I was trapped in complete darkness, or flashes of bright light. I was also exposed to the use of lasers with fog to look like a swamp or a never-ending tunnel. One of the times that really freaked me out was when 'Sparky' the welder used his tool to make sparks come WAY too close to me! Another time, water was used in a toilet and splashed on me; YUCK!
---
Scare Factor Score: 9.61
Scare Factor Scores – By Question

Scare Factor Scores – By Attraction

Scare Factor Review:
This haunted attraction is truly a terrifying place to go. The fact that it is actually haunted, coupled with the tons of scare actors, creepy scenes, and sounds, makes The Scream Chamber one of the scariest haunts in East Tennessee.
To say I was terrified would be an understatement. I wouldn't go 10 seconds without something happening to make me almost jump out of my skin. As soon as you enter the haunt, you immediately get surrounded and forced to get on your knees. Be prepared for only one, very short break in this haunt. Otherwise, you will constantly be either surrounded by scare actors or in a room where something is happening to freak you out.
There were multiple times where the Scream Chamber would use some type of distraction to steer away from the main scare. Every time something happened, I was caught off guard and didn't expect it. They seem to have the timing of their scares just about perfect.
So many different types of scares were used. There were jump scares, distractions, phobias, camouflage, disorientation, directional scares, blood & gore, psychological scares, sensational scares, and illusions. One example of a distraction was when a scare actor would get my attention to tell me to start running, just to have a chainsaw actor show up in the other direction. They used many phobias, such as clowns, the dark, enclosed spaces, and dirty toilet water.
The ending was very intimidating. There were multiple actors, including a chainsaw actor, waiting to rush me out of the exit. The Scream Chamber always has this section at the end where you can sign your name with a sharpie under a black light. The chainsaw actor was hovering over me as I was still trying to sign, making me hurry up.
---
Entertainment & Value Score: 9.38
E&V Scores – By Question

E&V Scores – By Attraction

E&V Review:
The Scream Chamber will always be on my highly recommended list. It felt like the scares would never stop and that I would be stuck in there forever. The ticket price is $25.00, and the total time it took to get through the haunt was 20 minutes. The Minutes Per Dollar (MPD) rating is 0.8, which is still higher than average for this area but still not as high as we would like to see. The haunt felt long enough with the constant scares and interactions of the amazing actors, but it could be a bit longer.
Everything else that is included in the price of admission is fairly reasonable. They have a few yard games, like Connect 4 and Cornhole boards. There is also a bonfire and live music playing, so it's always fun to sit around and relax. And as always, they also have scare actors roaming around, keeping the entertainment flowing.
With all that said, everything else about this haunt is fantastic! Make sure to add The Scream Chamber on your haunt hit list because you don't want to miss out on this one!
---
View Full Score Sheet
---
Pics We Took From Our Visit:
---
---
Guest ReviewsGuest Average: 9.9 out of 10
Troy Cannon – 10.00/10 – November 4, 2023I'm a 54 year old male with a love for all things horror. I do not scare or startle easy. I've seen …show more many haunted houses and always left them disappointed. I'm so glad I came hear. For the first time in my life I was truly scared. There were many situations that I found myself very anxious like being totally in the dark finding my way through what I can just say was like two black giant air pillows that blocked the way. You had to fight your way in the dark for what seem an eternity before seeing the next scene. I did not go to a new haunt 5 minutes from my house to drive 40 minutes to see this one. I just hate that I found this on its last day of the year. Will make sure to go several nights next year.
Melanie Eubanks – 10/10 – October 16, 2022This is a must see haunt! The best I've ever been to and trust me I've been to many because my …show more husband loves them. Best Costumes! Awesome special effects! Great acting! Just all around amazing! Great job!!!
Elijah Gamble – 10/10 – October 16, 2021This had me have goosebumps before I went in and the actors kept screaming my name and I was …show more terrified but then I felt better and started laughing and my friends were like "what are you doing?" And I was having fun and GO HERE YOU WONT REGRET IT! Btw Make sure if your younger than 12 don't buy the touch pass or you will get super scared and they won't let you in but I am not scared even though I'm 11 just have fun at The SCREAM CHAMBER! hAHAHAHA lol
---
Past Awards
---
2022 Awards
Scariest Haunt (Given by: The Scare Factor)
Highest Rated Haunt in TN (Given by: The Scare Factor)
Scariest Haunt in TN (Given by: The Scare Factor)
---
---
Past Awards
---
2022 Awards
Scariest Haunt (Given by: The Scare Factor)
Highest Rated Haunt in TN (Given by: The Scare Factor)
Scariest Haunt in TN (Given by: The Scare Factor)
---
Join ourspookyadventures!
We visit Halloween haunted attractions year-round! Follow us for haunted house walkthrough videos, behind the scenes footage, and more!