The Terrortorium – Full Review
The Terrortorium is a Haunted Attraction located in Oxford, AL.
25 West Choccolocco Street, Oxford, AL 36203View All Details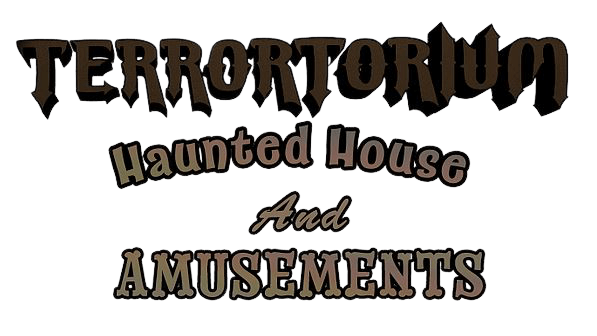 Features:

Free Parking, Food/Concessions, Gift Shop/Souvenirs, Optional Games/Midway, "Old-School" (Low Tech), Original Characters, Indoor/Outdoor Waiting Line, All-Indoor Attraction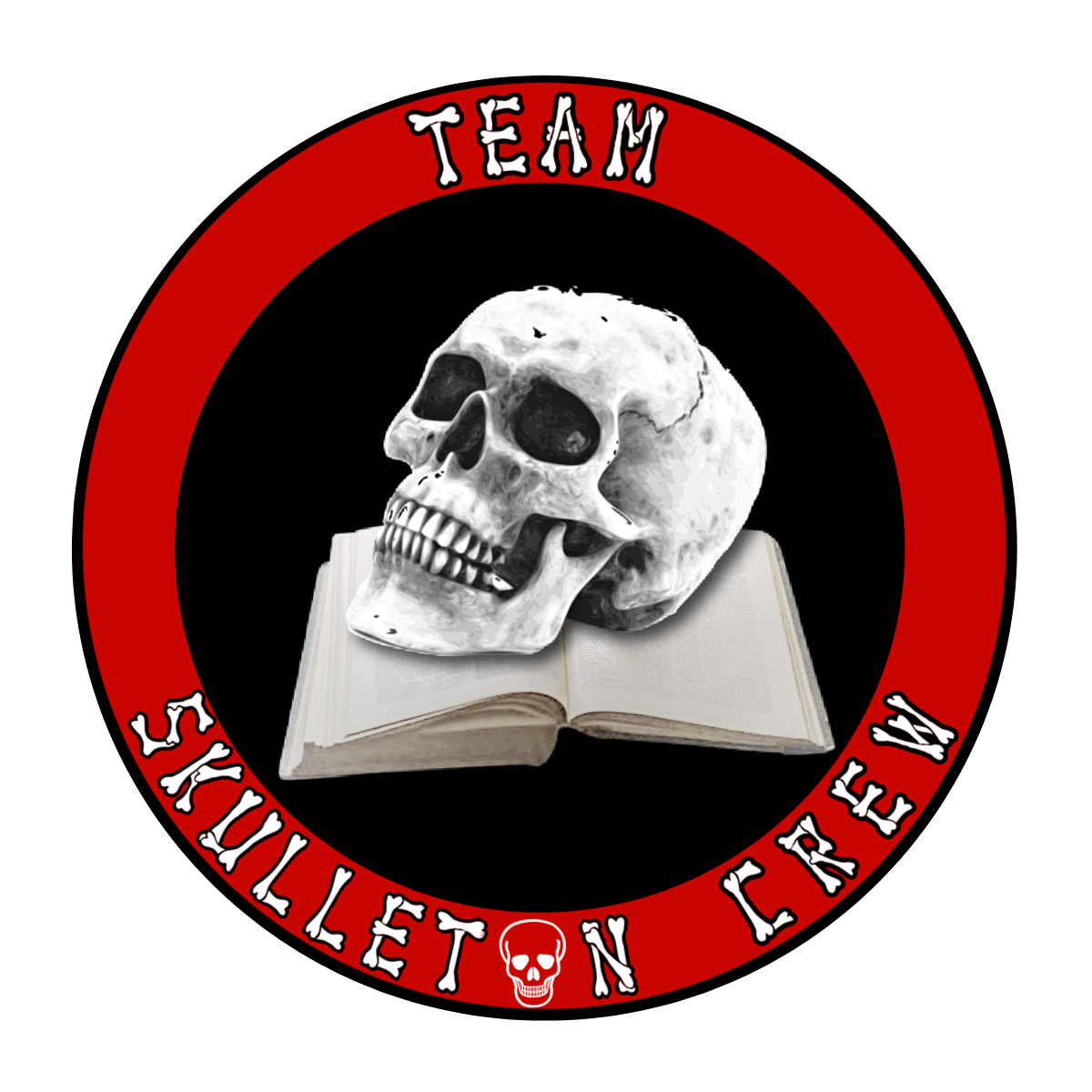 This attraction was reviewed on September 30, 2023 by Team Skulleton Crew.
---
About Our Reviews and Rating System
---
Final Score: 8.56
Final Scores – By Category

Final Scores – By Attraction

Summary:
The Terrortorium Haunted House and Amusements is a unique Halloween experience located in the quaint downtown area of Oxford, Alabama. Now in its 14th year of operation, The Terrortorium offers something for everyone and provides a colorful and spooky festival experience with a vintage 70's feel. This Halloween amusement park has been superbly art directed by the owner/creator. Everywhere you look is twinkling with orange, purple, and green lights, and there are so many great photo ops!
The amusement park rides include a (very fast) Ferris Wheel, a dizzying Bullet Ride, and a Gyroscope Wheel, where they strap you in and spin you in all directions! (We hear a spinning Spider-Ride is coming for next year!) You can also test your strength with a classic 'high striker' game. While there, you can also experience a tiny stagecoach ride through downtown Oxford. The mini-carriages are pulled by small trucks that take you around the main streets and square and up a couple of residential streets where you can see some lovely antebellum homes. During the ride, you'll be treated to spooky music and a few bumps and squeaks along the way. Make sure to watch for your shadow on the street and reflection in the shop windows… you might catch a glimpse of your skeleton driver!
Perhaps the most nostalgic experience for haunt enthusiasts is the Haunted Castle dark ride purchased from Miracle Strip Panama City in 2009. This ride takes you through many ghostly scenes with glowing props and furniture. A few animatronics leap at you along your journey! Your cart careens its way through many twists and turns, bumping open door after door. It is hard to believe how many twists, turns, hills, and drops fit inside the seemingly small building! Children, teens, and adults will enjoy this retro Halloween experience. It's a very fun ride, and you can squeeze close to your Boo while riding through the darkness!
The live haunt is the Terrortorium. It's an old-school-style haunt with a good story and well-designed scenes, but we think the most fun is the tight squeeze maze you work your way through from room to room. Be careful which way you turn because you will probably end up face-to-face with a creature of the night!
---
Cast Score: 8.4
Cast Scores – By Question

Cast Scores – By Attraction

Cast Review:
The cast at Terrortorium is pretty great! They know it's not about monsters and gore; it's about having fun. They are there at every turn to startle and surprise you. We loved the mournful bride who beckoned, "Stay with us!" Likewise, the seamstress who was silently busy at her vintage Singer sewing machine (actually sewing!) still managed to be creepy! Did we notice an eerie resemblance to Coraline's "other mother"!?!
Since the rooms and hallways are often tight, you can expect to be close and personal with at least a few actors during your journey. The cast makes the most of this as they boldly interact with you while staring you in the eyes.
Overall, the cast was fun and energetic and definitely kept us wondering what was coming next!
---
Costuming Score: 8.46
Costuming Scores – By Question

Costuming Scores – By Attraction

Costuming Review:
We saw a lot of great costumes inside the haunt. The Master of Ceremonies, who welcomed us into The Terrortorium and told us its history, was clad in a distressed and shredded ringmaster-like outfit. Inside, we met the aforementioned bride in a full white (but disheveled) wedding gown. In the dining room, even the young 'main course' was clad in a fine dress. Each of these notable costumes were very appropriate for their respective rooms.
Several of the encounters with actors occurred quickly from the shadows, giving us very little time to fully appreciate the detail of their attire.
Characters sported a mixture of makeup and masks. Once again, each option appeared to match the theme of the room or scene.
---
Customer Service Score: 9.9
Customer Service Scores – By Question

Customer Service Scores – By Attraction

Customer Service Review:
The Terrortorium's website easily provides you with dates and times of operation as well as a pricing schedule for attractions and rides. Please note the ticket booth only takes cash, so plan to bring cash! There is an ATM, but it had actually run out of money when we tried to use it… and dang it, we still want to taste that Witches Brew. Food vendors are also cash-only!
The pricing schedule gives you a variety of options. The Terrortorium and Dark Castle ride have their own colored tokens for entry. The other amusement rides use tickets for entry. You can purchase attractions individually, or purchase a variety of combo tickets that will allow you to try out all that Terrortorium Haunted House and Amusements has to offer. It's definitely worth it to go for the full package and do it all!
You can find The Terrortorium on Facebook, where you can like & follow for current updates.
With the provided street address, your GPS will get you to the small town of Oxford, and once there, you can see the lights and a huge skeleton atop a building. We found street parking with no problem then simply followed the green glowing lights, lively music, and boisterous people to the Halloween festival and haunt.
---
Immersion Score: 8.64
Immersion Scores – By Question

Immersion Scores – By Attraction

Immersion Review:
As you wait in line, you can't help but smile as the fun Halloween dance music booms and the giant mirror ball spins inside the large custom-made chandelier overhead! You know you're in for a fun time. You are greeted by the 'Master of Ceremonies,' who invites you to step through a coffin-shaped door and into the realm of The Terrortorium. Once inside his inner sanctum, this 'spooky man' provides you with a bit of the haunt's history and warns of what you are about to experience.'Terror lurks down every corridor!'
From this point of entry, the only break for your senses are the dark hallways, but even then, you are trying to predict what might lie ahead. We didn't note any unpainted walls or odd props that drew us out of the haunt experience. We didn't feel removed from the setting at any point. You get the experience of descending into the graveyard on which The Terrortorium was built, then ascend back up to hopefully make your escape.
---
Special FX Score: 8.61
Special FX Scores – By Question

Special FX Scores – By Attraction

Special FX Review:
Special sound effects alter the voice of the Master of Ceremonies. His unearthly tones help to set the mood and forebode of the terror soon to come. The evil comes to life using smoke and light as you are sent on your way into the darkness.
Lighting and sound, in general, added to the effectiveness of the haunt. We noted some very effective use of a thunder and lightning effect. All the while, ominous music provided an undercurrent as we traversed the rooms.
Vortex tunnels aren't our favorite thing in a haunt, but The Terrortorium has created one that is different from all others we've seen… and it definitely fits the castle vibe! Be warned, if you keep your eyes straight ahead to try to avoid disorientation, that will only make the effect worse! Your sense of balance will also be tested at times by corridors with shifting floorboards and a room with a floor that spins!
---
Scare Factor Score: 8.02
Scare Factor Scores – By Question

Scare Factor Scores – By Attraction

Scare Factor Review:
The Terrortorium definitely provides surprises and scares, and it does so without the use of gore or excessive bloody scenes. Its many rooms, mazes, and corridors make great use of the space with a lot of dark hallways and narrow passages that lead you into rooms where you are forced into close proximity with the haunt's creatures and deranged inhabitants. Expect a couple of truly unique hiding spots from which the actors can emerge.
The Terrortorium doesn't want to gross you out or give you nightmares… they want to give you a fantastic, fun night of thrills and chills. There are jump and startle scares as well as characters who will make you shiver when you end up face-to-face. Expect to get turned around and misdirected often. If you are observant, you might even find an opportunity to scare yourself!
---
Entertainment & Value Score: 8.59
E&V Scores – By Question

E&V Scores – By Attraction

E&V Review:
The Terrortorium attraction ticket price is $15. We spent 7.5 minutes weaving our way through its dark corridors. This results in a value of .5 MPD (minutes per dollar), which may seem low, but The Terrortorium packs in a lot of encounters in that period of time.
The overall experience isn't just about the haunt; it's a whole festival of fun! For $40, you can experience every ride and activity available. We think it's a value for all the fun available on site. It was a treat to just watch all the patrons having a great time! There are also rocking chairs and picnic seating when you need to take a break and people-watch.
As you wait in line or roam the grounds, you can enjoy a horror movie shown on a cool LED truck. And make sure to grab a pic for Instagram at the boardwalk-style photo op!
The venue has a food truck on site with very reasonably priced food, snacks, and canned drinks. You will also find a cart with a special 'Witches Brew' non-alcoholic drink, a pizza cart, and a merch wagon-kiosk with hats and T-shirts.
Ultimately, The Terrortorium Haunted House and Amusements is a great way for family or friends to spend a fun, spirited fall evening!
---
View Full Score Sheet
---
Pics We Took From Our Visit:
---
---
Have you visited this attraction?
Join ourspookyadventures!
We visit Halloween haunted attractions year-round! Follow us for haunted house walkthrough videos, behind the scenes footage, and more!