The Thirteenth Hour – Full Review
The Thirteenth Hour is a Haunted Attraction located in Indianapolis, IN.
915 South Shortridge Rd, Indianapolis, IN 46239View All Details Features:

Free Parking, Restrooms/Porta Potties On-Site, Gift Shop/Souvenirs, Special Events, "Old-School" (Low Tech), "Hi-Tech" Attraction, You will NOT be touched, Original Characters, Uncovered Outdoor Waiting Line, All-Outdoor Attraction

Most Recent Video from The Scare Factor:
(Scroll for Scores and Written Review)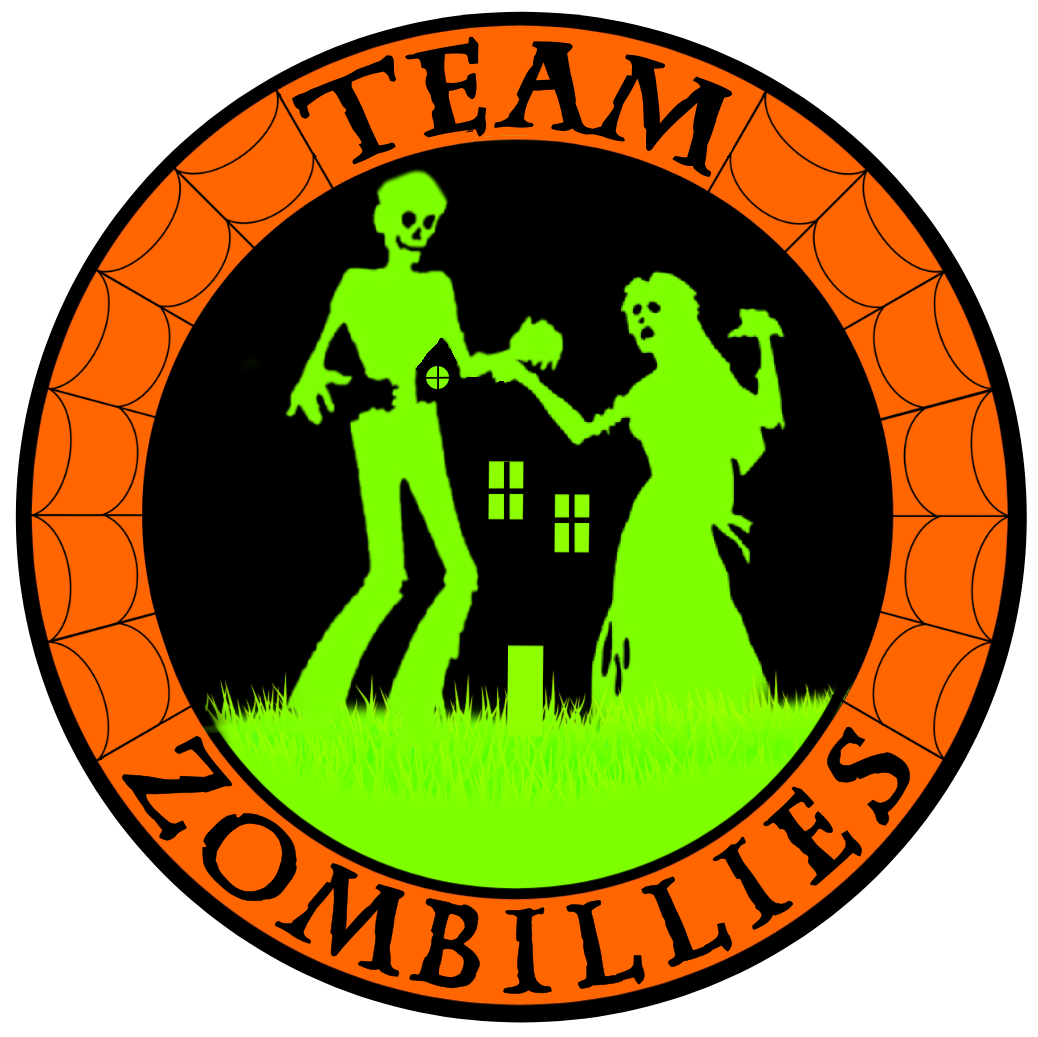 This attraction was reviewed on October 14, 2022 by Team Zombillies.
---
About Our Reviews and Rating System
---
Final Score: 8.92
Final Scores – By Category

Final Scores – By Attraction

Summary:
In 2022, The Thirteenth Hour celebrates five years of fear at an all-new location! This season, visitors can experience four haunted house themes all within this single venue in Indianapolis, Indiana.
Have you ever wanted to travel across time to a place where the living walk amongst the dead? Once the veil is at its thinnest, Cartocker Expeditions can do just that. Join Lady Cartocker in her time machine, but remember, she has a 75% failure rate. So, there's a 25% chance you may not lose a limb, a soul, or something else you brought in.
Time is ticking, and a sacrifice must be made. Once your group enters the chamber, you will be transported into the Thirteenth Hour, where the Widows Walk Cemetery, The Cathedral of Souls, and Mine No. 13 await your arrival.
Who among you will sacrifice themselves to the Master?
---
Cast Score: 9.19
Cast Scores – By Question

Cast Scores – By Attraction

Cast Review:
The cast at Thirteenth Hour certainly knows how to entertain while staying in character. A large variety of creatures filled the themed areas well. Some were verbal interactors, some were stalkers, while others crept behind the walls or props, only exposing themselves when the timing was just right. This was one of the most stand-out crews we've encountered this season!
The journey began with a fluid, applause-worthy introduction by Lady Cartocker herself and a trip through her time transcender shortly after. Our portal passage landed us directly at the entrance to the cemetery. It only took a few brief seconds for our group to realize that the dead walking this dimension did not appreciate being disturbed. As zombies growled, grabbed, and chomped at us, we tried our best to stay out of their deadly grasp.
The weeping Widow asked if we saw her husband and cried out that he had taken her son, Gustav. Shortly after, we ran into the soul remover, Heinrich, who was the first of several cast members to deliver their lines in a disturbingly theatrical way.
In the Cathedral, the Archbishop requested that we present ourselves physically close to him, far and well away from the screaming woman in the back of the church. He was among the most believable characters of the night, changing his tone of voice and inflection as he delivered his lines; bravo!
We also ran into several sin-snitching sisters; we hope your name doesn't end up on Sister Helga's chalkboard. Everyone in our group was a sinning ingrate to her. Eventually, we ran into Esther Sharpe, who delivered her performance flawlessly with a mixture of facial expressions and hand gestures.
We ran into a wider variety of characters outside and within the mine. First, someone was looking for their bird, and once we found it, it threatened to pluck our eyes out; we didn't dare share its whereabouts. Although one miner used the phrase "fresh meat" [for the Spider Queen], he wasn't wrong; she wanted to eat us. We just hear parts of that phrase a lot. Another miner that helped us travel through the shaft was verbally interactive and easily excitable. He also knew every nook and cranny of his scene and learned our names, calling them out randomly.
The Spider Queen was the stand-out performer in the last attraction. She singled out one of our group members and performed a ritual on them, giving them "the mark of the spider." From how she described the effect it'll have on our group member, we advise avoiding this curse at all costs. In addition, her assistant also moved around quickly, attacking us multiple times.
---
Costuming Score: 9.54
Costuming Scores – By Question

Costuming Scores – By Attraction

Costuming Review:
The costuming inside Thirteenth Hour was on point! Nearly every character was clothed entirely with the appropriate attire for their scene/s. Some looks utilized full masks, while others were accented with complex makeup techniques. As you make your way through, the more attention you pay to the costumes, the more layers and details you'll see.
The costumes ranged from straightforward (yet matching) cloaks and skull masks to appropriate 1900s-style dresses that appeared to be custom-created. The widow in the cemetery wore an intricate, black-laced gown, which added to her dismay. Lady Cartocker welcomed us in a layered dress and jacket complete with ruffles. Her makeup stood out distinctively as it represented her character. Gears protruded from her cheeks, and various clock components with allusions to the thirteenth hour (in roman numerals) had also been integrated.
Nearly every centimeter of exposed skin was appropriately covered during our visit. One zombie had dirt and grunge down to his fingertips and moss hanging off the side of his head, while another had long-fingered, monstrous-looking gloves on. Other characters featured various types of gloves, a veil, styled hair, wooden crosses, and other religious jewelry. Each of these contributed authenticities to the outfits.
The Archbishop not only wore a robe with oversized sleeves, dirty gloves, and a cap but featured horrifying skeletal makeup. We also noted that his makeup covered all of his skin, including the insides of his ears and his entire neck! Heinrich also had a layered robe and realistic makeup. When hair was out (not covered by some article of headwear), it had been put into a hairdo that complimented the characters' looks, including messy hair and a wig.
Other notable costumes include Esther's custom full-length dress made from what appeared to be pages from books. The Spider Queen had the utmost stunning dress, with tiny, 3D spiders attached. Her face also had multiple eyes painted on it, making her look like a spider, and she had long fingernails. She was horrifyingly beautiful.
We saw some costumes along our journey to the attraction's main entrance that also looked complete and fit well with the area we found them in, including a bush creature and Lillith of the Lake, who was dead set on getting us wet.
---
Customer Service Score: 9.61
Customer Service Scores – By Question

Customer Service Scores – By Attraction

Customer Service Review:
Our GPS took us to the correct area of the haunt. As we got closer, we noticed a light fixture and small yard signs that helped us find the entrance. Additional signs and multiple parking lot attendants helped us quickly find a parking spot in the large, free parking field they now have. This new lot is much better and more spacious than the one they were limited to in their last location; woohoo!
Navigating the property was pretty easy. Multiple reflective signs throughout the property guide guests where to go, even near the exit of one of the attractions. At the entrance to the ticket booth, overhead signs, orange pylons, and ropes separated the lines for each ticket type. After navigating through the trail accompanied by a spooky soundtrack, additional pylons and tiki torches helped indicate where to queue up for the first attraction. However, the darkness and wide-open space between the trail opening and the queue line left a bit of room for confusion on where we should go. Fortunately, a few employees quickly guided us to where we needed to be to start our excursion through the full attraction.
Inside the attraction, the flooring was smooth, except where it intentionally was not, other than one transition that was hard to see (transitioning in/out of a building). Don't run and mind your footing; you should be fine. The staff at the attraction answered any questions we had. A stern security officer controlled the line near the gated entrance, keeping customers in the appropriate lines.
Before we attended, we found tons of helpful information for visiting the Thirteenth Hour on their website. Their attraction information, dates/hours, tickets, and frequently asked question pages are easily accessible.
---
Immersion Score: 8.74
Immersion Scores – By Question

Immersion Scores – By Attraction

Immersion Review:
Previously, the only atmosphere this attraction really had to work with was the entrance and facade due to limited space. They made it work in the past, but what they have now is much more secluded and private! Although they are still located in the city of Indianapolis, it sure doesn't feel like it. They've found the perfect location for a tucked-away haunted attraction.
We had no idea what we were getting ourselves into, but as we approached a spooky gate with an authentic, forested backdrop, we knew we were in for a fright. In this upper waiting area (as we'll call it), upbeat R&B hits filled the air. However, as soon as we were cleared to enter through the gate, the vibe changed from celebration to creepy.
As we walked the wooded path illuminated by flickering torch flames and wildlife sounds around us, it helped set the tone for entering a haunted house. We found ourselves questioning each other about whether the sounds we were hearing were natural or not. Appropriately decorated vignettes to each theme lined the path as we approached the first attraction, and there *may be a few surprises along the way.
As we neared the main waiting line to go in, a giant clock marked the entrance to Cartocker Expeditions. Although there wasn't much going on in this outdoor area to keep the creepy vibe flowing (aside from some dramatic music), we could hear echoing screams and monsters from inside.
The Thirteenth Hour has built an incredible introduction sequence this season. Quite frankly, we were surprised to see such a stunning addition to an Indiana haunt; they're rarely seen in this state. During this intro, Lady Cartocker, upon introducing herself, takes guests through time to the themed areas within. While she referred to Esther when her machine didn't seem to be working appropriately (whom we met later), the following themes weren't preluded quite as well as the first (unless you read up on the website's descriptions beforehand). Instead, as we progressed, many of the characters subtly reiterated their overarching storylines, which ultimately did make sense. Conversely, the most flagrant fear-inducing fact was that we would eventually have to give up one of our group members. You'll learn why as well if you visit them in person!
For the little build time the creators had (they started in July of 2022 at this location), we were impressed with the overall immersion, inside and out. Although some areas took us out of the haunt a bit as they didn't seem quite finished yet (between haunts, near endings, and the large, exposed building), we're sure they will keep making changes as the years progress.
During our visit, the attraction's exit spit us out to venture back through the trail to the main gateway, but they did not have anything additional for folks to partake in or merch. However, a food stand was stationed near the ticket booth when we arrived.
---
Special FX Score: 8.97
Special FX Scores – By Question

Special FX Scores – By Attraction

Special FX Review:
First, we'll start with the incredible pre-show area they've added this season. Wow! We don't want to give it all away, but just imagine a sci-fi spaceship loading bay with some steampunk influence, and you'll have an idea of how unique it was. Giant gears, large bolt heads, another giant clock head, columns, a spewing monster, optical illusion, numbered bays (waiting chutes), and glowing structural beams surrounded us. Compelling sounds and lighting put the icing on the cake, and we noticed large clocks indicating the thirteenth hour (XIII) as the cherry on top.
In the Cartocker Expeditions transport area, a great combination of sounds, lighting, and fog set the bar for the rest of the show. After we were transported, we ventured into another dimension via a fog portal, or perhaps, was it the veil between the living and the dead?
We noted realistic ambient sounds almost the entire time we were inside the haunts. There were a few times when we could hear loud characters flowing into other scenes, but it wasn't often. With the giant ceiling in the building, we were surprised at how well the scenes contained the noise, especially with the sounds ranging in intensity and volume. We heard a hypnotizing humming in the cemetery (don't trust it), demonic voices, clock ticks, the sounds of wind, a pulsating heart, nasty spider sounds, crow caws, lightning, and 'Proud to Be A Coal Miners Daughter' in Mine No. 13 that fit the theme perfectly.
The scenes were encompassing. Weathered and textured crypts and mausoleums surrounded us in the cemetery. As we made our way through, we gazed in amazement at a bleeding eye fountain with swirling green fog, and a ghostly crypt illusion had us making double-takes. A large church front (possibly the facade from their old location), a split-open chest cavity surprise, a moving skeleton, and an iron fence brought the cemetery to life. At one point, it even started snowing!
The Cathedral was filled with many flickering candles of all shapes and sizes. We made our way past confessionals, a classroom, skeletal remains (some still spring with life), and the inside of the church itself, which was fully decorated and loomed high above us. The scenes used a variety of window types, and excellent lighting added suspense. Another brilliant combination of sound, effects, and lighting was utilized when we finally faced the Master.
Before we got to the mine, we had to navigate a passage filled with pumpkins and scarecrows that gave a fall vibe. After that, things took more of a rustic, industrial turn in the mine when we boarded a freight elevator that took us further down. Although we would like to see the elevator further expanded upon, the scenery made us feel as if we'd plummeted beneath the ground at times. We ducked under overgrowth and landed in the center of a surrounding spider's sanctuary, among many other things.
---
Scare Factor Score: 8.35
Scare Factor Scores – By Question

Scare Factor Scores – By Attraction

Scare Factor Review:
Before we even began the haunt, we received several startles in the pre-haunt sections! Quite a variety of scare techniques were utilized throughout the differing themed areas. The animatronics and actors provided startles, so it was hard for us to pick out what or who would target us next.
Although we already talked about the sounds above, the ethereal opera-like music echoing through the cemetery, the haunting monks chanting in the cathedral, and other music set the tones for each area very well, creating uneasiness between scares. Even when everything seemed settled, the sound helped keep us on our toes.
As we journeyed through, the cast ensured they targeted everyone in our group, and we were all potentially up for sacrifice at one time or another. We must say, as the characters reiterated that one person in our group must be sacrificed, it added to the overall anxiety throughout a considerable duration of the tour. Upon meeting the Master, he did as expected and asked who our sacrifice would be. We won't dare give specifics, but your group will be split up.
At times, the fog was so thick that it caused us and others to get lost while feeling a sense of claustrophobia and entrapment. At one point, a group was coming towards us from the wrong direction, seeking our assistance with making it through the disorienting area. We are experts at getting lost, but we didn't dare tell them that – ya know, in case we needed more sacrifices for something. Just kidding! Just when we thought the fog would be the only thing we'd encounter among these tighter spaces, we were quickly proven wrong by something that made every group member react!
Aside from walking around in circles, we were also targeted by other tight spaces, falling bodies, death, sudden moving objects, loud noises, intimidating encounters, well-blended costumes, a sudden air blast, and great hiding spots. Beware if you have the slightest bit of arachnophobia; there is one of the biggest spiders we've seen in a haunted attraction waiting inside, and it's not alone. One of our group members who's petrified of spiders broke rule #1 when visiting a haunted house: Do Not Run! We couldn't help but laugh at her, though, because we're such good friends and all.
Near the end of the attraction, we found ourselves trapped in Purgatory, held at will by the receptionist who doesn't get in a hurry no matter what. She warned us we could be in there for an eternity. As more people piled into this smaller area, we wondered just how long she'd keep us there. Eventually, she showed us the way out, but when comparing this ending sequence to the rest of the attraction, although it was unique, it was relatively mild.
---
Entertainment & Value Score: 8.5
E&V Scores – By Question

E&V Scores – By Attraction

E&V Review:
Although ticket prices can vary depending on the night you attend, they were priced at $29.99 during our visit online. We recommend purchasing tickets online before visiting as the ticket prices are higher on-site (although online tickets have a $2.50 service fee). And, on select nights, timed ticketing will be utilized (closer to Halloween). Also, choosing to visit on weekdays or Sundays offers $10 off admission online. For those that may be in a hurry, they offer other ticket options, including Fast Lane for $39.99 and Instant Acess for $59.99. You can also buy more tickets and save with other ticketing options outlined on their website.
From when Lady Cartocker started her time machine until we crept out of Purgatory, we spent 29.5 minutes screaming, laughing, and interacting with the characters inside – excluding any waits between attractions. This brings their MPD (minutes of entertainment received per dollar spent) to 0.98, which is very close to the average. However, the quality of the show inside knocks this haunt out of the park, so we're still going to say it's totally worth the admission price.
Although we didn't notice any roaming characters interacting with those in line at and near the ticket booth, a spooky trail walk accompanies their new location that takes guests from the main line gate to the head of the first attraction. Along this walk, there were several creatures to look out for, and we appreciated the extra entertainment. Back at the main gate, they were playing some music, to which several danced along. In addition, a coffin photo op was near the entrance to the ticket booth, so don't forget to take your selfies!
They offer a kid's Trick Or Treat event in late October.
All in all, we were heavily impressed with our experience during the 2022 season. After taking a hiatus in 2021 and moving to an all-new location in 2022, we weren't sure what to expect. What they've accomplished is absolutely astronomical in a gothic, time-traveling way. We highly recommend a visit to the innovatively immersive Thirteenth Hour!
---
View Full Score Sheet
---
Pics We Took From Our Visit:
---
Promo Images:
Click to Enlarge
---
Join ourspookyadventures!
We visit Halloween haunted attractions year-round! Follow us for haunted house walkthrough videos, behind the scenes footage, and more!