Trail of Lost Souls – Full Review
Trail of Lost Souls is a Haunted Attraction located in West Point, KY.
2080 Main Street, West Point, KY 40177View All Details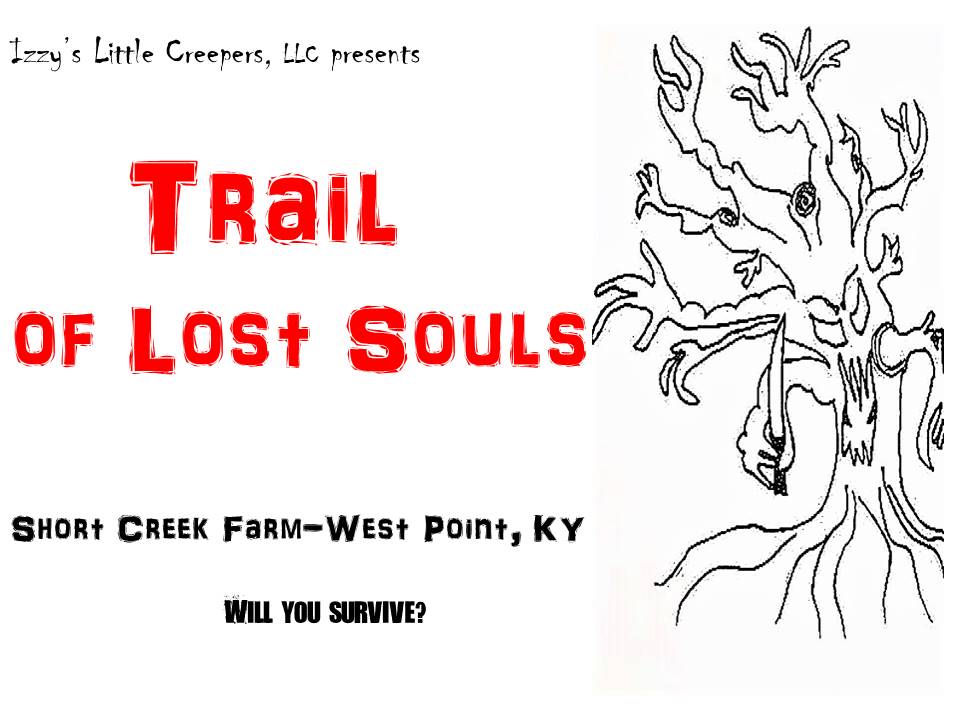 Features:

Free Parking, Restrooms/Porta Potties On-Site, Food/Concessions, Gift Shop/Souvenirs, "Old-School" (Low Tech), You will NOT be touched, Original Characters, Uncovered Outdoor Waiting Line, All-Outdoor Attraction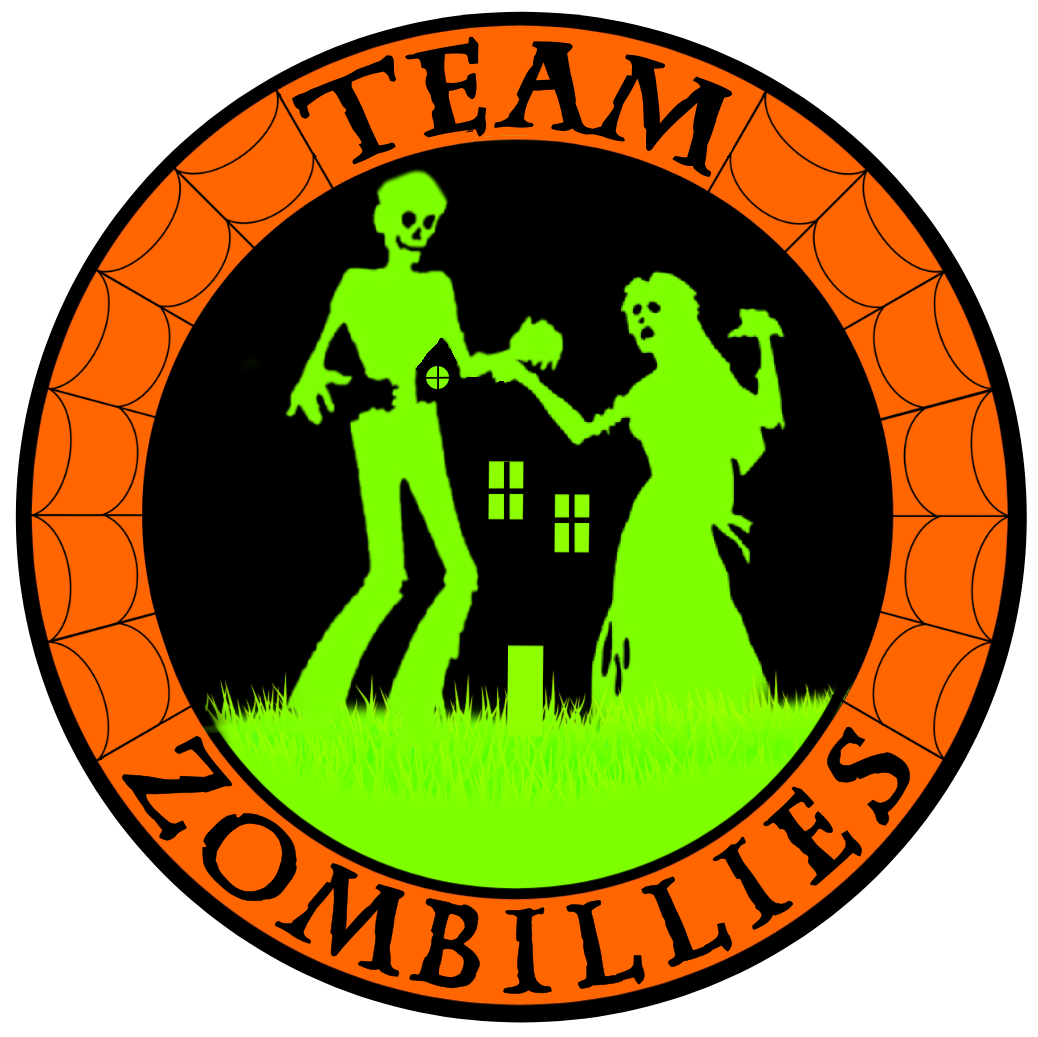 This attraction was reviewed on October 21, 2022 by Team Zombillies.
---
About Our Reviews and Rating System
---
Final Score: 6.43
Final Scores – By Category

Final Scores – By Attraction

Summary:
A new haunted trail embarks upon Hardin County, Kentucky, eliciting screams throughout the woods. Going into only their second season in 2022, Izzy's Little Creepers, LLC presents Trail of Lost Souls. This all-outdoor spooky Halloween event takes place through the winding woods of Short Creek Farm in West Point, KY.
The trail was filled with actor-driven, old-school-style scares that an extensive range of customers could enjoy. Their passion was evident as we made our way through, and everyone was welcoming and ready to ensure guests had a great time.
Are you ready for your appointment with Dr. Spillblood? Ready to meet the Killer Fluffy bunny?
---
Cast Score: 6.49
Cast Scores – By Question

Cast Scores – By Attraction

Cast Review:
Typically, more than 20 actors will lurk and hide within the timbers waiting for their moment to strike. On the night of our visit, we came across quite a few of them, but some places still could have used more spookers.
A wide array of characters greeted us. Some stared and stalked, while others crawled or verbally interacted with us. For as many young cast members as we noticed, we are happy to report that they utilized dialogue that mainly pertained to their characters and scenes without the overuse of yelling/screaming. Of course, there was still some mixed in with generic lines such as, "Keep walking," but overall, we felt they did a good job. They also threw in some comedic dialogue here and there.
Some characters got very close, a few charged at us, and others verbally interacted. If the fiends weren't talking, they were usually stalking about, weapons in hand, and repeatedly banging them on loud objects around us. We didn't stick around many of them long as we weren't sure what they'd do next.
The escaped asylum patient hiding amongst the trees chased behind us, showing how crazy she was. Two girls with toys interacted with us and responded quickly to our replies. The Crypt Keeper (as he was referred to) was believable as he seemingly appeared out of nowhere, suddenly pointing a figure at us as he boldly exclaimed, "Halt," followed by asking what we were doing in the cemetery and warning us of "Pete."
We're pretty sure the Killer Fluffy bunny should be dressed as a cat. You know when you try to pet a cat, and they seem excited, but then they bite you? Well, this bunny was kind of like that. He appeared angry to see us at first, yelling at us, but then he stalked behind us and let us pet him. I guess he just had to warm up to us first.
---
Costuming Score: 6.76
Costuming Scores – By Question

Costuming Scores – By Attraction

Costuming Review:
The costuming on the trail ranged from full-character costumes to more common clothing. We noticed various dresses, work uniforms, several robes, flannels, coveralls, and hillbilly attire. The costuming matched the scenes for the most part.
The characters utilized an assortment of masks and makeup. The makeup applications we could see were simple yet matched the characters, mainly consisting of blood. We did notice a jagged painted mouth that stood out and some darkened eyes. The masks were the standouts here as we saw a variety of them and they were befitting. Several burlap renditions, a furry rabbit, devious dolls, a freshly fileted face, and someone wearing a carved face were some of the more realistic ones.
The Crypt Keeper had on a full suit that appeared to be some sort of knight armor that stood out above the others. We also came across a very bloody straight jacket (that was not working to restrain) and an appropriately dressed doctor. The voodoo lady was the most authentic-looking character on the trail, complete with a layered costume, a symbol on her face, and colored contacts. All she had to do was look at us, and we knew not to mess with her.
---
Customer Service Score: 8.58
Customer Service Scores – By Question

Customer Service Scores – By Attraction

Customer Service Review:
Our Google Maps took us right to the entrance. Although there was a large, lit sign in the parking field of the attraction, it may be more difficult to miss if it were placed closer to the road. At the entrance, a street light and burn barrel were the only things to signify something was going on here, so be sure to look around and drive slowly as you approach the destination.
Plenty of self-serve and free parking was available in a small grassy field. We followed another sign and fall decor to the clearly-marked ticket booth. Before entering, navigating the premises was pretty simple as the area wasn't very big, and friendly staff was available to answer any questions we had. However, we recommend adding some noticeable signage before, near, and just after the green-lit truck. These may help indicate how to get to the trail.
We found picnic tables and stumps near the ticket booth if your group needs a breather before or after going through.
We thought the path was laid out well for a haunted trail and reasonably easy to walk along. There were lights when needed, so we weren't left guessing where to go, except for one time when an arrow on a door was a bit hard for us to read, but we figured it out.
Although the Trail of Lost Souls does not currently have a website, the pertinent information for visiting is outlined in multiple places on their Facebook page.
---
Immersion Score: 6.5
Immersion Scores – By Question

Immersion Scores – By Attraction

Immersion Review:
Upon arrival, we weren't quite sure what to expect. We had just left the city's bright lights, and suddenly, we were out in the middle of nowhere. However, an entryway guarded by a skeleton, fall decor, and a haunt sign confirmed we were at the correct location.
The path to the ticket booth was lined with straw bales, fodder shocks, and pumpkins. A tall, inflatable pumpkin man guarded the ticket booth. Although this central area only gave off a slight haunting vibe, the journey to the trail's entrance increased the spookiness. A darkened opening awaited off in the distance.
With tickets in hand, we slowly passed by a few spooky vehicles illuminated by a green light, and shortly after, the darkness surrounded us. Of course, the path itself wasn't totally dark, but everything around us was. It was spooky, and the only sounds we heard were distant whispers and singing coming from within the dark woods.
As we waited at a canopy, several ticket takers with makeup gave us a little information about the trail. Then, after hearing a few screams and revs of a chainsaw, it was our turn to enter.
Trail of Lost Souls does not utilize a storyline. Instead, guests can expect to find various scenes and characters. Regarding immersion inside the attraction, it was apparent we were trapped within the timbers in the middle of nowhere. While we weren't always fully immersed in each scene, we thoroughly enjoyed the haunt's location and can't wait to see what they build in the future.
---
Special FX Score: 5.63
Special FX Scores – By Question

Special FX Scores – By Attraction

Special FX Review:
Trail of Lost Souls is an old-school-style trail. Unfortunately, there isn't electricity way out in the woods, so they have to improvise regarding sound, lighting, and effects as their only source of power is from generators. Despite their hurdles, we think they did a good job creating scenes and adding decor for a trail only in its second season.
Although there weren't sounds permeating through the entirety of the trail, we heard some within select scenes. Woeful whispers, country chords, classic rock, and a terrifying tribal jingle added realism to the areas we heard them in.
Our adventure took us through the homebrewed pallet and wooden shacks, a tent with disorienting lasers and fog, near an apocalyptic hearse, and through a large cemetery, among other areas. The path was lined with tires, fencing, and other objects to keep guests on the trail. At one point, we came across wrecked airplanes and a simple yet disturbing zig-zagging line of doors. We also tip-toed down the center of a hall of priest statues. However, the most detailed areas we came across were Dr. Spillblood's and the toy room.
Although there were no animatronics, there were still many static things to beware. We noticed a lot of mannikins and random body parts throughout the trail. A grill featured some skewered brains, and we saw blood splattered on walls, impaled heads on stakes, a skinned deer head on a wall, and an old TV and coke machine, to name a few.
Regarding the lighting, real tiki torches, flickering LED flame lights, strobes, and a collection of variously colored small flashlights helped light the paths and scenes in an eerie way.
---
Scare Factor Score: 6.6
Scare Factor Scores – By Question

Scare Factor Scores – By Attraction

Scare Factor Review:
Although our group only consisted of two during this visit, they did a good job directing the scares at both of us. The darker areas of the woods left many unsuspecting hiding spots, and they took advantage of them on multiple occasions.
Walking through the twisting trails can be creepy enough, but when creatures are lurking behind you, it intensifies the creepiness! The stalkers and several chainsaw pursuits were definitely the most effective scares. We were targeted with several distractions, good hiding spots, and a few fears. At one point, we had to walk beneath an overarching spider, and we all know one of our group members doesn't like spiders.
In addition, several of the characters were intimidating, and they used threatening dialogue. Sudden loud noises helped keep us on our toes. One character blended in perfectly with their scene resulting in a great jump.
At the finale, we were greeted with a simple yet effective scare. As we walked past the scene, a random head flew out at us from within the woods. As it landed in front of us, we both looked at each other like, what the heck? We eventually figured out how it got there, ending in some comedic dialogue as the finale. Although this scene was fun, we would like to see a more impactful ending – this guy really had our attention, and someone else could have targeted us too.* wink wink.
---
Entertainment & Value Score: 5.19
E&V Scores – By Question

E&V Scores – By Attraction

E&V Review:
The price of general admission to enjoy the spooky walk is $20.00 per person. From the time we started until we nearly escaped from becoming dinner, it took us 18 minutes. This brings the MPD (minutes of entertainment received per dollar spent) to 0.9. While this is just below the average we see most often, management already informed us that they intend to expand and work on the trail even more for the 2023 season.
We saw some deals on their Facebook page, so check that out before visiting. While we were there, they had a vendor on-site selling some awesome horror movie memorabilia and a gift shop. On select nights, they may also have a food vendor set up.
While we waited, the staff at the trailhead talked to us to pass the time, but if the line were to get a bit longer, there wasn't anything to keep us entertained other than a few things to take photos of and some sounds.
The attraction is suggested as PG-13. While there are some more intense scares on the trail, those younger folks that love to be scared will also have a good time here. As noted above, expect some blood and gore along the way.
Will you survive? They'll make you some fresh chili, but the main ingredient might just be YOU!
---
View Full Score Sheet
---
Pics We Took From Our Visit:
---
---
Have you visited this attraction?
---
Past Awards
---
2022 Awards
The Crypt Keeper - Caleb Parker-Moore (Given by: Team Zombillies)
---
---
Past Awards
---
2022 Awards
The Crypt Keeper - Caleb Parker-Moore (Given by: Team Zombillies)
---