Trail of Lost Souls – Full Review
Trail of Lost Souls is a Haunted Attraction located in West Point, KY.
2080 Main Street, West Point, KY 40177View All Details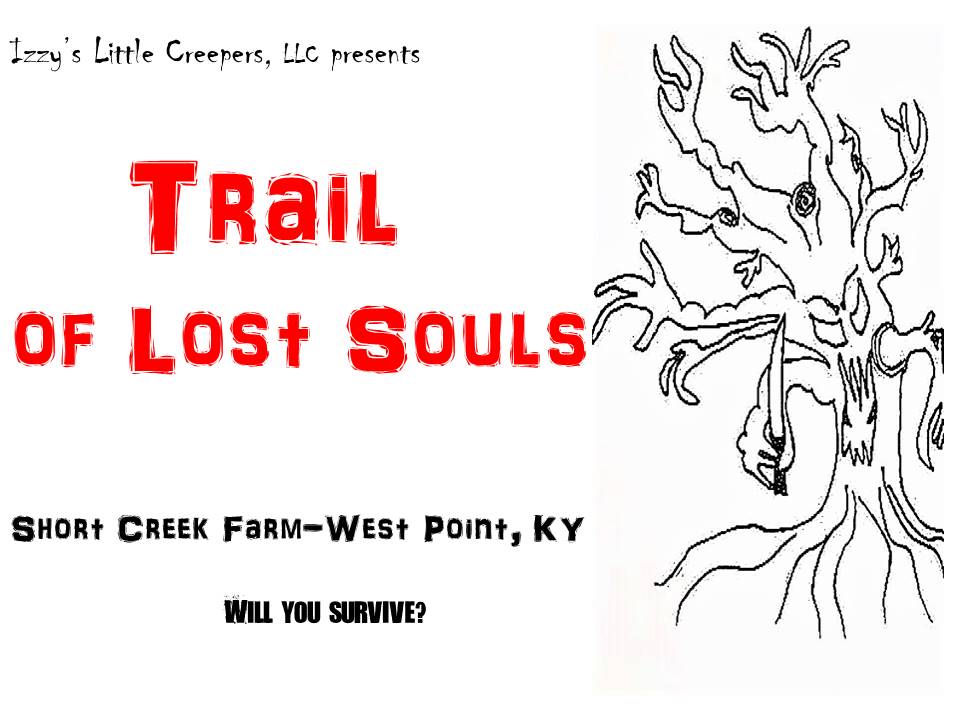 Features:

Free Parking, Restrooms/Porta Potties On-Site, Food/Concessions, Gift Shop/Souvenirs, "Old-School" (Low Tech), You will NOT be touched, Original Characters, Uncovered Outdoor Waiting Line, All-Outdoor Attraction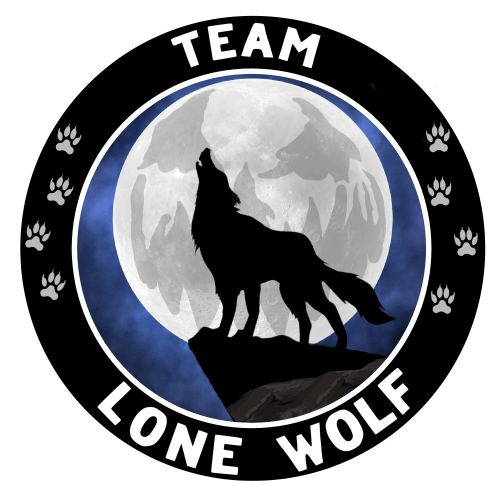 This attraction was reviewed on October 20, 2023 by Team Lone Wolf.
---
About Our Reviews and Rating System
---
Final Score: 6.9
Final Scores – By Category

Final Scores – By Attraction

Summary:
The woods hold many secrets – especially those surrounding the city of West Point, Kentucky. Rumor has it that around the time of the Civil War, they were once home to a voodoo queen named Elena, who traveled to the area and was left to mind herself in the forest, practicing her craft… for a while. When the Union finally discovered her, she was immediately imprisoned. Understandably displeased by her situation, Elena laid a curse over the land… and after the property was converted to a campground, 'things' began to occur. People started disappearing. Planes flying overhead would seemingly vanish and never reach their destinations, among other mysterious occurrences. The campground was eventually closed… but now, many restless 'lost souls' are said to roam those woods.
Run by the same haunt veterans behind the Stitch Factory and Izzy's Little Creepers, 2023 marks the third year of operation for the Trail of Lost Souls, one of the newer additions to the Louisville area's spooky scene. Always supportive of new haunts opening in my neck of the woods, I had intended to get there for their first two seasons, but neither my schedule nor the weather- the bane of outdoor haunts- ever seemed to pan out. Thankfully, I was offered an opportunity to give them a scored review this season – and when a crisp, clear night came along later in October, I ventured into the woods of West Point in search of Elena's secrets…
(Note: I explored this haunted trail completely alone, and no other guests were with me.)
---
Cast Score: 6.71
Cast Scores – By Question

Cast Scores – By Attraction

Cast Review:
As if all the skulls on pikes (!) outside her home weren't hint enough, I quickly discovered that many unfortunate souls had caught the voodoo queen's wrath! And upon intruding into their home, it wasn't long before I suffered theirs. Elena herself came out to greet me when she spotted me approaching: "Ready to join and visit all my souls I've been collecting?" While I was trying to evade a tormented angel- known here as 'The Piercer' (probably for her PIERCING scream)- a bloodied girl on the ground cried out, "Mama's waiting for you!" When I said I wasn't sure if I wanted to meet 'Mama,' she began rallying her siblings. "Sisters! Someone's being MEAN!" Luckily for me, Mama never seemed to make an appearance.
One of my worst tormentors was an actor wearing a goat skull with a pentagram seared into it. Referred to as 'The Branded', he charged up to me on the trail and sneered, "Aren't you going to take them with you?" He was referencing some younger souls screaming for my help – my answer was no, of course. Unfortunately for me, he was nowhere near done… he terrorized me for a large portion of the trail, following constantly, grabbing and pulling me wherever he wanted, and ganging up on me with other actors! (Shout out to him, the actor wearing the ripped/stitched up face, and the cloaked, blade-wielding Cryptkeeper – great teamwork! Those three had a full conversation going while I cowered between them!) Pushing my way through some bodies made one character highly upset. "Apologize! Apologize to the bodies… you touch my bodies; I touch yours!" they cackled. Multiple maniacs with chainsaws hunted me on the trail, among them the bearded and bloody Harvester, whom I met hanging out at a shack with body parts hanging up above. He demanded to know if he was pretty, then proudly informed me, "I cut this face off the last chick who went through here!" (Here's a tip: if you have the extreme glow necklace on and he asks if picking you up would scare you… SAY NO.)
Given how enthusiastic they all were, I couldn't believe it when the owner told me their cast was 100% volunteer. They spanned all ages, from very young to older, and every person I met seemed like they were having a blast and wanted to be there. Their numbers were decent, too; I ran into the odd bit of dead space, but it wasn't like I was walking and walking, waiting for a person to appear. The actors also had paths they could utilize to cut through the woods and repeatedly mess with groups.
If I had to offer some constructive criticism, it would be this: don't be scared to ad-lib and respond to customers! Some were more bold about this and talked with me, others more 'at' me. They did interact better with props and such in their scenes. Most dialogue used was good enough, but I heard one 'get out.'
---
Costuming Score: 6.87
Costuming Scores – By Question

Costuming Scores – By Attraction

Costuming Review:
Several of the souls haunting this forest had clearly seen better days. Blood was visible on the faces or clothes of most, in varying amounts. I noticed some great masks: a realistic pig face on a chainsaw-brandishing butcher, what seemed like a less fortunate visitor's face on the hillbilly 'Itchy,' a creepy black and white one for Sally, the living doll… just to name a few! Costumes ranged from normal clothes with little to no distressing to those that better suited their characters. The aforementioned Harvester, and Itchy, wore torn-up, dirty clothes you'd expect hillbillies in the woods to have; Harvester was also made up with smears of blood and dark circles under his eyes. The Branded's clothes were all black and a bit neat for the outdoor environment, yet they seemed to work with his mask – like he might've once been an upstanding young man but was afflicted by the evil cursing the woods. One of the more unique looks was that of The Piercer; her face was super bloody, with a black halo hanging over her head and demon wings. Sally had a companion in the form of a huge stuffed bear, every bit as alive as she was. The iconic voodoo queen had mystical markings painted on her face. I also spotted at least three characters wearing SFX lenses.
Unless the actor is playing a role like 'freshly caught victim,' faces should always have some degree of makeup or blood or be covered by a mask appropriate to the character. Street clothes should be dirty and have some wear and tear. A little girl actor had a completely clean face, and I noticed a couple of teens who looked too clean as well. Anyone wearing a mask should add at least a little black around their eyes so their skin isn't showing as much. It can get pretty cold once October arrives, and I acknowledge that, but it is possible to layer up under a costume.
---
Customer Service Score: 8.63
Customer Service Scores – By Question

Customer Service Scores – By Attraction

Customer Service Review:
A large 'Trail of Lost Souls' banner hung from a truck parked at the entrance. (Note: this was not immediately obvious when I arrived, probably because the banner and truck were both white. If possible, hanging it on a darker-colored vehicle would make it easier to spot.) There were also small signs advertising parking, with additional ones along the gravel road. Parking was free, and you could park anywhere in the grass; it was also brightly lit. Later in the night, I spotted the owner out front with orange wands, watching for arriving vehicles.
The ticket booth was clearly marked and easy to find. General Admission was $20, but for an additional $5, more daring patrons could upgrade to an 'extreme' ticket (new for 2023!) and include moderate physical contact- along with the potential to get a little wet or bloody- in their experience. I went with that option and ended up getting a little more than expected, but it would absolutely be enough contact for most people, and I thought $5 was a great deal for it. Fast passes aren't a thing yet here, but they may become an option later as the haunt grows. Their ticket booth accepted cash and cards (cash and CashApp at concessions).
Multiple clean port-a-potties were available. They had all kinds of eats and drinks at their concession stand, and a vendor was on site selling horror-themed pillows, coffee mugs, and tumblers. It was chilly the night of my visit, and their warm bonfire was a welcome sight when I finished the haunt. Both the owner and some of his staff were easy to find if I needed anything, and everyone I met was kind and happy to help.
A couple of things would help the Trail win more points in this category. They had a Facebook page but no website at the time of writing. Their address and contact info could be found immediately, while I had to dig into the 'About' and then 'Details About Trail of Lost Souls' sections to find their dates, hours, and ticket price. If they plan to stick with Facebook, I recommend compiling all of that into a post and pinning it at the top of the page. With the full understanding, this is a haunted trail, and it's supposed to be somewhat dark. I felt some spots were too much, so they could use just a touch of light to help groups find their way – when you're working with the outdoors and uneven ground, trip hazards become a little worse if you can't see well.
---
Immersion Score: 6.64
Immersion Scores – By Question

Immersion Scores – By Attraction

Immersion Review:
Pumpkins and cute Halloween decorations were visible as soon as you arrived and around the property, confirming you were somewhere spooky! Even their eating/hang-out area was themed, with Autumn decor on each table and a creepy mannequin strung up above. The walk to the tent, where the trail entrance is, could've used some love, too – I didn't see much beyond the sheds and stuff out there. They did have Texas Chainsaw Massacre projected on a screen for waiting groups to watch.
Every scene on the trail had some connection to its story, though that wasn't always obvious. You sort of needed to know their storyline going in to understand. Posting it up somewhere for groups to read before they start the haunt or having a staff member/character give it to them prior to entering would help with the immersion. Some of the areas I walked through included the opening voodoo shack (very cool), a campground, a plane crash (!), several more shacks inhabited by crazies and cannibals, a spider nest, and more. The trail exited a little ways from where the bonfire was, leading back into the main square.
The Trail was good about covering up sources used to power their lights and such, and actors didn't leave drink containers or anything where patrons could see them. I noticed most of the lights used to illuminate the path were sort of out in the open. If they could be covered up just a bit more using creepy cloth or surrounding foliage, it would make them less noticeable.
---
Special FX Score: 5.74
Special FX Scores – By Question

Special FX Scores – By Attraction

Special FX Review:
An impressive inflatable reaper loomed beside the ticket booth—music played in the square, a mix of spooky tunes and classic rock. The tent at the beginning of the trail had a bloody tablecloth spread over it and a movie playing on a screen.
Various materials were used to outline the trail's path: string lights, wood planks, plastic stretched between the trees, tiki torches, and metal barrels. Ambient lighting- in greens, yellows, and reds- accentuated scenes and illuminated props and aided groups in staying on the path. Most scenes were made of various materials cobbled together – plywood, pallets, sheet metal, black plastic. Many spooky props were included in each area and at points along the trail; among them were body parts (and hanging bodies), bones, skulls, reapers, and dolls. At one point, I stumbled upon the wreckage of a real airplane! Wow! Elena's ramshackle home was surrounded by skulls – collected from wayward souls, perhaps? One floor I walked across had an almost bouncy texture. Large, creepy, crawly SPIDERS infested another scene. In addition to all the little dolls, mannequins also littered a living doll's lair (yuck – I hate both of these things!).
Something to keep in mind with the trail is that they are limited by their location. There is no power supply, so everything is run on batteries and generators, and animatronics would be difficult to maintain. They were able to use music for ambience, and I heard quite a bit while I was out there, ranging from spookier stuff to rock/metal. I also noticed additional sensory effects in the form of a bloody water fountain I had to 'wash' my hands in and fog billowing out onto the trail. A blaring horn from the open hood of a vehicle provided the only non-actor startle in the haunt.
---
Scare Factor Score: 7.33
Scare Factor Scores – By Question

Scare Factor Scores – By Attraction

Scare Factor Review:
Because the trail was almost completely actor-driven, automated jumps were used sparingly. That gave their cast a chance to shine when it came to scares! In addition to what the extreme upgrade involved (see below), actors would hit things to produce loud, startling noises or build apprehension. (Someone was beating the hell out of something when I first started the trail – I couldn't see them, but I definitely wasn't sure about getting closer!) Some would unleash an incredibly loud horror movie scream. One little girl had perfected her dead, creepy stare; she clutched my hoodie and declared that I was NOT leaving! I also counted at least three psychos with chainsaws that were used for either sneaky startles or full-on pursuits!
EXTREME Upgrade: It's no secret that I love haunts who aren't afraid to get handsy, so I had to go with this option. It did not disappoint! Nearly every actor I came across went all-in when they saw that glow necklace. Contact ranged from light touching and tugging of clothes to being pushed forward, pulled to places I surely did NOT want to go, and one guy even scooped me up and carried me down the trail!
(Some of them were having waaay too much fun with this. After I'd finished the haunt and was hanging out on the property, The Branded reappeared and asked if I was warm. "C'mon, let's go get warm." He took me back over to their bonfire… then acted like he was going to toss me in it! Nope!)
---
Entertainment & Value Score: 6.75
E&V Scores – By Question

E&V Scores – By Attraction

E&V Review:
Escaping from this trail of terror took me approximately 18 minutes (but honestly, it felt longer). At a base ticket price of $20, this brings their MPD (minutes per dollar spent) value to a nice 0.90. This is a hair shy of the full minute per dollar spent I typically like to see in a haunt, but I still felt the price was worth it. The haunt does their best to pull you into their experience as soon as you arrive and keep you entertained; I could tell making it a 'complete' experience was still in the works, but the trail was off to a good start in that regard. I foresee it continuing to grow for seasons to come. This would be a great haunt for customers of all ages and all levels of haunt experience. And for us thrill seekers, the extreme upgrade was well worth the extra five bucks.
Not all those who wander are lost – but you may very well be if you wander into these woods! If you're feeling brave enough, find the Trail of Lost Souls this Halloween season and discover the secrets of the voodoo queen, but tread lightly – or you might end up joining them.
---
View Full Score Sheet
---
Pics We Took From Our Visit:
---
---
Have you visited this attraction?
---
Past Awards
---
2022 Awards
The Crypt Keeper - Caleb Parker-Moore (Given by: Team Zombillies)
---
---
Past Awards
---
2022 Awards
The Crypt Keeper - Caleb Parker-Moore (Given by: Team Zombillies)
---
Join ourspookyadventures!
We visit Halloween haunted attractions year-round! Follow us for haunted house walkthrough videos, behind the scenes footage, and more!