Trail of Terror – Full Review
Trail of Terror is a Haunted Attraction located in Wallingford, CT.
60 North Plains Highway, Wallingford, CT 06492View All Details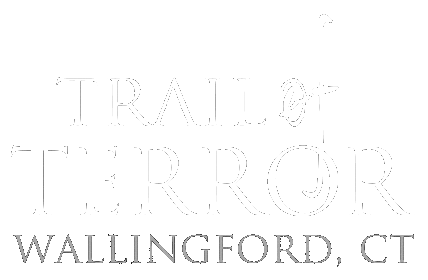 Features:

Paid Parking, All-Outdoor Attraction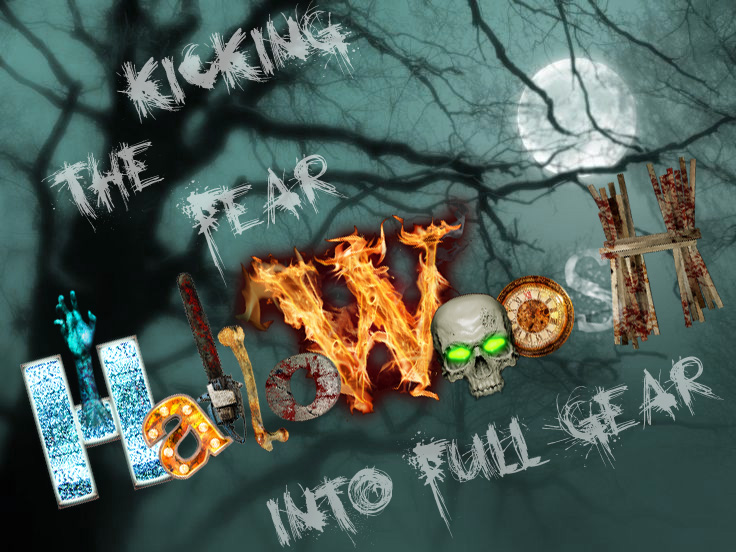 This attraction was reviewed on October 9, 2020 by Team Hallowoosh.
How Do We Get These Scores?

Final Score:

8.5
How Did We Get This Score?

Summary:
Surrounded by the deep dark and lush forests of Wallingford Connecticut sits one of New England's most celebrated and cherished haunted attractions. For twenty-six years now this incredible attraction has been a yearly tradition for friends and family all over the world! People really have flown overseas to see what kind of Halloween magic the crew at Scare Crew Productions have conjured up for the season. Every year they have changed the theme of the trail and somehow manage to make it feel like it's been aging for years! Brand new sets with so much detail and commitment to the craft of haunting they can hold their own history.
That's why this year is a very special year for guests. Because instead of focusing on one particular theme like they do every year, this year they decided to bring back and showcase the best scenes from almost every year! Much like a paint collector roaming the gallery to experience a plethora of treasures, Trail of Terror invites you to roam their woods filled with works of art. Art that induces your most real emotion ' Fear! In 2020 Trail of Terror reminds you .. Fear Is Art!
---
Cast: 8.65
How Did We Get This Score?

New England has a small handful of haunts that are completely volunteer-driven. But none of them compare to the size and quantity that Trail of Terror produces. In a normal year, I can expect to see anywhere from seventy to over a hundred actors here. This year due to COVID regulations they had to obviously shorten that number quite a bit. But if I wasn't paying attention I never would have noticed. In the previous years I've attended I could expect to see quite a few actors working the queue line. Usually a few stand in the sets built to surround the area. And a couple that even have a couple of stage performances every night. I believe I only saw two actual costumed actors in the waiting area and they were mostly trying their best to direct guests where they needed to be.
The most impressive aspect of Trail of Terror's cast is the fact that they actually are quite good at their job. I encounter a good number of actual actors fully immersed in their characters every time I go. I particularly enjoyed an actor who had to comment about how sorry he was that we had to crawl through the 'sewer' in order to keep moving forward. Only to crawl through a tube and find him casually walking past me from a secret doorway, still wishing and hoping there was some easier way to move forward without going through the big sewer. We were also fortunate to see a mad scientist going absolutely crazy over his successful Frankenstein's monster creation. He had an entire stage full of electric voltage props and switches and buttons and I don't think there was any part of that set he didn't touch. Hopping around his creation screaming, 'I've done it! It's Alive!' and we didn't know if we should be looking out for him or the monster he was about to resurrect. I also really enjoyed the little bit of interactivity some of the actors gave me. One of the scenes we walked through was a large fallout shelter. Behind a caged reception booth, an actor popped up and screamed, 'HI! Welcome to Vault 88, Can I take your reservation!?' I didn't quite know what to say so I let out just a little, '… sure, why not?' without missing a beat he screamed back, 'Well That's Too Bad!' And let out a maniacal laugh.
But I cannot say enough about all the actors portraying the Thirteen Ghosts! I was fortunate enough to see this particular set years ago when I first discovered Trail of Terror and it has been one of my top favorite moments of my entire Haunt Touring Career! We'll talk more about the set later in the Theme category but I'd like to acknowledge the cast for now. Sure I might be fanboying a little bit when I say I liked these guys a little too much but they still did a great job. Particularly with the attitude of the ghosts, not all of them are supposed to be the lunging out and screaming type. The ghost they call the Withered Lover just stands there looking helpless and creepy as she is just the ghost of a burn victim. The one they call the Dire Mother pretty much just keeps feeding her obscenely overweight son and that was creepy enough too. In fact, out of all thirteen characters, there are really only three that ever make any sound in the movie, and the three actors that portray them are indeed the only ones who made a sound. Bonus points to the girl who had to play the Angry Princess, who is the walking corpse of a nude woman in the film. She had to pop out of a shower curtain and timed it just right when we were exactly six feet away! That got me and my partner really freaked out. Not all thirteen characters were portrayed by actors since one of them is literally a torso and another is a five-year-old boy, but I believe I saw all thirteen present.
Favorite nostalgic characters aside, the entire cast was excellent! Never breaking character, always having an actual character, pretty much everyone had some form of dialogue and not just a scream. And it was really awesome to see so many different characters too. Traveling to multiple haunted attractions even in a week you will notice the abundance of different characters practically anywhere. But at Trail of Terror this year I can almost say I saw every type of Haunt character there is. Everything from popular horror films to original characters and all the general Halloween creatures and even a bunch of unique characters too like the ones in the fallout shelter. The actors at Trail of Terror really know how to bring out everything we love about this haunting season.
---
Costuming: 9.01
How Did We Get This Score?

I can honestly say that every actor was wearing a great costume. Nothing cheap looking or only half done. Head to toe they were all completely dressed up for their characters. It was a nice and relatively warm evening so there wasn't much excuse to throw on any unnecessary layers. But Trail of Terror is pretty much completely outdoors, so come prepared just in case as I'm sure the actors do too.
We didn't see too many full face masks actually. Other than the required face masks or shields it seemed like everyone was in some sort of makeup. A few exceptions for the actors that had to play famously masked characters like Michael Meyers and Jason and Sam from Trick 'r Treat. We did see one actor with a melted face mask as he hovered over a car's radiator and it blasted him in the face. Don't freak out, pretty sure it was just a fog machine.
I think my favorite costume was a full suit of post-apocalyptic armor with neon paint all over it. Everything looked like it was made out of metal and had seen plenty of battles with weird mutants or aliens. There was an awesome gas mask looking piece over the actor's mouth with tubes and wires coming out of it. It just really freaked us out.
In the past few attractions we've gone through, the majority of the actors are asked or advised to bring their own costumes and masks. Naturally, most of them just bring a mask, and though it's never that bad and much safer during these times I sometimes miss seeing what people can do with makeup. It was a nice surprise to see plenty of the actors at Trail of Terror taking it upon themselves to look as creepy as possible and staying safe at the same time.
---
Customer Service: 8.5
How Did We Get This Score?

Let's start at the beginning and work our way through. Trail of Terror started out as a fun home haunt on a dead-end road, so parking was an issue ever since the beginning. Fortunately for them, they have a neighboring park with plenty of parking. This park is maintained and operated by the Polish National Alliance Lodge 513 and they are not affiliated with the haunted attraction. They are charging $8 to park in their lot and it fills up VERY quickly. We must have shown up thirty minutes before opening and already the lot was at 80% capacity. Probably half the guests of Trail of Terror are teenagers that have been dropped out by their parents, so the line was getting quite long before opening too. Can't expect much less from one of New England's most popular destinations.
Much like everywhere else, they are taking your temperature and asking the regular questions of if you've been in contact with anything and giving the rules of attending the attraction. One thing they are doing that I had yet to encounter from any business is they required us to clean our hands with their sanitizer. A nice woman stood behind the other nice woman who took our temperatures and she carried a big gallon of sanitizer and squirted a little bit into our hands. I can understand the safety of it all, but some sanitizers do a better job at dissolving into your skin and this stuff was rather sticky.
After getting everything sorted out with the COVID regulations, we made our way through the woods for a short distance and arrived at the real entrance to the attraction. Here they asked for our tickets which can only be purchased online. They scan our QR codes that we received by email or printed if we wanted to and told us to make our way to the waiting line.
This year they have limited their ticket sales much like everyone else. Although unlike other places, they are only allowing two options of purchase. You either HAVE to buy a six pack of tickets for $150 which makes a regular ticket for one person $25. Or you can purchase a limited $40 VIP ticket. Both of these prices are pretty good deals. I was lucky enough to acquire tickets in time but I believe the entire month of October completely sold out by mid-September. It's not unlike Trail of Terror to sell out before the season starts even in a regular year. Well, this year I think many of the people who purchased tickets early are the true admirers of what Trail of Terror does. And the shock of seeing $150 for a required six pack of tickets I'm sure scared a few people away. Along with the COVID requirements and risks, naturally, this might have caused less rowdy crowds to show up. Therefore allowing a steady and respectable crowd to move through at a steady pace. In any case, they did a great job this year at managing their guests.
The Trail of Terror Advisory Board searches for local charities in need and tries to help them any way they can. Focusing on homeless shelters, youth programs, veteran groups, volunteer fire departments, drug and alcohol awareness, and animal rescue organizations. They even are in the process of saving a historic building in the area. For a few years now it has been the dream of Scare Crew Productions to restore the old Armory in Meriden Connecticut. Maybe even one day they'll turn it into another Connecticut Haunted House! Practically all of the money the Trail of Terror makes goes right back into the community. To date, they have donated over Two Million Dollars in total to any and all charities around the area. This is another reason why Trail of Terror is one of the greatest.
---
Atmosphere: 7.06
How Did We Get This Score?

The area where people await to enter the attraction is typically surrounded by a few haunted themed house sets. And every once in a while an actor would appear on these sets standing over the crowd. I believe they even fire off a shotgun blank every half hour or so. During our visit in 2020, we acquired a pair of VIP tickets which allowed us to scoot around that whole general area and we were not exposed for too long to what exactly they were doing this year. But we could see the area when we exited and it seemed to us that most of the lighting was shut off and no actors were present. I'm sure they focused their efforts more on the haunt itself than with limited actors and staff due to COVID.
We did, however, see a clown and a Dracula character more or less guiding guests to where they needed to be once they entered the park. And the clown ended up walking into the woods where people were walking from the parking lot. I'm sure they caused a few of them to run back.
While waiting in the line we could hear very distinctively the sounds of chainsaws and monsters and screaming and all kinds of creepy things in the forest. Not sure if it was intentional for the waiting line to hear all of that but it was clearly coming from inside the haunt and traveling through the thick woods into the parking lot. It was loud enough to make some people question how intense this place really is.
---
Special Effects:

9.52
How Did We Get This Score?

There is no doubt about it, the thing that puts Trail of Terror at the top is the attention to detail. Their actors and crew and costumes are all great and their guests love them for it and once you take a walk through their awesome sets, you'll see why thousands from all over the world want to visit Trail of Terror. There is very little in this haunt that looks like it was bought at the nearest department store. I found myself checking to see if spiderwebs and dust and rust were real and I'm still not entirely sure. The lighting is always perfect for each set, it was never shining directly into my eyes and always placed at just the right angle to give everything that extra creepy look. Surprisingly, they don't have as many animatronics as you might think but the few that they do have are working nicely.
The sound is something that is completely overlooked at haunted attractions as it is in most forms of entertainment. As I stated before, when arriving onto the property all I could hear in the woods was a random collection of crazy Halloween sound effects blaring from the attraction. The sound was loud enough to muffle the sounds of all the cars pulling in and out. And when I finally got into the attraction, I could hear none of these random sounds. All I heard was music and sound effects that matched the theme of the set perfectly. I remember one of the first scenes was more or less a mad scientist and his workers cutting open bodies and limbs with organs hanging all over the place. What most people probably won't remember is the thumping of a heartbeat played throughout the scene. I recall walking through and trying to figure out what exactly the scene is about. A few doctors playing with dead bodies has become almost second nature to a haunt tourist like me. As far as I cared I was just in another crazy killer's room. But when I heard the heartbeat I admit I had to stop and take it all in to realize what the whole scene was about. My mind took me from 'just some crazy guy with dead bodies' to 'Welcome to Body Parts World! And You Are A Fine Donation!' nobody actually said that, my mind said that to me in my own head.
Probably my favorite actual effect was when a character hunched over a car's engine and was blasted in the face with radiator steam. They could have just done regular unlit fog but they went with a great yellow-orange light and really sold it on the 'steamy hot' effect. The actor really sold the part too by screaming in his melted face latex mask.
Somewhere in the radiation set, they had something that became more and more glorious the closer I got to it. I think the whole idea is that this is somewhat of a reactor core or something. From a distance, it's super easy to mistake it for a large disco ball. Closer and closer I edged to it realizing the sound's significant role again. Much like a warbling humming was coming from this big mirror ball reflecting blue lights from the outside but also radiating neon green lights from within it. It was spinning so fast and the weird sound was so unique I couldn't take my eyes off the thing. I felt like I was getting hypnotized. But for a minute or two before this giant reactor thing, I had forgotten I was in a radiation power plant scene. This mirror ball and its accompanying sounds took me right back into the theme and left me there for a minute or too. It Was SO PRETTY!
---
Theme:

8.05
How Did We Get This Score?

Trail of Terror seems to name their seasons something different every year. Although it is never really introduced or plays out in any kind of fashion. There's not much for story telling there if I might say. This year they advertise their haunt as 'Fear is Art' continuing their streak of 'Fear' themed labels. In 2019 it was 'Fear takes time' and 2018 had 'Fear takes Root'. To a regular guest I'm sure they don't even realize it, but us haunt nuts were like 'Oh! This year is going to be about Trees!' or 'Oh! This year is going to be like Time Traveling!' And what we end up with is a giant cluster of themes and sets. But they definitely put in a ton of hours and passion to build up the haunt every year because they switch the walkthrough around quite a bit in between seasons.
It is very much a walk through a particular world of horror and into the next world without any real conclusion. I say world because unlike other haunts that jump from theme to theme in one or two rooms, Trail of Terror actually does leave you in the theme for at least a few minutes with multiple scenes and sets. I will say that they do a fantastic job at least at setting up the next world. For instance, we escaped the sewers of old time London without getting slashed up by Jack the Ripper. And then we look up and find ourselves standing in front of the famous Haddonfield IL house from Halloween. The classic Halloween theme was playing from the balcony of the house as we made our way into the front door. And the next few scenes in the Halloween world were classic scenes from the original 1978 film. The Judith Meyers headstone on the bed alongside the girl's dead body. The sheet ghost scene but with more than one person in a ghost sheet to keep us all on our feet. Even the asylum scene but no one was in there ' which makes sense because that's the scene when Michael Meyers escaped.
We were very impressed with just how many different worlds they had to offer. Just to name a few; A multi-level dollhouse, evil christmas, scary sesame street (or something like that), and all the ones I've mentioned before.
---
Scare Factor:

7.8
How Did We Get This Score?

The scariest thing about Trail of Terror is the concept that you are lost in a never-ending flow of different horrors. We stayed long enough in the creepy dollhouse to learn how to defend ourselves from the small creepy girls dancing around us laughing. But all that did was force us to keep looking down for the next scare. This was a big mistake on our part as we only saw the feet of Predator before looking up to the snarling alien already in mid lunge!
Much of the layout for Trail of Terror works in this way where we get used to a type of scare just long enough to let our guard down for the next type. Christmas world to Bloody Mad Butcher world to creepy religious cemetery to violent radiation zombies, that kind of roller coaster of fear.
Everything about the cast and costuming along with the amazing set design help make this haunt one of the creepiest we've ever been to.
---
Entertainment & Value:

8.66
How Did We Get This Score?

The Trail of Terror this year took us 47 minutes to walk through. They do have one little section in the middle of the trail to break up groups but this barely slowed us down at all. In the case of this year's six pack general admission price, we can say that general admission is $25. Although one could spend all $150 on just themselves if it was the only option. If your group has seven people then one of those seven is going to have to buy a six pack. But we'll just say $25 is what most people are paying for the experience. $25 for 47 minutes gives us a minute per dollar value of 1.88 which might be one of the highest ratings in New England. The national average has been said to be around 1.3 – 2, meaning 2 minutes of an attraction per every dollar you spend. Trail of Terror has been in the top runnings for best priced New England haunts for a long time. Usually, they are only $20 tickets. But the ticketing has not been without issues in the past.
Every year they strongly suggest you purchase your tickets online so you can get into a time slot. The majority of their tickets are sold online every year and only a handful of tickets are available to be purchased at the door. To be completely honest, the three or four times I have attended this attraction, this ticket and waiting line and timed ticket concept have just gotten worse and worse. This year they seem to have gotten much better and it may have to do with required higher standards. But it has absolutely been their biggest downfall as an attraction. Their sets and actors and overall love for the haunt makes up for it, and also the fact that they donate more money than almost any haunt in the country. But I'll admit it has kept me from attending annually. The time blocks have worked more like a 'time when you can enter the line' more than a 'time when you can go into the haunt' type of ticket. One year we were the first to show up at 5:30 pm knowing how frustrating their lines can get. We purchased a ticket at the gate and were the third group in line. Because we didn't purchase a time block ticket online, they had us waiting till 10:30 pm. If that wasn't bad enough, when we entered the haunt, there was a traffic jam that lasted for twenty minutes and left us standing in the rain. If that wasn't enough, 'No Smoking' and 'No drinking' signs were up but that didn't stop anyone. Even the officer on duty walking around the line didn't stop anyone. So we stood there for hours while kids around us were blowing smoke in our faces all night and sneaking alcohol into the property. Hopefully, this is all in the past now. Fortunately this year everyone has to go through a metal detector and they have many watchful eyes on everyone. And the line was moving very smoothly. Even when we were exiting the attraction we could see how short the line was waiting to get in and it was significantly shorter than years before. So things are getting much better.
For the amount of passionate detail we saw and for the great price, I do recommend this attraction strongly. They had very helpful and safety aware staff, excellent performances from an entire volunteer cast, and some of the best detail I've ever seen, the money you spend is money towards so many in need in the community. One of New England's best for all of those reasons! Make your plans to see them as soon as possible!
Trail of Terrors 'Scare because they Care'!
---
How Did We Get These Scores

Promo Images:
Click to Enlarge
---
Guest ReviewsGuest Average: 8.63 out of 10
Ashley – 10/10 – October 12, 2018The Trail Of Terror Hass to be the best Hall I've ever been to because they are actually on theme …show more with everything, their make up does lack a little bit But they are always to the point and on character. When I first went there two years ago I was so amazed by the clown with the blue mohawk on top of the Porta potty hitting it with a hammer to scare the customers, or the clown with a very colorful hair into t but they are always to the point and on character. When I first went there two years ago I was so amazed by the clown with the blue mohawk on top of the Porta potty hitting it with a hammer to scare the customers, or the clown with a very colorful hair and too-too walking around. All of the trail is in our walk-through and decently priced for tickets I would 100% highly recommend this want to anybody because it is just that good
Tristan – 10/10 – October 14, 2016Best haunted house in the state! Hands down… Go online and get your tix bc you don't wanna miss …show more this place!
Phil Anderson – 9.52/10 – October 4, 2019I like this one more and rank it higher than Scare Factor. This haunt has been around for years, and …show more every year it's a little more refined. There are some really terrific people who go all out to put this one and it really shows. The atmosphere just leading into the event, the snaking line where you get glimpses and lots of sounds of the haunt, and are broken up in to stages, are a great set-up. Once you're inside it's long, scary, fun and detailed. The scares can really get you, and the bits of humor you get out of some actors are often perfectly timed. If you look elsewhere this haunt is frequently ranked as one of the best in the state, or even the northeast, and there's a reason for that. It may not be the very best, but every year they do a great job with a very well run, plenty scary haunt.