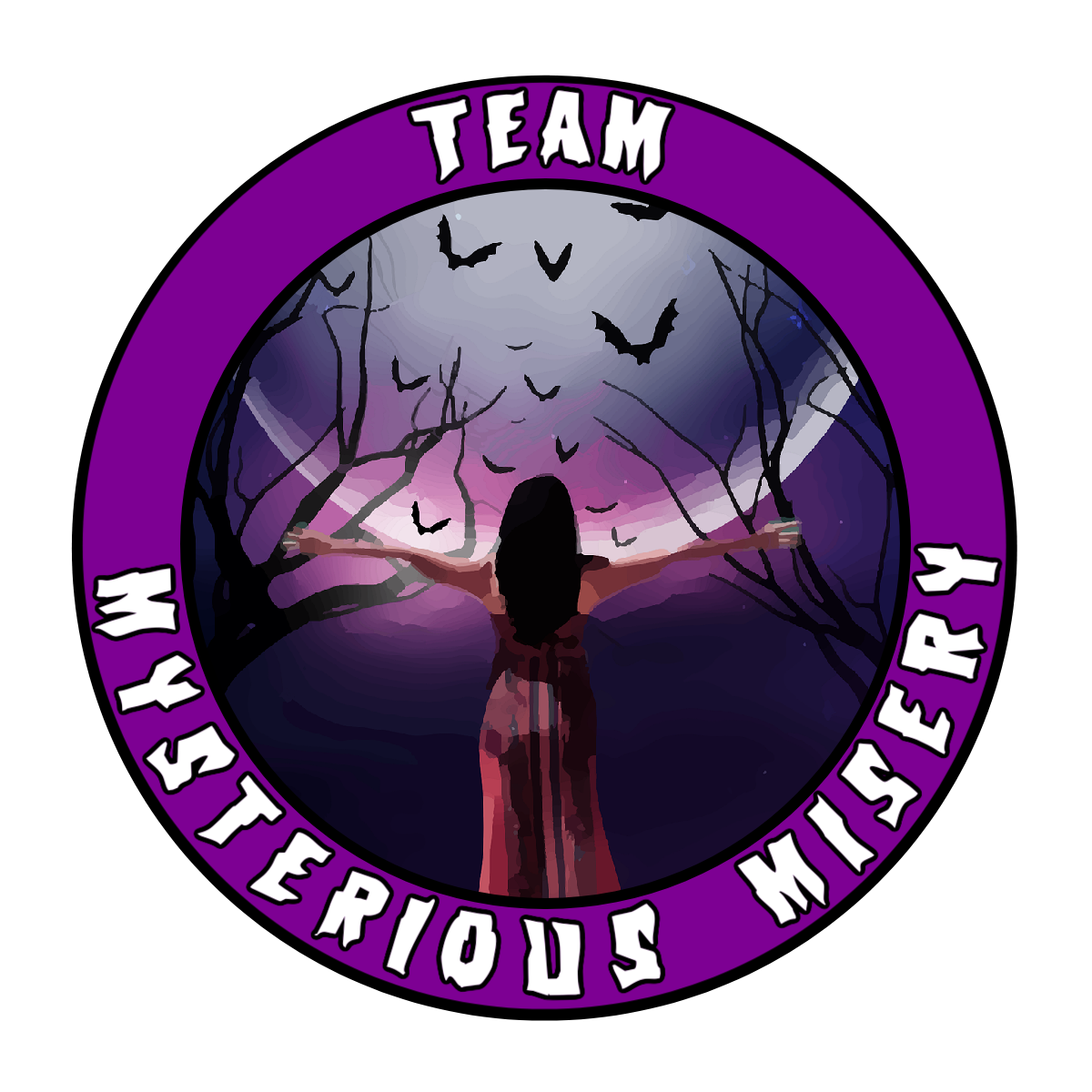 This attraction was reviewed on September 29, 2018 by Team Mysterious Misery.
How Do We Get These Scores?

Final Score:

7.67
How Did We Get This Score?

Summary:
Kickmaster Footgolf owners Bob Clanin and Debbie Guzzo have partnered up with Donnie and Terrie Hoover to create a new haunted trail in Grove City, Ohio, Trail of Tormented Terror. This trail did open for a few short weeks last year but is back this year, better than ever, kicking ass and taking names. Its providing terror on a five-acre trail for every victim brave enough to enter. The legend of the Lycon Corporation and their illegal dumping put you in a horrific place to be where the morbid creatures are hungry and like the taste of humans.
---
Cast: 7.4
How Did We Get This Score?

The Trail of Tormented Terror has an all-volunteer cast. On average, there are 22 mutated creatures that are roaming around that want to call you their own. The cast consists of a diverse group. Some were haunt veterans who have been around the business long enough to know what it will take to scare the hell out of you while others were first-year newbies. However, don't count the newbies out as they were providing haunting dialogue and drumming up hidden scares everywhere.
One of the highlights you will encounter are the clown-like creatures that the toxic spill has created. They will provide you with great entertainment; especially when they roll on a steel drum coming straight at you! They also like to engage in conversation, so be prepared because you never know which way the conversation will go. I loved how some of them engaged for quite some time without breaking character. Likely because this is a volunteer position, it seemed as if there weren't enough cast members in some areas.
Our shouts outs go to Anthony Newsome, Reese Stinett, and Chase Newsome for their stellar performances we hope you will get to witness at the attraction.
---
Costuming: 8.16
How Did We Get This Score?

Considering that this is only the second year that The Trail of Tormented Terror has been open, they did incredible in the costuming department. However, this is to be expected when Keith Newsome is one of the leads in the makeup department. Mr. Newsome has been a part of the haunt world and has been doing FX makeup for years and he gets it right. Mr. Newsome has a team that includes Marla Royce, Brittany Murphy and two trainees that keep these toxic creatures believable. With this team in place, you will get to experience some creative and skillfully made-up beasts.
While the creativity runs ramped in the haunt, you will also get to experience some very realistic and relatable costuming as well. Masks were limited in this attraction, which gives you the benefit of seeing one-of-a-kind creatures and not your run-of-the-mill Jason masks. One of the highlights here is that each creature you approach is completed and enhances the scene you're entering.
My shout out here is for an original creature that you must pass during your journey to make it out of the haunt. His name is Zomketh and he will awe you with his presence.
---
Customer Service: 8.31
How Did We Get This Score?

The Trail of Tormented Terror's team was eager to assist and help all guests so that they enjoy the attraction. From the moment we walked in the door, we were greeted by professional staff. From the face painter all the way to the cashier, everyone we met was helpful and friendly.
This haunt is in partnership with Kickmaster Footgolf which brings added enhancements to the trail. Some of those enhancements are a well-lit parking lot with ample spaces, clean indoor restrooms (yeah buddy no port a potties' the little things), an indoor area in case of inclement weather, food and drink options, and much more.
You can easily find all the details you need either on their website or Facebook. One thing to be aware of is that we didn't feel like there was enough signage for The Trail of Tormented Terror; if you find the Kickmaster Footgolf signs you are in the right place. This will be an area they grow in the more years they are there. Another thing that is easily forgotten by many is this is a trail outside. Be sure to dress appropriately for the weather, wear proper shoes, etc. It's dark, so if you insist on getting that last tweet in and you don't put your phone fully into your pocket, it may take a while to find it.
---
Atmosphere: 6.2
How Did We Get This Score?

The Trail of Tormented Terror (as mentioned in the earlier sections), has partnered with Kickmaster Footgolf so it can be a bit confusing as you step out of the car at the location. You will see a white building but probably will not be sure that you have reached the haunt. As you walk to the main doors if you look to the right you will catch a glimpse of the horrid creatures that are ready for you and you may hear screams in the distance. If you go inside the white building they have amazing customer service that will help you navigate where you need to be. Once you get into the line for the haunt, the cool dark night and the distant screams make it very real for what you are about to experience. This is the point where the real atmosphere of the haunt starts to kick in.
---
Special Effects:

7.75
How Did We Get This Score?

Being a newbie on the scene there are some things that The Trail of Tormented has going for them. Thanks to the people that have been in the industry for a while that are helping this haunt along, you will get to experience a creative and well-put-together trail. You will get to experience scenes that are complete, creative, and you can tell that they have taken the time to think out all the details. The scenes will be distinct, and you will quickly know what area you are in by your surroundings. They like to show off their ability to create things, so you will see lots of props and other items which are unique to your experience at their haunt. A simple item such a ghillie suit with the thoughts of the design team will create a surprise you wish you didn't see. This haunt is working towards being an extremely immersive haunt and their work is showing that they are well on their way. One thing you will miss at this haunt is sound effects as there are not many.
---
Theme:

7.85
How Did We Get This Score?

The Trail of Tormented Terror is based on the legend about the Lyncon Corporation. In 1969 the Lycon Corporation put a few barrels of toxic waste into the woods. No big deal. Most companies did this, right? The toxins leaked all over. In 1979 a group of animal activists went into the woods and were never heard from. However, there are rumors that cannibalistic creatures lurk around the area looking for prey to eat.
You can find the complete legend on their website before you attend The Trail of Tormented Terror. However, if you do not have time, the creature at the front will fill you in on the important details you may need to know to survive. Knowing the legend beforehand makes all the pieces of the haunt (actors, costuming, scenes) feel like you are part of a nightmare you don't want to be a part of. Since the legend is based on something that can actually occur, it makes everything feel that much more realistic. The trail is in a wooded area, which is perfect for dumping illegal toxins.
---
Scare Factor:

7.79
How Did We Get This Score?

The scares are bountiful at The Trail of Tormented Terror. You will find simple things that seemingly come from nowhere to attack the member that is in the back of your group. We also found that distractions were the more complex techniques used that will get the member in the front. The scares come from all directions; up, down, next to you, all around. You will find it hard to concentrate because its dark and you are outside so your mind has already started playing the game so everything else is enhanced. All the way from coulrophobia and panic attacks, The Trail of Tormented Terror is serving up quite the variety of frights in its second year.
The finale is not something you want to run through but you will, especially with the hideous thing that lurks around!
---
Entertainment & Value:

7.55
How Did We Get This Score?

The Trail of Tormented Terror provides a creepy, good night. It is a five-acre trail that took us about 17 minutes to escape. However, your time will vary because it is a self-guided tour and it depends on your group's pace.
On the night we attended, we didn't have to wait long. There are minimal actors and activities in the queue area but there are things inside the building. I feel like $15 per adult and $5 per child is a very reasonable price to pay for a night of entertainment. VIP admission is available if you go on a busy night at $20 per person.
---
How Did We Get These Scores