Trans Allegheny Lunatic Asylum Haunted House – Full Review
Trans Allegheny Lunatic Asylum Haunted House is a Haunted Attraction located in Weston, WV.
71 Asylum Drive, Weston, WV 26452View All Details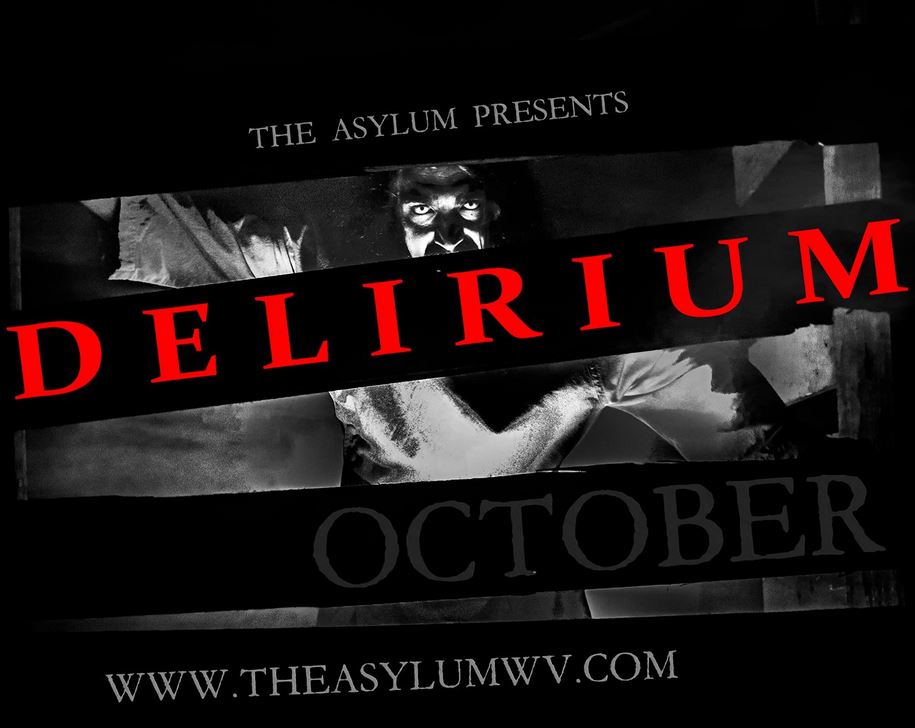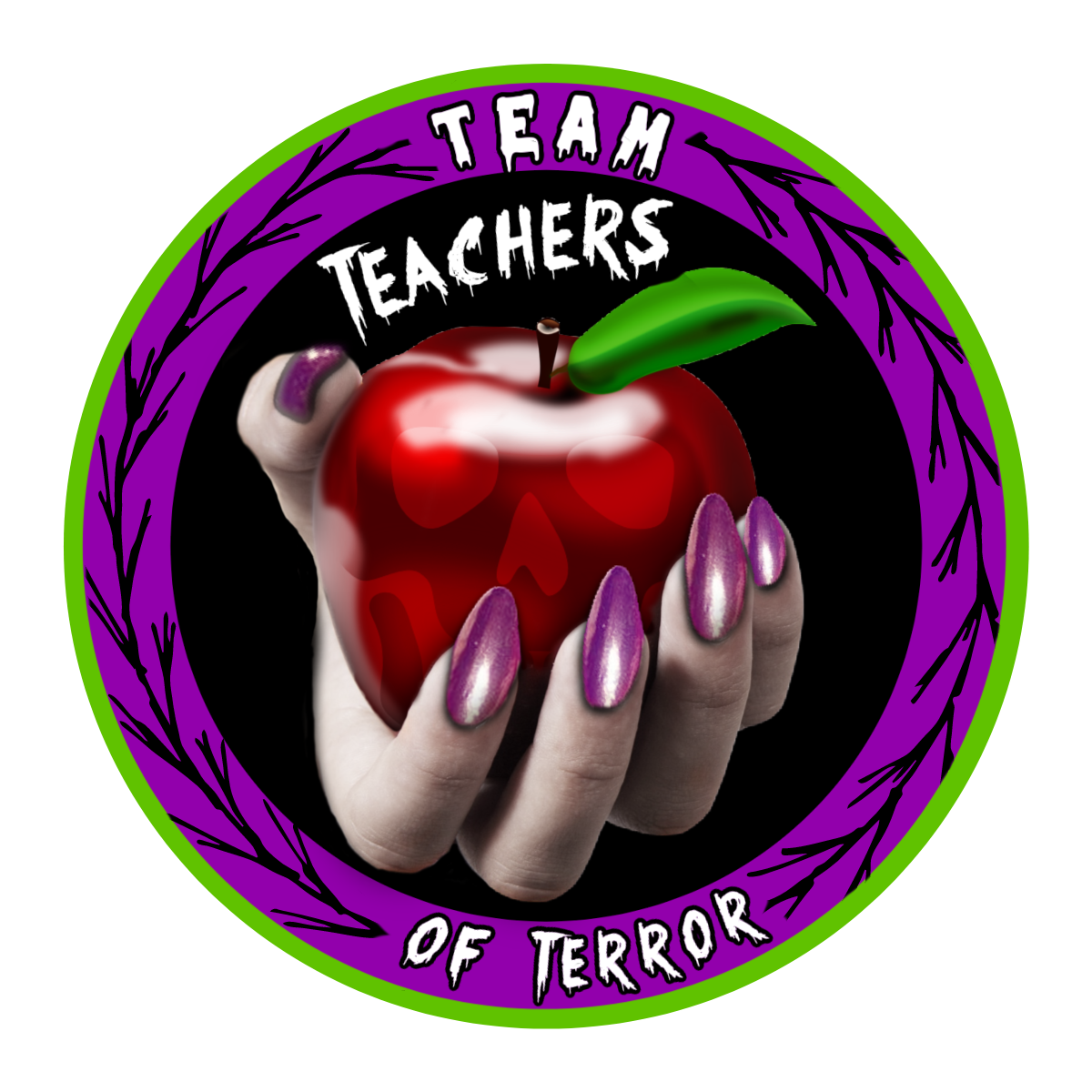 This attraction was reviewed on October 9, 2021 by Team Teachers of Terror.
How Do We Get These Scores?

Final Score:

8.16
How Did We Get This Score?

Summary:
Trans-Allegheny Lunatic Asylum Haunted House is a well-known area with a well-known past. What better place to play host to a seasonal haunted house than to choose one on the site with a history of so much madness and despair? Dubbed the most haunted place in West Virginia, the electricity in the air is palatable. Very few things in this world compare to that walk you take toward the main building in order to get to the haunt. The architecture is jaw-dropping and stays with you long after you are gone.
Delirium is the name of the haunt here, and it tells the story of a demented doctor who is doing unimaginable experiments and procedures on those unlucky enough to find themselves on the premises. Not only do the patients and staff suffer at the hands of the doctor, but they, in turn, try to inflict suffering on those who enter. You have been warned!
General admission tickets cost $25, or you can upgrade to a fast pass for $50. Parking is free.
---
Cast: 8.03
How Did We Get This Score?

While walking through, it seemed as though there was an adequate number of cast members. We spotted one large puppet that wasn't in use, but everything else was moving as it should. We entered spaces with one actor in the set, and others with two or three actors interacting with each other. We were kept moving along with a cast that 'scared us forward.'
The vast majority of the actors were wearing patient or nurse attire. They each displayed a slightly different affliction; and their words, mutterings, screaming, and other actions demonstrated this to a trained eye with experience with them. They did a great job of staying in character after our group left their spot, and were prepared for us before we got to each of them. Depending on the affliction, the actors banged props, screamed at us, laughed uncontrollably, or silently judged us.
We did enjoy some interactive dialogue as a clown told us jokes or when a manic patient was muttering about the headless victims not taking their medicine and answer the question we posed, 'Did you take your medicine?' with 'I would never.' In addition to nurses and patients in gowns, we saw some clowns, some form of mutated rat-man, a hazmat-wearing deviant, and a chainsaw-wielding maintenance man wearing overalls.
---
Costuming: 7.48
How Did We Get This Score?

The gowns, lab coats, and scrubs were dead giveaways that we were dealing with a lot of patients and staff. Makeup seemed simple and appropriate, or what we were able to see. We spotted some colored contacts. We saw evidence of injury. The clothing appeared to fit as it should; distressed, and realistic. We saw masks that appeared to also fit as they should and matched the character. The clowns wore clown costumes and the mutated rat sure did look furry. We did appreciate the creative style of the mask on the clown with their sharp teeth protruding out.
---
Customer Service: 9.75
How Did We Get This Score?

GPS took us directly to the haunt with no trouble. We knew to look for the massive main building on the complex to serve as a marker for the actual haunt in a side building to the left. Not only that but Delirium is beautifully displayed across the pillars of the haunt itself. The ticket booth is located conveniently near the main building, which takes care of tickets to the haunt further left, or the paranormal activities to the right. While the paranormal activities are not included in the cost of tickets to the seasonal haunt, they are also offered on-site for those who want to look for a ghost or two (at an additional cost).
Safety measures are expected and followed to a T. Customers must get a temperature check at the main entrance, must wear masks while in line outside the attraction, and also while inside. The actors also must take the same precautions. Air filtering systems are also in use inside the building. The building and haunt itself appeared completely safe, with no obvious issues or trip hazards.
We were able to speak with the owner and lead acting coach for a while. Both were polite and answered any questions we had. They were a pleasure to meet and to get to talk to. Ticketing staff and souvenir staff seemed a bit quieter in nature, but were polite and also answered any questions we had.
There is a Facebook page and website available for information about the haunt. Basic information was provided and online ticketing was available through the website. Mask requirements were also included on the website to let people know what to expect once they arrive.
---
Atmosphere: 9.6
How Did We Get This Score?

The iconic main building and the lighting of the lawn and front of the actual haunt told everyone to take notice. We spotted a messy lady wearing a nurse uniform, a clown, and a patient out front. Some were walking around the customers in line while waiting their turn to go inside. The patient ushering us in was clearly dressed as such and went over the rules before we could enter. He was friendly enough as he wished us luck as we crossed the threshold.
---
Special Effects:

8.25
How Did We Get This Score?

We heard a mixture of music and sound effects along with moments of quiet. We saw rooms and hallways with furniture and equipment, and in other places, we saw bloodied and dirty sheets hanging over the walls and a spotlight over the actor in their set. Some were in the dark with a spotlight above to bring focus to them. We met a stiltwalker who got especially close to us demanding to know what we were doing. We walked through two mannequin areas. One hallway or tiny room had mannequins lined along the wall, which of course, we expected to find a real person stealthily waiting to get us. We were right. While the mannequins were shifting and moving, she waited for those of us at the end of the line to sneak up on. The next mannequin room was a little eerier, as nothing moved. We thought we were going to get it again, but we managed to make it out alive and in one piece.
We were surprised a few times with hidden air cannons and vibrating walls. We came across several moving animatronics. Some were huge and took us by surprise as they came at us, while others were smaller and rocked or shook violently. We saw a clearly unhinged nurse strapped to a track on the wall, allowing her to run back and forth on it, and we saw another suspending herself on a dangling hula hoop. We were approached by extra-large puppets and witnessed a large spider shake itself at us as though to warn us we just might be the next meal. We found a really nicely painted section of the haunt in reactive colors to black lights, and also some black and white rooms.
---
Theme:

9
How Did We Get This Score?

The theme was clear: patients and staff having a series of adverse reactions. The theme matched the building it was housed in. The other characters provided a little break from the continuous series of hospital gowns and scrubs and could have been played out a little more.
---
Scare Factor:

7
How Did We Get This Score?

We received a series of different scares including: animatronics coming at us, darkness, winding paths, air cannons, excessive laughing, rantings and yelling of the patients and staff, threats of bodily harm, chainsaws, and jump scares. For most of the haunt, the scares were directed toward those in front. Later on in the haunt, those of us in the back received a little love.
Once safely outside, we were given a final chainsaw scare that is often used as a finale.
---
Entertainment & Value:

7.75
How Did We Get This Score?

With general admission being $25 and the minutes inside also coming to 25, our minutes per dollar ratio is a solid 1, meaning 1 minute of entertaining costs a dollar. This is not a bad price at all.
There were no midway games or other entertainment provided outside the haunt, but the nurse and clown walking around a little bit and the natural beauty of the building to admire. We did enjoy ourselves walking through to find out what was around the next corner, as we just never knew for sure what to expect and were kept guessing the entire time.
---
How Did We Get These Scores

Promo Images:
Click to Enlarge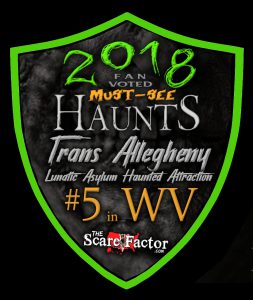 ---
Guest ReviewsGuest Average: 10 out of 10
victoria – 10/10 – October 24, 2020SPOILER FOR THIS HAUNT UP AHEAD cast 9/10 the cast was great, they were all pretty intense and …show more scary for the most part. there's somebody in at least every room (almost) there was an actor on a counter with long nails that had his leg over his head to distract us from the giant man on stilts that came out of nowhere, chasing the girl in the back of the line (this was also more effective because of the fast strobe lights) the actors use the theme and atmosphere to their advantage. example: there was re-accruing fog throughout the haunt, but the time when it was most affective was when burnt children were hiding underneath and would come out from every direction. overall the cast was great at acting completely out of their minds insane. costuming 8/10 every actors costume ranged from functional, to great. the stilts man had the best costume out of all the cast. i couldn't see very well because of the strobes, but what i did see was i'm pretty sure his head was a tv, and his clothing was all tore up and old looking. atmosphere 10/10 they used a real mental institution for this haunt and boy did it work. you genuinely felt like you were going crazy with the patients at some point. there were many themes. patients had certain fears, and the whole haunt showed these fears. examples: clowns, dots, claustrophobia, dentists, children, sickness, religion, dolls, mannequins etc. special effects 9/10 the props were greatly timed and huge. there was at least a three minute long section of walking through spider webs, with spiders coming out and moving. there was a section where there was fog and strobe lights with wooden palettes in a maze like formation, with children screaming worship him, which was a giant goblin prop that was actually pretty frightening. of course the strobe lights and fog were really good at some points. the lighting ranged from dim, seeable, and dark. there was a really bright orange light when we entered a room that shined in our eyes to where we couldn't see what was coming ahead of us, so it was pretty shocking. we were walking through a dark hallway with fog and a little orange light bulb. an actor had a big tazer in the corner, while the other had a loud car horn in her hand, that made me scream and fall. an actor stopped us and told us she had a good surprise behind this glass window with a dead body on it. we thought something was gonna happen with the body but she pressed a button and a big spike that we couldn't see slammed on the window. there were severed limbs, lots of blood, organs, and death. i remember a room with arms and legs in a bloody bucket hanging from a ceiling. severed heads, and ripped in half bodies. there was a bathroom scene with a man puking on a see through 'mirror' theme 10/10 the theme for this season was bedlam. a lot of the patients fears that ranged from scary to intense were shown in this haunt. scare factor 7/10 this haunt was loud, intense, eerie, creepy, quickly paced, disorienting, nauseating, gory, and well themed. the things that got me the most in this haunt was the disorientation, and the loud noises. the car horn scene, and the 'maze' scene were the most intense moments. after you walk in you pass a woman at a receptionist standing and hiding her face mumbling, there's two scenes after that and then you get to a room where there's at least four actors (this is a very small room by the way) and there's a wall in the middle that an actor can climb over and swat at you, which makes you flinch and wanna get out of the room faster just because of how intense it was. there's a church scene where there are benches in a small room against the walls that extend to a very small gap in between them to walk. there are props on the benches that you're looking at to see which ones real. they move really suddenly once everybody's in the room, which surprisingly got me. there ends up being nobody on the benches, but there is an actor preaching satanic things. there were multiple moments where i could feel my heart racing, even after i just got out of a scene. there was a clown section towards the basement, where it was a short little 5 minute circus, that was very disorienting, trippy, colorful, loud and intense. this was after the spider section so i had high expectations, and it delivered with colorful neon barrels, and pink and black walls. purple strobe lights light up a twisting and turning long hallway with a floor that was moved in different directions at every point, left, right, hallway tilted, up and down. i swear one foot was higher than the other at one point, and mixed with the strobe lights and the fog, it was very dizzying. before we entered the hallway, clowns were popping out of barrels that looked like you couldn't even hide behind them. the clowns were pretty intense and creepy too, that's coming from someone who isn't scared of clowns at all. right before the ending there was a long hallway of a light that would come on for a split second, and then go off for longer than it was on. i'm pretty sure i saw drums to my right and left that actors would hide behind and come out of whenever the light went out. the final scare thought could've been much bigger with adding some more actors. we walked outside and wooden pallettes surrounded us. after exiting the pallets, thinking it was over, we heard a very loud noise behind us. it was a chainsaw man chasing everyone back to the pavement. summary~~~ this haunt has everything you need. gore, loud noises, intense scenes, great effects, disorienting rooms and lighting, and very great theming. the only reason i would not recommend somebody going to this haunt is if you're new to haunted houses, if you're sensitive to flickering lights (there's a lot of that) i wouldn't recommend this. also please, don't bring your children and then get mad at them when they get way too scared. some of this haunt could use improvement though. i think the first half and the middle could use some improvement scare wise. this haunt could also add 5 or ten more minutes, it would be so much scarier that way. 7 is a good scare factor, that's above average.
Caleb Nelson – 10/10 – September 28, 2018I love visiting the Trans Allegany Lunatic Asylum every year and it never disappoints. Every year …show more the Haunt is redesigned and just beautiful. The actors are very good and make sure to scare the whole group.
Johnette – 10/10 – September 29, 2017Excellent variety of scares throughout 4 floors.