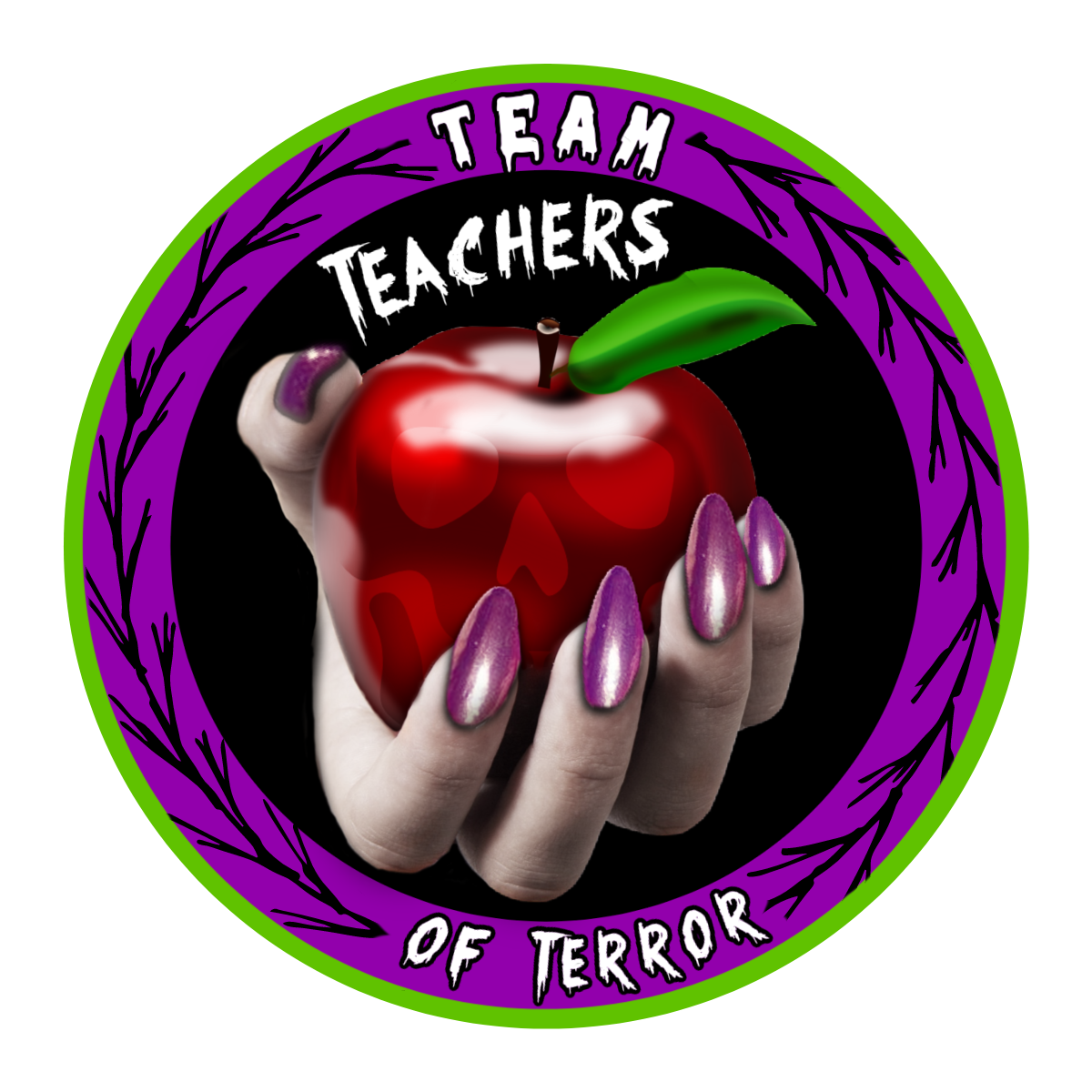 This attraction was reviewed on October 18, 2019 by Team Teachers of Terror.
How Do We Get These Scores?

Final Score:

8.94
How Did We Get This Score?

Summary:
What better way to enjoy the Halloween experience than to go to one of the state's most active and reportedly ACTUAL haunted houses to amp up the creepy feels? Talk about taking it to the extreme! Leave your ghost hunting equipment at home for this trip, you're not going to have time to determine if what you see, hear, or feel is of this world or the next. Your best move is to keep walking along and don't disturb the residents. Answer their questions and tell them they are pretty. No matter what you see, no matter what you hear. Play nice, and you might make it out alive.
The Miller Building was built in 1828, and served as an infirmary, or 'poor house' for nearly 150 years. They have been featured on the new show Destination Fear on the Travel Channel. This freshman year haunt is a charity haunt, with proceeds going to Habitat for Humanity. Don't let the fact that they are a brand new haunt mislead you into thinking they aren't ready for you. This haunt is great! By the way, you are welcome to come back and do some ghost hunting after Halloween is over, they actually offer tours for that purpose.
General admission is $20.
---
Cast: 9.15
How Did We Get This Score?

There were actors at nearly every corner we turned, some rooms had up to 4 or 5 characters sharing the space, so there were plenty of actors to go around. There were even actors in places we did not expect to see.
The acting here is fabulous! The feature characters were convincing enough to really draw us into their scene. The mistress of the place, with her wickedly powerful screams, made us want to get out ASAP, but the scene was so complete we wanted to stay, so to say we were conflicted would be an understatement! Her caged victims did so much more than say the common phrase 'Help Me.' They screamed, banged, and even climbed out of their cages or drug their cages while charging at us showing us just how desperate they were for freedom. This victim scene wasn't the only victim scene, but one of many, and they all were performed with such high intensity that we felt kind of bad for them.
Characters didn't only perform for us, they also demanded answers from us. They yelled or screamed, and sometimes got very close to us. At times, they groped the air after us. Some stalked us. We saw characters everywhere, some waiting for us, some following us, and some hidden away just to pop out unexpectedly. We even spied one laying on a plexiglass ceiling just above our heads! Don't worry, she crawled to the end of it to greet us at the end. We heard some characters share their obsession with different body parts, including fungus on the feet as well as the eyes. Remember, is not flattering when they say feet smell great because it's the fungus they are looking for. I can't imagine fungus smelling great.
---
Costuming: 9.25
How Did We Get This Score?

Costuming was clearly vintage and looked authentic. Everything about this haunt screams '1800's haunt.' From the simple white sleeping gowns to the darker woolen looking costuming, caps, and shawls, we felt immersed in the distant past.
Characters were complete from head to toe, including the farmers, who would have been working on the self-sufficient institution long ago. A creative and new character with a Frankenstein feel made a bright 3D appearance that was very intriguing. He had appliances and tubes that glowed nicely in the black light. He was pumped so full of the glowing contaminant that he even vomited that same fluid out. Little details, like the leather mittens Little Johnny had to wear because of his love of cutting things, made evident with his repeated text on the wall that he would not stab others really sold his story.
The makeup was discreet and haunting-looking on some characters, and some characters had some appliances on the face to give a damaged look. The few masks we encountered were different looking, but believable, appropriate, and well executed in their scenes. Ferdinand was working the queue area and had an appliance that fit his face well, and added texture and dimension to his character. His costuming was also appropriate for the time period with the dark, handmade creation of woolen pants and head and shoulder coverings.
---
Customer Service: 9.25
How Did We Get This Score?

We had no trouble navigating the website and Facebook page to gather useful information. Before coming to the haunt, we knew the address, contact information, dates of operation, etc. Driving to the haunted attraction was simple, GPS got us there with no problem. Parking was available next door at $2 a vehicle.
We felt perfectly safe walking through, (or as safe as a person can feel walking through a haunted building.) We did travel up a nice wide set of entryway stairs, so keep that in mind. We also were faced with very tight quarters more than once.
Concessions were available for those who would like a snack. Porta pots are available at the entrance just before the ticket booth and the Vintage Midway.
All staff were friendly and easy to talk to. They answered every question in a polite and professional manner. They are very proud of their haunt, and love to talk about it (as they should be).
---
Atmosphere: 8
How Did We Get This Score?

While walking the midway toward the haunt we noticed several eerie-looking school buses. Fans of the TV show American Horror Story who watched the Carnival series will know all about them. The buses used in the Carnival series were a donated gift to the haunt from the show. The clown stationed near them who peruses around is enough to scare people of all ages.
Also along the midway are string lights, fun photo boards (boards with holes for the face to poke out for a fun photo), and some simple hand crafted carnival style games for $1. While walking to the haunt, we were entertained with some live musicians performing, and stopped by a tent set up to showcase paranormal equipment.
---
Special Effects:

8.6
How Did We Get This Score?

This is a low-tech haunt, but it's still a good haunt for scares. The tech used fits in perfectly with the theme and time period of this haunt. Something as simple as a collection of chairs were arranged in such a way that we clearly could see something supernatural was going on here, as well as provide lots of nooks and crannies to reach out from. The same can be said for the silverware attached to the wall as if a magnet was holding them in place. The hidden door in the library with the books on the shelves created a suspenseful tone. The closet area with stacked luggage to wind through offered a drop down scare we did not see coming. We also enjoyed navigating through the strips of cloth we were forced to navigate through, unsure where to turn or where the end will lead, with creepy characters waiting for us at every turn.
Ambient music was played to enhance the uneasy feel while traversing through. Little things, like the cobwebs strewn about in the funeral area added to the realism and the aged life-sized coffin gave a sense of a funeral that never ends (or were they waiting for us? They said one of us was staying.) The details in the living room were perfected with pictures on the wall, period correct couch, vase and nicknacks on the mantle and coffee table. Even the walls behind the photos were real walls. This room could have easily been the headmistress' quarters, long ago'
As far as creative scenes and props, we enjoyed the 3D room. Instead of relying on bright paint on surfaces, American Nightmare stepped up the bright factor by attaching brightly colored tubes with brightly colored fluids on characters and the equipment. The exam room, with the patient trying to make a fast break, was perfected with exam tables, medical equipment, specimen jars, medical posters, and a sink making this as complete as any exam room in existence.
---
Theme:

10
How Did We Get This Score?

The theme was very easy to determine. The theme is 1800's haunted life at an infirmary, which is exactly what this building was. Everything from the props, costuming, and makeup reflect that time period at this place. The Cast includes farm workers, medical staff, patients, head mistress, some children, and a warden; all of which could have been in an infirmary at some time.
A haunted infirmary haunted house on the location of a one time running infirmary. As far as choosing an appropriate theme for a location, it doesn't get any better than this.
---
Scare Factor:

8.7
How Did We Get This Score?

Scares include deep suspense and startles. There isn't a lot of gore here, but don't be fooled. There is still a ton of jumps and startles to be had.
We watched an electrocution, and many attempted experiments gone wrong. There were characters running past us to get away, other characters who blocked our way and some characters who demanded answers, aggressively. We had sharp, bloody instruments pointed in our direction. We heard loud bangs. Confusion was compounded with twisty turvy paths we had to figure out, with dead ends and characters waiting on us. We saw evidence of gruesome medical experiments on people.
Just when we thought we were finished, they fooled us with yet another unsettling ending with a creature on our trail and a complicated exit.
---
Entertainment & Value:

9.05
How Did We Get This Score?

The entertainment of the haunted house couldn't be beat. We were kept on edge the entire time. We had the opportunity to play carnival-style games, check out some cool movie props, enjoy seeing ourselves on ghost hunting equipment, and listen to a live performance.
It took our group 35 minutes to walk through, giving us 1.75 minutes of entertainment in the haunt for every dollar spent, which is a great deal.
There are several ticket options. General admission costs $20, while Fast Pass is $30. Escape room options include $3 per individual room, or all 4 for $10. Next door, in Beaver's field, will be parking for $2. There are activities in the Vintage Midway at $1. A variety of snack foods like hot dogs, chips, candy, and an assortment of drinks are also available for an additional cost.
---
How Did We Get These Scores