Unleashed Haunt – Full Review
Unleashed Haunt is a Haunted Attraction located in Webb City, MO.
10965 MO-43, Webb City, MO 64870View All Details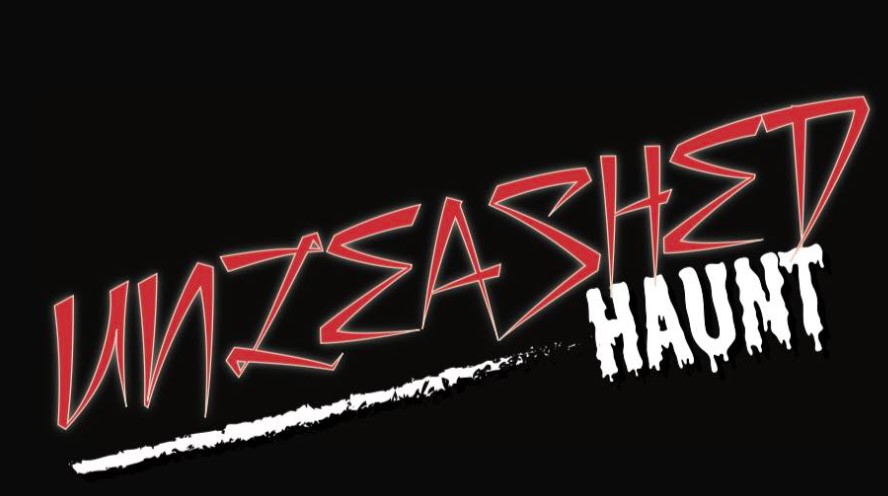 Features:

Free Parking, Food/Concessions, Gift Shop/Souvenirs, "Old-School" (Low Tech), You will NOT be touched, Indoor Waiting Line, All-Indoor Attraction, Family Friendly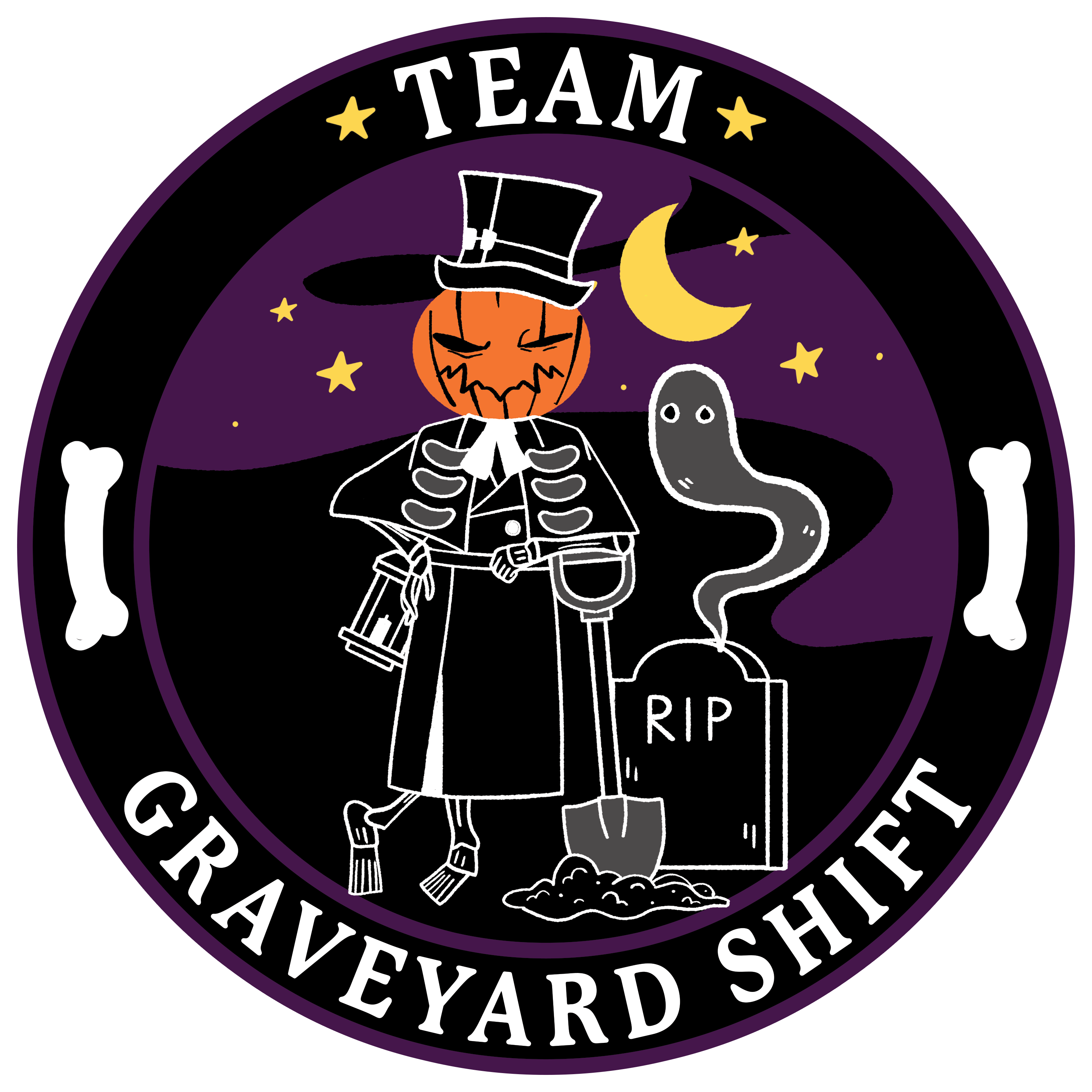 This attraction was reviewed on October 20, 2023 by Team Graveyard Shift.
---
About Our Reviews and Rating System
---
Final Score: 7.27
Final Scores – By Category

Final Scores – By Attraction

Summary:
Unleashed Haunt can be found in Webb City, Missouri, on the corner of Highway 43 and Kafir. It's been a few years since I visited, and I am quite happy with the improvements that have been made!! From an updated cast to effective special effects, this haunt gets the job done in providing a night of fright in less than 15 minutes!
Continue reading to learn more about my experience at Unleashed Haunt!
---
Cast Score: 7.11
Cast Scores – By Question

Cast Scores – By Attraction

Cast Review:
It's been a couple of years since I visited when the haunt was going under a different name, but I must say I am quite pleased with the improvements that have been made with the cast! The majority of the cast is a lot more interactable and aggressive, with unique dialogue and plenty of improv. They also have been given a lot more room to play in with the larger areas provided to them and more set pieces to build their character in.
There was a good variety of in-your-face scary and creepy stalking figures that worked effectively for the most part. A couple of the actors fell short of coming out of character and not putting in effort to scare me, but the rest of the cast really gave it their all, which was very much appreciated.
Getting into a couple of highlights amongst the cast, I really enjoyed the reaper, who kept following me throughout the haunt and was quite an ominous figure. The possessed girl in the bedroom was one of the most active cast members, from getting in my face and blocking my path to jumping on the bed. The pair of clown girls were very funny while equally creepy, interacting with me quite a bit by having me read messages on the wall and responding to my reactions about the wall decor. One of them was a lot more hyper and talkative, while the other followed creepily behind and echoed a couple of words from her partner. They made a good duo with distinct, opposite personalities! For a shorter haunt, there was a decent number of cast members, but I would've liked to have seen more throughout.
---
Costuming Score: 7.25
Costuming Scores – By Question

Costuming Scores – By Attraction

Costuming Review:
The cast costuming at Unleashed matched most environments, with a bit of detail sprinkled throughout the costuming with various grime and dirt stains and blood splatter. There was a good mix of grease makeup and masks used. The masks that were used were simple but worked with most of the characters.
The clown girls were distinct and colorful in appearance, with a couple of matching details that made them a good duo pair. The possessed girl wore a dirty nightgown and tattered hair that added believability to the character overall. It would be great to see how the costuming can be built upon by adding details and props that work with the character and give them more to work with!
---
Customer Service Score: 9.3
Customer Service Scores – By Question

Customer Service Scores – By Attraction

Customer Service Review:
It was easy to find the Unleashed since it was well-lit and could be seen from the main road. A sign at the edge of the road marked where to come in, and the building itself had a couple of banners up with the name of the attractions, and the entrance itself was lit up by a big open sign. Parking was also very simple and straightforward, with no issues! The staff at the Unleashed were courteous and helpful as well!
There is no website at this time for Unleashed, so the best way to find information is by navigating their Facebook page for the address, hours, calendar, and pricing as well.
---
Immersion Score: 6.85
Immersion Scores – By Question

Immersion Scores – By Attraction

Immersion Review:
The outside of the building is pretty empty and quiet, but you can hear various sounds coming from within the haunt itself as you approach. Once inside, they have an updated waiting area that's pretty dark to set the mood, with a couple of TVs broadcasting a couple of rooms from within the haunt that you could watch while waiting, and a decor/photo op set piece of a coffin at the front of the room with a rotting corpse laying inside.
Inside, the attraction itself is much darker, with the halls being mainly completely black except for a few rooms they have decorated or painted with various colors. A couple of rooms felt more immersive and realistic than others, with a lack of detail shining through more with the simple black walls. However, the set design and light/sound effects have improved a lot more since I visited last, which did help make the attraction more immersive. The bedroom had a flickering dim light, the corn field had a spotlight that gave the shadows greater contrast, strobe lights while working through the fenced area that made it more difficult to maneuver through, and the clown area had a blacklight effect that complemented the colorful artwork that made it a stand out in the attraction. This was a step forward in making the haunt overall more immersive and believable.
---
Special FX Score: 6.99
Special FX Scores – By Question

Special FX Scores – By Attraction

Special FX Review:
The special effects have greatly improved this haunt. The last time I visited a few years ago, there were little to no special effects, so I was quite pleased to see the addition of them this year that proved to be quite effective! They had good use of strobe lights and air blast cannons and a really great spark effect that was in your face! A lot of the time, whenever sparks are used, they are against the walls and are not that intimidating, but as you work your way through the dark, the walls that cause this effect happen RIGHT in your face as you pass, which really got me!
This haunt had one of the most creative and tight crawling spaces yet. It felt like I was in Coraline crawling through! Looking back, I'm not sure if that is the same path everyone always takes, or if it's an alternative path for smaller groups/solo guests, but either way, it was super invented and I would love to see more of that!! They had a couple of animatronics throughout that were more for set design but went off when you entered or passed by.
While a large majority of the attraction is made up of black walls, they had more diversity this year in making each section unique and not just wandering from room to room. They added crawl spaces, ramps, fence mazes, and more. I am pleased with what I saw and would love to see what more they could do!
---
Scare Factor Score: 6.69
Scare Factor Scores – By Question

Scare Factor Scores – By Attraction

Scare Factor Review:
The Unleashed Haunt offered quite a few good scares throughout, mainly offered by the cast that the set design and special effects complimented. They had good moments of build-up towards a scare and as previously mentioned in the Cast section, there was diversity amongst the cast that offered different types of scares. The majority of what you will find will be jumpscares, but most of the cast follow that up with intimidation, interaction, and/or aggression, and you hardly ever saw an actor immediately retreat after jumpscaring you once. A few of the characters also lure you in further into the scene, adding to the uneasiness of what will happen once the threshold is crossed, often with a satisfying payoff.
I had trouble predicting where anyone was going to pop up due to how dark it was within this attraction. The ending however was not satisfying as the actor who was supposed to do the chainsaw chase to the end admitted to me that he wasn't going to do it out of character. It was an abrupt ending to the attraction overall, especially given the build-up the scene partner offered by letting me know that I was going to run into his father momentarily.
---
Entertainment & Value Score: 7.5
E&V Scores – By Question

E&V Scores – By Attraction

E&V Review:
Tickets are $14, and $20 for VIP for the busier nights. They offer discounts on select dates as well as combo tickets with different haunts in the area for $20 on select dates as well. They also have a couple of nights for youth that offer discounts if they dress up for the occasion! It took me about 12 minutes to go through the attraction.
As mentioned before, there are a couple of photo ops to be had with the coffin inside as well as the hearse out front that sits in front of the haunt banner and does have a food/concessions stand while you wait. It's also fun to watch the cameras while other guests are going through! The Unleashed makes for a quick but effective haunt experience that you could easily pair with the sister haunts in the area for a great night of fun and fear. We are looking forward to seeing how else they improve in the years to come!
---
View Full Score Sheet
---
Pics We Took From Our Visit:
---
---
Have you visited this attraction?
Join ourspookyadventures!
We visit Halloween haunted attractions year-round! Follow us for haunted house walkthrough videos, behind the scenes footage, and more!