Unreal Nightmares – Full Review
Unreal Nightmares is a Haunted Attraction located in Jasonville, IN.
117 South Meridian Street, Jasonville, IN 47438View All Details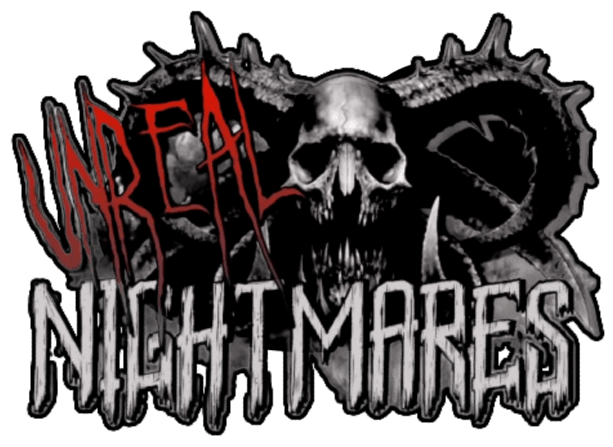 Features:

Free Parking, Restrooms/Porta Potties On-Site, Gift Shop/Souvenirs, Special Events, "Extreme" Attraction, You may be touched, You will NOT be touched, Original Characters, Indoor Waiting Line, Uncovered Outdoor Waiting Line, Indoor/Outdoor Waiting Line, All-Indoor Attraction, Family Friendly

Most Recent Video from The Scare Factor:
(Scroll for Scores and Written Review)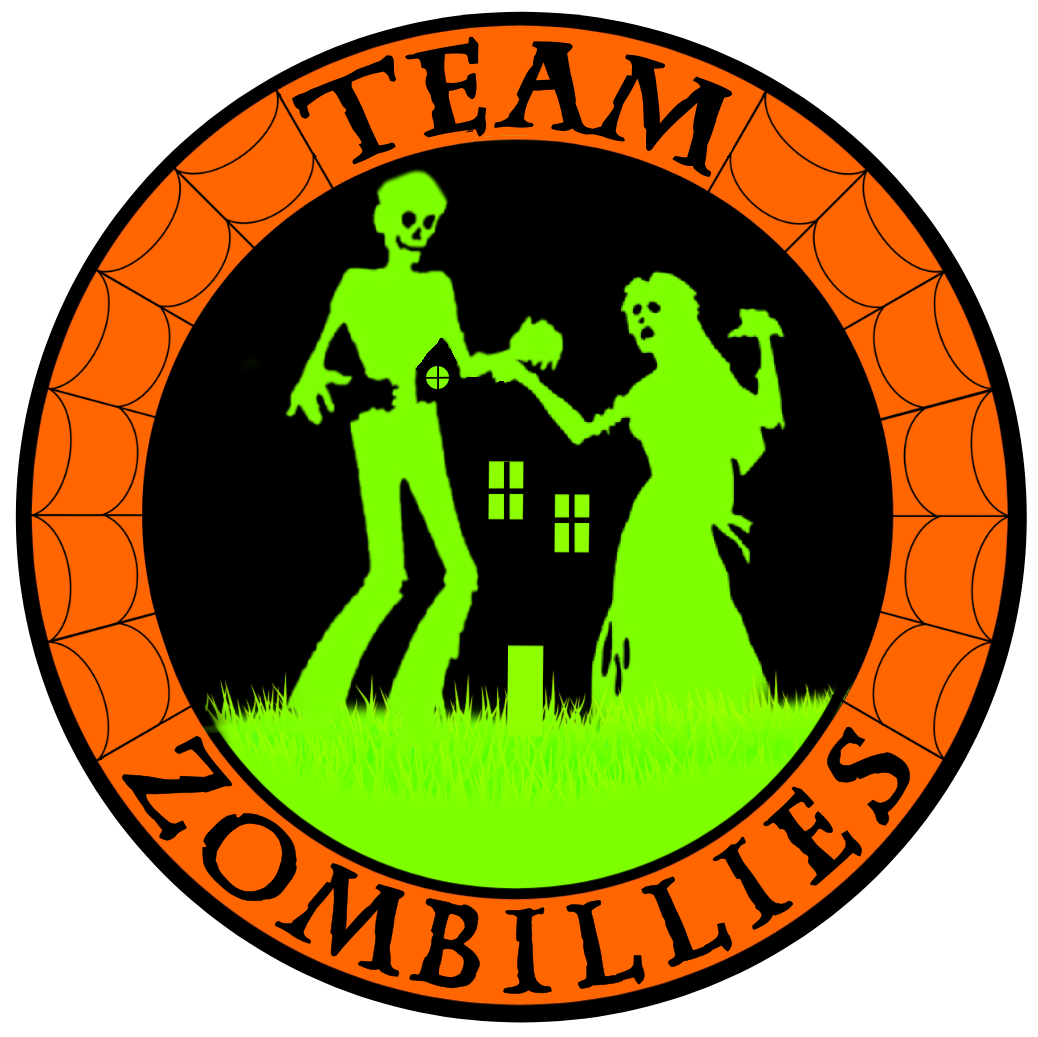 This attraction was reviewed on October 28, 2023 by Team Zombillies.
---
About Our Reviews and Rating System
---
Final Score: 8.12
Final Scores – By Category

Final Scores – By Attraction

Summary:
In Jasonville, Indiana, an abandoned building hosts unexplained paranormal phenomena. So dire is the situation that investigators sent inside never returned. It seems that something within has stirred, progressively claiming the structure, inch by inch.
Upon arrival at Unreal Nightmares, we were tasked with a mission: Go inside and locate the agents, further investigate, and survive. For newcomers to this attraction, it is a hybrid between an escape game and a haunted house. To progress through the rooms, you must find clues and enter them into door keypads to proceed. That doesn't sound too bad, right? Inside, it's dark, loud, and chilling, and the monsters delight in challenging your memory with constant interruptions.
Before entering, we had two choices: the touch option or no touch. Unaware of what we were up against, we opted for the touch option, donning a bright yellow glow bracelet on our wrists. This bright beacon would later mark us as bait, but we didn't find that out until about midway through our journey.
---
Cast Score: 7.89
Cast Scores – By Question

Cast Scores – By Attraction

Cast Review:
There were a lot of characters within Unreal Nightmares, and they all seemed eager to interact with us as far as verbal dialogue and physical touching go. We noticed little dead space between each terrifying encounter throughout the attraction, and their scare attempts were non-stop at times. Actors were strategically placed everywhere, from above and below sometimes. However, many were grabbing, pulling, yelling, or screaming, which left little variation in the characters here, as we've seen in the past.
A bouncing Raggedy Ann first antagonized us with a giant pair of scissors, which led us into a child's room with toys everywhere. The doll-like characters demanded we sit down and use the Ouija board with them. We appreciated their enthusiasm, but they went a bit over the top with their non-stop screaming and physicality towards a few group members.
The "doctor" was one of our favorites of the night, as he gave us the 31 horror movie character Doom-Head vibes, and he was creepy as hell! He made our search for four-digit codes in the locker room unnerving! The two creatures in the finale not only had excellent costumes but also blocked us from trying to find an exit in a terrifying way. We were also tormented frequently by Xander, the clown, and this creepy jester was super grabby. If asked, don't touch Xander's balls! Another standout was the butcher, that told us, "You smell good, but I bet you'd taste even better!"
A good amount of the cast members were victims to the villains of the attraction, and they all had monotonous behavior of screaming and pleading for help. Some of the pushing and pulling by actors was a little rough as well, and we feared that our clothes would be ripped. Upon being told to help one victim out of a freezer and trying to do so, she just continued to scream in our ears for help. This would be a great chance for an additional scare here. A clown actor jumped on one of our group members to force a piggyback ride. This might be in good fun, but it could be dangerous if the customer has back problems. As a reminder, we did choose the touch passes, and you have the option to go the no-touch route. We do recommend adding a few signs here and there to let customers know what touching at Unreal means or what to expect.
---
Costuming Score: 8.46
Costuming Scores – By Question

Costuming Scores – By Attraction

Costuming Review:
The cast of Unreal Nightmares was appropriately decked out in costumes to match the surrealistic bad dream they inhabited. Many of the victims wore black long-sleeved shirts and black pants or jeans, and some wore white T-shirts to highlight the blood that they were shedding. The villains wore aprons, overalls, distressed clothing, jumpsuits, and street clothes that were tattered and bloodied up like all their victims. One of the jumpsuits we saw had a lot of wear and tear, exposing skin underneath, and other costumes could use some repair in the off-season.
Many wore masks that ranged from being made from the flesh of their victims to demented clowns. An alarming plague doctor-like mask looked like it was sewn together by human flesh, and some of the dolls had fractured masks with creepy features. Most of the serial killer-like characters wore variations of flesh masks, and blood was profusely slung across them. Some of the dolls had broken face makeup, and there were a couple of those that painted their face with white and blood overlay. We still would like to see some face paint on the exposed skin behind the masks, and some of the bloody victims could have used more attention to detail of their wounds.
A variety of the most memorable costumes fit perfectly in the scenes they terrified us in. One was a giant doll creature on stilts composed of eerie dolls while lurking around in the deranged dollhouse. The intense Raggedy Ann in a cloth-like mask and trademark dress in the previous scene carried a giant pair of scissors and prepared us for the subsequent horrors we would encounter. The two scare actors in the finale had the most detailed masks of the night and were an appropriate ending to our horrid journey.
We were stalked by two of the creepiest characters in the queue area. Xander, the clown, had a textured silicone mask, and the "doctor" had clown-white cream makeup on their face with blood caked around the mouth. Both of them wore forms of jumpsuits and had the best looks to terrify the crowd getting ready to enter the attraction.
---
Customer Service Score: 8.7
Customer Service Scores – By Question

Customer Service Scores – By Attraction

Customer Service Review:
Google Maps took us right to the front door of Unreal Nightmares, where we found an open parking space in the lot directly across from the building. Parking was free, and a portable restroom was located at the corner of the building for customer convenience. This year, they have a larger sign on the front of the building that's backlit. There were also several large haunt logo graphics on the windows and some gory decor that made this seemingly different than the other buildings around it.
To purchase tickets, guests must go into the building and to the left to the gift shop counter. Tickets are cash only. All staff members we interacted with were friendly and knowledgeable about the attraction, and additional security members monitored the haunt via CCTV cameras, so no funny business here!
Inside the lobby, there is seating all along the outside walls of the waiting area, so many guests in line can have a seat while they wait. On super busy nights, this line stretches outside into an uncovered waiting area. During our visit, there was a teenager who deemed they were too scared to go inside, and helpful staff found them a place to sit to wait for their parents to go through safely.
Inside the haunt, the flooring was mostly even and easy to navigate. You will need to crawl on multiple occasions, and you will need someone in your group who can read small numbers. Otherwise, you may never make it out alive!
Before visiting, we quickly found their pricing, dates, times, and additional information pertaining to our visit on their Facebook page and in photos. Currently, they still don't have a website, and the prices on Facebook in the "Details" section need updating (show last year's pricing).
---
Immersion Score: 7.66
Immersion Scores – By Question

Immersion Scores – By Attraction

Immersion Review:
Upon parking in the lot across the street from the attraction, the neon-lit sign for Unreal Nightmares grabs attention, as well as two looming skulls with glowing red eyes that allow passage into the large brick building. After we walked in, heading towards the ticket booth, a modest gift shop with horror-related artwork, T-shirts, and trinkets greeted us. The walls were painted in red and black hues and covered in entrails and faces of previous victims. On the right side was the indoor waiting lobby. The walls were dripping in unknown dark fluids, a precursor to what we would witness as we were welcomed into the actual haunt.
The storyline of Unreal Nightmares was not available to us on their social media pages, but we were introduced to a short video before we made our way through the attraction. The video stated, "The building had become a hotspot for paranormal activity unlike any the agency has seen before," so we were immediately given an unsettling feeling by knowing where we were going was known for being super haunted. We missed the intro of previous years with an agent who would formerly heed the warning of what we would encounter, and the video was challenging to hear under the attraction's soundtrack.
We were dragged into the haunt experience after the intro by one of the characters and thrown into darkness and despair. The various creatures we encountered inside the attraction banged on the walls and appeared nightmarish to accompany the spooky vibes. The loud soundtrack barred any noises from the outside world, and we were completely immersed in the world of torture and cries for help.
After we escaped the dramatic finale of the haunt, we were kicked out into the real world of a side alley to make our way back to the car. The "doctor" was there to give us one last unsettling performance, but there was nothing on the outside that provoked us to stay any longer. Also, since the gift shop was inside, we would have to circle back into the building to purchase any merchandise we did not want to carry through the attraction.
---
Special FX Score: 7.86
Special FX Scores – By Question

Special FX Scores – By Attraction

Special FX Review:
The soundtrack is still king at Unreal Nightmares, and this year was no different than any other. Distorted music, constant whispering, creepy singing, diabolic giggling, and hellish moaning could be heard as we trekked through the haunt. Everything we were hearing was super unnerving and wreaked havoc on our senses as we tried to find four-digit codes to traverse from one room to the next. Now and then, we heard either pounding on the walls from the scare actors or a painful screaming from an animatronic, but most of the soundtrack came from above through their speaker system.
The walls were all covered in a similar dark liquid that we saw in the queue but eventually transformed into a thick covering of human flesh that transported us to the devastating conclusion of the attraction. We had to unlock the code on many doors with actual handles instead of going through the fabric or vinyl curtains that other haunts use to separate the various scenes.
The haunt used animatronics sparingly, but they were effective in the parts of the attraction where they were placed. One of the memorable animatronics was a body flailing and screaming in distress, and another was pulling its skin off its face. We also witnessed a barrel seemingly fly across the room on its own!
Other props used throughout the building fit in the scenes and played a part in finding four-digit codes to escape the room we were in. We had to locate numbers in lockers, in a working vending machine, on computer screens, on walls, and little metal plates on chains. We saw antique furniture being slung around rooms and even had to escape through various secret passages.
The lighting was very dim, and we were submerged in eerie yellow illumination. In the locker room scene, one of our group members had to hold the light on so the others could locate the four-digit code. There was also light fog on our journey through the haunt, which, combined with the low lighting, made everything more disorienting. Some of the hallways got to the level of being pitch dark with intermittent strobe, which made finding our way through that more difficult.
---
Scare Factor Score: 8.32
Scare Factor Scores – By Question

Scare Factor Scores – By Attraction

Scare Factor Review:
A terrifying atmosphere combined with some of the most intense group actors we've seen all season invoked a pretty scary experience for our group. Trying to find our way through the haunt in the creepy environment was petrifying enough, but we also had to figure out the four-digit codes to get out of the scene we were stuck in as a deranged form of entrapment. Some of the corridors were a lot darker than others, which induced the difficulty of finding the doors we needed to punch in the code to the next scene.
Various scares were shocking, and some involved the props in the rooms. We don't want to give away too many details, but don't trust them when they tell you to check out any of the appliances in the attraction! We were pushed, pulled along, separated from our group, forced to give a piggyback ride, had our shoes untied repeatedly, screamed at, and had many "too close for comfort" encounters. One of the actors even held a nail gun to one of our necks.
Scares came from all different directions. Most targeted the front of the group by hiding behind doors, but we even saw actors from above and below. Each group member was targeted equally, and we all got our fair share of torment. When crawling through seemingly underground tunnels, we had our legs and feet grabbed as well. Xander, the clown, even joined our group, deeming the tunnels were not safe places either.
The finale was the cherry on top, as we entered a very nightmare-fueled sequence with some of the most horrifying creatures in the whole haunt! The flesh-lined walls became tighter and tighter as we were transported into a place where we barely escaped being eaten! These beasts poked and prodded at their prey and dragged around a lifeless body to show what could potentially be next if we could not find the way out.
---
Entertainment & Value Score: 8.13
E&V Scores – By Question

E&V Scores – By Attraction

E&V Review:
Tickets to face the paranormal hotspot cost $13 for those 12 and up this year, $11 for those aged between 4 and 11, and free for those aged 3 and under. This is a $1 increase from last year, but it remains one of the lowest-priced haunts in the state! Don't let the price tag fool you; you will get a quality show here! Again, tickets were cash-only during our visit.
From the time we entered debriefing until we finally made our way out of the exit, it took us 33.5 minutes! While each group's time will vary due to the clues and mazes, we're sure your journey will last at least 25 minutes. Good luck running; you'll just run into some doors! This price point brings the minutes of entertainment received per dollar spend value to 2.79, which remains one of the highest we've seen – especially at a single attraction.
Now, keep in mind Unreal can only let so many groups in the house at a time to work the puzzles and to ensure there's no overlap in groups. Due to this, on peak nights, you can expect very long wait times. While guests waited, several roaming characters interacted with the crowd to help pass the wait. There's also a "surprising" arcade game in the gift lobby.
If you're looking for a super creepy haunt that won't break the bank, add Unreal Nightmares to your list! They've got some custom costumes and crazed characters that you don't want to miss!
---
View Full Score Sheet
---
Pics We Took From Our Visit:
---
Promo Images:
Click to Enlarge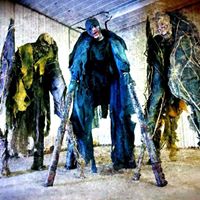 ---
Guest ReviewsGuest Average: 9.97 out of 10
xander richardson – 10/10 – October 21, 2022This is the best haunt I've been to . I think I will be back next year
Gabe Harrison – 10/10 – October 16, 2020This was crazy good. I'm 16 and went with a group of friends. Great incorporation with an escape …show more room and a haunted house. Fantastic animatronics and noises, music, costumes, scenes, etc. FOR $10!!! Will visit this over the big tourist haunted houses that charge $50 a ticket any day. Will be back next year, if not this year.
Chelsea – 10/10 – October 26, 2019Loved this place! Gave the group I went with a good scare. Bunch of teenagers and a few adults. I …show more personally didn't go through because of the strobe lights due to a medical issue. My husband knows how much of a horror fanatic I am. So when the few actors came out chasing our group and did pictures, he asked if they could send another actor out so I could see her. He explained the situation on why and they allowed me to walk in (because where she was, there were no strobes) and see her and take pictures. They're genuinely nice, great people! They told us they wish they would have known before hand, and they would have shut the stobe lights off, so I could have experienced it myself. If you're looking for a good time, with a great scare….this is the place to go!
---
Past Awards
---
2022 Awards
Craziest Patients (Given by: Team Zombillies)
Most Unnerving Sound Effects (Given by: Team Zombillies)
Hardest Haunt to Escape Alive (Given by: Team Zombillies)
Xander the Clown - Xander Richardson (Given by: Team Zombillies)
---
2020 Awards
Scariest Actress - The Crawling Nurse (Given by: Team Zombillies)
Hardest Haunt To Escape Alive (Given by: Team Zombillies)
Most Unnerving Sound Effects (Given by: Team Zombillies)
---
2019 Awards
Best Homemade Masks (Given by: Team Zombillies)
Most Unnerving Sound Effects (Given by: Team Zombillies)
---
---
Past Awards
---
2022 Awards
Craziest Patients (Given by: Team Zombillies)
Most Unnerving Sound Effects (Given by: Team Zombillies)
Hardest Haunt to Escape Alive (Given by: Team Zombillies)
Xander the Clown - Xander Richardson (Given by: Team Zombillies)
---
2020 Awards
Scariest Actress - The Crawling Nurse (Given by: Team Zombillies)
Hardest Haunt To Escape Alive (Given by: Team Zombillies)
Most Unnerving Sound Effects (Given by: Team Zombillies)
---
2019 Awards
Best Homemade Masks (Given by: Team Zombillies)
Most Unnerving Sound Effects (Given by: Team Zombillies)
---
Join ourspookyadventures!
We visit Halloween haunted attractions year-round! Follow us for haunted house walkthrough videos, behind the scenes footage, and more!