USS Nightmare – Full Review
USS Nightmare is a Haunted Attraction located in Newport, KY.
101 Riverboat row, Newport, KY 41071View All Details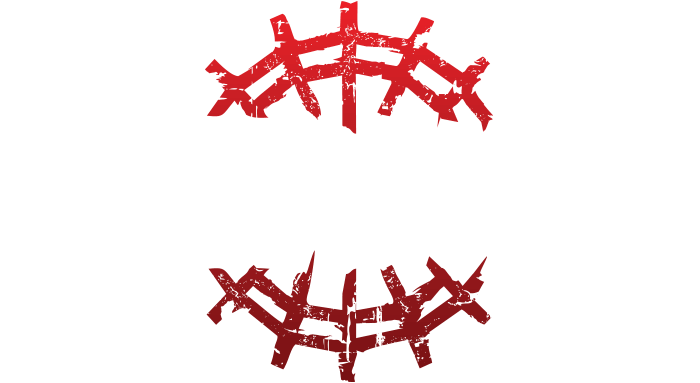 Features:

Free Parking, Food/Concessions, Gift Shop/Souvenirs, Optional Games/Midway, Special Events, "Hi-Tech" Attraction, Original Characters, Covered Outdoor Waiting Line, All-Indoor Attraction

Most Recent Video from The Scare Factor:
(Scroll for Scores and Written Review)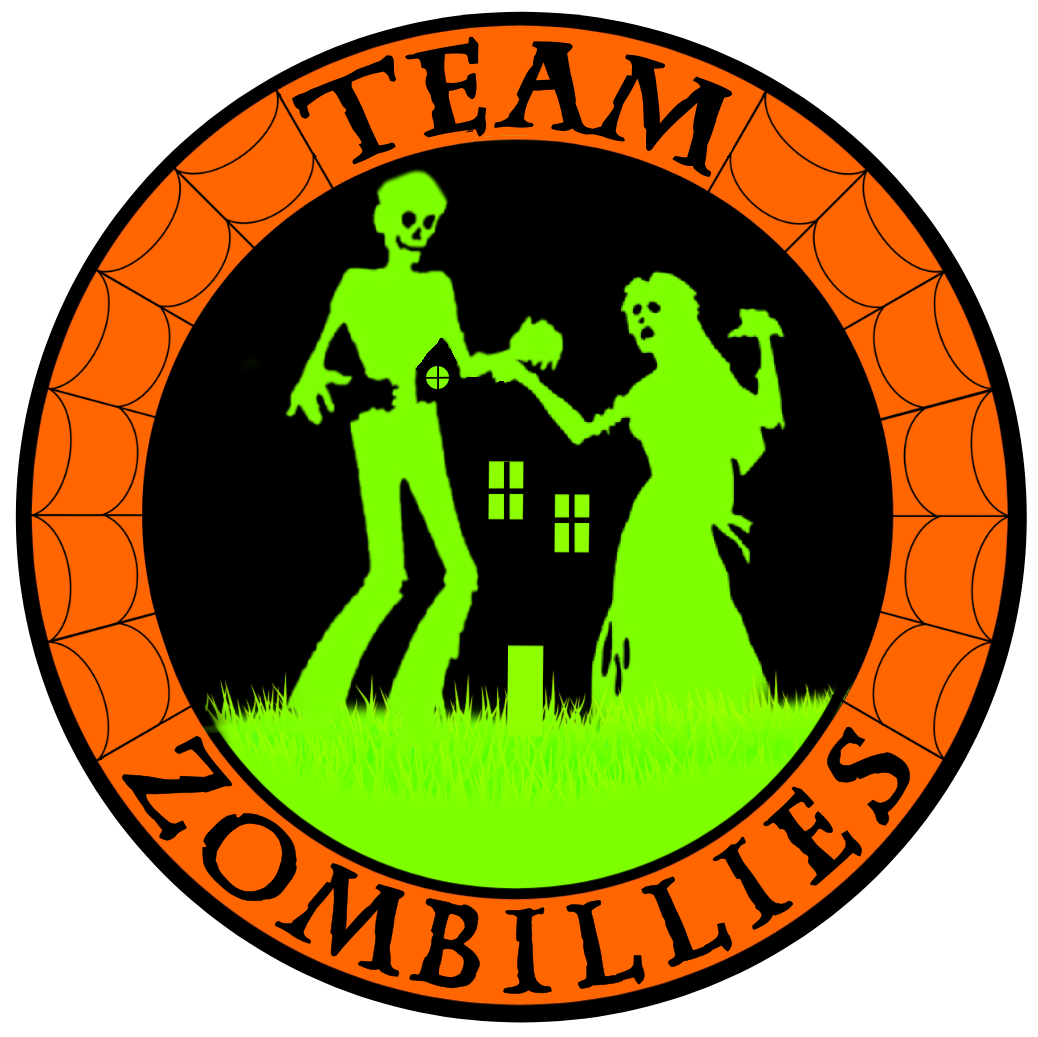 This attraction was reviewed on September 23, 2022 by Team Zombillies.
---
About Our Reviews and Rating System
---
Final Score: 8.93
Final Scores – By Category

Final Scores – By Attraction

Summary:
Loose lips sink ships! You better keep them tight before boarding the USS Nightmare in Newport, KY, or you'll end up on the menu! This haunted dredging vessel once served the purpose of keeping the waterways of the Ohio River clean. However, for the past 30 years, it's provided a much different goal; to scare the ship out of all who enter!
The crew has diligently worked towards making their quarters a more immersive, dark, and historical experience. After all, the boat has been shrouded by deathly events, 112 and counting! Years ago, the William S. Mitchell mysteriously broke free of its confinements, wreaking havoc for miles down the river. Guests can still witness the destruction to this day. With each visit to the Nightmare, we're more familiar with what happened on that dreadful day. Some say the boat was empty during the Massacre, but the truth lies aboard the vessel.
USS Nightmare offers multiple ticket options. Guests can board the ship as a general crewman or choose to participate in a more immersive visit with the RIP Experience. With RIP, guests will be given a glowing red necklace, signaling the crew of enhanced bravery.
We had a choice as we stood on the bank of the Ohio River, gazing at the carnage from the Mitchell Massacre. Were we taking on this tour as general admission guests, or were we taking on the RIP Experience? Of course, we chose to face our fate in style!
This review will cover our RIP Experience through the many quarters of the boat. RIP is interactive. We had to do things to progress. Some of us were separated, we were touched, and we needed to solve some games to keep our group members from becoming permanent ship staff.
For their 30th season, the tides have taken a twist, and a new reign is about to begin. The question is, who did we fear the most? The Captain or his daughter, Anna?
---
Cast Score: 8.97
Cast Scores – By Question

Cast Scores – By Attraction

Cast Review:
We encountered various interactive crew members and creations that filled the ship well. Some just wanted to explain their journey, a few needed help with a broken radio, others wanted us for their experiments, and one had us saluting Satan as we drank red liquid from a cup. Whatever it was, it tasted pretty nutritional.
Our night began in the Officer's Gallery. The curator inside performed well with the animations in the room. This whole section is new to the boat, and we loved every second! A young actress wielding a mallet surprised us with her ability to stay in character. Regardless of what was happening in the room, her mean mug sent chills down our spines!
We came across quite a few new characters as we made our way through. Even the characters we recognized from the past were doing something different this season! Several blood-thirsty vampires, a staggering nightwatchman, a nurse that gave us some medicine and a shot, a hooded fiend with a hanged baby, multiple clowns, and differing boat workers made for a memorable ride.
One researcher had an obsession with mega hands! He was super stoked about giving us his serum, but when we failed his test, he promptly gave us a large "anchor of shame" stamp on our skin. Later, it was clear that the serum had made its way to others aboard the ship.
The Captain had aged a lot since our last visit. He was more slow-moving and used a cane. As he explained his precious little girl and how we needed to keep our fingers to ourselves or she'd rip them off and beat us with them, he set us up for a perfect surprise. Anna, on the other hand, was anything but slow-moving. She was a significant standout as she let us in on a little secret. We can tell you too if you promise not to say anything. Deal? Long story short, her father hasn't run a tight enough ship, so now it may be time for a mutiny. And, if she takes over the boat, it'll still be a Mitchell! Now that was a twist if we'd ever seen one!
Another actress that stood out to us was the crazy girl and her imaginary friend Bubba. Although we couldn't see him, she assured us he existed. She looked at one of us and said, "He is real, and he told me your name," followed by the group member's name. Way to utilize that dialogue, girl; keep it going!
At times, a few didn't seem as comfortable in their roles as others, seemingly holding back a bit. However, we did visit them on their third night open, and we're sure they'll get better as the season progresses.
---
Costuming Score: 9.07
Costuming Scores – By Question

Costuming Scores – By Attraction

Costuming Review:
Many crew members appeared to have been living within the boat for quite some time. Appropriate layers, distressing, stand-out makeup, and several facial masks made the crew come to life.
The majority of the costumes we encountered matched their respective scenes well. We would be able to see them wandering around outside and tell you what set they belonged in. This crew is very skilled at applying makeup. The Captain's prosthetics gave him an authentic appearance, while others had deep, bloody wounds that glistened in the lighting, giving them a "fresh" appearance. Unique colored contacts, fangs, hats, and weapons added realism to some characters.
The characters utilized UV makeup well occasionally, but we noticed it most in the first room. In standard lighting, we saw regular haunt makeup on this particular actress, but when the lighting changed, so would her appearance! She had "mutiny" written in large letters on her forehead!
We can't get over how good the makeup was! A giant palette of colors was utilized, too. The crash simulator attendant was losing his brains, large slits in the monsters' mouths exposed teeth on some, there was crackling and charred skin, and some of the characters looked well-detailed in brighter lights (meaning they showcased intricate details without needing to be in haunt lighting). The crew used very few masks on our visit, but the ones we saw were pretty basic compared to the intricate makeup highlighted throughout the attraction.
---
Customer Service Score: 9.76
Customer Service Scores – By Question

Customer Service Scores – By Attraction

Customer Service Review:
Finding and parking at USS Nightmare can be tricky, so we suggest the newbies look closely at the map before heading out. Oktoberfest was also taking place this year on the riverfront during our visit, but we found paid parking under a nearby overpass. There are also several parking garages in the area. The boat is on the water directly beneath Newport on the Levee on Riverboat Row.
Once we spotted the floating vessel, navigating the premises was accessible. Their waiting line, ticket booth, restrooms, concessions, and entrance to the haunt were all easy to find. All the ramps we had to cross had handrails, making each time we had to be over water less nerve-wracking. On the backside of the ticket booth, a full calendar of all the dates USS Nightmare was open was highlighted. Ticket prices were all lined out in summary format, and they also posted their special events' dates.
The employees of the USS Nightmare were all super friendly and helped with our selection of ticket experience. We also noticed on exit that the crew was generally inquisitive of patrons' enjoyment of the haunt and requested input on how they could get a more satisfactory experience. In addition, the employees all wore USS Nightmare or security shirts, so we could easily find help if any problems arose.
We quickly gathered information about the haunted attraction online via various social media sites and their main website. Tickets can be secured online, including multiple options, such as souvenir photos, T-shirts, and hoodies. USS Nightmare is open on Thursday and Sunday nights to offer lighter crowd options, and fast pass/skip-the-line passes offer reduced wait times.
---
Immersion Score: 9.29
Immersion Scores – By Question

Immersion Scores – By Attraction

Immersion Review:
No mistake, we were boarding a floating, haunted, wrecked dredge boat on the Ohio River! After we got our tickets and necklaces, the crew sent us across a metal walkway with just the water splashing beneath our feet. We beheld a giant inflatable skull on top of the boat and almost immediately noticed various components that were once used when the ship was active. It was obvious to us that it had been used for much more than just a seasonal attraction. Before we boarded the boat, a suspenseful musical track filled the air with a loud announcement that welcomed us to the USS Nightmare.
Due to our glowing RIP necklaces, one of our group members was separated from us, forcing them to start their experience alone! That left us guessing whether she was coming back or not. Aside from losing a group member, the other authentic decor, sounds, and interactive displays in the fast pass line gave a haunting vibe while we waited.
Upon entrance, the air contained a musty scent reminiscent of antiques and knick-knacks that are now dated in the boat's never-ending voyage in the afterlife. Sights and sounds filled the air appropriately, and metal plates served as our primary walkway. Everywhere we looked, there was a reminder that we were on an authentic seafaring craft. We journeyed up and down the wheel wells, and the only thing that prevented us from falling into the river below was a metal grate ramp. Immersion inside the haunt? Check!
USS Nightmare's storyline has changed and evolved over the years. The first room gave a new plot twist that left us in suspense. Nearly every scene we ventured through had some relevance to the main storyline of Anna's imminent takeover of the USS Nightmare. However, some were harder to pick up on than others. We were introduced to a darker side of Captain Mitchell's infamous daughter, and various rooms took on a more satanic twist and communication with The Devil himself, which they refer to as "Bubba."
After we completed the trek through the vessel, our group traveled across another metal grate ramp to finally be back on dry land. The ramp took us directly to the haunt's concession stand, where you can pick up your group's photo from the beginning of the waiting line, along with haunt merch, drinks, snacks, and IV-bagged juices!
---
Special FX Score: 9.15
Special FX Scores – By Question

Special FX Scores – By Attraction

Special FX Review:
Throughout the haunted attraction, there was a diverse mix soundtrack that included creepy whispers, booming crashes, songs of the yesteryear, vintage radio static, squealing swine, loud ship horns, sinister clown laughs, big top music, and sirens. Air cannons let out loud blasts; some even incorporated water for a double dose of terror.
Multi-colored LEDs illuminated the haunted boat appropriately, highlighting various spooky props and animatronics throughout our adventure. Different rooms harnessed UV surprises in the paint once a blacklight was activated. Laser lights amplified the experience, and one even marked one of our group as possessed by a demon! CGI portraits also morphed and vanished to add to the eye candy of the haunt, along with fog that made everything much spookier.
The ship takes a long time to experience, and there are many effects to encounter inside, along with great scene details. From a simple "swab" falling from above to water tanks, biohazard waste, information-lined walls, intricate detailing, and smells! You must walk through this haunt multiple times to see everything. When we walked into the pilothouse, we felt like we were on an active ship with portholes that played on depth perception. As we made our way through the restroom, we wasted no time because seeing it was utterly disgusting!
There were dead bodies everywhere, further evidence of the crew's impending mutiny of the ship. Various corpses hung from the ceiling and were being charred over the roar of the engine. Others were modified in inhumane experiments, and some were left jolting in misery in various other rooms of the boat. The corpses had different degrees of decay, with the blood and gore factor spread aplenty. Humans were not the only targeted prey, as animal carcasses filled the kitchen, ready to be fed to the masses.
A variety of mutants emitted not only loud noises but also generated other scares that have to be seen instead of us spoiling the experience. The classic spinning prisoner screamed in agony, and another was again sent to death in an electric chair.
---
Scare Factor Score: 8.14
Scare Factor Scores – By Question

Scare Factor Scores – By Attraction

Scare Factor Review:
Losing a group member before entering the first ship can be pretty freaky, especially since you don't know if they're coming back. Aside from that, the boat itself is so foreboding that some may get scared inside without any actors or props!
If you're not the type that likes to be touched or split up from your group, the RIP Experience may not be for you, and that's okay. The regular tour of the ship has plenty of scares as well. However, RIP increases the likelihood that you may be separated from your group and possibly forced to face the onboard creatures alone. You may also be temporarily placed in small rooms and touched by some of the crew.
Loud sounds (as noted above) caught us off-guard, as well as brief appearances, jolting animations, stalkers, and scare attempts from various directions. Several great distractions earned some screams and jumps, and many of the scares resulted from the actors themselves. They utilized intimidating dialogue to keep us on our toes and got very close to us. Personal space must not have been a thing back in their day. Several crew members also used hidden passages to deliver multiple scares from different spots.
The sailors spread scares amongst our group well. Regardless of where we were in line, something or someone targeted each of us multiple times. It did seem like there was an emphasis on the front from some great hiding spots that could have targeted more of the group if they had waited a bit longer.
The boat also emits quite the concoction of fears mixed within the authentic corridor. We noticed spiders, gore, clowns, darkness, blood, tight spaces, and more. For those afraid of chainsaws, the finale may leave you screaming out the exit and running up the ramp, as we witnessed several do this. However, a great distraction at the end would make the finale even stronger.
---
Entertainment & Value Score: 8.84
E&V Scores – By Question

E&V Scores – By Attraction

E&V Review:
The USS Nightmare offers an array of ticket options. They offer mild to wild, including an event for younger children to the bravest adult. You can find all their pricing and event information on their website. Additionally, we've historically enjoyed their Captain's Extreme Tour, which will take place on November 4th and 5th this season. This specific event is not recommended for kids under 17. They also offer a Lights On Matinee for those too frightened to enter.
The RIP Experience general admission (they also offer RIP Fast Pass) was priced at $36.00 on the night of our visit on-site. It took us 45.5 minutes to convince the workers that we weren't good enough to become part of their crew. This brings their MPD to 1.26, which is excellent for the price and show quality endured inside.
While we waited in line, there were a few things for us to interact with, but on the night of our visit, we didn't see any queue actors working with the crowd or many other things to help pass the wait when the line gets long. Every year we go, we choose a fast pass option, so if you're going on a Saturday close to Halloween, we highly recommend this option.
The USS Nightmare is one of the most unique attractions across the US! As we made our way through the multiple levels, we could feel the boat rocking beneath our feet! You need to take a trip to this haunted boat, and for returning visitors, there are a ton of changes you need to see!
We're still not sure which one crashed the boat. Was it the Nightwatchman or The Lady in Red? When you visit, it'll be up to you to decide!
---
View Full Score Sheet
---
Pics We Took From Our Visit:
---
Promo Images:
Click to Enlarge
---
Join ourspookyadventures!
We visit Halloween haunted attractions year-round! Follow us for haunted house walkthrough videos, behind the scenes footage, and more!