Wallingfords Nightmare on the Ridge – Full Review
Wallingfords Nightmare on the Ridge is a Haunted Attraction located in Auburn, ME.
1240 Perkins Ridge Road, Auburn, ME 04210View All Details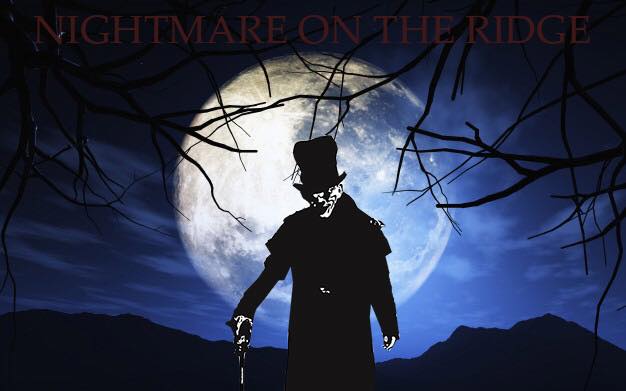 Features:

Free Parking, Restrooms/Porta Potties On-Site, Handicap Accessible, Food/Concessions, Gift Shop/Souvenirs, You will NOT be touched, Original Characters, Indoor/Outdoor Waiting Line, Indoor/Outdoor Attraction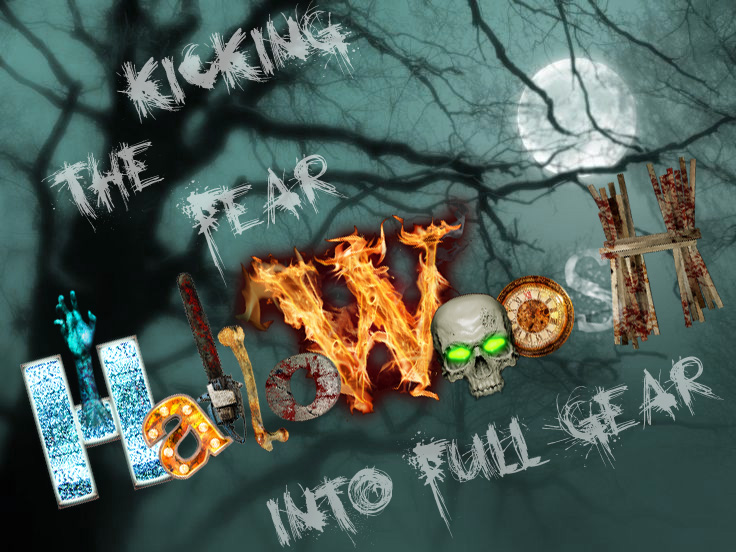 This attraction was reviewed on October 1, 2021 by Team Hallowoosh.
How Do We Get These Scores?

Final Score:

8.45
How Did We Get This Score?

Summary:
When the pandemic of 2020 hit this country a lot of haunted attractions were scrambling trying to figure out if they could or even should open for the season. Unfortunately, there were a few who decided it was in theirs and their customer's best interests to not have a 2020 season. Some haunts were on the fence about opening all the way into the middle of October. Determined to have what little of a season I could expect I started searching for haunts in New England that had announced they were still going to open. One of them was a small place I had heard little about but was aware of their existence. It was Nightmare On The Ridge at the Wallingford Fruit House in Auburn, Maine. Although I had heard the name before I had been ignoring this attraction for years mainly because the schedule filled up very quickly every year with my regular destinations, but also because a little birdie in the back of my head kept saying 'Kids play area? Apple Orchard? Petting Zoo? Family fun corn maze? How good can it possibly be?" I said it last year and I'll say it forever. I am So Glad I Was Wrong!
Nightmare On The Ridge has become one of my few yearly haunt destinations. It's close to what I would call a perfect October evening. The attraction is based around the story of an evil Ringmaster who has conjured up all of our darkest nightmares. We the customers are forced to walk through what seems like an endless barrage of all the different creatures and places we fear.
What really makes it close to a perfect October evening is that they offer so much more than just the haunted attraction. Wallingford's Fruit house offers autumn-inspired baked goods and a hard apple cider tasting room. And now they even have fire pits, two escape rooms, and a big outdoor movie screen playing all the old classic horror films.
So when the weather was perfect, and I was standing over a nice fire with a hard cider in one hand and an apple cider doughnut in the other, watching Frankenstein and waiting to go into a haunted attraction inside an Apple Orchard' Its a pretty damn good October night!
---
Cast: 8.78
How Did We Get This Score?

Covid had restricted the amount of actors Nightmare on the Ridge could have last year. Although I didn't think the lesser amount of actors had any effect on the quality last year, I can definitely tell the difference only a few actors can make. Especially when all the cast actually has distinguished characters to play in the attraction. A lot of the cast and crew have been in the haunt game for decades now, so this younger group of actors are learning from some of the most experienced people I've ever met in the New England haunt community.
The first characters I found on the property were The Ringmaster himself and his trusted companion 'Punx' the Clown. These two roam the grounds outside of the haunt entertaining the crowd waiting to get in. If I hadn't known any better I would have said there must have been at least three actors dressed up as Ringmaster walking all over the place because he was everywhere I turned. Always creeping up behind me or any unexpecting guests to get a quick little jolt out of them. He was always on his feet moving around the area and surprising people multiple times. 'Punx' the clown really liked playing with people when he could. Dancing and chasing the young crowd looked particularly fun. My favorite was watching the kids ask him for a fist bump only to find out he's wielding a small cleaver, and then they don't want to fist bump anymore.
It was hard to choose which character I enjoyed the most at Nightmare On The Ridge. After a lot of consideration, I think I liked the Snake girl just a tiny bit more than the rest. She was a bit of a unique character that was obviously obsessed with snakes but maybe also somehow slowly becoming one. There was a giant python wrapped around her that she had to keep moving around back and forth like a snake, pretty much doing some great puppeteering work. The most fun part about her was her dialogue. At first, I thought I was just hearing some regular stereotypical haunted house lines like 'Will you stay for dinner?' or 'You look like a tasty snack'. But then I realized she was drawing out every 's' in her lines. The lines became 'You look like a tasssssty Sssssnack' like a slithering snake may talk. Even the way she moved around was like a fun interpretive snake movement if a snake possessed a human body. I loved all the characters at this attraction but I have to give it up for this snake girl for her snake-like efforts.
I remember very well the actor that stuck out the most last year was a killer/butcher screaming about how sick he is of killing. I was very happy to see him again this year. 'All I do is kill! And Eat! And Kill! And Eat! It Never Ends!' he screams over and over. It's very rare I come across a character that is suffering and being tortured by themselves. I find this to be one of the more unique characters I've ever seen. Instead of enjoying his work of cutting up bodies and butchering unlucky victims, he's screaming for help to make it stop! 'All I hear is Screaming! All I see is Red! Get Them Out Of My Head!' I kind of feel bad for him but I can't risk helping a crazy murdering butcher' because of the whole crazy murdering butcher thing.
I also really liked their Spider girl. Imagine what a human girl might grow into if a 10 foot long, 7-foot tall spider decided to raise it. Out from underneath the protection of giant spider legs, this girl crawls all over the floor like some kind of creepy contortionist. Arms and legs are low to the ground to mimic the spider's walk as best she can.
The majority of the cast had their own scenes that limited their interactions to just one room. While I believe they all did an excellent job utilizing their space, I wondered if this might mean a lot of dead space in between scenes since it is technically an outdoor walk. Fortunately, this was not the case at all! The few areas where the walk was a bit longer from one scene to the next were paired with some fantastic territorial actors. A Werewolf kept following and lunging at me for a good while. They had a bunch of fences and pallets and trees to hide behind along the way, so they used the space perfectly. Another character I'll just call the 'Mechanic Clown' had a large area as well. He was busy running back and forth at large groups of people with a handheld car horn. Nothing was quite as loud as that horn in the rest of the attraction, so when I entered his area and noticed some crazy car horn-blowing freak come running straight at me, it was a bit shocking.
Speaking of running all over the place; I can't forget to mention the two best chainsaw-wielding clowns I have ever seen! It feels like I come across at least five chainsaw characters at every haunt I go to and it's the same routine every single time. Rev the chainsaw and walk intimidatingly, pretty much let the saw do all the talking. But these two crazy clowns barely even needed chainsaws when they burst out of their hiding spots and started bouncing and spinning off the walls! Chasing everyone right out of the haunt for a great finale.
The most important aspect of this cast is that I can feel how much they love their job. Some of my favorite haunts are places that don't have much more to offer other than their actors. Nightmare On The Ridge, fortunately, has many more great things to offer but I believe the main characteristic that makes this place so much fun is the cast. It is hard to describe in words but there is a feeling I get walking through a place like this that's almost like walking through a party. I can't help but smile and laugh with them just because of how much fun they are all having. That's what makes places like this stand out more than others.
---
Costuming: 7.98
How Did We Get This Score?

They had told me last year that actors would have to apply their own makeup at home before arriving. This was a safety measure to eliminate the possibility of contamination through a makeup area. I asked if the actors were still applying their own makeup and costumes at home and the safety measure is still in effect. I imagine this actually helps in more ways than one though. I like to think that giving an actor the opportunity to make their own costume and makeup decisions can make for a better character. Otherwise, it's more like a factory job where the actors punch in, put on their suits, do the shift, take off the suits, punch out.
I liked seeing that the majority of the cast had different styles of makeup and costumes. It sold the story that all of these creatures and weirdos really were conjured up from different areas of the world. Some were so elaborate that I could barely tell there was even an actor behind the costume until it started moving. Others only needed the most simple pieces of cloth because their movement was just so mesmerizing they could have been wearing anything and I would have thought the same thing. Might as well be comfortable.
The Ringmaster and Punx the Clown are the characters everyone will see the most as they are constantly in the waiting area with everyone. They are a good example of how two different styles of costume work great together. The Ringmaster wears a black trench coat with black pants and a black vest and a black top hat. The only thing that isn't black on this guy is his white evil clown face. And sometimes his white face is all I can see coming from a distance and it looks almost like a floating head slowly coming towards me. Punx the Clown is practically the complete opposite! This clown dons a denim vest with plaid patches and rhinestones all over, even a large one on the back that says 'I eat children' and usually some rock band or horror movie T-shirt underneath the vest. The crazy killer clown mask with multicolored hair in a spiked mohawk adds the final touch. It looks like he even changes masks and wings every so often into something just as wild and colorful. These two are almost complete opposites when it comes to their costumes but it gave me two different styles to look out for and I think the crowd really enjoyed that aspect too.
---
Customer Service: 8.63
How Did We Get This Score?

Nightmare on the Ridge has been on the Wallingford's Fruit House property for eight years now. If it wasn't for the haunt I never would have known anything about this little gem of a place. The Fruit house is a great apple cider-themed country store with its own full-scale bakery. They offer fresh cider doughnuts and apple crisps and all kinds of excellent autumn goodies. The store also sells plenty of their own frozen pies and meats and cider. A wide variety of toys and gifts for kids and all types of jams and candies.
The area is set up in a way that most people would venture through the store first and then make their way out the back to the ticket booth. Along the way, I found a good collection of different Nightmare on the Ridge merchandise. After you purchase or scan your tickets at the booth you can make your way into the waiting area.
They have no waiting line here anymore so you have a few options of how to pass the time. My favorite would be to head into the cider tasting barn where they have Ricker Hill Orchard's Mainiac Hard Cider on tap. Choose from a bunch of different flavors like Macintosh, Vanilla, Pumpkin, Blueberry, and my new favorite Cranberry Gold! You can even get a whole flight of them if you can't choose only one.
There are plenty of picnic tables inside and outside to sit and chill at while you finish your beverage. Nightmare on the Ridge is playing the old-time classics on a big screen right over the waiting area. While I was there they played Freaks from 1932, Frankenstein 1931, and The Wolfman 1941. They even have a few fire pits right next to the movie screen. Or you could head back into the store and shop some more if you wanted. This year they even have two different escape rooms! One right next to the movie screen and another one set up inside the big barn house. There are plenty of great things to do for a fun October night.
I really liked this new 'Coral' system they have where they call out your name and tell you which station to go wait under. Right before we entered the main attraction there were three numbered 'corals' separated by corn stalks. We were told to enter the area marked number three. It was only a two or three-minute wait before they let our group go in. This system assures that we could have the best time not waiting in a long line and we never bumped into the group ahead of us or behind us.
---
Atmosphere: 7.16
How Did We Get This Score?

Since the haunt is part of a fantastic apple orchard and country store, there was an abundance of pumpkins, mums, and squash decorating the whole waiting area. It's not exactly the spookiest of settings but it's definitely a great way to get into the October spirit of things. The haunt itself is loaded with all kinds of hanging scary props and creepy things but around the waiting area I found maybe a few skeletons, stuff the kiddies during the day won't be upset by' maybe.
The big movie screen playing the old-time classic horror films played a big part in setting the mood. It was just loud enough that everyone in the waiting area could hear it. I've always been a huge fan of haunts putting on a movie for everyone in a waiting line. It makes the time fly by like nothing and it also helps a little by making people not talk so much. The less chatter the less chance of other people trying to get louder and more annoying.
---
Special Effects:

8.46
How Did We Get This Score?

One thing I noticed going through the haunt was the great use of lighting. The whole idea is that the guests are supposed to travel in between different worlds. It was fitting that multiple areas of the haunt had these fun changing color lighting effects casting on a picket fence or a tree or some corn stalks, almost giving the illusion that I'm entering some crazy portal into another realm. And also how there were plenty of lanterns all over the property but some were real tiki torches and some were fake flame bulbs in decorative lantern cases. This also drove home the feeling like the world around me was changing.
The only real constant thing throughout the haunt was the smell. Not that the smell was much of any kind of special effect but all I could smell was the scent of smashed apples all over the ground. It actually contributed to the October-themed festivities so it wasn't unpleasant in the least bit.
The first house I went into had the most actual effects than any other part of the haunt. Great way to start off the attraction with a bang! A lot of self-moving furniture and books were scattered all over. They even have a completely custom-made elevator simulator that explained the rules and story of the attraction while I watched the elevator go up. And then suddenly I felt something break and everything started to shake around. The windows on either side of the elevator showed sparks as the elevator was clearly dropping down to the bottom floor. All was safe when it all stopped and the door opened back up' or so I thought.
They had a great airplane crash set this year. Up in one of the apple trees rested a destroyed small plane with its wings snapped off. They even had some great airplane falling sound effects all around the set. It helped that the crazy mechanic clown got to play with a big pyrotechnic effect in the same area. And the fact that he also played with a car horn gave off this fear of crashing as the Ringmaster may have conjured up this type of fear.
To me, the most impressive effect was definitely the giant spider. I've seen some creepy big bugs in my travels but this one is one of the nastiest and most threatening looking ones I've ever seen. It moves on its own and even talks! The dialogue was hard to make out because it had a very low voice but I recall something along the lines of 'Fear' it crawls' like a spider' which doesn't sound that creepy in writing. But when you see this giant thing, with all the webs all over it and the swinging light going back and forth over it. Not to mention again the creepy little spider girl trying to snatch me like she's hunting for her mother or something.
---
Theme:

8.35
How Did We Get This Score?

The story of Nightmare on the Ridge starts way back at the turn of the century with a successful traveling circus. The Ringmaster of this show had a magical top hat that he used to bring all the children's wishes and fantasies to life. Some children wanted candy or butterflies; anything that a child would like to see he was able to show them using his top hat.
The Ringmaster had a son who did not love the people like his father did. The son wanted to use the top hat to bring forth all the people's nightmares and fears. So one night the son crept into his father's bedroom while he was asleep. He killed his father and stole the top hat. And now he makes sure that all our fears can come to life so we must face them.
---
Scare Factor:

8.46
How Did We Get This Score?

The passion that I feel from the cast and the set design is definitely comparable to some of the best haunts I've ever been to. The fact that all the characters and scenes are completely different makes it hard to get used to a type of scare, so it is always changing and therefore always nerve-racking.
I'm not sure where they get all these great ideas from but I'd bet forty years of making haunts has a lot to do with it. This is definitely one of the greater haunts of New England.
---
Entertainment & Value:

9.36
How Did We Get This Score?

Nightmare on the Ridge tickets are only $20 each. The haunt itself is just about 25 minutes in length. That's an excellent value in this industry. If you can find a place that is giving you a minute per dollar then chances are you are in good hands. Nightmare on the Ridge offers you almost a whole minute and a half for every dollar you spend.
And with all the other amazing things they have to offer like the apple bakery and the hard cider barn, it's almost a guarantee you'll have a great night. I'm almost tempted to go all the way back up there just to chill at a table with some apple crisp, a cup of cran-gold hard cider, and watch an old black and white horror classic. And of course, go through the amazing haunt a time or two. To me, that just sounds like a perfect October evening.
---
How Did We Get These Scores

---
Guest ReviewsGuest Average: 9.67 out of 10
Brooke – 10/10 – October 27, 2023The actors really got into it . They did very good. Props where awesome as well.
Adam daniels – 10/10 – October 11, 2020I have been to so many "haunted house" type events and honestly I could gave taken a nap. Nightmare …show more on the ridge was worth every dollar spent and every minute traveled. My wife and her friend could not stop screaming in terror and I could not stop laughing because of it. Everything was so realistically scary, the animatronics were incredible and the actors just blew me away. I will most definitely be returning every chance I get!!!!
Mickey – 10/10 – October 19, 2019Fantastically done! Scary!