Walsall Scare Maze – Full Review
Walsall Scare Maze is a Haunted Attraction located in Walsall, Birmingham.
41 Birchills Street, Walsall, Birmingham WS2 8NGView All Details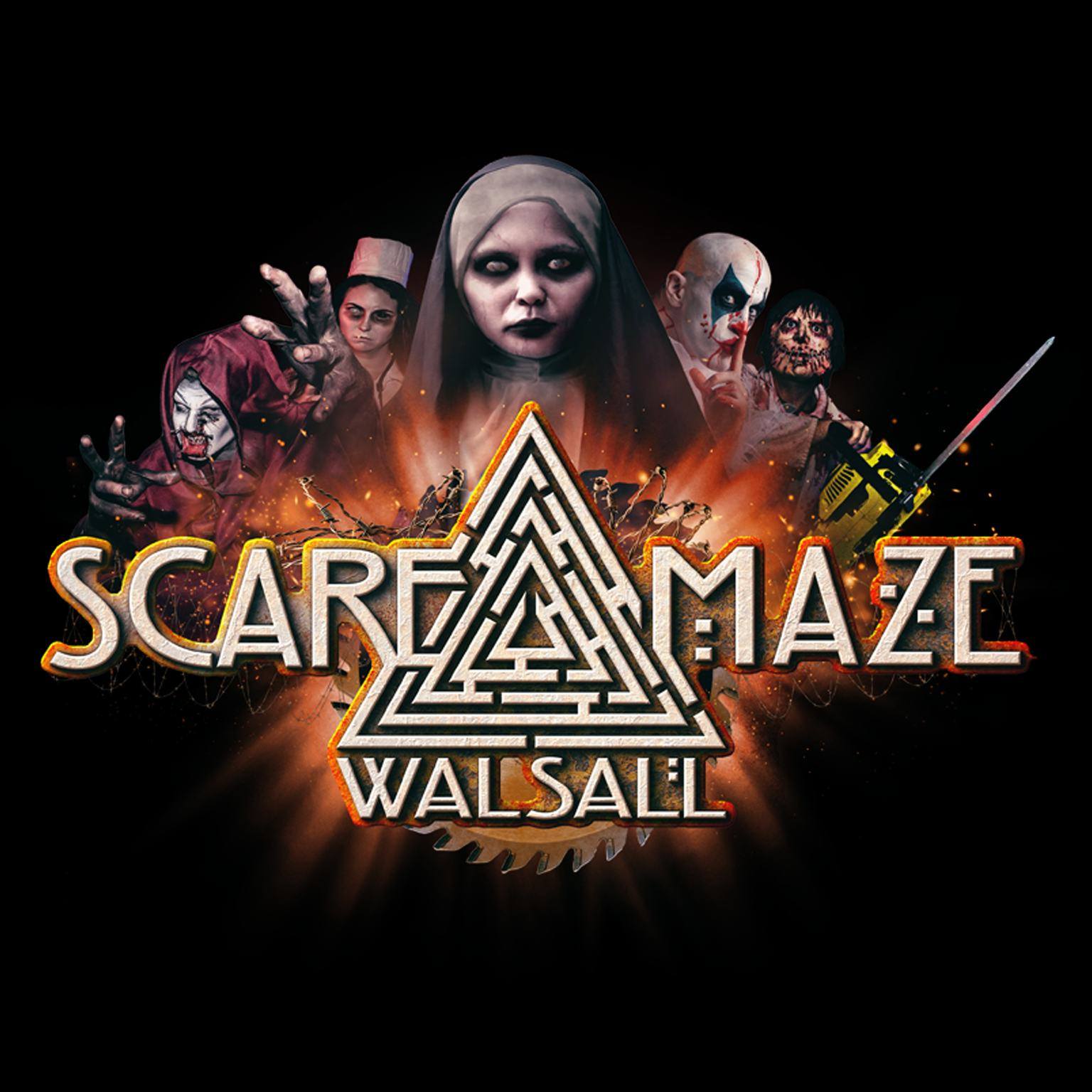 Features:

Free Parking, Restrooms/Porta Potties On-Site, Food/Concessions, Gift Shop/Souvenirs, Optional Games/Midway, "Extreme" Attraction, You may be touched, Uncovered Outdoor Waiting Line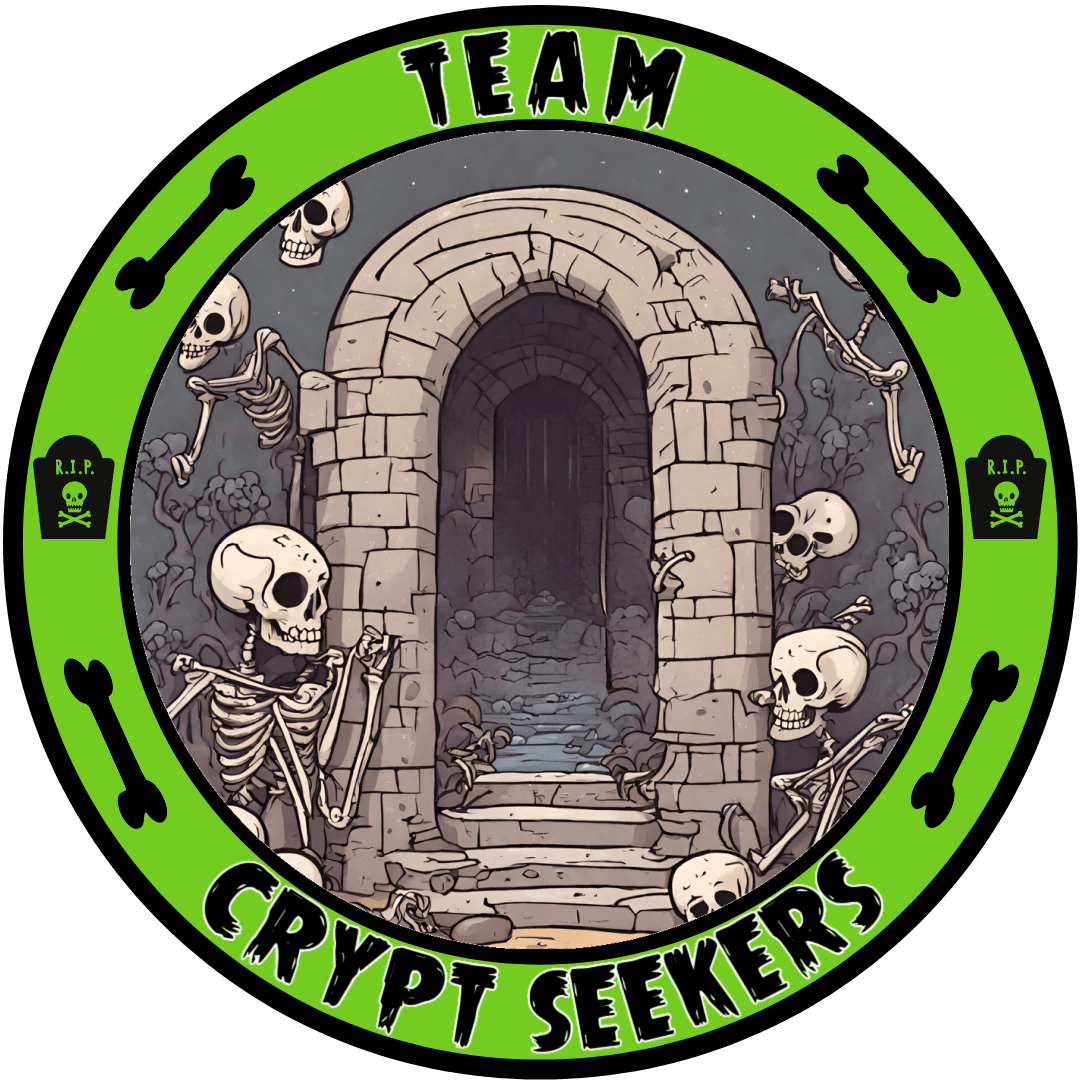 This attraction was reviewed on November 4, 2023 by Team Crypt Seekers.
---
About Our Reviews and Rating System
---
Final Score: 8.9
Final Scores – By Category

Final Scores – By Attraction

Summary:
Walsall Scare Maze is an immersive scare attraction in the West Midlands, and this year we visited their maze The Scarehouse, a high octane 20 minute trek through the terrifying depths of the master's house. In this storyline the master is known for his award winning haunted house, and the audience is invited to tour not only the house itself, but also the cellar below, full of dark secrets and dangerous creations. The Scarehouse offers a complete package for a thrilling scare attraction, boasting exquisite set designs, exceptional special effects, a skilled cast, and, most importantly, a masterful fusion of these elements that results in heart-pounding and hair-raising scenes guaranteed to deliver an adrenaline-pumping experience.
---
Cast Score: 9.33
Cast Scores – By Question

Cast Scores – By Attraction

Cast Review:
The ensemble of actors at Walsall Scare Maze played an indispensable role in elevating this attraction into an unforgettable, spine-tingling experience. Their remarkable presence was striking, with a formidable total of 22 actors positioned throughout the attraction, reappearing in various scenes to intensify the thrill. These skilled performers delivered hair-raising surprises, emerging from concealed corners, crafting an atmosphere steeped in unrelenting suspense.
The actors demonstrated their exceptional creativity by immersing themselves in their respective roles. Whether portraying an eerie worker in the ominous chemical treatment plant, coercing us through a labyrinth of radioactive barrels, or the unyielding butchers insisting on leading the way (even gently leading one of our group by her hair!), their performances were nothing short of convincing. Their physical interactions, such as gripping and guiding guests, injected a palpable sense of fear and intensity into the entire experience.
What set this ensemble apart was their unparalleled level of interactivity. From the very beginning, we encountered actors running spoons over our heads in a macabre search for brains. In a sinister drug dispensary shop, a menacing nun shot water through syringes and even simulated a "lobotomy" on one of our group, forging a connection with the audience that extended beyond mere startling. The spine-chilling surprises delivered by these performers were far from ordinary, plunging visitors into an adventure that sent shivers down their spines.
The diverse array of characters was one of the attraction's highlights. A standout creation included a character inspired by the anglerfish, luring us deeper into the abyss. The ensemble's diversity of characters ensured that the experience remained fresh and engaging, with each encounter offering a unique and chilling encounter.
The cast of Walsall Scare Maze deserves the highest accolades for their invaluable contributions to this attraction. They cultivated an environment saturated with fear and suspense, thanks to their sheer numbers, imaginative portrayals, believability, interactivity, and the diversity of characters they embodied. If you're seeking an indelible and heart-pounding scare, this ensemble delivers in spades.
---
Costuming Score: 8.5
Costuming Scores – By Question

Costuming Scores – By Attraction

Costuming Review:
Walsall Scare Maze exudes a deep commitment to the art of costuming and makeup, evident in the remarkable attention to detail and realism. The denizens lurking in its depths are brought to life with an astonishing level of craftsmanship. From the intricate patterns and textures adorning the costumes, whether they be the visages of feral boar-men or the attire of Victorian-style household staff, the visual spectacle thrusts visitors right into the heart of the narrative. This meticulous dedication to authenticity elevates the experience, leaving patrons in sheer admiration of the costume artistry.
Furthermore, every actor is attired to suit their respective scenes. A worker in a toxic waste plant wields a pickaxe, while a menacing butcher brandishes a cleaver, providing an intense, heart-pounding encounter. Meanwhile, an unsettling nun adorned with eerie makeup strikes a fine balance between terror and laughter.
Some costumes blend with their surroundings, leading to spine-tingling surprises. At the eleventh hour, a colossal tree-monster springs to life, leaping from above in a whirlwind of green twigs, taking everyone by astonishing surprise.
---
Customer Service Score: 9.78
Customer Service Scores – By Question

Customer Service Scores – By Attraction

Customer Service Review:
Finding information prior to our adventure to Walsall Scare Maze was an easy process, with easy to understand ticket pricing and plenty of helpful FAQs, navigation and parking details listed on their website. There's helpful accessibility information as well as a straightforward explanation regarding the storyline, and overall we found their website to be a very helpful tool in planning our trip. Finding the location was easy as well, and there's plenty of free street parking around the area, which is mentioned on their website since the venue's parking lot is quite small and guaranteed to be full up on haunt nights. There's easy entrance into the location, and upon entry to the location it's clear where everything is located since everything is accessed via a sheltered 'hub'. From this themed and decorated space you can either queue up for the attraction, take part in their additional extreme experience or shock chairs, or grab food or drink from their bards and Burger Queen food stand.
All of the staff we spoke to at the maze were extremely helpful and lovely. Batching at this maze is superb and you won't run into the group in front of you, but this also means the queue takes a bit of time to get through, and while we waited we spoke to some of the staff there who were great at chatting to the audience who were waiting to get in. We also had an opportunity to meet some of the creators of the haunt after our experience, who were all super dedicated to their haunt and the audience's experience, and who were happy to answer any of our questions.
Safety wise, we found this haunt extremely safe. All in all everything is very easy and safe to navigate, even the spaces of complete darkness. Although the cast are interactive and do hold weapons out at you, there was no time in which we actually felt unsafe, as everyone was amazingly professional.
---
Immersion Score: 8.86
Immersion Scores – By Question

Immersion Scores – By Attraction

Immersion Review:
The pre-haunt atmosphere of Walsall is a great mixture of spooky and fun. The ticketing booth entrance has lots of odd and creepy heads and puppets, and as soon as you walk into the sheltered hub area the place is aglow with fun lights, disco balls and Halloween themed music. There's a mini waterfall grotto all lit up in the corner, and a separate bench area to sit with creepy insane asylum projections against the wall. Although a very small space, there was a lot to look at while queueing to get us in the mood to be scared.
Once you take your obligatory photo you are batched in a small group into a short introductory room complete with narration, special effects and animatronics to tell the story of the master's house and all that awaits you once you step inside. This was an amazing introduction to the story of the scare attraction, complete with special effects that completely shook us and took us out of our comfort zone and which primed us for the scares to come. The storyline was believable and carried through from start to finish, with everything happening in the caverns and grounds of the master's haunted house.
The level of immersion within the walls of The Scarehouse was incredible, with attention given to every single detail along the way. Due to their incredible batching, there was never a flow or grouping issue within the maze, and every transition seemed well thought out and mastered, with everything flowing forward and with actors assisting this process in a way that only furthered the story line. At the end of the haunt you're thrown into their spooky themed gift shop and bar, and back into the main hub where you can grab food or a drink, or check out the spooky attractions some more. We browsed the gift shop for a while and since this was where the maze popped you out the evil chainsaw characters at the end kept popping their heads through the barrier and continuing to try and creep us out the whole time, which truly kept the entertainment alive far after the maze itself finished.
---
Special FX Score: 8.7
Special FX Scores – By Question

Special FX Scores – By Attraction

Special FX Review:
There was a general eerie soundscape that supported the journey inside the scare attraction, with additional elements of air horns, chainsaws, and other effects to create a full spooky soundscape. All the rooms had their own special lighting, making each room a whole world in and of itself, from the more 'normal' dining and living area scenes of the main house, to the darker and danker cellar scenes, or the bright red of the butcher and pig scenes. The set design in all of these rooms was incredible, from fully realised kitchen rooms to neon toxic waste streaming from barrels, and even some type of well room with water streaming from the ceiling. There was also a greenhouse scene near the end of the experience complete with a bridge, greenery and mist that brought such a realistic feeling to the space that we thought we were transported to another world. There really was an amazing level of detail put into all the scenes we encountered in this space, and we appreciated the additional use of scent and pyrotechnics, along with all the use of fog and water throughout some of the rooms. It was truly masterful storytelling with effects, and after hearing from one of the owners that they create absolutely everything, including these special effects, inhouse we were even more floored!
---
Scare Factor Score: 8.38
Scare Factor Scores – By Question

Scare Factor Scores – By Attraction

Scare Factor Review:
The Walsall Scare Maze delivered some of the most heart-pounding scares of the season, causing us to leap back in terror many times as characters lunged at us from unexpected angles and snatched at our very senses.
The maze's clever design masked the characters, intensifying the fear of encountering the same one repeatedly in a dimly lit room. Just when you believed they had vanished into the shadows, they'd reappear, striking from new angles or hidden nooks, ensuring that no one in our group could escape a good, hair-raising startle.
The scares were an artful blend of unpredictability and misdirection. A prime example was when we ventured into a pitch-black corridor, only for the sudden, up-close illumination of a character donning a futuristic gas mask. On occasion, characters even lunged from above our heads, leaving us gasping for breath.
The range of scares was astonishing, spanning from the spine-tingling close encounters where we locked eyes with eerily costumed figures to high-intensity rushes that made fleeing seem like the only option. And to cap off our nerve-wracking experience, a chainsaw-wielding maniac in a room bathed in pyrotechnic sparks brought the intensity to a climax. The chainsaw came scarily close to our feet and even between our legs, leaving us in a state of raw, visceral fear. This relentless character continued to menace us even beyond the final curtain, ensuring that we never felt truly free from the clutches of the maze's sinister grip.
---
Entertainment & Value Score: 8.94
E&V Scores – By Question

E&V Scores – By Attraction

E&V Review:
We were completely satisfied with the entertainment provided inside the main attraction, with the haunt running exactly twenty minutes for our specific journey, and thus giving almost a pound per minute in terms of value. But we had so many different and high-quality interactions with all of the cast from start to finish that this absolutely felt longer, and by the end of our trek we felt as if we'd been in the maze for twice as long as we actually were, and had so many memorable moments from just that short period of time.
While there aren't any queue actors or shows, you are more than welcome to grab some food and drink from their highly themed bars – they went so far out in decorating a real pub for the season that we wanted to stay there for hours. And while there is a fee to sit on their shock chair, you can easily watch others suffer the torment for free!
Overall, we were more than happy with ticket price for the main attraction and the 'hub' of entertainment at the start and end of the maze itself. The level of immersive storytelling and worldbuilding was second to none at this attraction, and we can't wait to see what their next experience is.
---
View Full Score Sheet
---
Pics We Took From Our Visit:
---
---
Have you visited this attraction?
Join ourspookyadventures!
We visit Halloween haunted attractions year-round! Follow us for haunted house walkthrough videos, behind the scenes footage, and more!