Review of Waverly Hills Haunted House Haunted Attraction
Review of Waverly Hills Haunted House Haunted Attraction
Review of Waverly Hills Haunted House Haunted Attraction
Waverly Hills Haunted House – Full Review
Waverly Hills Haunted House is a Haunted Attraction located in Louisville, KY.
4400 Paralee Drive, Louisville, KY 40258View All Details


Features:
Paid Parking, Gift Shop/Souvenirs, Indoor/Outdoor Waiting Line, All-Indoor Attraction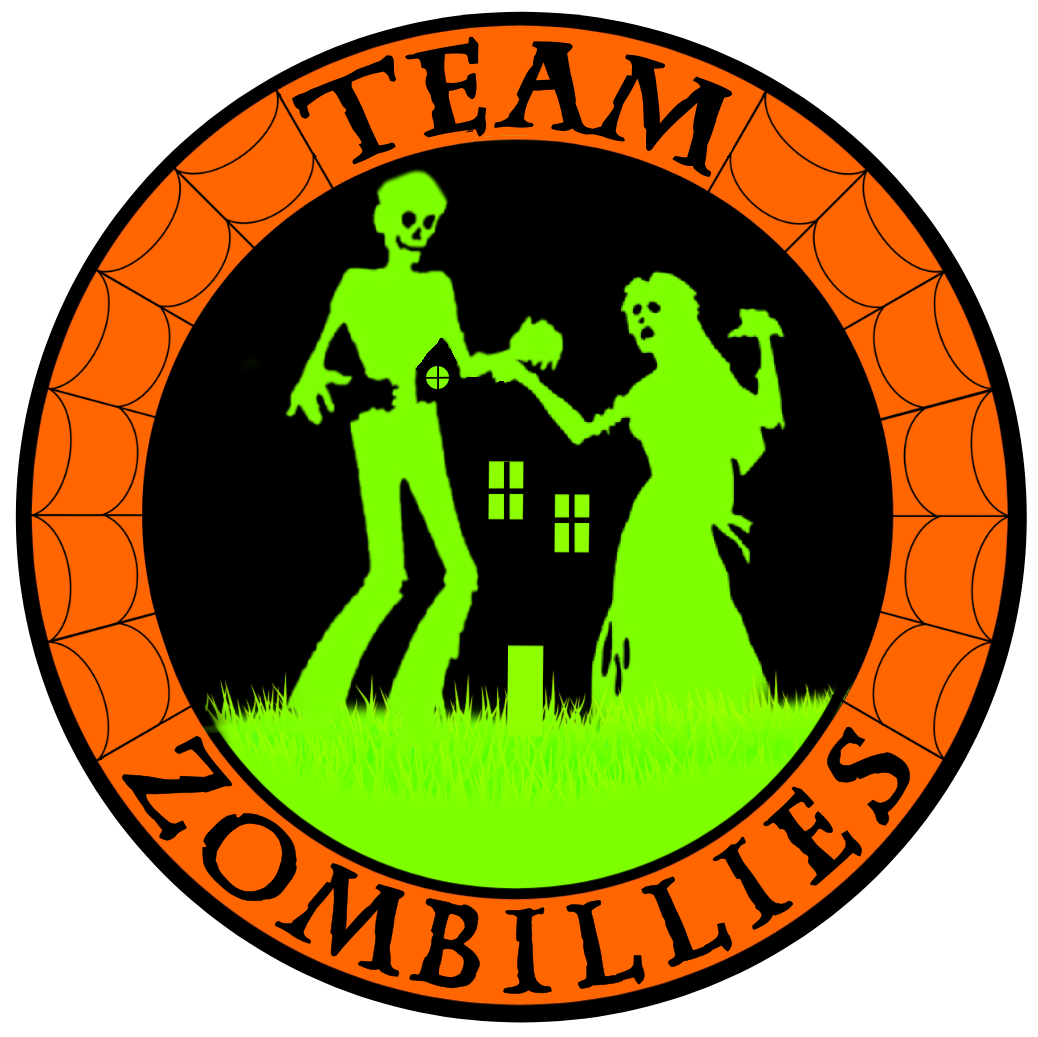 This attraction was reviewed on September 27, 2019 by Team Zombillies.
How Do We Get These Scores?

Final Score:

7.8
How Did We Get This Score?

Summary:
It goes without saying that Waverly Hills Sanatorium is known as one of the most haunted places in the world. But, did you know that they also put on a Halloween haunted attraction during September and October each year!? Indeed they do, and now you and your friends can tour this one-of-a-kind building and behold the horrors within!
For this tour, you won't be carrying flashlights or cameras in search of ghosts or other paranormal activity. Rather, the lower level is decorated extensively with all sorts of scenes, props and creepy actors that will attempt to scare you even more than walking in the front door did'
Join us as we recap our 2019 tour of Waverly Hills Haunted House in Louisville, Kentucky!
---
Cast: 7.45
How Did We Get This Score?

Despite the fact that this was opening night at Waverly, it was obvious that the crew was ready to have some fun with their victims! It's common for Waverly to have huge crowds for their haunted house, but it was actually pretty dead on the night of our visit due to a local music event. We didn't have any groups catch up with us, which allowed us to take our time walking through to enjoy each character's skit.
Before entering, we met Twisty the Clown (more on him later) who stayed in character 100% and tormented all of us waiting in line until we went inside.
In the indoor waiting area, several characters interacted with us, including one creepy guy who was holding a baby doll and had the world's largest sh!t-eating grin! We're not sure what he was amazed by, but he was staring right at us and wouldn't look away! Just when we thought we'd gotten rid of this creepy guy, he started stalking us throughout the whole show, randomly showing up within the scenes with that same, 'I'd really like to kill you' grin on his face. Folks, we haven't seen an actor do this in a long time and it was a welcomed feature of the attraction (though we're not sure how many groups will see him in one night). At one point he even took his doll and repeatedly slammed it up against the wall. Not only did he know where we were at all times, he showed he was not to be messed with as well!
Aside from our extreme stalker, it wasn't moments after we entered when a clown came sliding across the floor at us! This was totally unexpected within the first minute of walking into the attraction and very effective when you have 3D glasses on!
The iconic characters that we came across all played their parts well with Freddy Krueger having the best vocals. A crazed hillbilly sporting a skin mask knew our names and he was downright verbally demanding and energetic. And speaking of names, if they hear yours, they will use it!
We also came across a patient (or nurse?) in a hallway that was one of the most unnerving characters of the night. If you visit Waverly Hills and she's there, you won't be able to miss her! Charley Chainsaw was another stand-out villain as he chased out the exit with his gas-guzzling chainsaw.
---
Costuming: 7.57
How Did We Get This Score?

It was unseasonably warm on the night of our visit, which is important because it can lead to some incomplete or less-elaborate costumes than what you'd typically see in a cooler setting (monsters don't like to get overheated). We did see a few incomplete pieces, so this may be why.
For the most part, the costumes worked with and matched their respective scenes. They utilized a mixture of masks and makeup to enhance their facial features. The iconic characters that we came across were sporting appropriate attire and their builds were believable for the characters they were portraying.
Some of the medical staff looked like they had been trapped working within the sanatorium for years. One even had a spit mask on and she was covered in blood, so we can only assume that if it weren't for that protective device, we may have quickly become her next victims!
Some of the most memorable costumes included Slenderman, Freddy, the sliding clown, and the snake guy.
---
Customer Service: 9.49
How Did We Get This Score?

Our GPS took us right to Waverly Hills but, as their site suggests, be sure to enter at Gate B from Dixie Highway and Paralee Lane. Don't use the old entrance next to the golf course; that is how you will exit when you leave.
Waverly has a giant parking lot and it does cost $5.00 cash to park. There were flaggers stationed across the huge gravel lot that helped us find the best parking spot. Navigating the grounds was easy, we just followed the lights and ticket booth that could be seen from the parking area.
We goofed up and forgot to stop for enough cash before we arrived. The ticket booth informed us that we could use our credit card in the gift shop to get cash. The only thing about this is… the gift shop is on the complete opposite side of the building from the ticket booth. So, we had to walk all the way around the building and back (Waverly is huge, btw), but at least we didn't have to leave the premises. The gift shop also accepts credit cards for anything you might decide to purchase after the tour.
All of the staff we encountered were friendly and helpful. You'd think they've done this before or something! The parking lot attendants even tried to shine a light on the building so we could get a good picture at night.
Pertinent information about Waverly's haunted house can be found on their website under 'Visit Us' and then 'Haunted House.' You can find ticketing information here and even purchase tickets online. They also have an FAQ section for those looking for more detailed information.
Although it wasn't raining on the night of our visit, most of the queue line is outdoors. On rainy nights in the past, we've noticed tents set up to cover the waiting area, but they were not in place on this particular night. Be mindful of what you might want to wear to wait outside in the rain or cold.
---
Atmosphere: 9.55
How Did We Get This Score?

It's Waverly Hills! If you've never been, you're 100% missing out on one of the creepiest buildings we've ever seen! The architecture is to die for and they're truly lucky to be located in such an authentically-creepy and -giant building! It's a gothic, 5-story tall building that still looks abandoned for the most part (they've started replacing their windows over the past few years). It's also perched at the top of a hill, so it's all wide open above the building once you're in the parking lot (ie: great for night-time pictures).
As we made our way to the queue area, we were confronted by a realistic 'Twisty the Clown' character. He had quite a collection of goodies sprawled out on a table behind him so he could torment his victims (A.K.A visitors) to Waverly. He slowly slid his hand across a large balloon that made one hideous shrieking sound! But, shortly after, he tied it into a beautiful flower for us.
Before entering, the large projection on the building helped in preparing us to experience this show inside the building' the same building that used to house patients with tuberculosis. Once inside, the front waiting area was decorated well and a handful of other characters greeted us. One of which was the stalker we talked about in Cast above. Yea, he followed us from the time we entered the building until we walked out and he even followed us outside!
---
Special Effects:

7.1
How Did We Get This Score?

During the walkthrough, we came across a huge mixture of effects. From an ultraviolet 3D section where we were given glasses to fully see the effects, to a dungeon, strange rooms of a house, a lab, and various medical areas. It's very likely there's something here to quench your haunt-desiring thirst.
One of the most notable effects was their dizzying vortex tunnel. Now, we walk across a lot of these each haunt season and this was one of the best by far this year! They also had taken some human skin and patched it together to make some furniture. Now that's how you recycle!
But that's not all folks! We also found a lot of blood, chains (for holding victims down to torture them, we're sure), various greenery, a well-detailed lab, an effective giant dog and strobe combo, hints that we may cross paths with a familiar movie character, authentic City Morgue body bags, giant monsters, and a huge meat grinder that they weren't using for hamburgers'
In some areas, the sounds were very effective while, at other times, we didn't hear anything at all. Loud hard rock music, zapping sounds, ICP, and great sounds in the catacomb area were heard. But, the most unnerving audible effects were the loud bell and the sounds around the Slenderman character. Holy cow! We can definitely see why he drives some people mad!
---
Theme:

N/A
How Did We Get This Score?

Before entering, the giant projection cast onto the side of the building explained the original purpose for Waverly Hills (a tuberculosis hospital) and it also introduced us to a variety of the real ghosts that are said to roam the sanatorium's halls still to this day! A few of these include the nurse that hung herself outside of room 502, someone who was found murdered in an elevator, and a ghost with no eyes… among others. It also told us that, back in the 1960's, the world no longer needed Waverly. However, that was when the reports of the hauntings began…
This was a great intro to the haunt and the building. However, if they completely followed this throughout the duration of the attraction, it was very hard for us to tell. Before entering the haunt, we did meet a nurse that informed us we were attending a Halloween party. While it's possible that everything housed within these walls was part of this 'Halloween party,' we're just weren't getting it. After we left that first room, no one else referred to a party and we came face-to-face with quite a random variety of differently-themed areas.
---
Scare Factor:

7.44
How Did We Get This Score?

Just how scary was it? Well, the building alone is enough to send chills down the spine of some and, you just never know, you might come in contact with a real ghost!
We were paired with two other small groups during our tour. Even though we were all targeted on multiple occasions (thank you creepy stalker with the doll), they seemed to hit on the very front of our group the most. Side note: if you walk through with someone that the actors know, they may tend to pick on them a little bit more than everyone else, but it's definitely still entertaining to watch, nonetheless. The other people with us had no idea what was going on, so they were utterly shocked to see how this poor patron was being handled!
Even for opening night, we were impressed with some of their timing. Just when we would look away from a scare, it would reveal itself to us at the perfect instant! They had some great hiding spots that helped with this as well. At times, even a security guard nailed one of the members in our group and he wasn't hiding at all.
Waverly contains a lot of different phobias within their walls. From tight spaces and dolls to snakes and clowns, we're sure they'll hit on several of your fears during your tour.
One of the most effective scares of the night got nearly everyone in the group at once; it was quite an escaping surprise! The finale of the haunt involved a chainsaw chase out. We stuck around to watch a few other groups come out behind us. One had a younger girl in it and we're sure she surprised even her family with how fast she moved out of that exit! It was all knees and elbows, for sure.
---
Entertainment & Value:

7.2
How Did We Get This Score?

General admission to visit the spirits and physical beings within Waverly Hills continues to be $20.00 per person. They did bring their VIP admission back for 2019 and it's priced at $60.00 per person. The VIP ticket will grant you access to a small tour of the Sanatorium that will take you through the upper floors of the building. Who knows, you just might have an encounter with a real ghost while you're up there! After the tour, you will bypass the general admission line to directly enter the show.
This year, it took us about 15 minutes to weave our way through Waverly's harrowing corridors. This brings their MPD (minutes of entertainment received per dollar spent) to 0.75 which is slightly below the average that we tend to see most often.
As mentioned last season, Waverly Hills Haunted House's fundraiser benefits The Waverly Hills Historical Society, a 501(c)3 non-profit organization. Their goal is to restore the building into usable space that can continue serving the community all year long, so rest assured that your ticket money is going towards a good cause!
Aside from the entertainment provided within the haunt itself, Twisty the Clown was on-site and ready to show thrill-seekers his bag of tricks! He's pretty good and creepy at making balloon animals, too! Before it was our turn to enter, we enjoyed the custom projection casting onto the side of Waverly's building, telling a rather lengthy story. This was completely different from last year and it's included with admission! It wasn't very busy on the night we attended, so other than the single roaming actor and the projection, it was very quiet prior to entering.
Be forewarned that the ticket booth only accepts cash! However, their gift shop on the backside of the building does accept cards and you can get tickets from there. They also only accept cash for parking which is $5.00 per car. It says on their website that parking proceeds are donated to local charity.
Be sure to stop by the gift shop as you head out, too. Just go left instead of right at the haunt's exit, up a small hill and you can't miss it. They had multiple coffin simulators in there, including a double one where two people can get in at the same time!
We always enjoy our trips to Waverly and highly recommend you add them to your list of haunts to visit, especially if you've never been there before.
---
How Did We Get These Scores

Promo Images:
Click to Enlarge
Guest ReviewsGuest Average: 9.33 out of 10
Jason – 10/10 – October 7, 2016It's the best haunt the actors are all very good at their job an the haunted house is a very. Well …show more designed set an the prop's was awesome
Jason – 10/10 – October 15, 2014It's the best haunted house I been too
Nora – 8/10 – September 19, 2014If you decide to visit Waverly make sure you show up early! I repeat, make sure you show up early. …show more We have waited in their seemingly never-ending line for hours and we hear that the closer it gets in the evening and to Halloween, the longer that line gets. That's only the line to actually park in the parking lot too. Once you wait that out you still have to stand in the line to get into the attraction. We have heard of people waiting a total of 5 hours. I would say we waited around a total of 2.5 hours to get in. If you have never been to Waverly and you enjoy haunted things, go! I must say that the entertainment provided to the queue line before entering the building was phenomenal! Been to quite a few haunted attractions and have yet to see another show quite like that. I don't want to give anything away but I will give you one clue, the building will come to life! As for the haunt itself, if felt like everything was spread out a lot and that there was a lot of empty space. The tour took 20 -25 minutes which is decent for their ticket price. Although this hospital has one heck of a background, they don't really use it to their advantage in the haunt and instead use various themes throughout. If I get time to wait in their long line to get in, I will totally go to their attraction again!
---
2019 Awards
Best Vortex Tunnel (Given by: Team Zombillies)
---