Waverly Hills Haunted House – Full Review
Waverly Hills Haunted House is a Haunted Attraction located in Louisville, KY.
4400 Paralee Drive, Louisville, KY 40258View All Details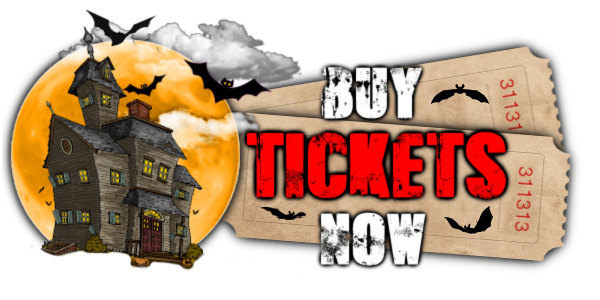 Features:

Free Parking, Restrooms/Porta Potties On-Site, Food/Concessions, Gift Shop/Souvenirs, You will NOT be touched, Original Characters, Indoor/Outdoor Waiting Line, All-Indoor Attraction

Most Recent Video from The Scare Factor:
(Scroll for Scores and Written Review)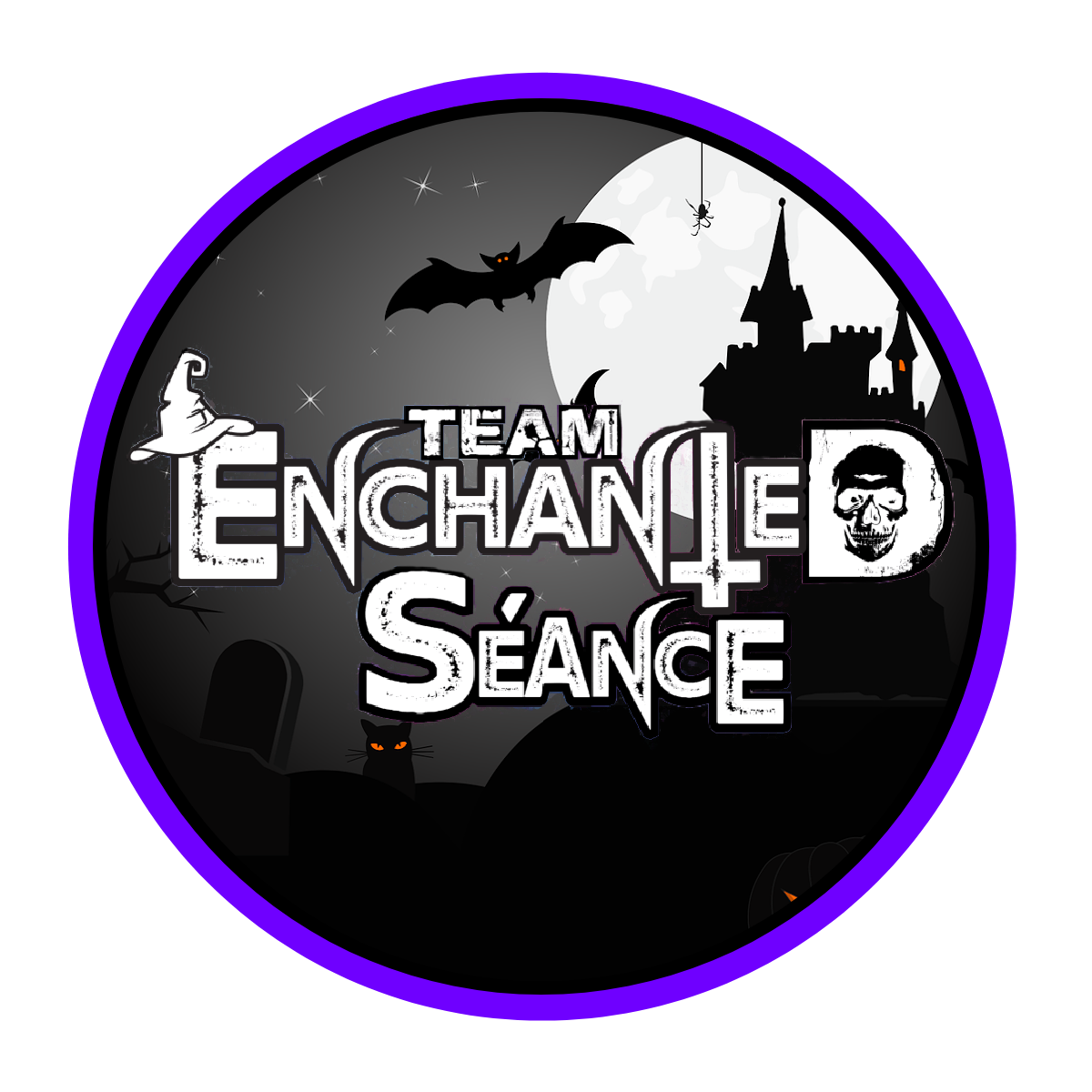 This attraction was reviewed on October 14, 2022 by Team Enchanted Seance.
---
About Our Reviews and Rating System
---
Final Score: 7.78
Final Scores – By Category

Final Scores – By Attraction

Summary:
The Waverly Hills Sanatorium has made its name over the years for its unexplained paranormal activity. This haunted establishment has been attracting fans of the metaphysical from across the world for decades. What was once a tuberculosis hospital is now a world-renowned hotspot for supernatural occurrences.
On this night, however, we are on a journey through the historic buildings' seasonal haunted attraction. Join us as we traverse through demented laboratories, dark dungeons, and a cemetery of the dead.
Grab your rosemary, and your sage, because shit is about to get really spooky! Do you have what it takes to survive?
---
Cast Score: 7.81
Cast Scores – By Question

Cast Scores – By Attraction

Cast Review:
While roaming the grounds outside of the haunted hospital, we came face-to-face with a handful of interactive and energetic cast members. They all stayed in character throughout our encounters, some of which were even directing foot traffic, which was a nice touch. The young lady taking tickets at the queue's entrance portrayed a psychiatric patient and had funny and witty dialogue. We saw her on numerous occasions and each time she had herself questioning her sanity.
Madam Gladace Goodman, the psychic medium extraordinaire, performed a seance before our very eyes! Claiming to have the power to remove the veil between the living and the dead, she opened a portal and spoke with one soul, who warned of the dangers ahead. We can't say enough about her! She even gave an on-the-spot tarot reading and absolutely nailed it! She is our front-runner of the night with her outstanding performance!
The residents inside of Waverly Hills were interactive and delivered different levels of dialogue throughout. The monster hunter gave us a tour of the cemetery in which he buried his victims and even granted us access to his home. The scientist begged for some of our limbs and with the help of his assistant, was almost successful at doing so.
There were a few moments of growls and snarls but they were accompanied by roles appropriate for their vocals. We would have liked to see a few more monsters in some places, but the actors working in these areas did a solid job of following our group to alleviate the dead space. The zombie in one of the drop panels was energetic and authentic and could be better utilized in one of the cemetery segments.
---
Costuming Score: 7.47
Costuming Scores – By Question

Costuming Scores – By Attraction

Costuming Review:
We did notice that costuming was better than we have seen at this location in years past. We were not blown away by any means, but the improvement was definitely present. Wardrobes seemed complete but lacked the multi-layered looks we would expect to observe at a haunt of this size. Apparel sported by the monsters matched their respective scenes and make-up was enough to help us identify the roles in which they were portraying. The Yeti was the most memorable.
There's no distinct theme for Waverly's seasonal haunt, therefore, you'll see a variety of characters roaming the perimeter; these costumes seemed more complete than their indoor counterparts. A few inhabitants were rather confusing, such as the clown, as there was no circus-style area in or outside of the haunt. This felt a bit out of place and had us scratching our heads. We witnessed the slider who was carrying a staff scaring the crap out of people all night. He was really creepy and one of the better looks of the evening.
Other characters we observed were zombies in the corridors, an evil nun, a lost soul with a lantern, a psychiatric patient in a straight jacket, and a not-so-friendly cafeteria worker. Maggots were on the menu that night and the chef made sure nobody left hungry.
---
Customer Service Score: 9.05
Customer Service Scores – By Question

Customer Service Scores – By Attraction

Customer Service Review:
Before arrival, we were able to locate important information regarding our visit. Directions, pricing, and hours were all distinctly published on the website's main page. There are multiple entrances to the Sanatorium, with gate B being the only available option during the season, so make sure you use the address posted on the website as your GPS may guide you to the wrong location.
Tickets should be purchased ahead of time to grant faster access to the parking lot. Admissions are performed in your vehicle as opposed to the usual free-standing kiosks you would see at other events. While this helps with crowd control, the process is rather slow and our group waited nearly 50 minutes just to park. This should improve as the team becomes more efficient at getting the large crowds through, but until then, a few more attendants would be beneficial.
Once we had our tickets in hand, the premises was fairly easy to navigate. The staff was friendly and able to answer any questions we had. There were some vendors on-site during our visit, selling a multitude of food and beverage items as well as a 5-minute escape game and guided tours of the historic building. Tickets for these additional amenities can be purchased in person or through their website.
---
Immersion Score: 8.15
Immersion Scores – By Question

Immersion Scores – By Attraction

Immersion Review:
It's hard to think of a better location for a seasonal haunted house than an old sanatorium with a grim history. There's an odd feeling you get when arriving on site and the Waverly team takes full advantage of the atmosphere. A large projection show gives a brief history of the attraction and ambient music plays throughout the queue to set the mood for things to come. This has become a staple of Waverly Hills and is one of the most unique pre-shows in the game.
The layout of the haunt was linear and easy to navigate. We did take one wrong turn, which was entirely our fault, but the cast did a good job of redirecting traffic while staying in character. The show seemed to end rather abruptly, and we were dumped into an empty hallway that led us to the gift shop. It wasn't until a staff member asked about our experience that we realized that the show had concluded. There's no doubt this will be refined in the future, but we feel it's important to note so improvements can be made.
---
Special FX Score: 7.61
Special FX Scores – By Question

Special FX Scores – By Attraction

Special FX Review:
The Waverly team had just seven weeks to put this haunt together, and we were fully prepared to see incomplete sets; that simply wasn't the case. There was so much eye candy scattered throughout, and we were blown away by how much depth was applied to the scenes. Victims will be met with several "large" surprises from unknown corners. One of the most memorable experiences was a dark, open corridor with a very unsuspecting scare! We don't want to give away the surprise, but we feel confident you will know what we're talking about when you see it.
The team at Waverly has a unique challenge with how they operate their props within their haunt. Because of the hospital's haunted past, laser sensors were triggered on their own, forcing the crew to replace them with foot-activated step pads. We even saw a video of a prop that was activating without being plugged in; how cool is that! Because of this, we observed some props that would activate late if we failed to trigger them.
Some of the scenes we endured were a laboratory with a mad scientist, a cemetery and its resident grave digger, a dungeon with victims scattered throughout, and a jungle with a venomous surprise. The best scene of the night goes to the dark castle.
---
Scare Factor Score: 7.47
Scare Factor Scores – By Question

Scare Factor Scores – By Attraction

Scare Factor Review:
Waverly Hills has stepped up its intensity for the 2022 season. Between animatronics and the spooky staff, we were caught off guard on numerous occasions, and hiding spots were more concealed than in years past. The denizens of these haunted walls were relentless and interactive, with a solid split of jump scares and story-driven dialogue.
We were sent in as a group of 9, which is on the larger side, but the actors did the best they could to ensure everyone in the group was involved in the show. Dialogue-driven confrontations were front-heavy while jump scares focused on the back of the group. We were leading the pack during our adventure and there were multiple instances where we had to stop and look backward to witness some of the action. The beginning segment of the haunt had characters that we didn't get to see, but we could hear them scaring the people behind us.
The finale, which we wouldn't dare spoil, could use a bit of tweaking to be more impactful. We say this because there is a scene earlier in the show that executes a similar effect, making the conclusion a little less surprising. Some amplified sensory effects in the conclusion could increase this score.
---
Entertainment & Value Score: 7.44
E&V Scores – By Question

E&V Scores – By Attraction

E&V Review:
Our adventure through Waverly Hills Sanitorium took around 9 minutes to complete. General admission is $25, bringing our MPD score (Minutes per dollar spent) to 0.36, which is drastically lower than haunts of similar pricing in the area. However, the show remains action-packed throughout and delivers a high-quality production to offset its shorter duration.
There are a few other ticket options available as well. VIP tickets run for $65 and will grant you faster access to the haunt. This package comes with a 30-minute guided tour of the building, a complimentary photo of your group, and a 5-minute escape game. We find this to be the best bang for your buck!
Super VIP runs for $95 and rewards front-of-the-line access to the haunt, a 5-minute escape game, 1 souvenir photo of your group, a complimentary postcard from your visit, and a 30-minute guided tour through the desolate halls of the historic building.
We highly recommend the tours for first-time visitors, especially those interested in the building's history but are not yet ready for an overnight investigation. Proceeds from these guided tours go toward restoring the historic hospital.
If you're looking for an action-packed haunted house and you're in the Louisville, KY, area, give the Waverly Hills Sanatorium a visit. It's sure to not disappoint!
---
View Full Score Sheet
---
Pics We Took From Our Visit:
---
---
Guest ReviewsGuest Average: 7.25 out of 10
Jason – 10/10 – October 7, 2016It's the best haunt the actors are all very good at their job an the haunted house is a very. Well …show more designed set an the prop's was awesome
Jason – 10/10 – October 15, 2014It's the best haunted house I been too
Nora – 8/10 – September 19, 2014If you decide to visit Waverly make sure you show up early! I repeat, make sure you show up early. …show more We have waited in their seemingly never-ending line for hours and we hear that the closer it gets in the evening and to Halloween, the longer that line gets. That's only the line to actually park in the parking lot too. Once you wait that out you still have to stand in the line to get into the attraction. We have heard of people waiting a total of 5 hours. I would say we waited around a total of 2.5 hours to get in. If you have never been to Waverly and you enjoy haunted things, go! I must say that the entertainment provided to the queue line before entering the building was phenomenal! Been to quite a few haunted attractions and have yet to see another show quite like that. I don't want to give anything away but I will give you one clue, the building will come to life! As for the haunt itself, if felt like everything was spread out a lot and that there was a lot of empty space. The tour took 20 -25 minutes which is decent for their ticket price. Although this hospital has one heck of a background, they don't really use it to their advantage in the haunt and instead use various themes throughout. If I get time to wait in their long line to get in, I will totally go to their attraction again!
---
Past Awards
---
2022 Awards
Madame Gladace Goodman (Given by: Team Enchanted Seance)
---
2019 Awards
Best Vortex Tunnel (Given by: Team Zombillies)
---
---
Past Awards
---
2022 Awards
Madame Gladace Goodman (Given by: Team Enchanted Seance)
---
2019 Awards
Best Vortex Tunnel (Given by: Team Zombillies)
---