Review of Wells Township Haunted House Haunted Attraction
Review of Wells Township Haunted House Haunted Attraction
Review of Wells Township Haunted House Haunted Attraction
Wells Township Haunted House – Full Review
Wells Township Haunted House is a Haunted Attraction located in Brilliant, OH.
101 Market Street, Brilliant, OH 43913View All Details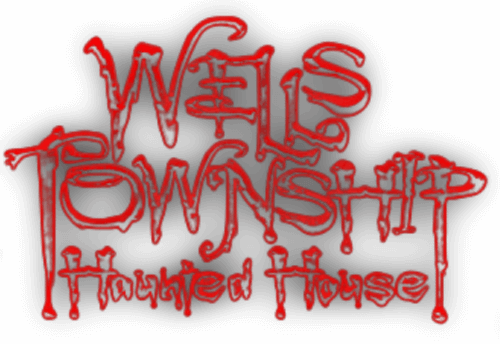 Features:

Free Parking, Restrooms/Porta Potties On-Site, Food/Concessions, Gift Shop/Souvenirs, "Old-School" (Low Tech), "Hi-Tech" Attraction, "Extreme" Attraction, You may be touched, Original Characters, Uncovered Outdoor Waiting Line, All-Indoor Attraction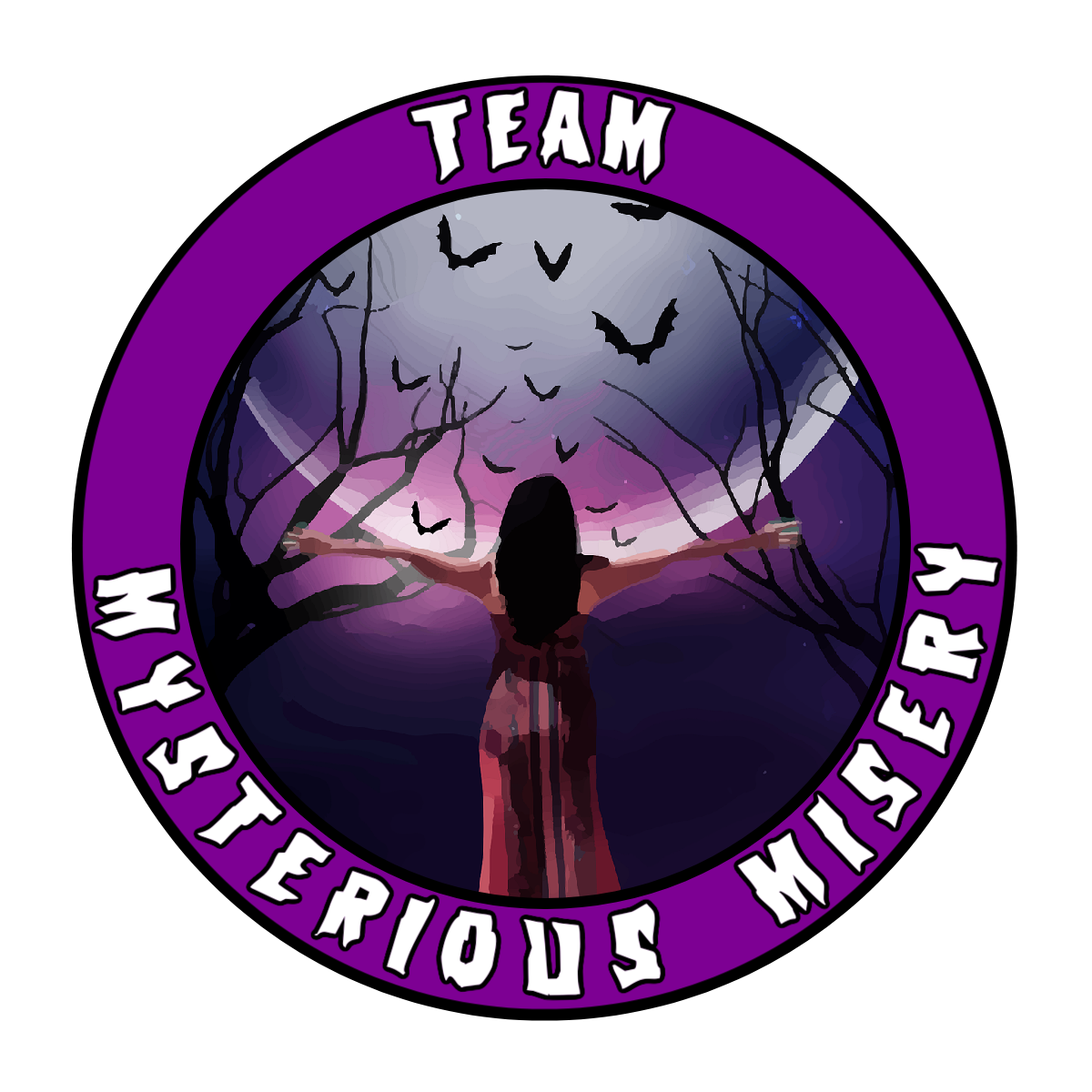 This attraction was reviewed on October 13, 2018 by Team Mysterious Misery.
How Do We Get These Scores?

Final Score:

8.46
How Did We Get This Score?

Summary:
In the middle of a little town in Brilliant, Ohio sits a multi-level brick building that holds nightmares for the travelers that seek them out. Wells Township Haunted House is back at it again creating haunted nightmares for the rest of your nights. They have been in the industry for a while but their passion for the haunt is still visible, more now than ever.
---
Cast: 8.72
How Did We Get This Score?

On an average night, Wells Township needs about 57 beastly beings inside the haunt to create nightmares. They are considered fully staffed with about 63. As you can imagine that is a lot of people in a building; so, your chances of being scared are even greater.
You will see your iconic haunt team members like Cowboy and Aunt B but in addition, this year, Wells has added some newbies. Local high schools have jumped on the Wells train and have started sending people over to help in the haunt. Don't think because they are newbies you will get off free because some of them have started to enjoy this gig and want to make you pee your pants.
The entire cast enhances their scenes and interactions with people very well. One group that I think does this exceptionally well is the 10 tour guides. We had the pleasure of having Taylor as our tour guide. The guides must stay in character, keep you moving through the haunt, and yet be able to freestyle dialogue with you and it is amazing to watch because it is not an easy task to do. There is a statue guy that was the highlight of my night. He was doing one simple task repeatedly which distracted me from everything else in that moment. We also wanted to give a shout out to the guy that is 7 feet at the haunt, no joke he is naturally 7 feet tall and gets asked how tall he is all the time.
---
Costuming: 8.66
How Did We Get This Score?

At Wells Township they do not use a lot of masks but if they do they try to keep it for original charters. The masks usually fit so well you can't tell they are masks. At Wells they do some great looks in costuming. Some of their looks become iconic characters of Wells. Patrons ask for these icons by name such as: Pappy, Aunt B, Cowboy, and Sparky the Clown. The costumes are usually completed for each character and fit the scene they're found in very well. Some get very creative with their costumes while others stay realistic and that is always a side of extra creepy. One thing we want to shout out is the use of ghillie/ moss-covered suits for a scene which added the perfect touch for that area.
---
Customer Service: 9.19
How Did We Get This Score?

This year didn't disappoint, and Wells gets it right. Customer Service is a top priority for them. It is easy to find the location as it is in a little town, so it is the only thing that looks alive and is protruding energy. If you get lost stop and ask anyone and they can point you in the right direction. Parking is a little rough but will be better next year, as Wells has purchased additional land to make a bigger parking lot. We love when haunts see a problem and handle it. Speaking of this, Wells does a great job with security and making sure everyone is safe and gets to their cars safely.
On the night we attended, someone's car broke down and they jumped in and helped them get it fixed. Wells employs some of the most professional staff that I have encountered. You can find them easily and you can notice that they are non-acting staff. If you have any questions their website is loaded with great details and information.
---
Atmosphere: 9.09
How Did We Get This Score?

Wells has an atmosphere like no other. Once you get in the general area you can feel the energy and hear the live band. Once you park it is easy to see the line for the ticket booth and get your group number. Past this point there are no more lines. You are free to roam the grounds where you can get refreshments, upgrade your tickets, listen to the band, interact with the horrid beast roaming around, take pictures with the photo ops, do your zombie challenge first and so much more. It is a very lively and party-like atmosphere.
If you find a worker, ask for a fire ball. Wells upgraded to a high definition video screen on the side of the building where they run movies, videos and information. The picture is so clear and a great enhancement for the haunt. Once your group's number lights up on the video board you then are escorted to the front of the building. They have a storefront window that's always different every year. It's like a Macy's Christmas window. This is where you get the low down and meet your tour guide. Then the anticipation kicks in and puts all your senses on high alert.
---
Special Effects:

9
How Did We Get This Score?

There is never a shortage of special effects throughout Wells Township. You will see some things that are being used at other haunts but the things that they add make them more creative. One example of this is laser swamps. They have been utilized in many haunts this season, but Wells adds ghillie suits and a few other effects and it makes it much more effective. They have a simulator that we haven't seen in other haunts except this one. If you have experienced, it before this year it's a different one. One special effect that I fell in love with was the girls makeup that changed with the lighting. It was a small special effect/makeup combo but it was so amazing to watch and made such a huge difference in that scene.
The intricate details in the complete scenes are special effects all in their own ways. One of our favorite things about Wells that most people experience but will never know is the ingenuity and creativity the teams puts into their effects so that they can stand out against the others.
---
Theme:

N/A
How Did We Get This Score?

N/A
Wells doesn't utilize a theme but just because they don't have a theme doesn't mean they can't make you pee your pants.
---
Scare Factor:

8.63
How Did We Get This Score?

Wells Township is a touch haunt this year providing ultimate scares for everyone in your group. This is one of the few haunts that still has a tour guide, which is an added bonus because they can make sure each scene is ready for you. You will not experience any dead spaces and they will point you out to the judge for execution.
Wells starts off with an escape room and ends with one of two alternate endings, so they are giving you a little bit of everything. With innovative scenes filled with a properly trained cast, there is a fear for everyone. No one is safe. They do a good job at keeping the scares coming and keeping you guessing where they will come from. When you get into a room you look for the exit; good luck because the rooms are designed to trick you!
---
Entertainment & Value:

9.03
How Did We Get This Score?

The entertainment value at Wells Township is always worth it. If you don't get scared, you will definitely be entertained and have an exciting night. General admission is only $14 and we were in the haunt for 25 minutes! For every dollar you spend on general admission at Wells you are getting 1.79 minutes of a deliciously horrified experience per dollar spent. This is just for the haunt and doesn't include the zombie escape challenge which is included in your admission price.
You will experience many things going on throughout the evening from live bands and actors to queue entertainers and much more. Wells definitely knows how to entertain. One awesome thing that Wells is doing is Vet tickets. One night during haunt season they honor the Vets by letting them and their family go through the haunt for free!
---
How Did We Get These Scores

Promo Images:
Click to Enlarge
---
Guest ReviewsGuest Average: 7.88 out of 10
Kara Werner – 10/10 – October 17, 2020This is one of the best haunted houses I've been too I go alot and it always gets better. The actors …show more do a good job keeping the entertainment great. The zombie mazes are fun it's just overall a great experience
Yvonne Ewing – 10/10 – October 19, 2019every year my friends and I go on a hunt for the best scare. We came a crossed This attraction and …show more booked the VIP tour. I have been doing this hunt for 5 years now and we have been all over the place, this is a top 3 for me!!! After the Staff removed two intoxicated individuals we had a great time. The first two rooms where ruined due to the two that were removed but was not a disappointment going forward. The Actors were great and the scenes where top notch. for a group that is hard to scare we got our fill of heart pounding moments! we will definitely be back next year!
Sam Welder – 10/10 – March 15, 2019Always the best when we visit. The lights out is so terrifying. I was chased in the yard by a nun. …show more The adrenaline this place gives me makes me come back year after year. Can't wait to see what this fall has in store.
---
Past Awards
---
2022 Awards
Most Creative Set - Fright Box (Given by: Team Houdini)
Highest Rated Haunt (Given by: Team Houdini)
Highest Rated Entertainment & Value (Given by: Team Houdini)
Goo - Taylor Norman (Given by: Team Houdini)
---
2020 Awards
Most Unique Scene - Donkey Kong (Given by: Team Houdini)
Most Original Character - Gameshow Host (Given by: Team Houdini)
Best Entertainment and Value (Given by: Team Houdini)
---
2017 Awards
Scariest Haunt in Ohio (Given by: Team Mysterious Misery)
---