Wells Township Haunted House – Full Review
Wells Township Haunted House is a Haunted Attraction located in Brilliant, OH.
101 Market Street, Brilliant, OH 43913View All Details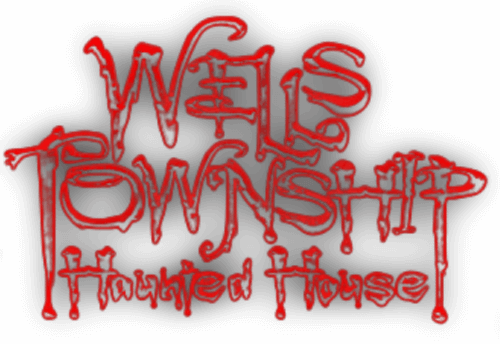 Features:

Free Parking, Restrooms/Porta Potties On-Site, Food/Concessions, Gift Shop/Souvenirs, "Old-School" (Low Tech), "Hi-Tech" Attraction, "Extreme" Attraction, You may be touched, Original Characters, Uncovered Outdoor Waiting Line, All-Indoor Attraction

Most Recent Video from The Scare Factor:
(Scroll for Scores and Written Review)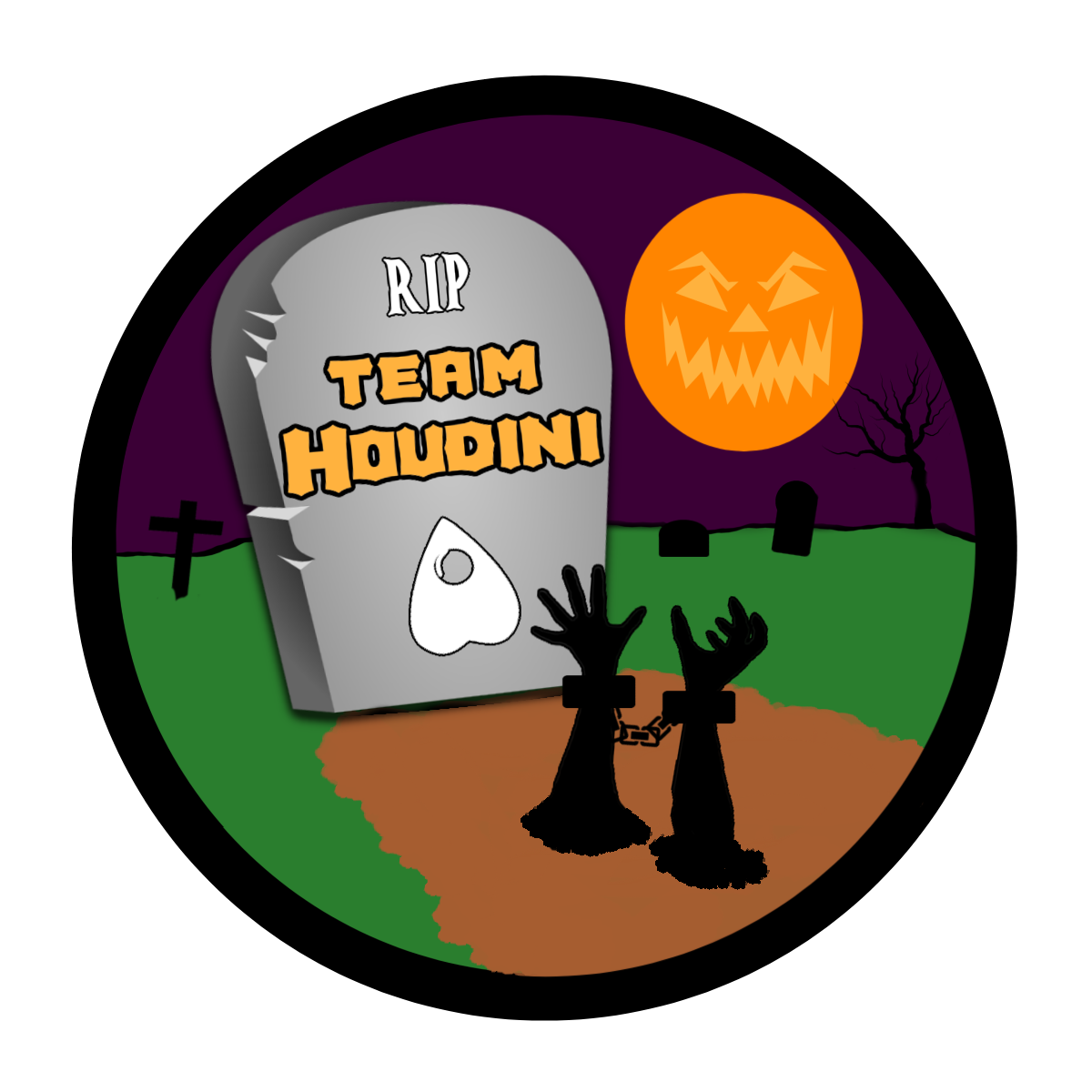 This attraction was reviewed on October 8, 2022 by Team Houdini.
---
About Our Reviews and Rating System
---
Final Score: 8.88
Final Scores – By Category

Final Scores – By Attraction

Summary:
What do a knight's tomb, a reanimation, and a Twitch stream have in common? Not a damn thing, but you will find these themes and more at Wells Township Haunted House in Brilliant, Ohio.
Wells Township is back again with its over-the-top, extreme, and non-sequitur haunted attraction with new rooms, kooky characters, and heinous horrors. This house will literally chew you up and spit you out.
---
Cast Score: 9.11
Cast Scores – By Question

Cast Scores – By Attraction

Cast Review:
The house imprisoned an estimated 50 possessed souls, a big jump from last season. Now, if you have read our reviews, I almost always say more actors would be welcome… but not this time. We felt the house was packed and each scene had the right amount of actors. Not only did they have a large number of characters but they did a fantastic job of entertaining.
Outside of the queue line actors, the first main character we met was Goo, she was our tour guide last year, and we were excited to see her again. Wells Township follows a lost art of haunting, where a guide takes you room to room where you watch a scene or scare and then move on to the next scene or scare, which we will discuss later. Her performance and commitment to her character was near perfection, as she was in character the whole time even after we exited the haunt and were chit-chatting with the owner. Again, she was a clown of sorts, fast-talking and quick-witted she had a snarky comment or comeback for everything we threw at her she even interacted in each scene as if she was part of our group and not part of the show, a great added touch. Speaking of touch, the spirits were very handsy with us this season compared to the past; grabbing, pulling, pushing, poking, and rubbing us throughout the haunt. Sometimes I felt someone touching me that was not in the scene unless these were one of the "real" spirits said to inhabit the 170-year-old house, but that's a story for another day. At the start, Goo instructed us not to look at the individual behind, as one of our teammates did she screamed at him for not listening. I could feel the individual grabbing my shoulder tapping and squeezing it, but I would not turn around.
Touching was not their only way of making us feel uncomfortable. Some actors provided screams, shrieks, and jump scares which generally proceeded the "act." Other examples include intimidation as the creepy checkered camouflage characters grabbed and shoved us, dialogue and ad-libbing with the show-woman at the circus, and interaction in the cabin as we tried to reverse a demonic spell that I may have placed on a young woman. The cast did a good job and we enjoyed their performances.
---
Costuming Score: 8.1
Costuming Scores – By Question

Costuming Scores – By Attraction

Costuming Review:
Costumes ranged from detailed ensembles to a few items that looked like street clothes. Sometimes it was too difficult to absorb what an actor was wearing because we were literally pulled through the house so quickly. The majority of the main actors had realistic-looking costumes that fit the themes; the skeleton knight in King Arthur's crypt had a skull face mask, full harness ( knights armor), and sword, two creatures in the checkered room had checkered body suits that gave the illusion they were morphing from the walls, the show-woman had on a red outfit and top hat fitting for the big -top, and a living tree monster bloomed in the swamp area. The makeup and the masks looked good quality, although a little more detail would go a long way, but considering the fast pace of the haunt, the average person probably wouldn't notice any lack of details.
Queue line actors looked detailed and authentic. One gentleman was wearing all black with detailed black and white makeup, giving a ghoulish appearance. Goo our tour guide, was also out and about wearing a yellow sequenced jacket, polka dot top, and tiny red hat with glitter makeup on her face and body. Aunt B was wearing her sexiest attire.
---
Customer Service Score: 9.35
Customer Service Scores – By Question

Customer Service Scores – By Attraction

Customer Service Review:
Wells Twp was easy to find using Google Maps but parking can be an issue as this place gets packed. There is a parking lot area that fills quickly, if that is packed then it's everyone for themselves as you look for parking along the road. The ticket booth is marked as are the concessions, gift shop, and Zombie laser tag. Wells provides a number system for guests so instead of standing in line, guests can hang out and have fun until their group number is listed on a screen near the entrance.
We found nothing truly dangerous in or around the haunt.
Everyone we spoke with was super friendly, including ticketing, the gift shop (although they still do not have shot glasses), the owner, and even the ladies, or bouncers, out front of the haunt. We had great conversations with all and witnessed them provide good customer interaction with other patrons.
Wells Twp's website looks a little busy but offers a plethora of info from the main page. There is a link to just about everything you can imagine and then some, and you should be able to find it in 3 clicks or less.
---
Immersion Score: 8.64
Immersion Scores – By Question

Immersion Scores – By Attraction

Immersion Review:
There is no mistaking that the pre-haunt is a party, and that's what the owner wants people to do; come out and have fun. Bands take the stage each night playing various music leaning more to a metal genre that you can hear from blocks away, pyrotechnics shoot out from above the stage, a large projector plays various scenes and ads on the side of the building, bonfires provide warmth, and concessions provide terrific treats as you wait for your number to be called. You can also check out the zombie laser tag while you wait.
Wells does not have a storyline, just utter chaos.
As we trekked through the building, it was easy to feel consumed by it and never distracted by anything outside of what was around us. Each area flowed from one to the next, keeping things fast-paced and frantic.
---
Special FX Score: 8.92
Special FX Scores – By Question

Special FX Scores – By Attraction

Special FX Review:
As I have stated in years past, the house feels alive as there are literally many moving parts to this house. There was a nice mix of new and old scenes this year. The opening was revamped with a portal illusion surrounded by two large pillars with gargoyles set atop. The Pillars glowed a greenish color and the Gargoyle's eye glowed as the spirit of the house magically appeared and spoke to us. A new garden area gave a feeling of being outside with foliage and lanterns around the walls, a black light illuminated the actor providing a ghostly glow as intense music built up the suspense of the scare. King Arthur's tomb felt like the inside of a castle with dark stone walls covered in skulls, and the tomb of the King in front of us glowing green with a spectral fog emerging from it. The possessed cabin area felt natural with its rustic wood walls and animal skulls hanging on the walls, reminiscent of Evil Dead. Finally, the most original new scene for this season was an area that was live streamed to Twitch where viewers could choose the fate of two groups of guests. As we pleaded and screamed for viewers to pick the other team the boxes we were in moved and shook depending on votes, very similar to a real-life red room on the dark web. Some returning scenes included the classic Donkey Kong, checkered strobe room, and the super fun happy slide.
It is almost as if the whole house is an animatronic providing excellent sensory effects. A few areas are a little less detailed than other haunts we have seen, however, the design and fast pace of the haunt does not provide travelers the ability to look longingly at its surroundings.
---
Scare Factor Score: 8.46
Scare Factor Scores – By Question

Scare Factor Scores – By Attraction

Scare Factor Review:
Wells Township is indeed intense, action-packed, and frantic, similar to a well-known haunt near Columbus, minus the "R" to "X" rating and controversies. It did provide plenty of scares and as mentioned follows the old-school way haunts ran, where you enter a room view a frightening scene or act play out, then move on to the next scene. Wells takes it a little further as each scene has an act; sometimes you watch and sometimes you are a part of it, like the live stream or the cabin scene, as the scene progresses the music intensifies, the lighting changes, and then the sh!t hits the fan as a big scare happens then you are pushed to the next scene. If you have been here before you know what is coming or after a few scenes you probably will figure it out, but you never know what the scare will be or where it will be coming from. The anxiety and anticipation of the scare makes the scare last longer and affect the whole group and not just one person. The interactions were also aimed toward everyone, not just the first or last person in line.
Frights covered a large range of scare types including startle scares which generally happened at the end of each scene, stalking as actors would follow us between scenes, touching on shoulders (arms and hand), imagery from creepy scenes like the reanimation sequence, interaction in the Twitch room, phobias from clowns in the circus area, heights and falling in the slide and elevator area, and claustrophobia in the tighter areas. They covered just about every fright along the way.
Another unique part of Wells is that not only do they have a solid ending which is something that has been fading from haunts, but they have two different endings and we got to experience both. One was the same as last year and one is a little bit different. We won't spoil it, but both were enjoyable.
---
Entertainment & Value Score: 9.48
E&V Scores – By Question

E&V Scores – By Attraction

E&V Review:
Tickets are $14 at the gate or $20 for online purchases that provide a separate, faster line, and VIP is $25 to skip all lines. There were no price increases from last season. Technically, you could buy VIP, and would be at the average general admission price for a haunt this season. This is one of the best deals we have seen this season, and don't forget that includes access to the zombie laser tag and nightly concerts. They do offer kid's day during the season where they have inflatables and a lights-on tour of the house.
They open on Friday the 13th for lights-out tours, St. Patrick's day, and they have a metal concert in the summer, so check out their website and Facebook for updates.
Wells Township Haunted House has an old-school soul with some high-tech gear that offers a one-of-a-kind experience that is constantly evolving and changing. A great cast of young volunteer actors and actresses provide an extreme and nerve-racking experience at a great price. Hopefully, the house will release you back into the land of the living.
---
View Full Score Sheet
---
Pics We Took From Our Visit:
---
Promo Images:
Click to Enlarge
---
Guest ReviewsGuest Average: 7.88 out of 10
Kara Werner – 10/10 – October 17, 2020This is one of the best haunted houses I've been too I go alot and it always gets better. The actors …show more do a good job keeping the entertainment great. The zombie mazes are fun it's just overall a great experience
Yvonne Ewing – 10/10 – October 19, 2019every year my friends and I go on a hunt for the best scare. We came a crossed This attraction and …show more booked the VIP tour. I have been doing this hunt for 5 years now and we have been all over the place, this is a top 3 for me!!! After the Staff removed two intoxicated individuals we had a great time. The first two rooms where ruined due to the two that were removed but was not a disappointment going forward. The Actors were great and the scenes where top notch. for a group that is hard to scare we got our fill of heart pounding moments! we will definitely be back next year!
Sam Welder – 10/10 – March 15, 2019Always the best when we visit. The lights out is so terrifying. I was chased in the yard by a nun. …show more The adrenaline this place gives me makes me come back year after year. Can't wait to see what this fall has in store.
---
Past Awards
---
2022 Awards
Most Creative Set - Fright Box (Given by: Team Houdini)
Highest Rated Haunt (Given by: Team Houdini)
Highest Rated Entertainment & Value (Given by: Team Houdini)
Goo - Taylor Norman (Given by: Team Houdini)
---
2020 Awards
Most Unique Scene - Donkey Kong (Given by: Team Houdini)
Most Original Character - Gameshow Host (Given by: Team Houdini)
Best Entertainment and Value (Given by: Team Houdini)
---
2017 Awards
Scariest Haunt in Ohio (Given by: Team Mysterious Misery)
---
---
Past Awards
---
2022 Awards
Most Creative Set - Fright Box (Given by: Team Houdini)
Highest Rated Haunt (Given by: Team Houdini)
Highest Rated Entertainment & Value (Given by: Team Houdini)
Goo - Taylor Norman (Given by: Team Houdini)
---
2020 Awards
Most Unique Scene - Donkey Kong (Given by: Team Houdini)
Most Original Character - Gameshow Host (Given by: Team Houdini)
Best Entertainment and Value (Given by: Team Houdini)
---
2017 Awards
Scariest Haunt in Ohio (Given by: Team Mysterious Misery)
---
Join ourspookyadventures!
We visit Halloween haunted attractions year-round! Follow us for haunted house walkthrough videos, behind the scenes footage, and more!