Wentz Brothers Festival of Fears – Full Review
Wentz Brothers Festival of Fears is a Haunted Attraction located in Fort Walton Beach, FL.
300 Mary Esther Blvd, Fort Walton Beach, FL 32547View All Details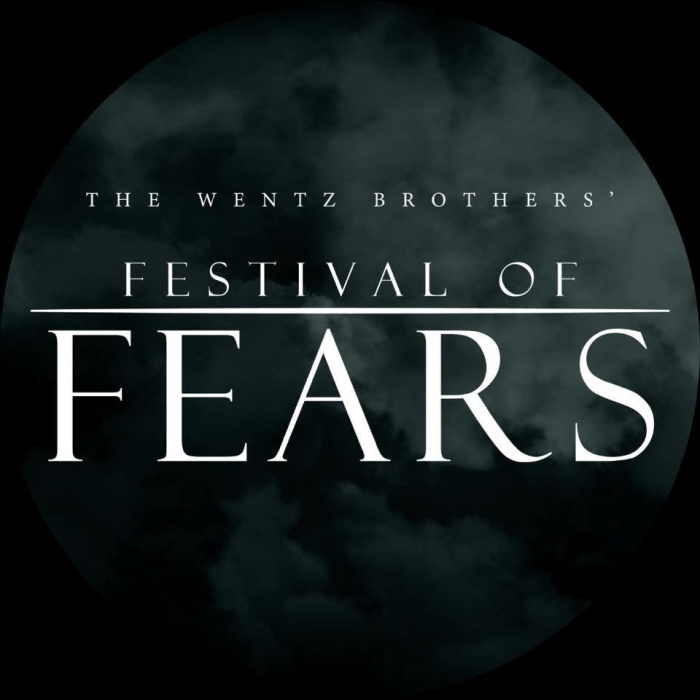 Features:

Free Parking, Restrooms/Porta Potties On-Site, Food/Concessions, Optional Games/Midway, You will NOT be touched, Original Characters, Indoor Waiting Line, Family Friendly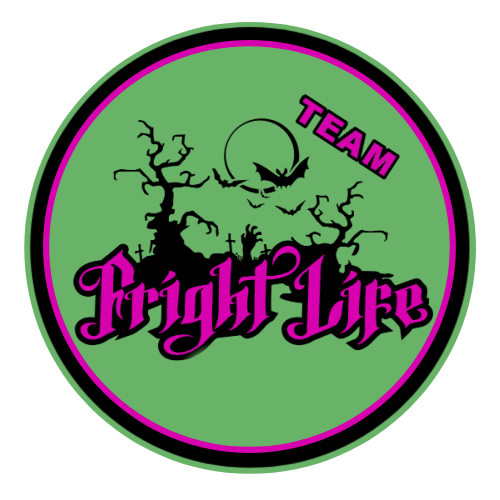 This attraction was reviewed on September 15, 2022 by Team Fright Life.
---
About Our Reviews and Rating System
---
Final Score: 8.07
Final Scores – By Category

Final Scores – By Attraction

Summary:
What haunted adventure will you choose? To get lost among the killer clowns in Shriek Show? Join the fight against time and zombies to save yourself and the world in Protocol Z? Or confront deranged mutant toys and face your childhood fears in the abandoned Lazurus Toys shop? Or are you bold enough to make it through all three?
Back for their second year, The Wentz Brothers Festival of Fears is bigger and better than ever. They have gone from one attraction to three and added a midway and concession area. Disturbing to gory and everything in between, there is something for everyone. If you are with a group that has some real "scaredy cats," there are options for them too. And the Wentz Brothers shared with us that they have big, bold plans for many years to come, so we will be keeping our eyes on them. We look forward to returning every year to see what they have in store for all of us next!
---
Cast Score: 8.2
Cast Scores – By Question

Cast Scores – By Attraction

Cast Review:
We were impressed by the cast at all three attractions. Some actors were seasoned, and others were new, but all were committed to their roles, whether to keep us engaged in the storyline or scare us with screams and shrills. Be sure to keep an eye out for "Giggles" in the "Shriek Show." She pops up where you least expect it. But, you may hear her before you even see her! And the toy shop owner, Emile Lazurus, in "Lazurus Toys," is disturbing in his concern for his beloved, abandoned toys.
---
Costuming Score: 8.63
Costuming Scores – By Question

Costuming Scores – By Attraction

Costuming Review:
There were three distinct attractions at Festival of Fears, each with very different costuming needs. "Shriek Show" was circus/clown-focused and had a variety of clowns represented. Some clowns had masks, some had makeup, and they varied in size, shape, and design. The costuming was well made and realistic.
"Protocol Z" took place in a subterranean military bunker. Costumes ranged from military and medical to zombies. With three military bases in the community, there was no shortage of authentic military uniforms utilized throughout this haunt for costuming and set design. It helped to immerse us further in the story.
Finally, "Lazurus Toys" took place at an abandoned toy factory. An assortment of original costumes included workers and hybrid stuffed toys, to name just a few. The costumes for all three attractions were accurate, professional, and well-crafted. They all made sense for each of their themes and characters.
"Lazurus Toys" deserves a special nod to their creativity. All of the toy costumes were unique and well-constructed. The evil teddy bear with razor teeth was gruesome. And the toy that was the most disconcerting was the oversized, demonic-eyed, cymbal-playing monkey. Run for your life!
---
Customer Service Score: 9.55
Customer Service Scores – By Question

Customer Service Scores – By Attraction

Customer Service Review:
Festival of Fears is the largest indoor haunt in Florida, and it shined when it came to customer service. Every team member we encountered was friendly and helpful and genuinely loved being part of the haunt. The staff in the concessions area was particularly stellar. They bring new meaning to service with a smile. Friendly and funny!
Festival of Fears is very easy to find. It is located at the back of the Santa Rosa Mall, and being at a mall also meant plenty of complimentary parking. Safety was a priority as the haunt, and each attraction had to be inspected and permitted, so overall it is very safe.
---
Immersion Score: 7.8
Immersion Scores – By Question

Immersion Scores – By Attraction

Immersion Review:
As we walked up to the mall entrance, an enormous sign over the doors let us know that we were in the right place. Looming over the ticket booth was a 12-foot skeleton with animated eyes seemingly staring right through us, daring us to come in. Once past the ticket booth, we were in the midway with a few fun photo opportunity areas perfect for social media sharing. The main attractions were to our left and right. Each attraction had its unique entrance and queue line. However, the true immersion in the experience came when we walked through the doors of each attraction.
The first room of "Lazurus Toys" had a well-executed video on an old television detailing the back story of the Lazurus Toy shop. The very next scene took us into the dilapidated toy shop. The scenes and set designs were consistent throughout the haunt. Everything flowed well from one area to another. Each turn took us deeper and deeper into the toy shop.
Walking through the curtains into "Shriek Show," we were transported into a circus fun house. Warned from the beginning that many had gotten lost, we quickly became their next victims. So many twists and turns to choose from, and the evil clowns purposefully were not helpful. But, of course, they never wanted us to leave. They wanted us trapped there forever.
Soldiers outside the "Protocol Z" compound entrance checked our IDs and waived us in with their guns. The soldier on the walkway above us yelled to keep us moving into what was supposed to be a "safe" compound. Right away, things started to go awry. The zombie apocalypse was happening, and each scene moved us forward into what was transpiring for the soldiers and the medical team.
---
Special FX Score: 7.63
Special FX Scores – By Question

Special FX Scores – By Attraction

Special FX Review:
Encountering a 12′ skeleton with animated eyes as soon as we walked in the door was foreshadowing the level of effects to come. The Wentz Brothers ensured that each attraction had its theme-appropriate animatronics, sound, props, and effects that elevated and immersed us further into the experience.
One of the most impactful effects was the colorful vortex tunnel in "Shriek Show." It was perfect for a circus/fun house theme. Longer than your average tunnel, one of the people in front of us froze halfway through it from fear and uneasiness. Her friends had to drag her out with her eyes closed.
Other stand-out effects were found in "Protocol Z." This attraction had the lion's share of the gore of the three haunts. There was a giant zombie animatronic and bloody torsos hanging all around us. The makeup effects in the surgery rooms were gruesome. And in the countdown to extinction room, there were doors slamming shut and locking, red flashing lights, and an overhead voice coming through the intercom counting down. It made us feel like there was no escape.
---
Scare Factor Score: 7.62
Scare Factor Scores – By Question

Scare Factor Scores – By Attraction

Scare Factor Review:
Each haunt was distinctly different in story and scares. "Protocol Z" is the gorier and scarier of the three attractions. It had jump scares, anticipatory scares, and visual scares. There was a scene with a doctor amputating zombie-bitten legs in the infirmary, and another with a soldier who was eating other humans' entrails. Those are enough to make most people shiver.
"Lazurus Toys" is story-driven. It is scary in a disturbing way. It plays on childhood fears. It seemingly told us, "If you don't treat your teddy bear right, it will come back to harm you when you least expect it." Distraction scares are around every corner in this attraction, and there is an abundance of them.
Alex, one of the owners of Festival of Fears, let us know that the focus in "Shriek Show" wasn't to make it the scariest or goriest. They wanted the experience to be entertaining and more personal. It was a maze that offered us many ways to try to make it out alive… if the clowns didn't get us first! Scares here are visual illusions, jump scares, and interactions with downright disturbing clowns.
And for a family-friendly, less scary experience, Festival of Fears offers a "Family Day" option on Saturday afternoons. There are no actors, and the gory and graphic parts of the haunts are removed.
---
Entertainment & Value Score: 7.75
E&V Scores – By Question

E&V Scores – By Attraction

E&V Review:
We got through all three haunts in 20 minutes, putting minutes per dollar at 0.44. However, that average is not entirely accurate because it will change as the season progresses. We went on a media day which was also opening night, and quickly made our way through everything. Once in peak season, there will be much larger crowds like those they had last year. Wait times between groups entering each attraction will increase, and some groups will move slower than others, so the time spent in the houses will likely vary.
There are many ticket options, and what they cost depends on how much you want to see and how often you want to see it. Starting price is $20 for entrance to one house, $35 for two, and $45 for all three. There is also a season pass option for $100. That pass is good for a single entry into all three haunted houses once per operating night, and Festival of Fears is open for 22 nights. Any ticket purchased gives you access to the midway, concession areas, and fun photo op spots. The midway games and concessions are an additional cost.
---
View Full Score Sheet
---
Pics We Took From Our Visit:
---
---
Have you visited this attraction?