When Darkness Falls Haunted Trail – Full Review
When Darkness Falls Haunted Trail is a Haunted Attraction located in Columbus, IN.
3989 South 525 East, Columbus, IN 47203View All Details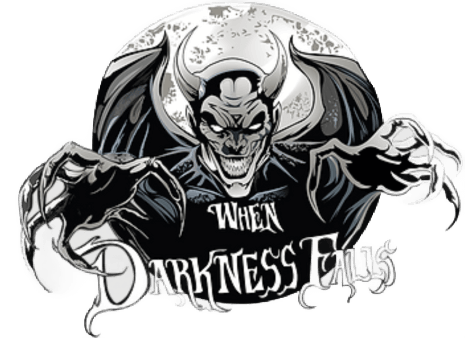 Features:

Free Parking, Restrooms/Porta Potties On-Site, Food/Concessions, Original Characters

Most Recent Video from The Scare Factor:
(Scroll for Scores and Written Review)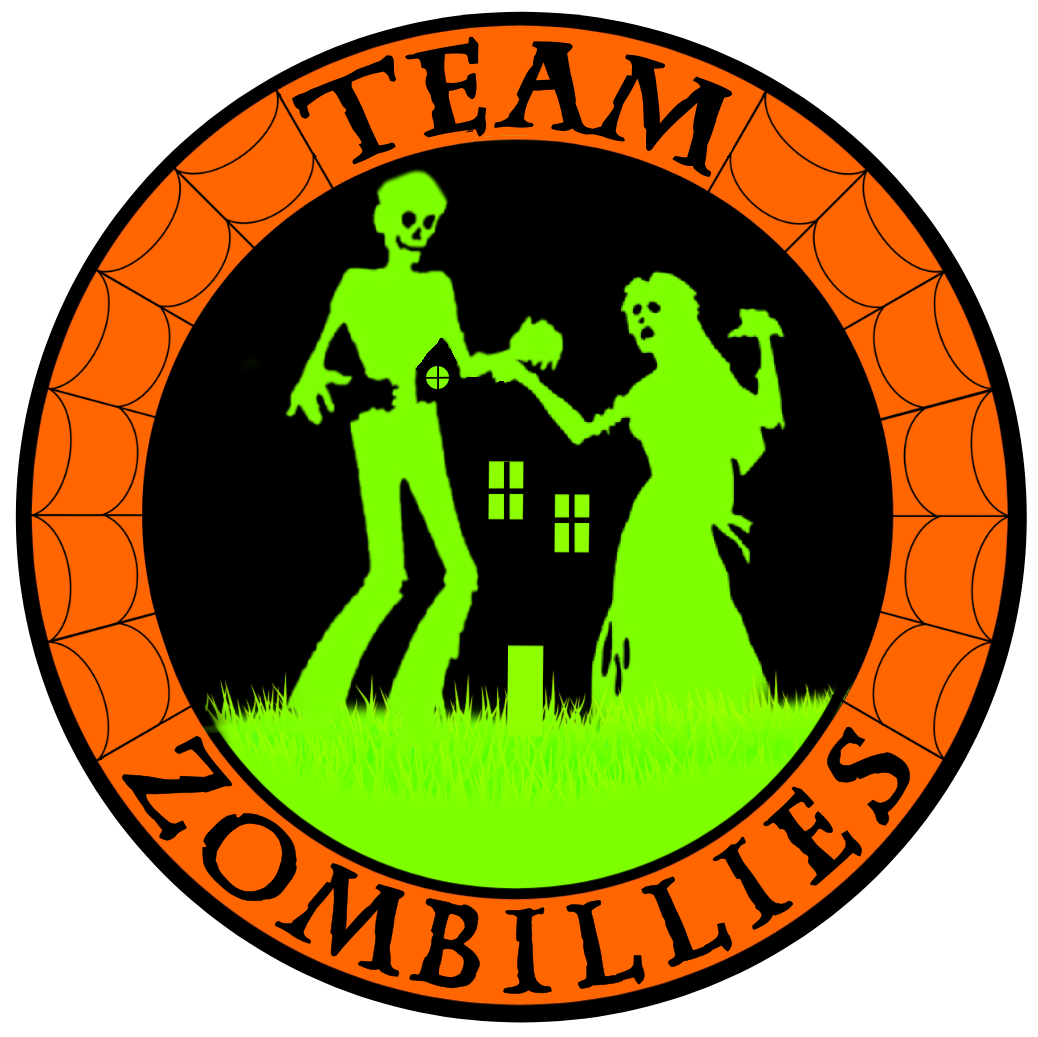 This attraction was reviewed on October 27, 2023 by Team Zombillies.
---
About Our Reviews and Rating System
---
Final Score: 7.78
Final Scores – By Category

Final Scores – By Attraction

Summary:
Once the sun goes down, the woods of CERA Sports Park & Campground undergo a haunting metamorphosis. The arrival of the Darkness Falls Haunted Trail at night is marked by the chilling echoes of terrified screams filling the air!
This trail ventures into the eerie woods, where spine-chilling encounters, unexpected jolts, and heart-pounding confrontations await. It is not recommended for small children or the faint of heart. Journey through the dark with special lighting and effects; no personal lights are allowed.
Our inaugural visit to this haunted trail left us thoroughly impressed. CERA served up a night of spine-tingling thrills that had us on edge from start to finish!
---
Cast Score: 7.38
Cast Scores – By Question

Cast Scores – By Attraction

Cast Review:
The cast featured seasoned scare artists who excelled at engaging with our group, alongside some newcomers to the art of scaring. There were quite a few of them that came at us from many different directions, including from above at one point! They seemed eager to entertain and scare.
Our first interaction began in the parking lot when a dark figure slid across the ground at us! We also met "Mr. B" in the waiting line as he interacted with the crowd. He gave us some stickers and kept sticking someone else's finger in one of his eyeholes – ewww! Also, the "B" in his name is short for something, but we'll let you get a good look at him to see if you can figure that out for yourself.
On the trail, we found creepers, stalkers, a screamer, killers, and a few starers. While some ran at us and retreated, a wolf charged us, and a clown offered us a giant lollipop and then offered to give us a surprise – we know better than to trust clowns, and we still fell for it!
While some didn't say anything at all, others were verbally interactive with us. One demanded their child support while holding a baby and then held hands with a few of us as they escorted us along the trail. An antlered creature used a creepily raspy voice to say, "Come back, you're not supposed to go away!" The one with the large skull on his head tricked us and showed us what they did to "Billy." Poor Billy was nothing but bare bones hanging in the trees above us. As we tried to get away, the creature said, "Oh, Billy loved to run but loves no more" – and that's when we really added pep to our step!
Most character interactions were convincing and added to the experience. However, a few did break character, including one who jumped out of the woods and immediately promoted their YouTube channel without acting the part. Another younger character seemed out of place, and another gave us a casual "Hi" and a wave. It may enhance the experience if these characters receive more background information on their roles and common in-character behaviors. However, we were pleased that we didn't hear any cliche phrases.
---
Costuming Score: 7.76
Costuming Scores – By Question

Costuming Scores – By Attraction

Costuming Review:
For the costuming, we're not sure if there is a costuming team on-site, but the looks were a mixed bag. Some of them wore complete costumes with proper detailing, distressing, and unique features, while others seemed mostly bare. They were out in the dark woods, but when some of them got close to us, they appeared to be mostly wearing unaltered street clothing.
When it comes to the makeup, we noticed some details on the skin here and there, but there was a lot of exposed skin under masks and on arms, necks, and chests. One actress's face was whited out with some red gashes. A lady with a cross on her head and dripping eyes featured the best makeup look.
Most monsters wore lifelike masks with unique and unseen designs, which worked great for the darkened woods. We noticed a few creative burlap masks, including a rabbit, an unexplainable mask on a killer that was contorting on the ground, a gas mask, a large skull mask, a creepy clown mask, and a large horned demonic mask, among many others. The only thing we want to offer here is the addition of some "basic black" (makeup coloring) or matching mask colors under the masks to hide their actual facial features.
When it comes to attire, the masks and makeup were good, but the clothing needed to be more distressed and dirtier at times. We noticed a morph suit, but the actor wearing it didn't have the face mask part on (it was hanging down in the front), and they had no makeup or a mask on to help hide their identity. Some regular jeans, dark-colored clothing, and glasses hanging on the front of a shirt needed to be switched out for more layered, tattered, or distressed designs to help send the characters' looks over the edge!
However, we did find some sharp teeth, several silicone masks, and a few horned and antlered creatures that gave off more complete looks. The cloaked figures and farmhand attire also seemed appropriate. Mr. B, the wolf costume, and a sharp-toothed grave digger with a shovel and lantern were some standout looks of the night! The circus ringmaster also had a great outfit paired with a horrific mask, as well as the clown with the lollipop and the horned creature at the end of the cemetery. The beaked slider was also a standout.
---
Customer Service Score: 9.32
Customer Service Scores – By Question

Customer Service Scores – By Attraction

Customer Service Review:
Finding CERAland Park was reasonably straightforward. Upon pulling in, a sign on the first building at the entrance signified that we were at the correct location. A friendly gate attendant stopped to welcome us and pointed us in the right direction for the haunted trail. She told us to follow the red string lights at the end of the parking lot and then indicated where the haunt could be found (just over the hill past the parking lot). They had plenty of free, paved parking that was easy to navigate.
A line of portable restrooms was in the parking area for customer convenience. To find the trail, we followed the string lights and fog until we found an illuminated waiting line. Here, we found a few more friendly and helpful staff members happy to answer our questions. There is no ticket booth present, so guests can get straight in line (but you *will need to use the posted QR codes to purchase tickets online before you get to the front of the line).
Navigating the trail inside was rather easy; we mostly followed the spooky lighting. The path itself was smooth and easy to walk on. It was also wide, so we didn't need to worry about getting whacked in the face by tree branches or anything of the sort.
Pertinent information was found on the CERAland website, but we would like to see more details here, such as an FAQ page to give customers more of an idea of what to expect inside. Most haunts have a ticket booth, so naturally, we were looking for one upon arrival (as we were not aware they didn't have one, and this was our very first visit) so this would also be good to highlight on the website for newcomers. They are pretty active on social media, and we enjoyed looking at the pictures that gave us a better idea of what to expect on the trail.
---
Immersion Score: 7.52
Immersion Scores – By Question

Immersion Scores – By Attraction

Immersion Review:
While the haunt does take place in a family-friendly park, it does get creepy back there at night! Several signs made it clear this was a haunted attraction, along with dim lighting, a few props, and a flickering light adorning the trail's wooden fence entrance. A decorated sign for the trail was off to the side but was hard to see until we approached the front of the queue. Some tunes filled the air as well, which let us know this was no ordinary hiking trail.
While we were not made aware of any kind of storyline, you can expect to find a variety of scenes inside, from a freakshow and sketchy shacks to crazed killers, crypts, a swamp, a barn, and more. Anything that makes sense with being outside may be found here.
Inside, the immersion on the trail was relatively strong. However, there were areas where we went a while without seeing anyone or anything, which took us out of the vibe a bit. It was also super quiet in some spots where a light, ambient track may help keep the suspense of the dark woods flowing. We did not run into any groups, and none caught up to us, so we do feel that the spacing was just right for our walkthrough.
Exiting the trail, we were led out into a wide-open area that led back to our cars. During our visit, there were no additional activities, food trucks, or anything to keep customers on-site. This exit area would be an excellent place for a few small vendors or even a pop-up merch shop for the haunt. But with this being an active park, we're sure they're likely limited to non-permanent structures. It just seems like an open opportunity!
---
Special FX Score: 7.57
Special FX Scores – By Question

Special FX Scores – By Attraction

Special FX Review:
The creators craft everything in-house, infusing the trail with an authentic, rustic ambiance. It features boarded-up shacks, sheet ghost statues, a rustic Freakshow with a carriage, string lighting, a ticket booth, a lit High Strike game, and a cabinet of curiosities contributing to the trail's realism. The new crypt area stands out with its exceptional outdoor attraction details, leaving us in awe of its beautifully eerie appearance as we approached.
This haunted trail does have power, so they were able to utilize lots of multi-colored lighting, sounds, and fog machines to significant effect. Although the sounds in the first fog scene were of excellent quality and added to the experience, many other areas were quiet. The barn also featured great sounds, as well as the wooden maze. The Freakshow area, in contrast, seemed eerily quiet, especially with the several games noted along the path.
Many of the lights were colored floodlights that cast colors throughout the trail. They were also facing us at times, which kept us from seeing anything lurking within the darkness behind them. They also cast onto the fog perfectly, creating a spooky ambiance. One section of the walking path was only illuminated by candles along the ground, which was super creepy! In the laser swamp, the lasers appeared to be multi-layered the further we progressed, which made it impossible to see what was lingering beneath the swirling fog!
While there were no animatronics on the trail, some of the features they did have stood out due to their effectiveness. As mentioned, the crypt was heavily detailed with texture and distressing. The rotting corpses appeared genuine. There were flickering gas lights, and the usage of fog and lighting in combination with loud sounds in the barn made for a demanding environment. We also liked the addition of the netting above the claustrophobic tunnel – making it appear more confined – especially for the taller folk in our group.
---
Scare Factor Score: 7.43
Scare Factor Scores – By Question

Scare Factor Scores – By Attraction

Scare Factor Review:
Was this haunted trail scary? Yes, yes, it was! They targeted all three of our group members repeatedly, sometimes circling completely around us or stalking from behind. The walk was also unpredictable, as some scares came at us from between the scenes instead of only inside them.
As mentioned above, they were great at using fog and lights to conceal the attackers. There were also a few distractions that left us wide open for scares. Multiple loud horn blasts got all of us! Flames shooting up into the sky were another unexpected startle. At one point, a monkey sound was made, and then suddenly, more monkey sounds emerged from within the woodline around us; we had no idea there were that many hiding around us!
While there was a momentary stalker with a chainsaw, we feel they needed to focus more on scaring the group with the saw instead of just walking with it dangling to the side. Even if a group doesn't appear to be afraid of a saw, even the bravest can be made to feel uncomfortable when they get closer to their feet or are waved around in random directions persistently.
The element of suspense was created correctly when a character with a weapon stood in the distance, staring at us in the illumination ahead, to then turn around and disappear into the darkness, forcing us to wonder when we would reencounter them. Another effective scare was the "prize" pick that resulted in a rather surprize-ing result! We also encountered sparks, confined spaces, an actor suddenly slid at us, one came at us from above, and a few common fears were also noticed.
The most intense scene was, by far, the barn! Inside, blaring, fast-paced music, thick fog, and intermittent flashing lights stole our senses of hearing and sight, which made us more vulnerable to multiple attacks from different angles! The creators mentioned not keeping this the same for next season; however, compared to the finale we received, the barn's intensity may be better used as the final scene to give guests an intensified crescendo as they exit.
However, the actual finale wasn't quite as intense. Upon exiting the green swampy area, a baseball bat-lugging crazy person attacked from one side while another lurker popped out on the other side. As we left, we looked back, and about four lurkers followed us to the end.
---
Entertainment & Value Score: 8.16
E&V Scores – By Question

E&V Scores – By Attraction

E&V Review:
General admission tickets to step right up and face the nightmares lingering within will cost you a reasonable $15 per person. From the time we entered the trail until we were followed out the exit, it took our group 18 minutes to free ourselves from the monsters inside. That brings their MPD value (minutes of entertainment received per dollar spent) to 1.2 – which is slightly above the $1/min that we like to see!
There is no ticket booth on-site, so tickets must be purchased online. You can buy them on their website, or they have QR codes on display that you can scan in the waiting line. They also offer VIP tickets.
Each year, the attraction hosts a Black Out Night, where they offer a limited amount of tickets. Be sure to follow their social media page and website for more information, as we hear this event is super fun and creepy! CERA also puts on some fun October events, so be sure to find their calendar on the website, too!
While we waited, several characters emerged from the dark woods to interact with those in line. Some music was playing, and there were a few things to take photos of to help pass the wait, but we did not notice any additional waiting line entertainment during our visit.
Our first visit to this spooky trail was a blast! We screamed, laughed, got lost, and narrowly escaped some formidable creatures. If you're seeking an affordable, fun haunted trail in a great location, check out When Darkness Falls Haunted Trail, and let them know we sent you!
---
View Full Score Sheet
---
Pics We Took From Our Visit:
---
---
Have you visited this attraction?
Join ourspookyadventures!
We visit Halloween haunted attractions year-round! Follow us for haunted house walkthrough videos, behind the scenes footage, and more!