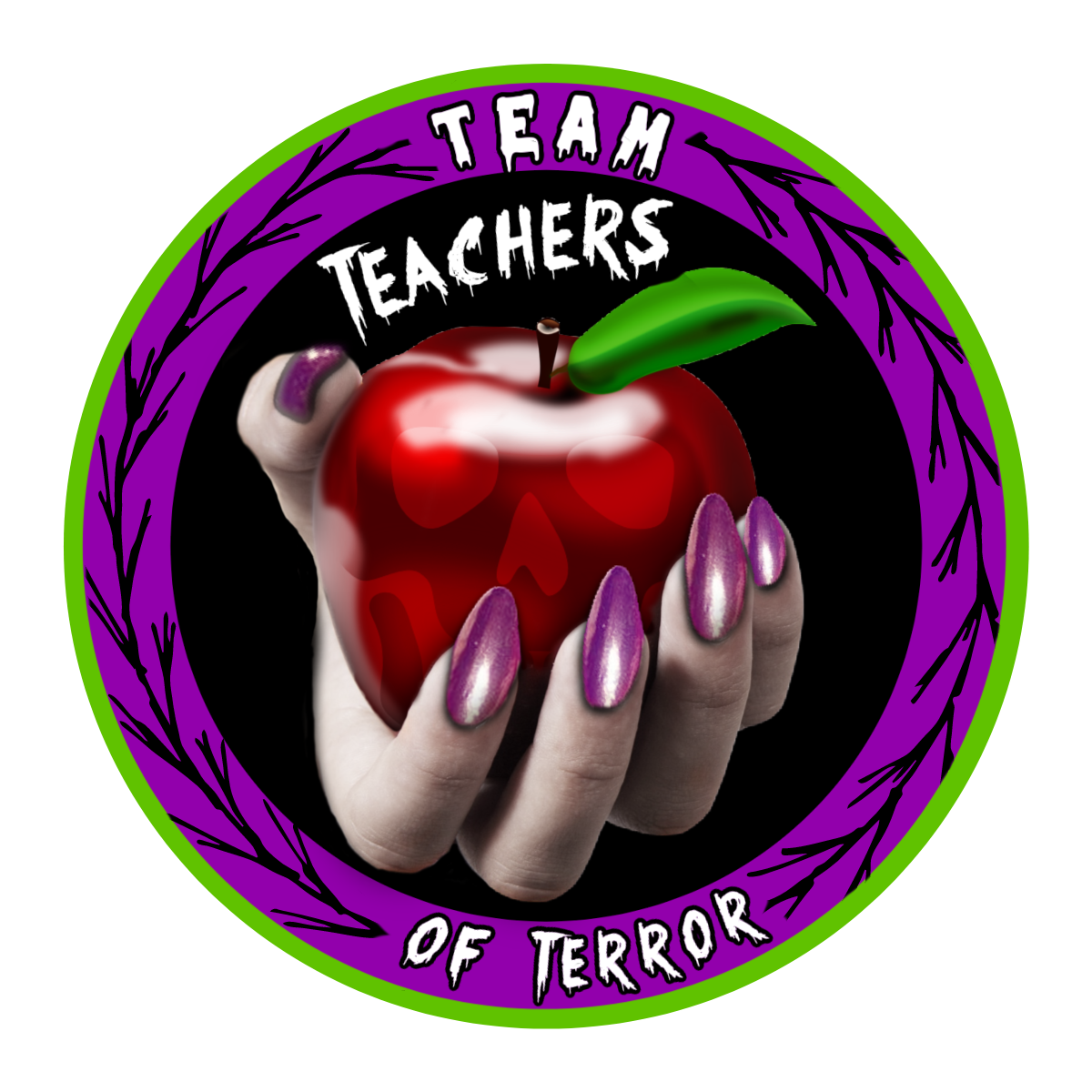 This attraction was reviewed on October 18, 2019 by Team Teachers of Terror.
How Do We Get These Scores?

Final Score:

8.12
How Did We Get This Score?

Summary:
For anyone who likes to escape from the world into the woods, this is a trail you would most certainly enjoy. You'll find yourself out in the woods… alone… in the dark. Equally unnerving are the screams and squeals of your former wagon mates along the walking trail whom you can't see on the trail. You hear strange things in these woods you can't see, but you may hope you never see them. It's here, along a half mile walk, where the darkness and wilderness come out to play with your imagination. If you listen closely enough, you just might hear the call of real wild coyotes! Your only hope is to forge further and further on, with aspirations of making it out to the other side with your mind and body intact.
This family style haunted attraction begins with a tractor pulled wagon ride that takes you to the top of a hill deep into the woods, away from any form of civilization. At least at first, but then'
Wicked Forest has been mentioned as a Hocking Hills attraction to visit in Ohio Magazine, and was voted as the #2 Fan-Voted Must See Haunt in Ohio from www.thescarefactor.com.
General admission tickets cost $15 and includes the wagon ride to the top of the hill, and all 4 scenes along an outdoor trail in a wooded area.
---
Cast: 7.7
How Did We Get This Score?

There were ample numbers of the all-volunteer cast throughout the area. We saw varying amounts of energy within the cast. We saw intimidating, in-your-space acting in addition to the well-hidden, surprise attacks. We met characters who came at us from different angles and directions. Having 4 different settings, there was definitely a large variety of original characters around; and not a single movie character anywhere. We met carnival characters, a voodoo priest, a werewolf, and some clearly 'off balance' characters. The chainsaw slingers held true to form and came at us with full determination at cutting us alive. The redneck had some clever comebacks when I asked him to share the homebrew in his copper equipment. I'm sure he didn't want to share because all he would say was 'it' was still cooking… humph. Oh, and he needed more blood! The wolfman really had a primal growl to him, and moved so well on hands and feet. He was able to zip around and give us all some sort of sniff test. Not sure if we passed, but we were able to move on down the path.
---
Costuming: 8.1
How Did We Get This Score?

All the characters had well constructed and believable costuming. Even in the dark with limited lighting, we knew exactly who we were dealing with at each section of the haunt. Every costume looked aged appropriately, making it appear as though the characters had been out in the woods for quite some time. All the clothing and costuming appeared to be of high quality, nothing right out of the box out here on top of the hill!
Makeup was done well. One of the most interesting makeups we saw would have to be the lady at the ticket booth on the hill. Her story about being exposed to radioactive waste was compelling, most especially when she moved under the black light to illuminate a skeleton face painted on her face that we didn't see under regular lighting.
There were also some masks. The wolfman's entire costume tells a story about a man wearing street clothes metamorphosing into a wolf creature. The mask was clearly a wolf mask, and the overall look of fur poking out here and there helps sell the tale.
---
Customer Service: 9.5
How Did We Get This Score?

Using GPS, we had no trouble finding the attraction. The entrance was well lit and well designed to get passers by attention. There were plenty of signs directing customers as to where to go. Free parking is lit well in a flat field area. They have indoor restrooms, and an indoor ticket sales with a photo area.
While on the wagon, we were reminded about some safety things to remember and follow with some humorous dialogue.
Planning a visit? There are some things to consider. Customers will be exposed to low visibility, strobe lights, manufactured fog, and a damp or wet environment. The website also warns anyone with asthma or breathing problems, heart or respiratory issues, or those who are claustrophobic or pregnant should not participate. This is a trail, so the ground will be uneven. The recommended minimum age is 13 and up.
Wicked Forest has both a website and Facebook page, detailing any useful information one might need about the place including schedule, address, contact info, etc.
We could easily spot the support crew with their logo t-shirts. All were helpful and knowledgeable.
---
Atmosphere: 8.3
How Did We Get This Score?

If the two large towers with signage and flashing lights don't give enough clue as to what is happening, then maybe the clues just beyond parking may help. There is music playing on the loud speakers at the ticketing and queue area. A quirky character named Sir Chris provided satirical entertainment while in the queue area and on the wagon ride. A welcoming fire ring is ready to warm all while awaiting the entertaining tractor ride up to the haunt.
---
Special Effects:

7.43
How Did We Get This Score?

This is a low-tech haunt. Fog machines, colored spotlights, laser lights, and chainsaws are the primary technology utilized. Details like a nasty carnival snack shack, cooking pots filled with a disturbing stew, a compression tunnel, 3D coloring, and two cool laser vortexes are spread throughout.
The sounds of actors, and those in nature itself, are the primary means of sounds while on the trail. There was loud banging and rattling of hidden bottles.
---
Theme:

N/A
How Did We Get This Score?

There is no single theme here. There are 4 mini themed areas along the trail: The Show, Town, Camp Howling Moon, and Voodoo.
The Show gives carnival vibes, the Town showcases hysteria among community members, Camp Howling Moon investigates missing campers, and voodoo offers a step into the forbidden world of the occult.
---
Scare Factor:

7.7
How Did We Get This Score?

All in all, the scares were fun, and would be appropriate for ages pre-teens and up. We did witness a young girl, probably 11 years old or so, that started the trail, but was too frightened to go beyond the first setting.
There are different styles of scares here. We witnessed jump scares when characters pop out from behind things or jump up from a hidden place (even from the ground). We experienced characters who got up close to our faces, unexpected screams, and props that came alive and gave chase. Banging seemed to come out of nowhere. Of course, hidden away, we did meet characters far too attached to their chainsaws. We encountered props like snakes and spiders along the way. We were pleased to find that scares were spread out evenly between all of us. Some scares were reserved for those of us in the middle and back of the line, not always just for the front. The finale was a good, traditional ending.
---
Entertainment & Value:

8.6
How Did We Get This Score?

We spent 25 minutes on the trail itself. With the general admission price at $15, the price is a good deal for the amount of time there (about 1.6 minutes of entertainment per dollar spent). A fast pass is offered and will cost $20. There is a military and first responder discount for $13, the same charge per person for groups of 12 or more.
The trail makes a "U" shape back to the ticketing area, and yet the scenes were spaced out enough to keep each scene separate from the next. Sound travels, so screams do travel down the hill. Spacing was appropriate. The campfire was a welcoming and toasty addition on a chilly night.
---
How Did We Get These Scores