Wicked World ScareGrounds – Full Review
Wicked World ScareGrounds is a Haunted Attraction located in Nicholasville, KY.
5817 Tates Creek Road, Nicholasville, KY 40356View All Details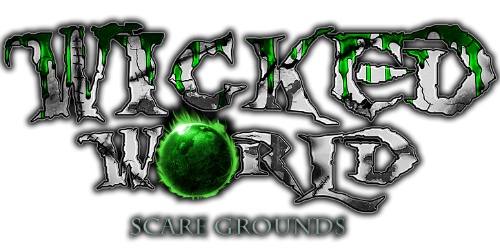 Features:

Free Parking, Restrooms/Porta Potties On-Site, Food/Concessions, Gift Shop/Souvenirs, Optional Games/Midway, Special Events, You will NOT be touched, Original Characters, Indoor/Outdoor Waiting Line, Indoor/Outdoor Attraction

Most Recent Video from The Scare Factor:
(Scroll for Scores and Written Review)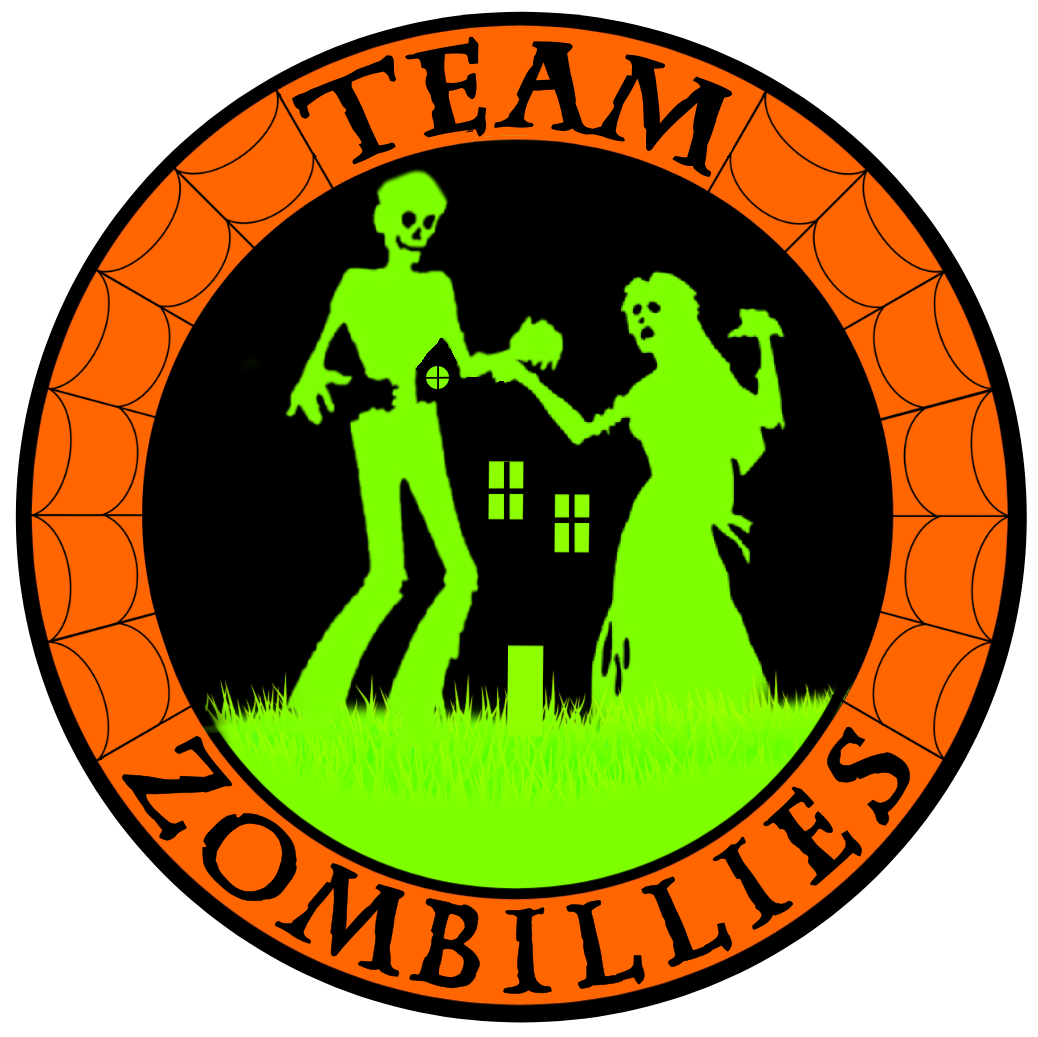 This attraction was reviewed on September 30, 2022 by Team Zombillies.
---
About Our Reviews and Rating System
---
Final Score: 8.43
Final Scores – By Category

Final Scores – By Attraction

Summary:
Deep within the valleys of Kentucky lurks a terrifying, haunted theme park! Located in Nicholasville, KY, just outside of Lexington and consisting of three separately-themed attractions, Wicked World Scaregrounds is a destination to add to your fear-loving list.
The variety of entertainment provided here makes this a unique one-stop shop for your screaming needs. From gravely encounters, demonic entities, and a transition to the other side within Valley of the Dead to the zombified encounters in The Hunted and a wild nightmare ride through a sadistic town in Nightmare Haunted House, we're sure there's something here that will get beneath your skin.
For returning visitors, WW has completely rebuilt The Hunted. Guests can slay zombies via laser gun for double the time spent in previous seasons! That is, as long as you get them in the head before they bite you. In addition, they've added tons of surprises and decoys inside, making it nearly impossible to predict what's around each corner.
General admission tickets are priced at less than $10 per attraction making this one heck of a steal. So get your rosary and anything you use to ward off evil; you'll need it. Good luck warding off the clowns. Don't say we didn't warn you.
---
Cast Score: 8.16
Cast Scores – By Question

Cast Scores – By Attraction

Cast Review:
We faced a medley of monsters within the three differently-themed attractions. Some spaces were barren of cast members, but for the most part, they covered the grounds well. Before entering, we witnessed a collection of radiant roamers, but we'll discuss them in E&V below.
As we entered Sarah's nightmares, she wildly exclaimed how something was stuck in her head. We're assuming it was the nightmares, but we didn't stick around long to find out. For the most part, many of the inhabitants were vocal and interactive. One cryingly convinced us that she couldn't see as we made it past her. As soon as we did, she slid across the floor unexpectedly behind us!
A bendy dancer made hideous noises at us as she clawed from within a hole in the wall, and another actress with a flower protruding from her eye was convinced that "he didn't mean to stick it in my eye!'' as she continued to say, "He loves me, he loves me not." But who are we to ruin her good day with bad news?
Both Father Thyme and Nevik were major standouts. We don't want to give too much away, but Nevik splashed some "holy water" on us to "save us from Atticus" (we're pretty sure it was attractant), and Father Thyme was all over his scene with fearsome vocals.
Although there was no dialogue in The Hunted, the zombies growled, grunted, and gabbled at us realistically and appropriately. Some were lurkers, some were slow-movers, and others were fast as f**k, boi! They all retaliated from being shot well, and a few returned to life madder than ever. We never knew when they would emerge, keeping us on high alert the whole way through.
The spirits and beings in the Valley were the night's largest and most convincing assortment. Their verbal interaction and back-and-forth banter increased the immersion on the trail.
Our journey began in the regular world, as we were told to ask some Earl guy about taking us to the other side. Shortly after opening the door to Earl's Pump N' Go, Earl emerged and seemed tired-out by our request; he is a mechanic, after all. We weren't the first folks askin' to go to the other side, apparently, and we're sorry we did.
Eventually, our transition turned interesting as a horned fellow with one of the scariest voices we've ever heard in a haunt greeted us at the mouth of a dim tunnel. We're not sure what his name was, but we're going to refer to him as Soul Stealer. He was as ecstatic as a demon can get when he brought up the idea of our stealable souls. We, however, were not and continued along the path at a faster pace.
Nearly every cast member along this trail deserved a shout-out! They all did a great job that night. But alas, we'd be here forever if we named them all, so we'll highlight a few others. Mama JuJu performed some sort of mini ritual to a sole member of our group while warning the rest of us we'd been cursed. Madam Valentina, the discount fortune teller, warned of our hazy future, while the Bellhop and Mysteria (we think we heard that correctly) utilized believable stature and dialogue for their characters.
Then there were the clowns. It was obvious they had eaten the sugary ice cream out of the truck because they were all. Over. The. Place. Energized and ready to bash heads in, we couldn't escape them and their foolish antics. After Dinko told us he needed to knock our teeth in as we'd smile better that way, Jasper made multiple appearances while slinging a chainsaw for round two!
---
Costuming Score: 8.89
Costuming Scores – By Question

Costuming Scores – By Attraction

Costuming Review:
We love to check out the characters' costumes at Wicked World every year, as many of the pieces, appliances, and masks here are created in-house. This year was no different; we noticed several new creations, including masks we hadn't seen before!
Darkened facial features, wrinkles, tattered clothing, and grungy skin were commonly encountered in the house. A blindfold, several silicone masks, and full, room-appropriate attire helped bring the characters to life. One of the most realistic makeups was the lady with the flower in her eye. That poor lady, her wound looked so real and painful. The priest, Father Thyme, and the mortician were nightmarishly decked out.
In The Hunted, we didn't catch all of the costumes as they weren't always exposed. However, from what we did see, this crew was mighty zombified. A sheriff shuffled around, and we noticed a wounded silicone mask and some deadly airbrushing techniques. Camo attire and a variety of worn and tattered clothing also stood out.
The characters and beings deep within the valley matched their respective scenes. It was evident Earl had been in some sort of scorching incident as the right side of his face and body was freshly charred, all the way through his clothes. Whatever you do, don't stare at his face for too long.
Many characters had colored contacts to enhance their appearances further, along with long fingernails, layers, objects they held, and unique makeup applications. The demon and Bellhop had us in awe as we stared at their popping makeup details. The skeleton in the town had a ghostly getup complete with a well-fitting full mask.
Just as we encountered on the inside, the line entertainers had a variety of looks on the outside. Even the DJ was dressed to impress! This crew was dressed head to toe and looked great for camera shots. Four were sliders, and their gear blended right into their costuming. Just a glimpse of Rage may leave people running back to the entrance. He's tall, mean-looking, and likes to get you when you least expect it.
---
Customer Service Score: 9.55
Customer Service Scores – By Question

Customer Service Scores – By Attraction

Customer Service Review:
Wicked World was straightforward to find, and our GPS led us straight to the brightly lit signs out front, which were harder to miss this year. After we pulled into the parking lot, we were immediately greeted by a UTV that led us directly to our spot. Everyone in the lot had reflective vests and lights to get us to the front entrance. The parking lot is ample, free, and has a gravel road, but parking is on the grass. It can get dark in some areas, so watch where you're going.
As we walked through the entrance, staff immediately directed us to the ticket booth, and large signs displayed everything we needed to know about pricing.
When we began our journey through Wicked World's attractions, the flow of the haunts first directed us towards Nightmare Haunted House. Both Nightmare and the next attraction, The Hunted, had very brightly lit signs that appropriately let one know which haunt they were attending. Additional bright rope lights lined the pathway toward Valley of the Dead, but the small, dim sign for the trail was harder to spot, which might be confusing to first-timers that need a reminder of which haunt they're about to endure.
The two indoor haunts (Nightmare and The Hunted) were both entirely indoors, and we didn't have any issues knowing which direction to go. There were only a few instances of bridges and steps. Valley of the Dead is an outdoor haunted trail and was a little tougher to navigate as far as terrain, especially the steep hills to ascend/descend. Be careful and take your time traversing these areas. Otherwise, the main midway was paved; the sliders truly appreciate that to pull off their scares, as do we!
The overall scare grounds were very safe, and multiple officers and security were on standby. In addition, all the attractions' employees were amicable and could provide information as needed. Also, the lines moved very efficiently throughout the entire scare grounds as one haunt led to the next. The line got pretty long at one point, but they moved it well. Plan to attend early in the season if possible, though, and on either a weekday or Sunday to reduce line waiting times.
We quickly located pertinent information for visiting the haunt on their website. Wicked World also has a strong presence on social media platforms. Also, there was an option to purchase tickets beforehand, and the ticket booth was well equipped to handle those who had pre-purchased admission vs. the patrons that still needed to buy theirs on site.
---
Immersion Score: 8.18
Immersion Scores – By Question

Immersion Scores – By Attraction

Immersion Review:
Upon entrance to Wicked World, there was seasonal decor such as Halloween-themed inflatables atop the ticket booth and a barn with grimacing pumpkins that came to life before our very eyes. DJ Crankenstein filled the air with a mix of pop and spooky hits, and a handful of queue line roamers frightened those getting up the nerve to brave the three haunts. Watch out for those slider clowns and demons!
Valley of the Dead had the stand-out facade of the complex, with The Hunted and Nightmare's outdoor areas leaving more to be desired. However, when we were let inside Nightmare's former theater area, we could see the entrance of an old house numbered 666. The attraction was basically a haunted residence and town inhabited by various demented characters from the protagonist Sarah's nightmares, as introduced by her grandmother before we entered. Unfortunately, the introduction wasn't as in-depth or immersive as the storyline we've received in the past. We're hoping the remaining theater seating is a sign that another more-elaborate intro sequence may return.
The Hunted was a shooting attraction where our group had to navigate an abandoned facility filled with the undead trying to interrupt our passage. We were told to clean it out before we entered Fort Greenwell. As we navigated through fog-filled scenes of mass destruction, various sirens and pre-recorded announcements filled the air. Blood and gore were prevalent as if complete annihilation was imminent, and using the guns definitely added a video gameplay feel. This is another attraction where we miss the in-depth intro.
Trees intertwined above after passage through Earl's Pump N' Go, and the trail felt like we were cut off from the outside world. We heard some of the music from the DJ for the first couple of minutes on the trail, but it eventually was drowned out by the soundtrack and sound effects further into the forest. Fortunately, the crazy clown funhouse at the end was utterly devoid of evidence of the outside world.
Inside the haunts, most specifically the trail, we noticed some water and soda bottles, personal belongings, and a large fog machine that took away from the realism of the haunt.
---
Special FX Score: 8.27
Special FX Scores – By Question

Special FX Scores – By Attraction

Special FX Review:
Throughout Nightmare Haunted House, we encountered various areas. In the house, there was a filthy kitchen, a blood-soaked bathroom, and multiple corridors and levels of decay. We made it through a toy store with all sorts of creepy dolls and darkened sewers enhanced by lighting and fog. One of the most memorable scenes was the butcher shop in which gory cadavers lined the ceiling and looked fresh!
The tilted room that swayed from side to side was also a treat, where regaining our balance was tricky as we watched the chandelier swinging back and forth. Clock-lined walls, a plexiglass surprise, spider webs, multi-colored lights, and a sparking surprise are a few other effects you can expect to encounter inside.
When it comes to visual treats, The Hunted was top-notch. There was always something to look at or experience inside. Although it was hard to notice everything since we were frantically flattening zombies, we still caught quite a bit.
The various undead props were realistic bloody messes, and some were animated and ready to attack! Also, the guns we carried made loud shooting noises, and we had to re-load the ammo every once in a while as if we were in an actual situation trying to defend our lives. The soundtrack was essentially loud sirens and groans from the zombies that roamed around, and there were also air cannons and drop panels that unveiled a quick startle.
One of our favorite sites was the half-eaten female being devoured by multiple zombies over a thickly-fogged abyss. We also narrowly escaped a vicious attack from all sides from zombies that had broken through the walls! Some rooms were so detailed; we can't wait to see them again!
Valley of the Dead used a good mix of static props and antique decor, and the soundtrack went from booming to very quiet in some parts. The facades on the trail were very well built, and the ghost town section harnessed the look and feel of the Old Wild West.
The boiler room in the hotel was built appropriately, but it needed heat or some more as far as flickering flames for an effective scare. Scents enhanced the clown funhouse section, which was brightly painted with UV colors, complete with an ice cream truck inside! A slanted floor, voodoo cabin, and other hanging meats await you within the trail!
---
Scare Factor Score: 8.04
Scare Factor Scores – By Question

Scare Factor Scores – By Attraction

Scare Factor Review:
In the house, our group was caught off-guard by multiple types of scares. We got some sadistic staredowns, lurkers, and a few that suddenly darted out of their hidey holes. Don't stare down the dead bodies as we did; you never know when one of them will be alive or when someone will suddenly emerge from behind!
The villains within the house did a great job targeting everyone in our group multiple times. A few held completely still as if frozen in time until just the right moment to attack! Several of these were the most effective scares in the building. However, you will also need to be wary of tight and dark spaces, spiders, monsters, gore, sparks, and other phobias. Oh, yeah, watch out for that chainsaw, we guarantee you won't see it coming!
In The Hunted, the scares were affected by the aim of our group members in the front. Many zombies came out at the front and were dead by the time the back of the line got to them (in a 4-person group). A few did rekindle, as noted above, but not many targeted the back. The effects, however, were timed to where they were getting the whole group. Face-paced zombies, loud noises, growling, and relentless attacks made for a hair-raising good time! We ran out of ammo a lot if that tells you anything.
The trail twists guests through dark and winding woods where you never know when something or someone will emerge. This proved true immediately after our initial run-in with Earl.
Not only were the characters intimidating, but they were fast and within our sight in seconds. The demon came running up the tunnel and then ran back down, leaving us guessing where he had hidden (We assumed incorrectly). His dialogue and other demonic chants made for an uneasy jaunt through several spots.
As we continued, doors suddenly swung open, creatures emerged from a thick fog, and we dodged various fears and became subject to striking hiding spots. In the clown area, we fell victim to several distractions. There were so many clowns in one place we weren't sure what they'd do next, and they were equally relentless. We also noticed victimization on the trail that put a little pep in our step, but no spoilers!
---
Entertainment & Value Score: 8.57
E&V Scores – By Question

E&V Scores – By Attraction

E&V Review:
General admission prices remain the same as last season at $28.00 per person. Even with the newly designed attraction, we were excited to see they could keep prices the same. Speed passes can be purchased for $43.00, which allows faster access to the first attraction. Wicked World is set up where each haunt leads into the next, so you must hit them in order. Speed Pass only works for the house. After you exit the house, you will stand in the regular "first come, first served" lines of the other two attractions, but you'll still get a much shorter wait on busy nights.
During our visit, our tour time between all three attractions came out to 41 minutes which is quite a bit longer than last season! This equates to 1.46 MPD (minutes of entertainment received per dollar spent), which is quite a bit above the average we often see.
Aside from the fun and unique haunts, DJ Crankenstein was cranking the tunes, there were some free photo ops around the pumpkin shack, and the roaming actors were having a good ol' time scaring everyone. The sliders during our visit (Noodles, Lilith, and a gremlin) were energetic and kept our focus while we waited in line. They were sliding with a chainsaw, jumping over brave audience members, and targeting as many customers as possible. Rage was also an audience hit as he towered above guests for photos. Blueberry was noted in multiple parts of the waiting areas and gave us a stick to treasure.
Wicked World also has food vendors that set up, and we saw several escape rooms on-site available at an additional cost. Finally, be sure to pay their gift shop a visit, where they offer a variety of haunt swag, custom-drawn character pictures, lighted horror signs, jewelry, drinks, and more!
We still can't believe they over doubled the length of one of their haunted attractions; that's amazing! If you're looking for an amazing night out with friends where you can laugh, scream, and run, Wicked World Scaregrounds is a good place for all of the above!
Also, if you're looking for a new home, they have one that's all pine, 7' 2", and only lightly used… they'll just have to dig a hole for it – if you get what we're saying.
---
View Full Score Sheet
---
Pics We Took From Our Visit:
---
Promo Images:
Click to Enlarge
---
Join ourspookyadventures!
We visit Halloween haunted attractions year-round! Follow us for haunted house walkthrough videos, behind the scenes footage, and more!