Wicked World ScareGrounds – Full Review
Wicked World ScareGrounds is a Haunted Attraction located in Nicholasville, KY.
5817 Tates Creek Road, Nicholasville, KY 40356View All Details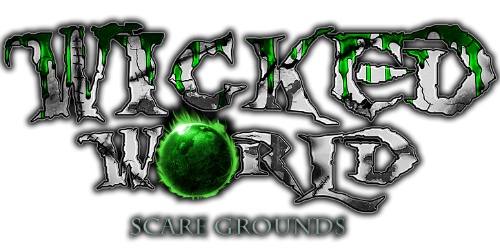 Features:

Free Parking, Restrooms/Porta Potties On-Site, Food/Concessions, Gift Shop/Souvenirs, Optional Games/Midway, Special Events, You will NOT be touched, Original Characters, Indoor/Outdoor Waiting Line, Indoor/Outdoor Attraction

Most Recent Video from The Scare Factor:
(Scroll for Scores and Written Review)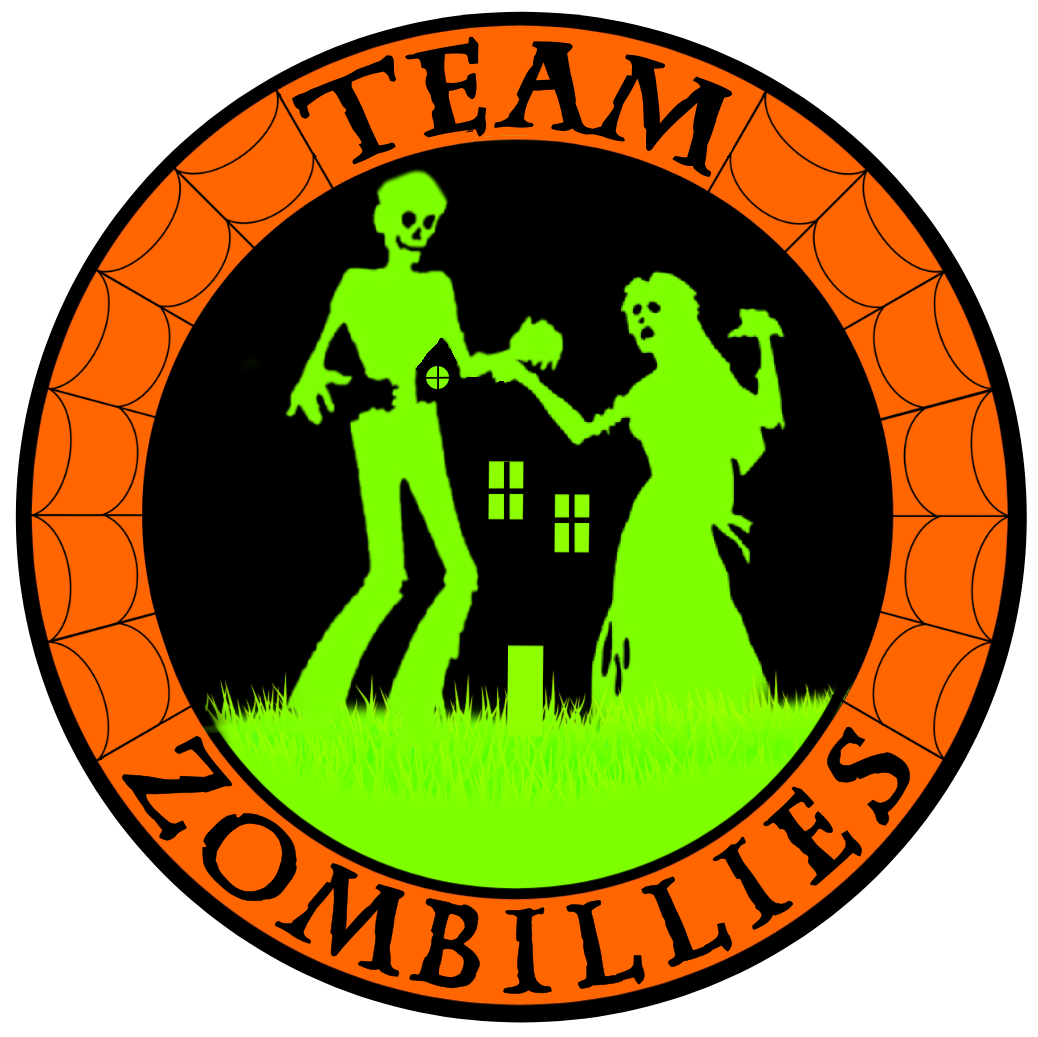 This attraction was reviewed on October 25, 2023 by Team Zombillies.
Co-Reviewed By: Team Lone Wolf
---
About Our Reviews and Rating System
---
Final Score: 8.59
Final Scores – By Category

Final Scores – By Attraction

Summary:
Can you hear the wicked laughter echoing through the night, the dreadful carnival music calling, and the guttural groans of the undead drawing closer? Does the thrill of confronting fiends, ghouls, crazed clowns, and zombie hordes quicken your pulse? Are you in need of a spritzing of unholy water? If so, we've found just what your dark heart desires.
In the heart of Nicholasville, Kentucky's rolling hills, the terrifying triad Wicked World Scaregrounds awaits thrill-seekers. Dubbed one of the USA's spookiest haunts by MSN Lifestyle, it delivers triple the fright across its three attractions, accompanied by food vendors, live entertainment, a blazing fire pit, photo opportunities, a resident DJ, Dr. Drizz's Extreme Elixirs, and more!
Team Zombillies and Team Lone Wolf conquered Nightmare Haunted House, defeated the undead in The Hunted, and explored the eerie Valley of the Dead, surviving a harrowing night to share our tale.
Fear Not! The only thing you have to worry about is Sarah; she will try to chop you up, and even Father Beezlebub can't help you!
---
Cast Score: 8.51
Cast Scores – By Question

Cast Scores – By Attraction

Cast Review:
Once you enter the woods and cross over into this wicked world, there's no telling who- or what- you may encounter! Right away, we met a couple of their resident sliders stalking the midway. Blueberry, their infamous blue clown, was skilled with his costume changes. Over the course of one night, we watched him age rapidly from a younger clown in suspenders to a more grandfatherly character in spectacles and a suit jacket – then disappear under a box! Lilith, their lovely demon, also slid around, grabbing scares and interacting with groups. Other characters we met as we explored were the stern yet cordial Dr. Drizz, the towering, imposing Rage stalking around on stilts (and throwing one of his victims' heads at unsuspecting guests), and Slyce, who seemed particularly fond of our group and made guttural noises while trailing us all night long.
Kicking off our adventure with Nightmare Haunted House, we had many creepy characters come after us on our journey through Sarah's nightmares. Several warned us to avoid her, while others seemed to want our souls for themselves! The Gravedigger greeted us immediately in the cemetery, delighted to show us the 'renovations' that had taken place – but a little too excited to put us in graves of our own. (Knowing this place, that'd be sooner than later!) In Tinker's Toy Shop, the cashier behind the counter inquired which new 'friends' we'd like to bring home; when we made our selections, they cheerfully informed us they'd be shipped the next day. (Those dolls seemed a little "too" alive. We weren't completely buying their insistence that most were friendly.) One of our scariest encounters was with pumpkin-headed Patchy, whom we found prowling the front porch of his spooky home. Unfortunately for us, we had no candy to soothe his anger, and he made his displeasure known; we were chased for a good while with threats to make US into candy! Although it was preceded by gleeful comments about how Sarah would put our scalps on the wall, Father Beelzebub at least tried to protect us – with a liberal sprinkling of holy water. Rageine, who bears relation to Rage, was locked up in a cell in the house and none too happy about her situation; she noisily lashed out at the window as we peered in. Towards the end, Father Time, who wore a dapper red suit and top hat, was among the most vicious. He chased us right out of the gateway to Sarah's world and into the real one! Nooo! Go back to where you came from!
Once we'd escaped Sarah and all her nightmarish creations, we were ready for revenge, and we found it in The Hunted. It's a little hard to be specific in describing all the nasty infected we fended off as we battled our way through this bunker, but we can tell you this: they were as out for blood, just as we were! A decent horde of zombies snapped, snarled, and lunged at us from clever hiding spots and holes smashed in the walls. Some refused to go down without a fight, reanimating seconds later to pop out at us again – or even chase us down! Gotta watch your back in here! The last zed we encountered was pretty much the final boss of the house, decked out in military attire, what looked like a silicone mask, and a helmet. They came at us so hard our group leader was shouting, "Oh my god!" and frantically trying to bring them down! (Funny moment we witnessed: the group behind us had members lagging behind, and the military zombie seized the opportunity to chase them right out of the house!)
Following our fight against the zombies, it was time to wrap up our adventure by moving into the realm of the deceased in Valley of the Dead. While we may have been excited to see what was on 'the other side,' Earl was not so enthused to find us in his gas station. "They let anybody in here, don't they?" he groused. (Sorry, man!) An impressive demon discovered us navigating the portal to this realm and spoke to us in an eerie growl – both welcoming and menacing. A funnier encounter we had was with a witch's living voodoo doll, who wanted to add us to whatever was cookin' in her frying pans. "C'monnn!" she whined. "It's warm and fuzzy! … It's fuzzy like bunnies!" Walking up to the hotel, we were a touch apprehensive when the 'No Vacancy' sign suddenly flashed over to 'Vacancy' the moment we got there – and the uber-creepy concierge, Cornelius, certainly didn't help. Sure, he did find a room for us; too bad it was the boiler room! A whole crew of killer clowns ran wild throughout the Valley's carnival, taunting, teasing, and threatening our group. We were unsure of the red clown's name, but they and Jekyll (the tall, scary green clown) kept following us, and we didn't like it! Between them and all the other clowns coming for us, we were lucky to return to the living world in one piece!
Wicked World's cast size was solid for us being there on a Wednesday, traditionally a slower night for haunted attractions. They were missing some of their iconic characters when we came through, and we noticed gaps here and there in all three haunts. But for the most part, they had good coverage – and everyone was giving us their best!
---
Costuming Score: 8.88
Costuming Scores – By Question

Costuming Scores – By Attraction

Costuming Review:
Wicked World Scaregrounds always impresses us with their use of costuming and their attention to detail on all of their actors. Colored contacts, airbrush makeup, SFX teeth, silicone masks, and intricate costumes that match the scenes they inhabit were used throughout our journey in the three attractions. Nightmare Haunted Houses was the strongest regarding the scariest-looking characters, but there were plenty of stand-outs in the Hunted and Valley of the Dead.
Nightmare Haunted House started strong with a creepy gravedigger in a full suit who dragged a shovel across the floor! The dolls in Tinkers Toy Shop all wore some form of tattered dresses and broken doll makeup to match the fractured toys within their environment. Patchy the Pumpkin was one of the most memorable in attire, with an orange and black striped shirt, black tattered overalls, and an exceptional (and well-fitting) jack-o-lantern mask. Patchy perfectly fits in with the creepy house facade with a Halloween theme with trick-or-treaters and glowing pumpkin props.
Father Beezlebub excelled in giving a demonic priest vibe, with an upside-down cross embezzled on the unholy being's forehead and a dusted vestment in a demented funeral scene. The nun to follow was just as terrifying, with red contacts to signify possession and a typical habit with blood red crosses on the character's sullen white face.
The appearance of the head villain of the house, Sarah, was repeatedly shown in CGI portraits, and we were introduced to the character's long black hair with a blood-covered white shirt, black-out colored contacts, and finished off with carrying a signature ax. Sarah was paired with the nightmarish Father Time, with a silicone mask with a clock for its eye, a red ringmaster-style jacket, and a black top hat.
We mainly saw a set theme of makeup and costuming throughout The Hunted, with the undead having a mix of green, black, and brown airbrush face paint to accompany their tattered camouflage military garb. This method excellently disguised the characters so we would never know when they would jump out from the walls! The most memorable character was the general at the end, wearing a helmet and full green fatigues.
There were some memorable characters in Valley of the Dead, too, and it started off strong with Earl featuring his severe burns from the freak accident on the face and protruding through the character's tattered jumpsuit. The demonic Luci after Earl was not only terrifying in nature but had a double set of giant black horns protruding from their head, a skull-like mask, and skin airbrushed in a blood-red hue as they stalked the hellish descent down into the Valley.
Other standouts included the always enchanting bellhop in the haunted hotel section, who wore a typical hotel employee hat and uniform but with haunting facial features and white-out contacts. The boar-headed villain crept around various hanging body parts of past prey while wearing just a pair of tattered overalls. Also, the actor with the spider web painted on their face was super unnerving with a high-pitched voice and total black-out contacts!
The signature clowns rounded out our journey on the trail, and they all wore a mix of silicone masks or makeup to match their fluorescently painted environment. They had a mix of jumpsuits in typical jester fashion, but others wore dresses or a shirt and pants combo that glowed under the black light.
Of course, the queue actors wore some of the most detailed costumes of the night, as you have up close and personal encounters multiple times in the midway area. Rage, the icon character for the Scaregrounds, stalked around on stilts wearing his memorable silicone mask with jagged metal teeth. Once in a while, the character would surprise some of the patrons with a severed head. Lilith was always charming; black horns protruded from her skull, and her long, white hair would flow behind her as she slid on the ground to provoke scares. Blueberry, the clown, wore typical jokester attire with a signature blue wig to match the namesake. The clown also transformed into Elderberry and then Blueberry in a box as they tried to disguise themselves in a giant cardboard box, which was very comical. Lastly, our repeated encounters with Slice were enjoyable but unsettling, as this character had sharp, pointed veneers and blood-red eyes while carrying a cleaver!
---
Customer Service Score: 9.63
Customer Service Scores – By Question

Customer Service Scores – By Attraction

Customer Service Review:
Our GPS led us straight to the entrance of Wicked World Scaregrounds, marked by giant signs that signified we had made it to our destination. As we made our way to parking, several parking attendants in bright orange vests directed us to open spots with lighted wands. While we prepared to go inside, we noticed multiple cars parking in an area where they didn't want anyone parking, so they had to keep asking vehicles to move. Perhaps there's a way to mark this to prevent this repetitive process. The free lot was reasonably lit in areas. We followed all the lights and sound to the well-marked gated entrance. Be mindful if it's raining that parking is in a grassy lot and that it may get muddy or slick.
Inside the Scaregrounds, we were immediately greeted by friendly gatekeepers who directed patrons where to go depending on whether they needed to purchase tickets. Ticket holders were pointed towards well-lit waiting lines separated by Speedpass and General Admission entrance signs. All waiting lines were roped off well, and there was no mistaking how to get from one attraction to the next. From the exit of Nightmare Haunted House, we were led straight to The Hunted and then to Valley of the Dead.
Navigating the interior of the haunts was easy. There is some uneven ground throughout, so be mindful of that. There are some inclines and declines, but these areas were lit.
We can't stress enough how friendly everyone was at Wicked World Scaregrounds. From the parking lot attendants to the staff inside, everyone we encountered was professional and welcoming. Many staff members wore a haunt shirt or a fluorescent vest to mark themselves in case any questions or concerns arise.
Their website is well-designed, making it easy to find pertinent information for our visit beforehand. The dates, online tickets, hours, FAQs, and contact information are all on the home page. They also have all of the attractions and their storylines available for those who want to do some research before attending (recommended).
---
Immersion Score: 8.36
Immersion Scores – By Question

Immersion Scores – By Attraction

Immersion Review:
Upon stepping foot into the midway, the feeling of a spooky fall festival was evident everywhere we looked. String lights overhead illuminated the area around the various attraction queues, and there were plenty of photo ops with static props for making creepy memories of your visit. The pumpkin barn is another great place for pictures, as various glowing jack-o-lanterns provide autumnal eye candy. Be careful, as some queue lurkers may try to jump in while you get that perfect portrait!
All three haunted attractions were given new signage this year. There is no mistaking which haunt is which. We absolutely loved the fresh, towering facade of Nightmare Haunted House! The creepy dilapidated edifice was accentuated with a giant orange radiating spider, wooden boards nailed over the windows, and a fiery red smoke billowing from the chimney. On the outside, The Hunted left more to be desired. Once inside, there was no guessing we were at some sort of military facility being overtaken by zombies with computer motherboards blinking on and off in distress. The whole attraction had a video game-like, POV style of enjoyment. Earl's Pump 'N Go welcomed us to the outdoor trail of Valley of the Dead, making it look like we walked into a demented gas station that hadn't been under actual operation in quite some time.
Wicked World Scaregrounds has a detailed storyline for each attraction, as mentioned above. Nightmare Haunted House did the best in referring to the storyline as much as possible while we were repeatedly warned of the fateful appearance of Sarah. In The Hunted, we were trying to escape Fort Greenwall, but we weren't given much backstory before being given our guns. On the trail, we also weren't introduced to a storyline this year. Still, Earl from the attraction information on the website immediately greeted us and sent us on our way to encounter all the lost souls lurking on the other side.
The two indoor attractions kept us heavily enthralled as we were cut off from the outside world while navigating. However, the trail showcases a lot that's not being utilized along the sides of the path and the sounds from the midway filter through some of the beginning sections. We noticed a lack of soundtrack throughout the trail, and the deafening silence just attracted any outside noise.
As soon as you exit each attraction, each line flows to the next haunt, and at the end, you are directed back into the midway area where you can partake in photo ops, a gift shop, portable restrooms, food, and more. Ropes and strings of lights directed the way to each attraction and provided a system in which you start off the night with Nightmare Haunted House, followed by The Hunted, and last, Valley of the Dead.
---
Special FX Score: 8.4
Special FX Scores – By Question

Special FX Scores – By Attraction

Special FX Review:
New for 2023, the whole beginning of Nightmare Haunted House was enhanced with the facade mentioned above and a new intro scene of a spooky Johnson cemetery. Lightning viciously flickered overhead as a mix of corpse-like human and animal skull animatronics appeared. CGI portraits were effectively placed throughout the attraction, and they featured the ax-wielding Sarah to warn everyone of the impending appearance of the main villain. Colored LED lighting brought out the details in every scene, down to the wallpaper peeling off the walls to antique furniture, and we were surprised by various gored static props that came to life with a strobe light loud sound combination.
We cannot emphasize the number of bloody bodies that are throughout our trek through Nightmare Haunted House, and we also had to make our way through not only human cadavers but also decaying animals on hooks in Skinners Fine Meats. Was Sarah the culprit? Probably!
Also, we were accompanied by an unsettling soundtrack to enhance our nightmarish journey, as well as the use of fog sprinkled in here and there. The fan-favorite shack is still bouncing around with the swinging chandelier, and the movement of the building could sweep you off your feet if you're not paying attention. Caskets rattled open and close near Father Beezlebub, and various sparking cages brought out a quick startle-scare. The claustrophobic airbag tunnel perfectly transitioned us into the darkest depths of this unending nightmare. Father Time's area was highlighted with multiple ticking clocks that couldn't hide the sound of that buzzing chainsaw!
As soon as you escape Nightmare Haunted House, you are then assigned a critical duty to clear out Fort Greenwall of the undead that were mistakenly re-animated within the confines of the facility. You are given a large laser gun and must pull the trigger to shoot at various zombies coming from all directions. The guns make a realistically loud shooting noise as you try to execute your targets, and you must reload every so often for more ammo.
The zombies were a mix of actual animatronics, static props, and actors, and they were cleverly placed throughout the facility. There were animatronic zombie hordes that would bust through the already destroyed military facility. We noticed that the Mutant animatronic didn't go off as we ventured down the hallway, but it may have been the timing.
​​
The sets were effectively illuminated with colored LED lighting, and we were also invited to scenes of a seemingly female cadaver being eaten alive by zombies and creatures being held in glowing tanks. Computer motherboards flickered in distress, Camo netting was also strewn about, and the soundtrack of sirens and someone making a warning over the intercom filled the air. Air cannons ignited for an effective startle-scare, and there were a few sparking cages as well.
Valley of the Dead was the longest of the three attractions, and you must trek on an outdoor trail with multiple structures with different theming. Authentic-looking gas pumps were sitting directly outside Earl's Pump 'N Go, and we wandered down a wooden ramp with bright red lighting spewing out the top.
Flickering lanterns hang on walls and posts throughout the trail and give the illusion of authentic oil-burning lanterns. Also, colored light illuminated the path and also helped enhance some of the animatronics along the way. There was an eerie swamp scene where you walked across the bridge, and the green laser lighting was enhanced by fog. The furnace within the haunted hotel also glowed red, as if it was still trying to burn.
The clown house, at the conclusion, had some of the best effects of our journey. Bright fluorescent paint glowed under the black light, and we encountered various funhouse-like attributes. We had to balance carefully to make it through a tilted room and even watch our steps to avoid a spinning floor. We passed an "Ice Scream" truck and various other terrible atrocities in the neon-painted nightmare.
The soundtrack was awkwardly quiet throughout the trail, and we could still overwhelmingly hear the DJ from the midway in the beginning. There was a bit of circus-like music in the clown house section, but the rest of the trail mainly featured the sound of the outdoors or the animatronics going off.
---
Scare Factor Score: 8.18
Scare Factor Scores – By Question

Scare Factor Scores – By Attraction

Scare Factor Review:
Guests can expect many fears and scare tactics among the three haunting attractions.
In Nightmare Haunted House, they've been busy! Many changes were made to the house, increasing the overall intensity and scariness. While things started a bit slower, it quickly ramped up once we hit the toy shop, and the scares kept coming, one right after the other!
We ventured down unsettling hallways, surrounded by eerie sounds, deranged dialogue, and familiar fears like spiders, dolls, and sparks. Tight and dark spaces and effective hiding spots added to the overall suspense. Some characters seemed unreal initially, while others exuded a demanding and fearful aura, hinting at our upcoming encounter with Sarah. The continuous close encounters and confined spaces kept us on edge throughout the unpredictable journey, culminating in a face-to-face confrontation with the sadistic, ax-wielding Sarah!
But that wasn't all! In addition, hair-raising dialogue, a suddenly moving floor, and loud and sharp sounds caught us off-guard on multiple occasions (both by the cast members and sound effects). This house was out for blood, which was made more apparent in their determination to get it as Father Time chainsaw chased us out the exit, warning us it would be our last visit!
In The Hunted, reanimated soldiers attacked from all directions, including from above! While we found ourselves focused on animatronics, real zombies would attack from a different location. They were seemingly swarming within the walls, sometimes resulting in double-tap attacks! Due to the sheer amount of zombies, it was hard to predict where they would pop out next. We were constantly swinging our guns in all directions and wasting ammo on things that weren't real.
The zombified beings and animations attacked many in our group. When we thought they were dead, they would suddenly hunt us down from the back! At the finale, a zombie cheated by wearing a helmet, making it hard for us to kill him by the expected standard of 'shoot 'em in the head' – it just wasn't working!
While many scares were found within the trail, there was a noticeable downtime between some scenes where effective scares would have elicited more screams. However, varied scares from the other two attractions were found here, including additional fears such as clowns, cannibals, and demons.
After a surprising encounter with Earl and his new toy, we faced a demonic demon (Luci) with one of the creepiest voices we've ever heard! In the House of Voodoo, one of our group members was chosen as a sacrifice who received a unique "cursing powder" treatment. From there, sudden loud noises, lunging animatronics, a splash of water, a ghostly ghost town, and clowns that ganged up on us instilled fear into our frightful forest journey.
In the trail's climax, a dubious double-c (chainsaw-wielding clown) guided our exit by chasing us out!
---
Entertainment & Value Score: 8.67
E&V Scores – By Question

E&V Scores – By Attraction

E&V Review:
General admission tickets increased to $30 for all three attractions. Speed Passes will cost you an additional $15, giving you access to a shorter wait line at the first attraction, Nightmare Haunted House. After that, you will wait in the regular lines for the remaining two haunts.
During our visit, we spent 35.5 minutes inside the attractions, not counting the waits in lines. This results in a 1.18 MPD (minutes of entertainment received per dollar spent) at the general admission price. While this is lower than last season, they are still above the average of $1/minute we like to see.
In addition to the haunts, multiple photo ops, a very entertaining queue area cast, and loud music pumped through the midway area. It can be fun to stand in line here as the cast does their best to target everyone. It's extra entertainment that we love to see! There were also some fun character QR codes to scan throughout the grounds that gave some insight into a few things going on.
Wicked World offers a gift shop, snacks, a food truck, and new this season, Dr. Drizz's Extreme Elixirs with twelve flavors, serving four each night. We've tried three flavors, and all were delicious! The Wolves Den food truck provides reasonably priced, excellent food, with nearby picnic tables for a comfortable dining experience.
Wicked World is a top destination for a thrilling night out. Exceptional staff, a diverse range of scares, and captivating characters in creative costumes make it an attraction well worth the visit. All in all, an evening at Wicked World Scaregrounds justifies the admission cost and is highly recommended by us here at The Scare Factor!
---
View Full Score Sheet
---
Pics We Took From Our Visit:
---
Promo Images:
Click to Enlarge
---
Join ourspookyadventures!
We visit Halloween haunted attractions year-round! Follow us for haunted house walkthrough videos, behind the scenes footage, and more!