Wisconsin Fear Grounds – Full Review
Wisconsin Fear Grounds is a Haunted Attraction located in Waukesha, WI.
1000 Northview Road, Waukesha, WI 53188View All Details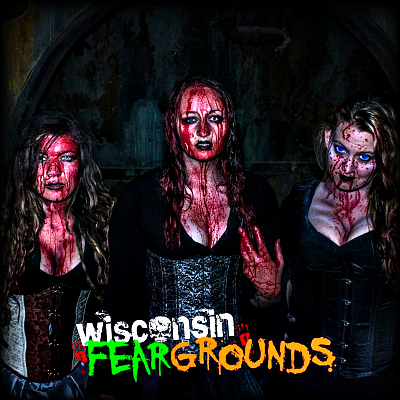 Features:

Free Parking, Special Events, "Old-School" (Low Tech), You will NOT be touched, Original Characters, Indoor/Outdoor Waiting Line, All-Indoor Attraction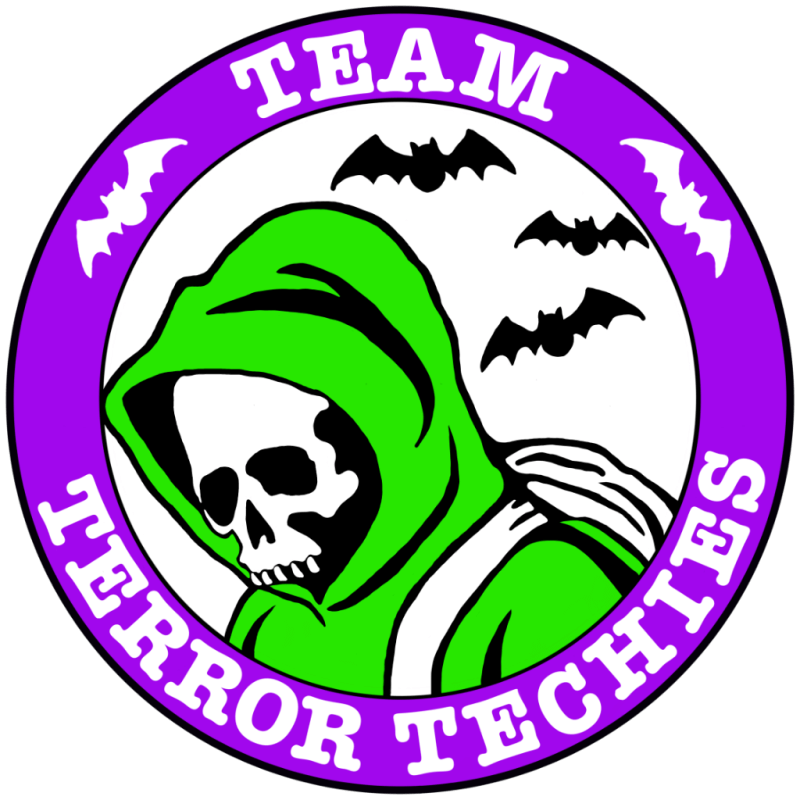 This attraction was reviewed on October 7, 2023 by Team Terror Techies.
---
About Our Reviews and Rating System
---
Final Score: 7.91
Final Scores – By Category

Final Scores – By Attraction

Summary:
Wisconsin Fear Grounds, in Waukesha, Wisconsin, features two distinct themes, starting with The Compound, where we found ourselves in a post-apocalyptic nightmare where monsters now rule. After finding our way out, we entered the haunting circus of Sketchy's Chambers.
During our visit, we were greeted by strong design elements that brought these themes to life. We even found ourselves falling victim to well-executed jump scares that sent shivers down our spines. The line actors added a layer of anticipation and fun to the experience, further enhancing the overall ambiance. Join us as we detail our journey through the Wisconsin Fear Grounds, a haunt that has been mastering the art of terror for two thrilling decades.
---
Cast Score: 7.65
Cast Scores – By Question

Cast Review:
At the Wisconsin Fear Grounds, the queue line actors brought an infectious energy to the waiting crowd. Sketchy, with his stealthy movements, kept us on our toes while the silent, military-clad clown added an extra layer of anticipation. A notably chatty, pig-faced character made the wait entertaining, expertly catching groups off guard with well-timed surprises.
As we ventured into The Compound, the energetic jump scares were impressive, even though most characters adopted an intimidating approach, startling us before locking eyes with an eerie glare. Engaging in banter about their circus sideshow experiences, the two clowns stationed outside Sketchy's Chambers lightened the mood as we anxiously waited our turn. However, the actors inside were minimally verbal, somewhat limiting our interactions. While some characters could benefit from incorporating more interactive elements, their commitment to creating an overall atmosphere was palpable.
---
Costuming Score: 9.08
Costuming Scores – By Question

Costuming Review:
The attention to detail in the costuming, particularly for the queue line actors, was impressive and lived up to our expectations. The costumes were thoughtfully designed to seamlessly blend into the two distinct sections of the haunt.
In The Compound, which evoked a post-apocalyptic war setting reminiscent of the Mad Max franchise, the human-pig hybrid soldiers were a standout feature. The characters were dressed in battle-worn armor and helmets with these hyper-realistic pig faced masks. Each character's attire was meticulously crafted, adding depth to the immersive experience.
As we transitioned into Sketchy's Chambers, we noticed a fusion of elements from The Compound, but with a circus clown twist. Here, the high-quality silicone clown masks took center stage, enhancing the creepy and unsettling atmosphere. Each of the clowns were uniquely different and unclown apart from hints of dirtied bright colors peaking out of tattered layers.
---
Customer Service Score: 9.8
Customer Service Scores – By Question

Customer Service Review:
Finding the Wisconsin Fear Grounds was a breeze with Google Maps. The parking area was clearly marked, offering ample free parking, which is always a plus. As you arrive, the ticket booth was conveniently located in a trailer just a short walk from the parking lot. We opted to purchase our tickets at the booth, which was a straightforward process.
The staff were readily on hand to assist with any questions or concerns, although we didn't require any assistance. (As a quick note, the path from the ticket booth directly leads you to the haunt queue. If you would like to grab a quick bite to eat before venturing into the haunt, just tell the staff member who is posted at the start of the line, and they will route you in the right direction.) The haunt's website was well organized and user friendly – providing us with information regarding schedules and ticket prices. Adding a FAQ section on the website, or even a brief outline of the haunt rules, would help visitors plan their trip more effectively.
---
Immersion Score: 8.4
Immersion Scores – By Question

Immersion Review:
The moment we walked past the ticket booth, we were greeted by a massive barn structure that matched the worn-down and dilapidated ambiance found within the haunts themselves. Heavy rock and nu-metal music set the mood, complemented by synchronized strobe lighting. As we waited in line, line actors lurked on both sides, amping up our anticipation.
The flow within the haunt was generally well-executed. It began with our journey through The Compound, then transitioning into the pathway leading to Sketchy's Chambers. During the wait at Sketchy's Chambers, two more actors engaged in conversation with us and then helped with the transition between the two experiences.
However, our suspension of disbelief was briefly interrupted towards the end of Sketchy's Chambers. There was an extended, open section that felt somewhat disconnected from the rest of the experience, making it appear as though we had wandered behind the haunt.
---
Special FX Score: 8.5
Special FX Scores – By Question

Special FX Review:
The scenes were aligned with the two distinct themes, with a lot of attention to detail. The distressed and aged set pieces contributed to the realistic feel of the haunt, making it easy to become absorbed in the environment. The atmospheric sound within the haunt added a layer of depth to our overall journey. The lighting design was great, with the effective use of fog that further enhanced the atmosphere in each scene.
However, the last scene in Sketchy's Chambers could benefit from further development, as mentioned in the Immersion section. The area with the large liquid containers (tanks?) obstructing our view felt somewhat disconnected and lacked the detail that we saw earlier in the haunt. Enhancing this particular area with something to make it feel more polished would have made this last scene less jarring.
---
Scare Factor Score: 6.83
Scare Factor Scores – By Question

Scare Factor Review:
The Wisconsin Fear Grounds did succeed in evoking genuine startled jumps from our group, thanks to well-timed pop scares. There was an eerie and chilling atmosphere, especially as we waited to enter Sketchy's Chambers.
There were some minor timing issues that affected our experience. We accidentally caught up with the group ahead of us, occasionally encountering actors in the process of resetting, which disrupted the intended pacing. The majority of the scares seemed to rely on jump-and-glare. The front of our group took the brunt of these scares more frequently than those toward the back. The end of the haunt (trying not to spoil the experience for future visitors) left us with a sense of longing for a more memorable finale.
---
Entertainment & Value Score: 6.75
E&V Scores – By Question

E&V Review:
The General Admission tickets for the Wisconsin Fear Grounds come in at $35.00, and it took us just under 20 minutes to explore both The Compound and Sketchy's Chamber. This translates to approximately 0.57 minutes of entertainment for every dollar spent, notably falling below the national average of 1 minute per dollar.
While we found the cost was a bit high for the amount of entertainment provided, it's important to acknowledge that the experience also included an exit photo op and a concession area. However, we couldn't help but feel that this area could benefit from more activities to further enhance the overall value for visitors.
Wisconsin Fear Grounds showcases a commitment to detail and craftsmanship in its costuming and sets. Our exploration of the Wisconsin Fear Grounds revealed strong design elements and a few scares; there is room for improvement in terms of scare distribution and creating a stronger finale. We look forward to seeing what exciting developments and improvements lie in store for the haunt in the upcoming years.
---
View Full Score Sheet
---
Promo Images:
Click to Enlarge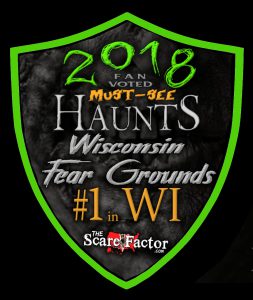 ---
Guest ReviewsGuest Average: 10 out of 10
Andy – 10/10 – October 31, 2015This place is amazing! Year after year, the actors get better, the make up more disgusting and …show more realistic and the overall feel in the air scarier. Check it out, you won't be disappointed.
Kelly – 10/10 – October 24, 2015I go every year and have never been disappointed! They always have some classic haunted house …show more scares, along with something new and unexpected! Honestly I can not wait to see what this place comes up with this year!
IWearSkins – 10/10 – October 17, 2015Dude… I got some early bird deal on line that a friend of a friend on Facebook suggested. As we …show more were one one the first in line, monsters started pouring into the line area. They were coming from everywhere. After the first wave, clowns and circus freaks followed. Then there were degenerate hillbilly's and such. I thought wow, this is freaking awesome. So many in line screamed, squirmed and tried to hide, it was insanity! It was neat seeing the monsters before even entering the buildings. It was even terrorizing because you knew what they where but didn't know when to expect them.
---
Past Awards
---
2016 Awards
Most Challenging Maze (Given by: Team Zombillies)
Highest Rated Value (Given by: Team Zombillies)
Actor Shout Out Award - Lillith (Given by: Team Zombillies)
---
---
Past Awards
---
2016 Awards
Most Challenging Maze (Given by: Team Zombillies)
Highest Rated Value (Given by: Team Zombillies)
Actor Shout Out Award - Lillith (Given by: Team Zombillies)
---
Join ourspookyadventures!
We visit Halloween haunted attractions year-round! Follow us for haunted house walkthrough videos, behind the scenes footage, and more!