Wolfmans House of Screams – Full Review
Wolfmans House of Screams is a Haunted Attraction located in Carl Junction, MO.
26267 King Lane, Carl Junction, MO 64834View All Details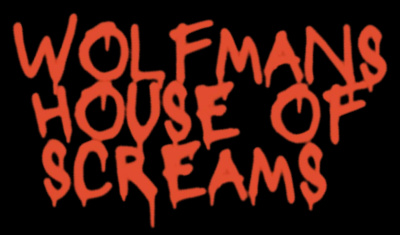 Features:

Free Parking, Food/Concessions, Gift Shop/Souvenirs, "Old-School" (Low Tech), You will NOT be touched, Movie Characters, Original Characters, Indoor/Outdoor Waiting Line, Family Friendly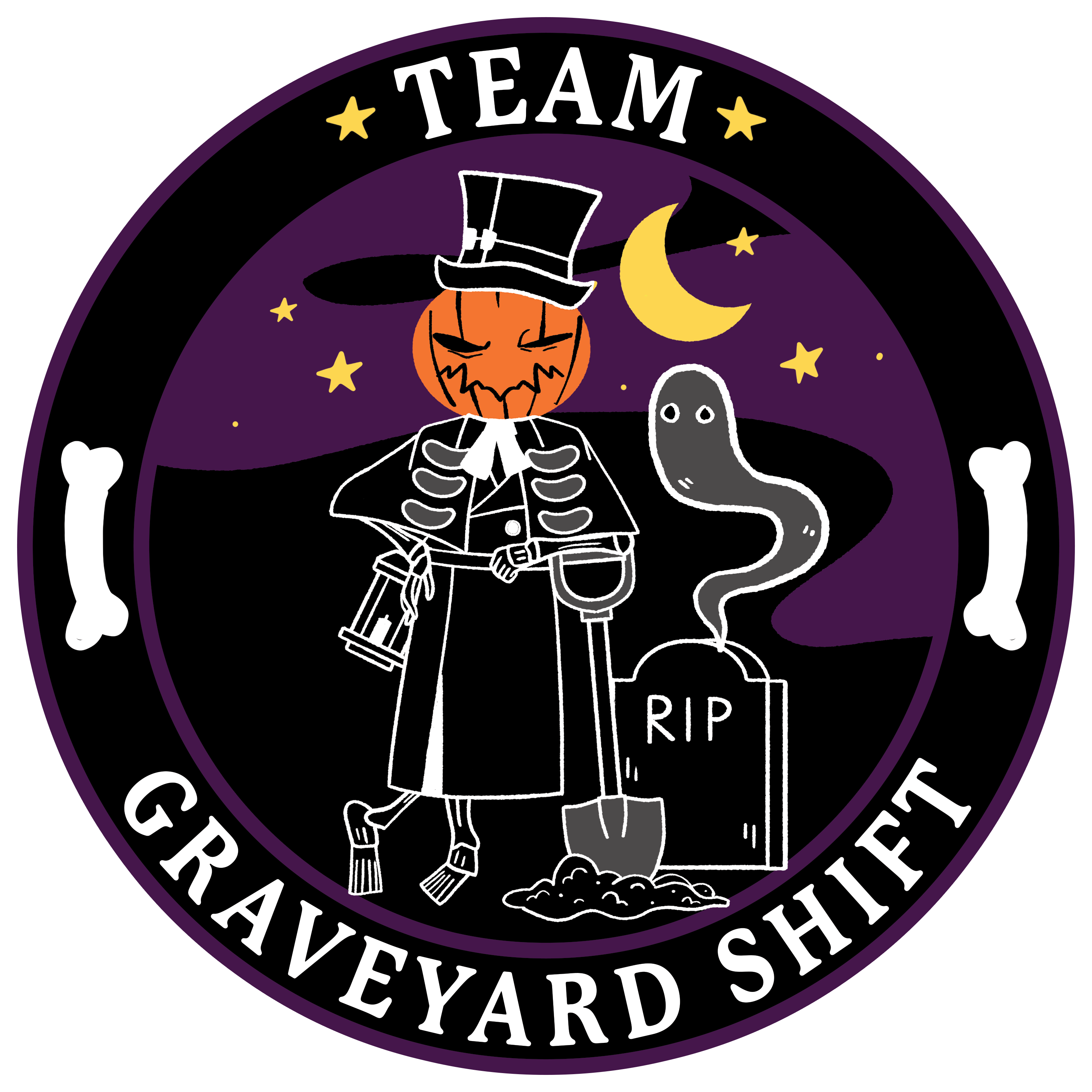 This attraction was reviewed on October 20, 2023 by Team Graveyard Shift.
---
About Our Reviews and Rating System
---
Final Score: 7.62
Final Scores – By Category

Final Scores – By Attraction

Summary:
Wolfmans House of Screams in Carl Junction, Missouri, has been in operation since 2003 and was started by Reggie 'The Wolfman.' This family-friendly attraction is an old-school classic haunt with a grungy, vintage vibe that is a staple in the community it gives back to.
This is their 20th anniversary, and I was super grateful to stop by this season! Read more if you want to see how my experience went on this latest visit!
---
Cast Score: 7.24
Cast Scores – By Question

Cast Scores – By Attraction

Cast Review:
The cast offers good scares and entertainment throughout, with a mix of creepiness and funny interactions. A lot of them linger around you to mess with you and get you lost, while others steadily approach and silently stalk their prey. The clown at the beginning loved tormenting me and laughed in my face when I got lost, followed up by Ghostface, who was swift and silent, only getting aggressive by slamming the walls once spotted. I didn't spend much time between the actors, but the cast was pretty big and evenly spaced throughout to move smoothly between the cast, except for one of the mazes.
Some of the actors had some fun and unique dialogue throughout, though a few of them broke character when I interacted with them or were just telling me where to go instead of scaring me. I did have a fun interaction with one of the male actors who asked me if I was alone, then pointed to one of the other masked actors and asked if he was with me. When I told him no, he stated, "Man, they just let anyone in this bitch!" Another highlight was a clown girl with very stylized hair and a squeaky voice, bouncing around and slamming some of the environment around her. There were a few kid actors towards the middle and end of the attraction, who were doing a good job in their attempts to scare me with them popping out and screaming their lungs out. One of the little girls approached me with a severed head and asked me if I wanted to hold her dad or her little sister, who was a doll. She was great.
During the maze towards the end, I had a lot of chills run up and down my spine when the creature actor navigated towards me, moving unnaturally as he got closer and closer as I was trying to find how to get away from him, with a great payoff when he finally did catch up to me! The Billy the Puppet actor, while not acting entirely to his character, at least was fun to interact with as he offered his arm to me since I was alone, only to lead me to a chainsaw chase at the end.
---
Costuming Score: 6.65
Costuming Scores – By Question

Costuming Scores – By Attraction

Costuming Review:
Costuming was fairly simple, with the use of grease makeup and distressing to add to their costumes and having a good mix of makeup effects and masks. The rubber masks some of them wore made it difficult to hear what the actors were saying unless they were yelling through them. The best part of costuming was with the non-masked characters who dressed appropriately to their setting and had realistic makeup.
The clothing itself was a combination of thrifted and store-bought with some distressing added when appropriate, though some of the cast had clean costumes which didn't always match the environment they were in. The clowns were very unique and I could tell a lot of time and effort went into their costuming and makeup.
---
Customer Service Score: 9.1
Customer Service Scores – By Question

Customer Service Scores – By Attraction

Customer Service Review:
This attraction was fairly easy to find, though you may pair well with a map app to help navigate to it since it's a bit tucked away. They do have signs along the way to point you in the right direction. There is plenty of parking throughout at the front of the building, with plenty of lights to help guide you towards the haunt itself. The staff is always lovely to interact with, and you can expect them to talk about the history of the attraction itself as well as the changes they have made, which you can tell they are proud of. There were no outstanding safety issues to note, as the haunt is straightforward as long as you watch your step!
Information can be found on their Facebook page for opening dates, ticket prices, hours of operation, addresses, and more! They do not have their own website at this time, but they do have a site to purchase tickets online during the season!
---
Immersion Score: 7.7
Immersion Scores – By Question

Immersion Scores – By Attraction

Immersion Review:
Outside of the building itself was pretty quiet but had a good amount of lights and decoration to set the scene, but the waiting area is where it really shined, with loads of decor, signs, and lights to get you prepared. The inside of the attraction was detailed throughout, while some transition areas were a bit more barren than others, plenty of the scenes had great detail that kept you immersed.
A lot of what took me out of the immersion was the cast themselves, with a lot of them asking if I was by myself or with a group, telling me which direction to go without making much of an effort to scare, and questioning my microphone light. That being said, scene transitions were pretty seamless and never felt jarring. Each area flowed easily to the next and made sense for the natural progression.
---
Special FX Score: 7.26
Special FX Scores – By Question

Special FX Scores – By Attraction

Special FX Review:
Wolfmans is a classic old-school haunt, and it really shows in the set design in a good way. It feels vintage, almost like you're walking through a haunted antique shop, and overall gives a very grungy vibe while keeping in the Halloween spirit. It's a classic haunt that makes appropriate changes and updates while keeping in the spirit of what it's been since 2003.
In terms of light effects, it was pretty dim lit throughout the attraction, but it wasn't a complete blackout. A couple of areas had concentrated light in places they wanted you to pay attention to. They had some sound effects scattered throughout that consisted of screaming and ominous wind, but a majority of the haunt was silent besides the actors' own laughing, screaming, and slamming of doors/objects. They had detailed set design throughout, and one of my favorite scenes was the funeral, with plenty of decaying realistic bodies throughout that blended well with the actor who was hiding amongst them. You are not going to find high-tech here, but the lack of tech doesn't negatively affect this attraction, and the updates they make manage to keep it creepy, disturbing, and timeless.
---
Scare Factor Score: 7.71
Scare Factor Scores – By Question

Scare Factor Scores – By Attraction

Scare Factor Review:
In the best moments of Wolfmans, you are going to find great scares and unnerving moments that make you want to get out as soon as possible to not get caught up with whatever the monsters inside have in store for you. I would love to see more from the cast since there is a lot of potential with the vintage and grungy vibe to make this haunt terrifying, especially with not having high-tech throughout. This would be a great attraction to bring the kids to or to those who may be intimidated by haunts. Its light scares are not overwhelmingly or too intense, and offer plenty of breathing room and entertainment in between with the cast if given the chance.
---
Entertainment & Value Score: 8
E&V Scores – By Question

E&V Scores – By Attraction

E&V Review:
General Admission tickets run for $20, with $35 for VIP tickets on busy nights. Like their sister haunts, they offer combo tickets for $20 on select dates and offer discounts on select nights as well. Walkthrough time for me was about 23 minutes on a solo journey but could fluctuate in a group.
They had a lot of photo opportunities at the beginning with a standee of the Wolfman himself Reggie Pippin and a movie playing inside while you wait. This haunt is a labor of love and stands as an attraction for scares and fun for all ages, and they honor the Wolfman's legacy with pride. This haunt would be paired great with its sisters haunt in the area for a whole night of spooky fun. Consider swinging by the Wolfman's House of Screams for your next haunt season!
---
View Full Score Sheet
---
Pics We Took From Our Visit:
---
---
Guest ReviewsGuest Average: 7.9 out of 10
Chloe – 7.9/10 – October 21, 2022It was a decently scary haunt and I am excited to go back! 20 is really affordable for the amount of …show more time you are in this walk-through maze.
Join ourspookyadventures!
We visit Halloween haunted attractions year-round! Follow us for haunted house walkthrough videos, behind the scenes footage, and more!