Yorkshire Scare Grounds Scream Park – Full Review
Yorkshire Scare Grounds Scream Park is a Haunted Attraction located in Wakefield, Yorkshire.
Hell Lane, Wakefield, Yorkshire WF1 5SHView All Details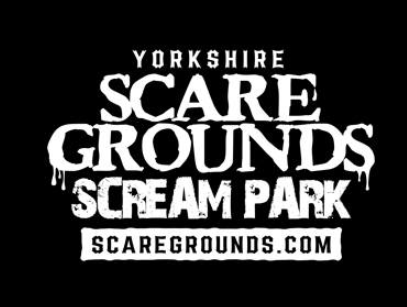 Features:

Free Parking, Restrooms/Porta Potties On-Site, Food/Concessions, Gift Shop/Souvenirs, Optional Games/Midway, You will NOT be touched, Indoor/Outdoor Waiting Line, Indoor/Outdoor Attraction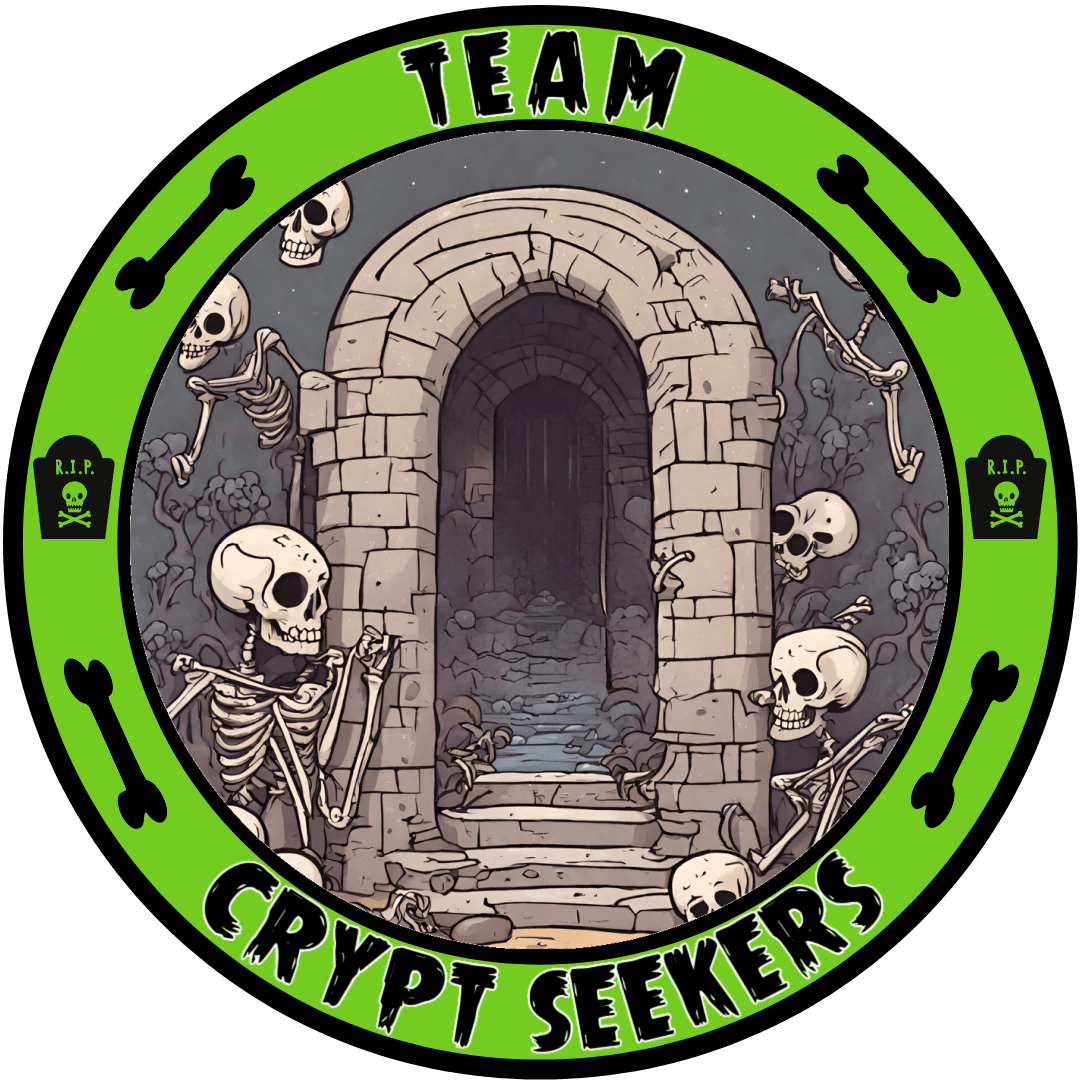 This attraction was reviewed on October 22, 2023 by Team Crypt Seekers.
---
About Our Reviews and Rating System
---
Final Score: 8.25
Final Scores – By Category

Final Scores – By Attraction

Summary:
Face Your Fears at Yorkshire Scare Grounds Scream Park, located near Wakefield, Yorkshire, on the appropriately named Hell Lane, is freshly reskinned this year, providing an entirely new scare experience. This captivating journey through an eerie forest combines four haunted mazes with three chilling zones all in one trail, ensuring you remain on edge from beginning to end. It stands as one of the most extensive and satisfying frightful experiences available in the UK and is assured to deliver an exhilarating blend of entertainment, laughter, and spine-tingling thrills!
Overall, Face Your Fears includes: #IDT: Interdimensional Terror (accessing an alternative dimension has unleashed a terrible legion of alien/interdimensional beings); Whitechapel Vampires (the streets of Whitechapel has a new killer – vampires); Krampus (this might look like Christmas, but it has a decidedly dark twist); and Clown Clinic (where the insane clowns have taken over the asylum). Bridging each of these areas were three scare zones: Carnival of Carnage, where mischievous clowns lurked at every corner; The Pack, where ferocious werewolves roamed; and The Harvest: Keepers of the Corn, where once-inanimate scarecrows sprang to life. By combining all these different areas, Face Your Fears creates an action-packed adventure of a trail that is truly twisted.
---
Cast Score: 8.54
Cast Scores – By Question

Cast Scores – By Attraction

Cast Review:
With four separate mini mazes and three scare zones, there's obviously a lot of space and themes to cover in regards to actors on site. However, Yorkshire Scare Grounds does this fantastically, with an incredible amount of actors within both their inside and outside spaces. We were particularly impressed by how the cast seemed to come at us from all sides while in the outside areas, particularly in The Pack, where werewolves completely surrounded us. However, there were a few spaces where we expected to see actors and didn't, which happened a few times in Whitechapel Vampires, but perhaps this was a timing situation.
All in all, however, we were impressed by the actors who did interact with us, especially those who entertained us with stories before going into the mini mazes, as almost all the actors had unique and credible lines they would shout at us instead of the usual "Get Out!" Ultimately, the attraction used their actors really intelligently, layering them throughout the outdoor spaces when SFX can only go so far and then placing them strategically inside the more SFX-heavy areas indoors. We were amazed at how many evil elven creatures there were that lived in the colourful halls of the Krampus maze and how they gave us a dose of whimsy before the evil Krampus himself came out!
All in all, there were endless types of creatures that attacked us that night due to the seven different themes, from the evil elves, as we mentioned before, to werewolves, vampires, evil clowns, and scarecrows, to alien-like creatures in the IDT maze. Each of these creatures were unique, and the actors had great ability to improvise and interact with us – and to even joke with us when things didn't quite go as planned!
---
Costuming Score: 8.18
Costuming Scores – By Question

Costuming Scores – By Attraction

Costuming Review:
To coincide with our earlier comments on the cast, the costumes and makeup for all of the characters at this event were so varied and unique. There were unique facial masks for the evil elves that were probably simple to fabricate and put on but gave all of the creatures an identity but also a shared characteristic to create the Krampus world. The masks for The Pack were detailed, and each werewolf had their own unique look about them. This theme continued throughout all of the characters and spaces – all of the actors had unique characteristics to their look. Still, it was obvious that all of the characters in one space belonged to the same world, which we think is an important factor in world-building for haunted attractions.
We do think we missed a bit regarding costume and makeup in zones such as IDT and the Clown Clinic, which were very detailed but less unique than the other mazes, and in the Whitechapel Vampires, where it was sometimes confusing which Victorian character was a vampire or not. Despite this, every single costume and makeup was believable and specific for each of the respective scenes and themes the individual was inhabiting, and we really appreciated that level of detail, as it helped to build the immersive feeling for each of the zones.
---
Customer Service Score: 9.08
Customer Service Scores – By Question

Customer Service Scores – By Attraction

Customer Service Review:
Before visiting Yorkshire Scare Grounds, we did a bit of research first into how to get to the attraction and what it entailed, even though this was not our first time visiting. The website and information provided are amazing, with a synopsis of each mini maze and scare zone provided, as well as a detailed FAQ section and navigation directions. We also appreciated how straightforward the ticketing prices were, with only one price for the attraction no matter what day or time we visited.
Finding the venue was also quite easy, with local signage and parking-specific details easy to see, and the staff at the park were very helpful and also playing their own part as scare actors with quite a bit of humour on the side! This made it hard to tell sometimes if they were just acting or actually telling you important information, but we understood it all in the end and got a few laughs out of it before even entering the main attraction.
The attraction itself felt quite safe, and even though the outdoor wooded trail could be muddy and slippery, there was plenty of light to see where you were going most of the time. There was a part where we were hit with a ton of water that we felt was a tad slippery, but it was safe enough, and we left that part of the trail particularly drenched!
---
Immersion Score: 8.11
Immersion Scores – By Question

Immersion Scores – By Attraction

Immersion Review:
One of the joys of Face Your Fears at Yorkshire Scare Grounds is that, because it's one giant maze with separate scares spread across different zones and themes, at no time are you out of the action. Before you even enter, the staff are acerbically joking with you (and giving you a glimpse of your fate) whilst scare actors loom over the queue, giving you quite a jump. This ambiance excels at readying visitors for the imminent thrills that lie within.
The distinct and themed sections of the trail transport you to each location with remarkable authenticity. Whether it's a dilapidated old lab equipped with what appears to be a functioning interdimensional device or the eerie winter cabin of the Krampus, visitors are immersed in these settings. Despite the reuse of some elements from previous years, the creative team has developed fresh storylines that capture visitors' attention and sustain their interest throughout the experience.
The thoughtful arrangement of the trail through the woods, linking the scare mazes with themed outside scare zones, ensures a continuous and uninterrupted experience. Additionally, the introductory videos and high-quality visuals underscore the team's conscious effort to craft immersive experiences that place you at the centre of the action.
The post-attraction atmosphere is well-managed too. The introduction of food and merchandise areas at the trail's conclusion, along with the incorporation of an extra entertainment zone featuring a garden bar, a stage for entertainment, and booths for archery and axe throwing, represents a large enhancement from previous years. This thoughtful addition further contributes to the smooth continuity of the guest experience after the journey through the main attractions. It allows you to continue savouring the park's ambiance and entertainment, even after the exhilarating scare-filled experiences.
---
Special FX Score: 8.03
Special FX Scores – By Question

Special FX Scores – By Attraction

Special FX Review:
One of the fantastic elements of Yorkshire Scare Grounds is that they seem to reskin all of their sets every single season, and despite this level of changeover, there is still a remarkable level of detail and realism to the scene designs. Each of the four mini-mazes had their own ominous soundtrack, which created a layer of suspense and creepiness to each of the haunts, although not quite specific to each of their themes. The outdoor scare zones didn't have much regarding sounds, but the silence led an insane level of uneasiness, as you never knew if the sound of a rustling leaf or a broken twig was going to turn out to be something lurking in the woods, ready to attack you, or simple another one of your group journeying along the path.
The lighting for the outdoor trails was simple but effective, illuminating the bits of set that were placed outside while also obscuring the evil that lurked around the corner. Not a ton of special and sensory lighting was utilised at this attraction, but they made the more simple use of lighting and shadow really work for them and had really intelligent uses for fog without overwhelming us with smoke. We also previously mentioned the use of water at this attraction – while in the forest escaping the wolves, the team created large tent-like canopies where we thought we were using for protection and cover, only for them to get completely soaked along the way!
Set design-wise, we were really impressed by Whitechapel Vampires, which had entirely recreated a little Victorian town complete with a few little mini pubs and shacks, all of which were terrifying to trek through. The sets ranged from simple to complex, with the more complex being the village just mentioned, as well as the house completely decorated in Christmas lights and decorations for Krampus. Not all of the little rooms within these mazes were completely reskinned from years passed, but the team did a great job on reskinning in the bigger and more complex rooms to make everything tie together within the new theme.
---
Scare Factor Score: 7.74
Scare Factor Scores – By Question

Scare Factor Scores – By Attraction

Scare Factor Review:
We found that the actors within Face Your Fears were incredibly dedicated to providing a variety of scares, and we jumped back in fright many times. One of their favourite and unsettling tactics is the use of animatronics that spring to life when you least expect it, as well as inanimate objects (soft toys, mannequins, etc.) cleverly placed so as to make you THINK they might spring to life. This leaves you on edge the entire time and makes you doubly scared when an actor lunges out towards you.
Because each zone was well populated with actors, every member of the group was appropriately attacked, leaving no one safe, although on occasions (Whitechapel Vampires), there were segments which were less heavily populated. These zones were, of course, extremely diverse in content (clowns, werewolves, scarecrows, interdimensional beings, vampires, and more), so if one type of creature didn't quite frighten you enough, there was sure to be another that would make your skin crawl.
---
Entertainment & Value Score: 8.38
E&V Scores – By Question

E&V Scores – By Attraction

E&V Review:
For a small ticket price, it is incredible that this experience lasts anywhere from 45 minutes to an hour long, with seven different experiences along the way. You get so much for your money, and each area is a completely different theme and experience. Doing the math, you get almost 2 minutes per English pound, and that doesn't even include the vibrant atmosphere the maze spits you out into at the end of the show.
There's a large stage show included in the ticket price, which is new for this year, as well as plenty of interaction with roaming actors who run around everywhere. There are also plenty of things to enjoy at the end of the maze for an additional fee, such as a merchandise hut, food and drinks, and even archery and axe-throwing. So, while there are things that do come at an additional cost, there are still plenty of things to see and do outside of the haunted trail itself, so all in all, there is so much entertainment value for your money at this renowned attraction!
---
View Full Score Sheet
---
Pics We Took From Our Visit:
---
---
Have you visited this attraction?
Join ourspookyadventures!
We visit Halloween haunted attractions year-round! Follow us for haunted house walkthrough videos, behind the scenes footage, and more!