13 Stories Haunted House – Full Review
13 Stories Haunted House is a Haunted Attraction located in Newnan, GA.
320 Temple Avenue, Suite A, Newnan, GA 30263View All Details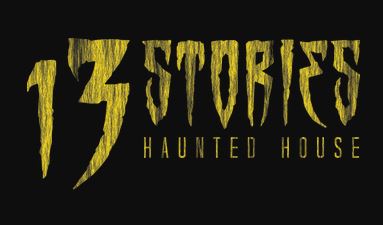 Features:

Free Parking, Restrooms/Porta Potties On-Site, Food/Concessions, Gift Shop/Souvenirs, Optional Games/Midway, You may be touched, Original Characters, Indoor Waiting Line, All-Indoor Attraction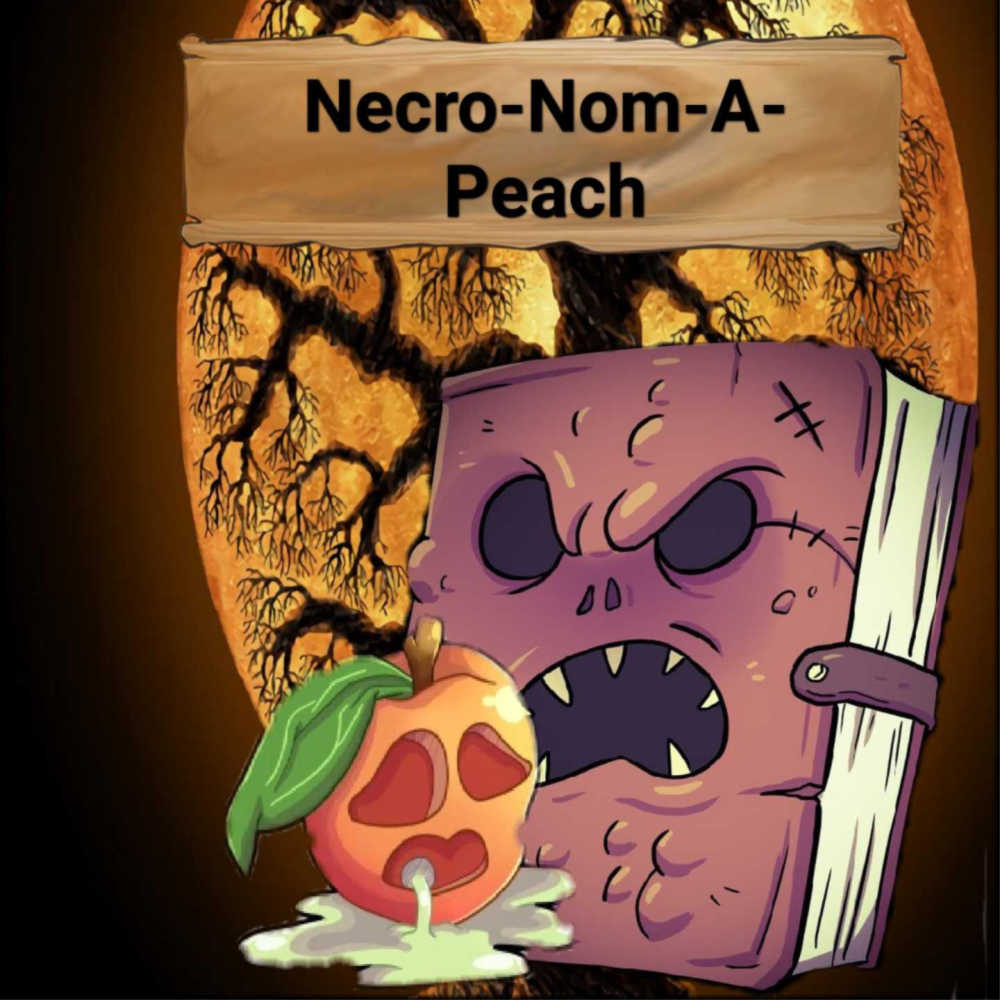 This attraction was reviewed on October 5, 2019 by Team NecronomaPeach.
How Do We Get These Scores?

Final Score:

7.84
How Did We Get This Score?

Summary:
What does one get from combining Mad Max, evil clowns, and nightmares? This haunt review team now knows the answer and it's 13 Stories Haunted House. Located in Newnan, Georgia, this haunt brings the screams for another year. Many have heard legends of 13 Stories Haunted House, and between reading their website and going there ourselves, our team now has some dark light to illuminate the unknown that is this haunt.
This is a touch haunt that does require all attendees to sign a waiver. The haunt also appears to enjoy recording their guests and posting their reactions on their social media. Come with us as we dive into the depths of 13 Stories Haunted House!
---
Cast: 8.55
How Did We Get This Score?

13 Stories Haunted House was a great showcase of a variable of characters portrayed by some very talented actors. Each area tended to have at least one shining star character to tell the story for that part of the haunt. Because this was a touch haunt, this gave the actors an extra edge to truly interact without our group. They were able to put arms around us, grab for us, or just brush by us.
We had several characters who really stood out to our group, but the top two were Bubbles and the Graveyard Keeper. Bubbles was like a Mad Max Harley Quinn (not that she liked being compared to Harley). The actress was on point with her witty, fun-loving, kinda crazed villainous femme fatal clown. Our other favorite was definitely the caretaker of the graveyard. He warned us of the unconsecrated ground, which enhanced the current area's theme. Then he walked alongside our group, going as far as to place a bit of rope around the front of the neck of one of our team members. He ended his part with our group by offering us a very luxurious casket. He was very charming and hilarious.
---
Costuming: 8.75
How Did We Get This Score?

13 Stories Haunted House created all the excellent characters with excellent makeup and costuming. Most of the characters who were front and center in the action had immaculate costuming. The variety of characters allowed the haunt to demonstrate their makeup and costuming prowess in various techniques. Everything from scales and wounds to death and clowns is represented within the haunt and each requires a specific method of application. There were also a few masks that were very effective. Despite all the different characters, each character's aesthetic matched their areas so that each of them were brought to life.
---
Customer Service: 7.65
How Did We Get This Score?

13 Stories Haunted House was relatively easy to locate using Google Maps. The parking was clearly labeled as was most of the area outside the haunt. Unfortunately, the manager was busy, so we were unable to interview him, but the haunt appeared to be very safe, with nice walking areas.
There is something we'd like to note, the website makes the haunt appear to be two separate haunts. However, the 13 Stories goes straight into Clown Haus, so for our team, it was one walk through. The staff within the concessions area were friendly and one of the line actors, Squeaky the Clown, was with our group almost the whole time to answer any questions we had and help us when we needed it, which we very much appreciated.
---
Atmosphere: 8
How Did We Get This Score?

The line area in 13 Stories Haunted House was creepy and smelled like a haunt, which got our hearts racing before even entering and especially when signing the waiver! Before entering the line, they have a hauntingly cute little midway with a few photo opportunities. This is where we met Squeaky the Clown and his counterpart. Both were slider clowns and were having a fun time playing with the guests. After we went through the haunt, we saw more line characters who were creepy.
The haunt also has concessions, including an oxygen bar loaded with infused oil oxygen that supposedly increased the effectiveness of the haunt. There is also a Hellevator mini-experience that we tried and had fun in.
---
Special Effects:

8.55
How Did We Get This Score?

13 Stories Haunted House has a huge array of special effects, starting actually in the line area and going all the way through the haunt. The special effects were for all the senses and were very realistic in some instances. The way in which these effects were used to tell a story in each area was eerily effective. They also used excellent transitions, sometimes having almost a gradient or ombre of the two effects. For example, we left a spider area to transition into a haunted manor-type area and they had a baby room covered in spider webs so that the transition was smooth, instead of jarring. The usage of special effects was creative in a way we had never seen, which was very impressive.
---
Theme:

N/A
How Did We Get This Score?

While 13 Stories Haunted House doesn't have an overarching theme, each area was well fleshed out with individual characters, sights, sounds, and lore. Each new set brought new experiences with a new mini-story which was almost like an anthology of short stories. Each short story had nothing that we could tell to do with the other, but they all had the same 'author,' so they had an overarching similar feel. The themes all flowed through thoughtful set design and mindful attention to detail.
---
Scare Factor:

8.15
How Did We Get This Score?

13 Stories Haunted House used the flowing, ever-changing themes to create matching, ever-changing scare techniques. This haunt had our team constantly confused on where the next scare would come from and we loved it!
The sets and characters were all over the place, from scary and creepy to revolting, horrifying, and intimidating. The use of misdirection set up some huge scares on several occasions and added to the creepiness in others, taking away the predictability. Naturally, the touch aspect of the haunt added a level not seen in many haunts in this area. Also, the way the characters touched, or only nearly touched our group was terrorizing.
---
Entertainment & Value:

7.75
How Did We Get This Score?

13 Stories Haunted House was a fun haunted attraction with lots of really nifty effects, well-developed characters, and mini-stories. At a normal pace, and occasionally having to slow down because we were approaching the group ahead of ours, we went through the haunt in 21 minutes.
The regular tickets cost $25.00 with the fast pass tickets costing $35.00 and the VIP tickets being $45.00. 13 Stories also offers virtual line options, where the customers get a time to arrive which acts as if they had been waiting in line the entire time. At the regular ticket price, the MPD (minutes of entertainment/dollar) comes to 0.84 which is a little below the average of 1 that's been seen most often.
The haunt also offers scaredy-cat pacifiers so those who are scared can go through with a less scary experience. Guests can add the Hellevator at the ticket booth for an additional fee and that attraction lasts approximately 3 minutes. The ride and Hellevator attendant were funny but definitely not scary.
13 Stories Haunted House was a fun haunt and people around Newnan should definitely check them out. Our team had an enjoyable time and we got some fabulous pictures with Squeaky the Clown. We will totally revisit this attraction again to see what new innovations they come up with at 13 Stories Haunted House!
---
How Did We Get These Scores

---
Guest ReviewsGuest Average: 10 out of 10
Jazz – 10/10 – September 10, 2022Awesome scares, actors are great! Smelled very old which is cool.
---
Past Awards
---
2019 Awards
Best Set Transitions (Given by: Team NecronomaPeach)
---