Review of Akron Haunted School House and Laboratory Haunted Attraction
Review of Akron Haunted School House and Laboratory Haunted Attraction
Review of Akron Haunted School House and Laboratory Haunted Attraction
Akron Haunted School House and Laboratory
Akron Haunted School House and Laboratory is a Haunted Attraction located in Akron, OH.
1300 Triplett Blvd, Akron, OH 44306View All Details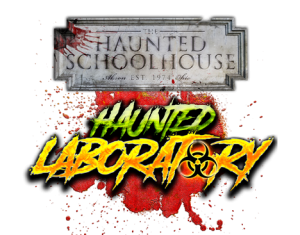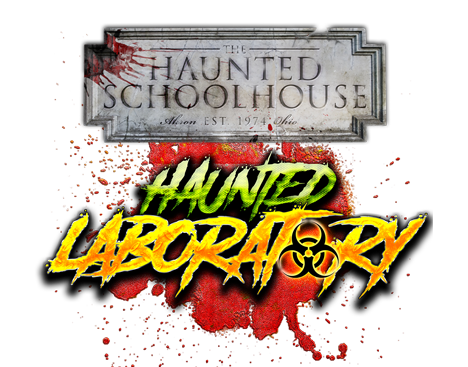 Features:
Free Parking, Restrooms/Porta Potties On-Site, Food/Concessions, Gift Shop/Souvenirs, Optional Games/Midway, Special Events, "Hi-Tech" Attraction, Original Characters, Indoor/Outdoor Waiting Line, All-Indoor Attraction
Team Jefferson Starship reviewed this attraction on October 22, 2016.
Final Score:

9.4
Summary:
The Akron Haunted Schoolhouse and Laboratory is an old-school haunt that employs some very modern and impressive special effects. Hand-built with loving care inside what is most probably a legitimately-haunted set of buildings, this is a must-see haunt for the whole family. The Haunted Schoolhouse and Laboratory offers scares for all ages as it covers both classic and modern horror elements over seven floors of terror. The team here has been perfecting their haunt for 43 years and they have some pretty big and hush-hush projects in their future! Be prepared to climb stairs, wind through dark hallways and be shocked by the intricate sets and unexpected monsters.
---
Cast:

8.89
Visitors to the Haunted Schoolhouse and Laboratory are in for more than a few surprises from the ghouls that roam its halls. Our group was lucky enough to get a look behind the scenes and find out that over a hundred doomed souls work in between the two houses… waiting in the dark for passers-by. Despite its size, the creatures here are a tight-knit family and they take great pride in causing fear and mayhem. Look closely and you'll see memorials to one of the founding fathers, Don, spread throughout the haunt. The dentist drilled fear into us, the bus driver drove up our heart rates and the line was kept entertained and busy with creeping creatures. Some monsters may want to expand beyond simply screaming or jumping, but we were delighted to find quite a bit of interactivity and wit from the haunters we spoke to.
---
Costuming:

8.23
The Haunted Schoolhouse and Laboratory was quite mixed when it came to costuming. Every outfit was perfectly suited to its setting and we didn't spot anything that looked haphazard or last-minute. There is a disproportionately-high usage of masks, some of which were untucked, but they were still theme-appropriate. The makeup that was used was highly effective, truly horrifying and one monster in particular managed to give the impression of a mannequin before jumping to life and terrifying us. We cannot give enough praise to the monsters in the final act, all of whom were believable to the extreme and fascinatingly grotesque.
---
Customer Service:

9.9
Our review team was met very early on by line entertainment, clear signage and a well-ordered queue. The employee at the ticket booth was bright and lively, the management was informative and helpful and staff inside the haunt were very attentive. We did arrive at the end of the night and there were a few reminders to step lively since they were closing soon, so it's suggested to arrive with enough time to wander at your leisure. There's a lot to see and you need the time to see it. Pay close attention to warning signs, as some rooms have restrictions for people with certain medical conditions.
---
Atmosphere:

10
The atmosphere at the Haunted Schoolhouse and Laboratory is awe-inspiring and unforgettable. The two buildings have a wealth of legitimate haunted history and the resonance of the place reflects that. From the dread inducing historic face of the Laboratory and Schoolhouse to the 10 foot Tesla Coil on the roof, it's impossible to not enter the first room with a heightened pulse and a paranoid feeling. We were delighted at the decorations, the sets and the setting.
---
Special Effects:

9.88
Akron's Haunted Schoolhouse and Laboratory is an old-school haunt with unique and hand-made special effects. On our walkthrough, we were given insights into the process of building and creating this shocking haunt. Engineers are on site every night to fix anything that might go wrong with the tricks and treats that await all guests. Some rooms could benefit from more lighting, but that might just be our greed talking to see more of the amazing details packed into this haunt. Keep a close eye on the ground when you cross the catwalks to see what is possibly one of the most unique and incredible effects we've ever witnessed in a haunted house!
---
Theme:

9.12
We were told that there is not necessarily a unified theme between the Schoolhouse and Laboratory. The Schoolhouse shoots for an old-school feel and achieves it handily. The house is filled with themes and pieces from classic horror films and one of our team members was terrified to come face-to-face with the first monster that ever scared her on screen. The Laboratory inspires dark dread with disquieting characters, intense effects and a wide variety of scenes. The change in topic from room to room is surprisingly smooth for the most part and managed to hit almost every fear on the map.
---
Fright Effect:

9.5
More than once our team was made to jump as we traveled through the winding hallways of the two buildings. Ahead and behind us, screams rang out from terrified patrons. The gruesome ghouls are very effective at their jobs. There was a bit of a repetitious pattern that we picked up on that could use some changing up, but shock was not in short supply here. We were especially pleased with the performances in the Laboratory and found that the finale was a nonstop thrill ride packed to the brim with monsters and frights.
---
Value:

9.67
The Haunted Schoolhouse and Laboratory has multiple ticket options for patrons. Thursday and Sunday nights are $13.00 a house or $22 for a combo ticket if bought online. Friday and Saturday nights are $17 a piece or $26 for a combo. Tickets purchased on-site are a bit more expensive so buy ahead and save yourself a little money. The fast pass is $40 for a combo ticket and well worth the price considering the crowd that they draw. It takes about thirty minutes to go through both houses which comes out to quite a deal!
---
Guest ReviewsGuest Average: 0 out of 10
Sarah – 10/10Challenge Accepted was awesome! Me and my boyfriend were looking for escape rooms in our area, and …show more as poor college students, price was a big factor. Despite being only two small locations in the mall, they have multiple rooms, at 20, 40, and 60 minutes long, with the 20-minute rooms being only $10 each! We've been back multiple times, and loved every one! Staff is very helpful and enthusiastic about their job, and is thrilled to explain all the little secrets after you escape. Will be back every time they make a new room!
Norma – 4/10We visited this attraction on the last night of their 2018 season I believe. We did show up late …show more (about 20 minutes before they closed) and it was dead in the waiting line. Regardless, every group that was in the haunt somehow ended catching up to one another. We walked as slow as we could knowing there wasn't anyone behind us but we still couldn't stay away from the group in front of us. They had one teenage female that was petrified of everything so all the monsters kept taking advantage of it, cornering her every chance they got. They also followed her through multiple scenes that weren't theirs while our group tried to stay behind some and there were no entertainers around because they were all following her. When they would stop and turn around to go back to their base spots (if they even have them there), some of them just walked passed us without any effort towards scaring us. It was a disaster. This chic's name was Lauren and by the time we got to the exit of this thing, we were relieved that we didn't have to hear her name called out over and over and over anymore. She had to of been extremely annoyed by it herself. It took all of the fun out of it. Actors even stopped us in some of the maze portions so the other monsters could entertain their group for quite some time and they would just be staring off into outer space. The only way we knew they could talk is because they said Lauren's name already. Besides that, costuming was mostly store-bought quality. Nothing different to look at here. Scenes were the same. Some looked as if they had been built out there in the woods for years and they've sat through the seasons and no one's ever gone back to touch them up. Parts of the maze where there's a lot of plastic and wood seem to possibly be a danger. We didn't see any actors for quite some time in them bc they were following Lauren and if someone ignited one of these things, I'm afraid it would have taken us a long time to find the exit. Some spaces were very tight for us, if those were to fill with smoke where there are roofs, I don't think that would be good at all. At one point, we didn't know where to go at all so we weaved through these pipe-like things and found a hole and we started walking on this really dark path into the woods. There were props and things out there but 0 lights. Come to find out, it looked like a previously closed portion of the trail because when we got to the end of it, there was no way to get back into the maze. We had to crawl under caution tape to get back in. That right there tells you that no actors were paying any attention to our group. We paid full price for our tickets that night and we honestly should have just passed this place up. We've been here before too and it wasn't that bad. The highlights of the trip were the gentleman that introduced us to the park and gave us the rules before we went in. There was also one clown (Pickles, maybe
?) that actually put effort into scaring us but he was mostly one of the only ones. In one of the mazes there was a chainsaw assailant behind a door and we could hear the saw and see him through the crack of the door but we couldn't get in. When that door finally opened, holy shit! That was the best scare in there for sure! Also, there are places where you will need to duck down, tight corridors as mentioned above, uneven terrain, and a lot of walking (especially if you're bad at mazes) so be prepared for that.
Norma – 6/10Maybe we just went on a bad night but we weren't very impressed with this haunt. We had heard many …show more good things about it and we ended up with a free Saturday night so we gave it a shot. We showed up at probably 9:30 at night. Waited in line maybe 15-20 minutes so that wasn't bad. We really didn't have problems with spacing inside the haunt except for a few times but we were able to slow down and it helped when there wasn't anyone behind us. I will say, there were a lot of unique things in the haunt portion. One interactive set was very different and unnerving. Some of the characters were really into their roles while others were bland. One was sitting on top of a washing machine and he jumped down and we were thinking, "Oh shit" but he didn't do anything, he just jumped at us a little and said, "What?" In the outdoor portion of the haunt it was a bit too dark to see the characters, especially the Creeper. Our favorite part was the alligator! They know how to utilize this now, commonly-seen prop to the fullest for sure! If you are likely to pee your pants, you just might lose it on that one! I would give the house itself a 7 out of 10. Now we were under the impression that the corn field was haunted too. Although it was a good maze, there were three scareactors in it and they were terrible. No lights, sounds, sets, nothing but mud and corn and the dark. At first it was creepy but after we walked and walked and nothing happened, we were aggravated and ready to find our cars. The last actor that we came across could have hidden well since they were in all black but they didn't, they stood in the middle of the trail acting like they couldn't see, whispering to us as we walked asking us if we were customers. Wow. Don't upgrade to the corn if you're expecting a fright in there, it won't happen.
---
2018 Awards
Grossest Monster - "Boils" (Given by: Team Jefferson Starship)
Most Improved Attraction - Akron School House (Given by: Team Jefferson Starship)
Most Realistic Costume - Ms. Alvah (Given by: Team Jefferson Starship)
Most Realistic Scare - Tesla Coil (Given by: Team Jefferson Starship)
Best Usage of Fog (Given by: Team Jefferson Starship)
Most Authentic Location (Given by: Team Jefferson Starship)
Actor Shout Out - Ms. Alvah (Given by: Team Jefferson Starship)
Actor Shout Out - The Keymaster (Given by: Team Jefferson Starship)
Actor Shout Out - The Lightning Bringer (Given by: Team Jefferson Starship)
Actor Shout Out - Very Serious Scientist (Given by: Team Jefferson Starship)
---
2017 Awards
Most Realistic Scare - Tesla Coil (Given by: Team Jefferson Starship)
Actor Shout Out Award - Basement Dweller, Spider Monkey Breeder, Doctor that Lost Keys (Given by: Team Jefferson Starship)
---