Review of Dr Screams Haunted Attraction
Review of Dr Screams Haunted Attraction
Review of Dr Screams Haunted Attraction
Dr Screams
Dr Screams is a Haunted Attraction located in Murrells Inlet, SC.
10125 Frontage Road, 12F, Murrells Inlet, SC 29576View All Details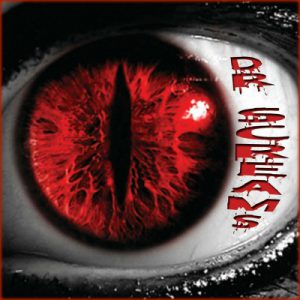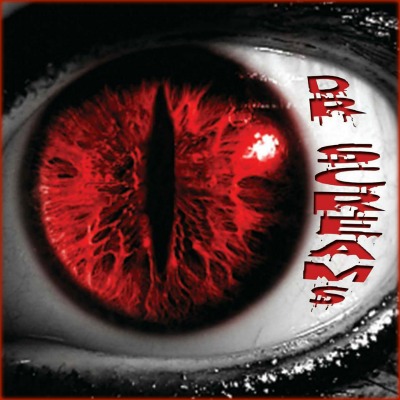 Features:
Free Parking, You will NOT be touched, Movie Characters, Original Characters, Indoor Waiting Line, All-Indoor Attraction
Team Jefferson Starship reviewed this attraction on October 28, 2016.
Final Score:

8.97
Summary:
Dr. Screams may change locations but it is consistently run by a tight-knit family of horror aficionados with an eye for detail and style. This year's event had a bittersweet tone as it was run in memory of a lost loved one that had helped with building the haunt since the beginning. Our team was lucky enough to wander into their spooky lobby and be quickly dropped into pure madness and terror as we moved through three themed and hand-built houses surrounded by the sounds of terrified patrons and creeping creatures. This is not an event to be missed! They change locations every year, but they are always located in Myrtle Beach and hopefully will continue to be able to operate out of the old MagiQuest building as it allows them space to build and terrify.
---
Cast:

9.49
There are about forty monsters inside Dr. Screams haunt that employed a variety of scares to send patrons' hearts pumping and their legs racing. With three separate guided haunts inside each labeled and clearly themed, the actors here are passionate and focused on providing a full spectrum of horror. In the first house we were met with screamers, growlers, and sassy disembodied voices coming from the dark. In the second house, the first and only Five Nights at Freddie's haunt we had seen, the monstrous creatures seemed utterly inhuman in their interactions and movements and the guide was well-prepped for all of our responses. We were impressed to see yet another uniquely themed house for our third event as Purge lunatics chased us through a war zone to an explosive finale. As far as we could tell no monsters were out of place or against theme in any of the houses we raced through.
---
Costuming:

9.47
Of the costumes we saw each was a bit more impressive than the last. A lurking and well-placed werewolf shocked us in the first house, in the second house the otherworldly mascots were perfectly matched with the tiny living dolls that contorted themselves around us, and in the third house the Purge movies were perfectly represented in each mask and costume choice. We didn't spot any jeans or t-shirts, but there were a few masks that were untucked and there was very little makeup that we saw used.
---
Customer Service:

9
Customer service at Dr. Screams is amazingly fast and efficient and very friendly. The ghostly lady that greeted us as we came in was quick to offer directions to the bathroom and advice on the haunt itself. The cashier was very polite to the group that was scared out of the lobby although they definitely do not offer refunds for patrons too terrified to finish the haunt. We were lucky enough to talk to Dr. Scream himself as well as several members of his family and see firsthand how very passionate and devoted they are to the legacy they're building. There are a few places that seem a little dangerous, mostly in the first haunt as they built several flights of stairs in a very dark area and a few seemed a little less than secure. We doubt this will be a problem next year as this year they were delayed by tragedy and a hurricane and only had three weeks to build what was one of our favorite haunts of the season.
---
Atmosphere:

7.6
Due to their usage of the old MagiQuest building there were some issues with the exterior atmosphere reflecting and preparing visitors for the tightly built and terrifying interior. Added signs are clear and easy to find and display windows are filled with ghoulish sights, but the exterior of the haunt is still painted and designed to be a place for children and magic. There was no exterior music or sound effects, but it was easy to find and simple to enter. Once we entered the door though the lobby was decked out in spooky details and there was no question we had arrived in the right place.
---
Special Effects:

8.38
Dr. Screams is a more actor-driven experience than it is reliant on animatronics and special effects. That's not to say that our group was not surprised or sent screaming by some of the sights we witnessed. The scenes in the second two houses are detailed and stunning, leaving us wishing we could go through again and again just to try to take in more of the intricate little Easter eggs Dr. Screams and his team have placed into their haunt. We were particularly impressed with the uniqueness of the sets and the effects in the Five Nights at Freddie's haunt. The Dungeon and Castle house suffered from some light issues, too much darkness and too many strobe lights in different pacing, which made it hard to know much of what was going on or what we were seeing. The sounds in this house did make up for that as actors revved chainsaws and jumped from hidden crevices.
---
Theme:

9.68
Considering that the Five Nights at Freddie's characters are in the top ten costumes bought this season we applaud Dr. Screams for being the first house to utilize the terror that game created and then build and improve upon it. This was not just our first time experiencing that in a haunted house, but for several of our team members it was the first time experiencing anything Freddie's related. It was delightful to see their reactions! The Purge themed house was dead on to the movie universe and created a shocking and unsettling finale that sent us fleeing into the night. Of the things we could see in the Dungeon and Castle section it was a multi-leveled and old school style haunt that offered more classic movie and demonic horrors.
---
Fright Effect:

8.92
Dr. Screams is a multiple scare haunt that manages to switch seamlessly from a silent and creeping terror to a big and explosive panic. This is a truly unique experience that is unlike anything else you'll find in the Myrtle Beach area and cannot be missed by anyone that loves a good scare. Some monsters would do better to work a bit on their dialogue but all in all this is a balanced and tightly run haunt that pushes visitors to the edge and then waits for them to run off on their own.
---
Value:

9.2
It took us 20 minutes to get through all three houses at the pace that our guides set. At $20 a ticket at the Broadway at the Beach location that sets the value at $1 a minute which is pretty good for the area. There's free parking and a ton of restaurants going on around Dr. Screams in case you are hungry or thirsty. This is definitely worth the ticket price!
---
Guest ReviewsGuest Average: 0 out of 10
Sarah – 10/10Challenge Accepted was awesome! Me and my boyfriend were looking for escape rooms in our area, and …show more as poor college students, price was a big factor. Despite being only two small locations in the mall, they have multiple rooms, at 20, 40, and 60 minutes long, with the 20-minute rooms being only $10 each! We've been back multiple times, and loved every one! Staff is very helpful and enthusiastic about their job, and is thrilled to explain all the little secrets after you escape. Will be back every time they make a new room!
Norma – 4/10We visited this attraction on the last night of their 2018 season I believe. We did show up late …show more (about 20 minutes before they closed) and it was dead in the waiting line. Regardless, every group that was in the haunt somehow ended catching up to one another. We walked as slow as we could knowing there wasn't anyone behind us but we still couldn't stay away from the group in front of us. They had one teenage female that was petrified of everything so all the monsters kept taking advantage of it, cornering her every chance they got. They also followed her through multiple scenes that weren't theirs while our group tried to stay behind some and there were no entertainers around because they were all following her. When they would stop and turn around to go back to their base spots (if they even have them there), some of them just walked passed us without any effort towards scaring us. It was a disaster. This chic's name was Lauren and by the time we got to the exit of this thing, we were relieved that we didn't have to hear her name called out over and over and over anymore. She had to of been extremely annoyed by it herself. It took all of the fun out of it. Actors even stopped us in some of the maze portions so the other monsters could entertain their group for quite some time and they would just be staring off into outer space. The only way we knew they could talk is because they said Lauren's name already. Besides that, costuming was mostly store-bought quality. Nothing different to look at here. Scenes were the same. Some looked as if they had been built out there in the woods for years and they've sat through the seasons and no one's ever gone back to touch them up. Parts of the maze where there's a lot of plastic and wood seem to possibly be a danger. We didn't see any actors for quite some time in them bc they were following Lauren and if someone ignited one of these things, I'm afraid it would have taken us a long time to find the exit. Some spaces were very tight for us, if those were to fill with smoke where there are roofs, I don't think that would be good at all. At one point, we didn't know where to go at all so we weaved through these pipe-like things and found a hole and we started walking on this really dark path into the woods. There were props and things out there but 0 lights. Come to find out, it looked like a previously closed portion of the trail because when we got to the end of it, there was no way to get back into the maze. We had to crawl under caution tape to get back in. That right there tells you that no actors were paying any attention to our group. We paid full price for our tickets that night and we honestly should have just passed this place up. We've been here before too and it wasn't that bad. The highlights of the trip were the gentleman that introduced us to the park and gave us the rules before we went in. There was also one clown (Pickles, maybe
?) that actually put effort into scaring us but he was mostly one of the only ones. In one of the mazes there was a chainsaw assailant behind a door and we could hear the saw and see him through the crack of the door but we couldn't get in. When that door finally opened, holy shit! That was the best scare in there for sure! Also, there are places where you will need to duck down, tight corridors as mentioned above, uneven terrain, and a lot of walking (especially if you're bad at mazes) so be prepared for that.
Norma – 6/10Maybe we just went on a bad night but we weren't very impressed with this haunt. We had heard many …show more good things about it and we ended up with a free Saturday night so we gave it a shot. We showed up at probably 9:30 at night. Waited in line maybe 15-20 minutes so that wasn't bad. We really didn't have problems with spacing inside the haunt except for a few times but we were able to slow down and it helped when there wasn't anyone behind us. I will say, there were a lot of unique things in the haunt portion. One interactive set was very different and unnerving. Some of the characters were really into their roles while others were bland. One was sitting on top of a washing machine and he jumped down and we were thinking, "Oh shit" but he didn't do anything, he just jumped at us a little and said, "What?" In the outdoor portion of the haunt it was a bit too dark to see the characters, especially the Creeper. Our favorite part was the alligator! They know how to utilize this now, commonly-seen prop to the fullest for sure! If you are likely to pee your pants, you just might lose it on that one! I would give the house itself a 7 out of 10. Now we were under the impression that the corn field was haunted too. Although it was a good maze, there were three scareactors in it and they were terrible. No lights, sounds, sets, nothing but mud and corn and the dark. At first it was creepy but after we walked and walked and nothing happened, we were aggravated and ready to find our cars. The last actor that we came across could have hidden well since they were in all black but they didn't, they stood in the middle of the trail acting like they couldn't see, whispering to us as we walked asking us if we were customers. Wow. Don't upgrade to the corn if you're expecting a fright in there, it won't happen.