Review of Nightmare Manor NY Haunted Attraction
Review of Nightmare Manor NY Haunted Attraction
Review of Nightmare Manor NY Haunted Attraction
Nightmare Manor NY
Nightmare Manor NY is a Haunted Attraction located in Rochester, NY.
3333 West Henrietta Road, Rochester, NY 14623View All Details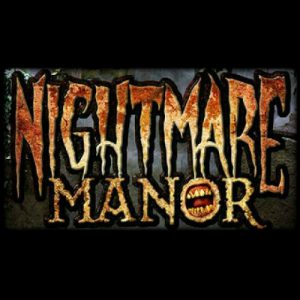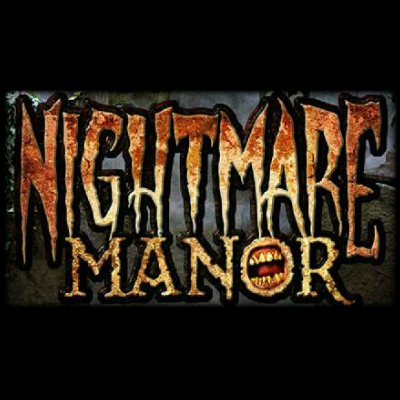 Features:
Free Parking, Handicap Accessible, Food/Concessions, Gift Shop/Souvenirs, Special Events, "Hi-Tech" Attraction, You will NOT be touched, Original Characters, Indoor Waiting Line, All-Indoor Attraction
Team Jefferson Starship reviewed this attraction on October 8, 2016.
Final Score:

8.11
Summary:
Nightmare Manor in Rochester New York is a ¾-mile, indoor haunt with an inventive storyline and a wickedly-clever set of twists and turns. It offers haunt lovers a very safe and energetic experience while pushing their boundaries with a wide variety of scares. Nightmare Manor boasts fifteen years of terrifying patrons and building onto the frightening foundation of Dr. Jack Limon's Manor. You'll be delighted and petrified at the twisted creations laid out by the monsters found inside.
---
Cast:

7.54
Right out of the gate, we were impressed by the cast of Nightmare Manor. The Butler was a delightful introduction to the haunt and a wonderful character. Another standout from the typical growl and scream type of monster was the dark shape in the Crypt that was hovering over us and adding a sense of tension and terror that no special effect could've ever achieved. The lumberjack's greatest nightmare deserves a round of applause for authenticity and surprise, as well as the lady doctor, who managed to go toe to toe with our wittiest reviewer. Some of the cast lacked the level of interactivity that we'd hoped for with one-note scares or a conversational loop. Some rooms were empty, but we did arrive shortly before closing. Keep an eye out for the werewolf's towering form and don't lose sight of the little girl that'll be offering you up to her friends.
---
Costuming:

9.33
The costuming in Nightmare Manor is truly on point. Masks are sparse and perfectly applied and the makeup and outfits are all appropriate for their scenes and effectively used. There's nothing here that's not authentic and eye catching. Monsters were unique and concisely constructed. We give extra commendations to the plague mask (as it's not often used in modern haunts), the werewolf, and the gilly monster.
---
Customer Service:

8.83
The customer service at Nightmare Manor was excellent. We were welcomed instantly by the chilling hostess and all of the prices and options were clearly explained to us. The door greeter was cheery, chilling, and helped us with any questions we had before we plunged into the darkness. Since we came so late, we were unable to interact with the crew that was handling merchandise, but we were very pleased with the staff members that we did meet. The only people that seemed less than enthusiastic to be there were the security staff, but the large number of them was heartening to see and underlined the care that the haunt owners have for their patrons.
---
Atmosphere:

6.83
Inside: 7.33 / Outside: 6.33
The outside of this haunt is unable to advertise itself much due to the nature of the space. Nightmare Manor is very well marked, though, and is easy to find. The façade at the entrance of the actual haunt is intricate and quite spooky… setting the tone for the journey that is to come. There's a definite party-like atmosphere inside, as the walkways and monsters photo op section are both lit with disco balls and laser lights. There is some noise bleed inside and outside of the haunt, but Nightmare Manor has decorated in order to ramp up their victims before bringing them inside.
---
Special Effects:

8.22
Nightmare Manor has a number of excellent special effects. The owners let us know that many of the rooms are designed by their more-senior monsters. The love and care in these rooms shows. The entrance room that's run by the Butler is an uplifting experience. Extra space is created by brilliantly-designed, infinite hallways. The Crypt is bone-chilling and the grotesqueries in the stable are disturbing and believable. The victim in the Doctor's room is also quite impressive. There were a few animatronics or effects that missed the mark: a spider with an off-putting and accidentally-hilarious sound effect, for instance; but, they were far outweighed by the other well-placed effects.
---
Theme:

8.33
Nightmare Manor has a strong thematic foundation that is introduced by the bloodcurdling Butler. It is underlined by well-placed props and subtle nods throughout the haunt as you travel the dangerous depths of Dr. Jack Limon's world. There are some issues where one room doesn't easily meld into the next and, instead, gives the impression of being disjointed. At one point, we traveled from a wood-lined scene to an empty, biomechanical chamber before returning to a hillbilly hollow. We imagine that this is a side effect of giving the monsters free reign over their domains and, considering how well it benefits some of the other areas, we wouldn't suggest that their autonomy be changed.
---
Fright Effect:

8.38
This haunt uses a variety of tactics. There isn't a predominance of jump scares, which was greatly appreciated by our entire group. The monsters relied more on creeping terror and dialogue than screams and drop panels. The hillbillies did manage to cut off a majority of our group to give them quite a bit of threatening conversation; but, by doing so, they turned their backs on one of our members entirely. For the most part, scares were spread throughout the party and the monsters managed to weed out the weakest of each of the groups before us. One poor soul was so terrified; we watched her run past us from several rooms ahead. Nightmare Manor also has a strong finale.
---
Value:

7.4
The ticket prices at Nightmare Manor are very reasonable. A regular ticket is $20, $30 for a fast pass, and $16 for a student with ID. Discounts are also offered to Police, Firefighters, and Military personnel. It took about twenty minutes to walk through, making Nightmare Manor about a $1 per minute attraction.
---
Guest ReviewsGuest Average: 0 out of 10
Sarah – 10/10Challenge Accepted was awesome! Me and my boyfriend were looking for escape rooms in our area, and …show more as poor college students, price was a big factor. Despite being only two small locations in the mall, they have multiple rooms, at 20, 40, and 60 minutes long, with the 20-minute rooms being only $10 each! We've been back multiple times, and loved every one! Staff is very helpful and enthusiastic about their job, and is thrilled to explain all the little secrets after you escape. Will be back every time they make a new room!
Norma – 4/10We visited this attraction on the last night of their 2018 season I believe. We did show up late …show more (about 20 minutes before they closed) and it was dead in the waiting line. Regardless, every group that was in the haunt somehow ended catching up to one another. We walked as slow as we could knowing there wasn't anyone behind us but we still couldn't stay away from the group in front of us. They had one teenage female that was petrified of everything so all the monsters kept taking advantage of it, cornering her every chance they got. They also followed her through multiple scenes that weren't theirs while our group tried to stay behind some and there were no entertainers around because they were all following her. When they would stop and turn around to go back to their base spots (if they even have them there), some of them just walked passed us without any effort towards scaring us. It was a disaster. This chic's name was Lauren and by the time we got to the exit of this thing, we were relieved that we didn't have to hear her name called out over and over and over anymore. She had to of been extremely annoyed by it herself. It took all of the fun out of it. Actors even stopped us in some of the maze portions so the other monsters could entertain their group for quite some time and they would just be staring off into outer space. The only way we knew they could talk is because they said Lauren's name already. Besides that, costuming was mostly store-bought quality. Nothing different to look at here. Scenes were the same. Some looked as if they had been built out there in the woods for years and they've sat through the seasons and no one's ever gone back to touch them up. Parts of the maze where there's a lot of plastic and wood seem to possibly be a danger. We didn't see any actors for quite some time in them bc they were following Lauren and if someone ignited one of these things, I'm afraid it would have taken us a long time to find the exit. Some spaces were very tight for us, if those were to fill with smoke where there are roofs, I don't think that would be good at all. At one point, we didn't know where to go at all so we weaved through these pipe-like things and found a hole and we started walking on this really dark path into the woods. There were props and things out there but 0 lights. Come to find out, it looked like a previously closed portion of the trail because when we got to the end of it, there was no way to get back into the maze. We had to crawl under caution tape to get back in. That right there tells you that no actors were paying any attention to our group. We paid full price for our tickets that night and we honestly should have just passed this place up. We've been here before too and it wasn't that bad. The highlights of the trip were the gentleman that introduced us to the park and gave us the rules before we went in. There was also one clown (Pickles, maybe
?) that actually put effort into scaring us but he was mostly one of the only ones. In one of the mazes there was a chainsaw assailant behind a door and we could hear the saw and see him through the crack of the door but we couldn't get in. When that door finally opened, holy shit! That was the best scare in there for sure! Also, there are places where you will need to duck down, tight corridors as mentioned above, uneven terrain, and a lot of walking (especially if you're bad at mazes) so be prepared for that.
Norma – 6/10Maybe we just went on a bad night but we weren't very impressed with this haunt. We had heard many …show more good things about it and we ended up with a free Saturday night so we gave it a shot. We showed up at probably 9:30 at night. Waited in line maybe 15-20 minutes so that wasn't bad. We really didn't have problems with spacing inside the haunt except for a few times but we were able to slow down and it helped when there wasn't anyone behind us. I will say, there were a lot of unique things in the haunt portion. One interactive set was very different and unnerving. Some of the characters were really into their roles while others were bland. One was sitting on top of a washing machine and he jumped down and we were thinking, "Oh shit" but he didn't do anything, he just jumped at us a little and said, "What?" In the outdoor portion of the haunt it was a bit too dark to see the characters, especially the Creeper. Our favorite part was the alligator! They know how to utilize this now, commonly-seen prop to the fullest for sure! If you are likely to pee your pants, you just might lose it on that one! I would give the house itself a 7 out of 10. Now we were under the impression that the corn field was haunted too. Although it was a good maze, there were three scareactors in it and they were terrible. No lights, sounds, sets, nothing but mud and corn and the dark. At first it was creepy but after we walked and walked and nothing happened, we were aggravated and ready to find our cars. The last actor that we came across could have hidden well since they were in all black but they didn't, they stood in the middle of the trail acting like they couldn't see, whispering to us as we walked asking us if we were customers. Wow. Don't upgrade to the corn if you're expecting a fright in there, it won't happen.