Akron Haunted School House and Laboratory – Full Review
Akron Haunted School House and Laboratory is a Haunted Attraction located in Akron, OH.
1300 Triplett Blvd, Akron, OH 44306View All Details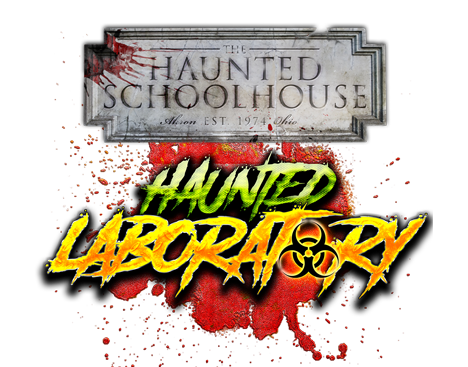 Features:

Free Parking, Restrooms/Porta Potties On-Site, Food/Concessions, Gift Shop/Souvenirs, Optional Games/Midway, Special Events, "Old-School" (Low Tech), "Hi-Tech" Attraction, You will NOT be touched, Original Characters, Uncovered Outdoor Waiting Line, All-Indoor Attraction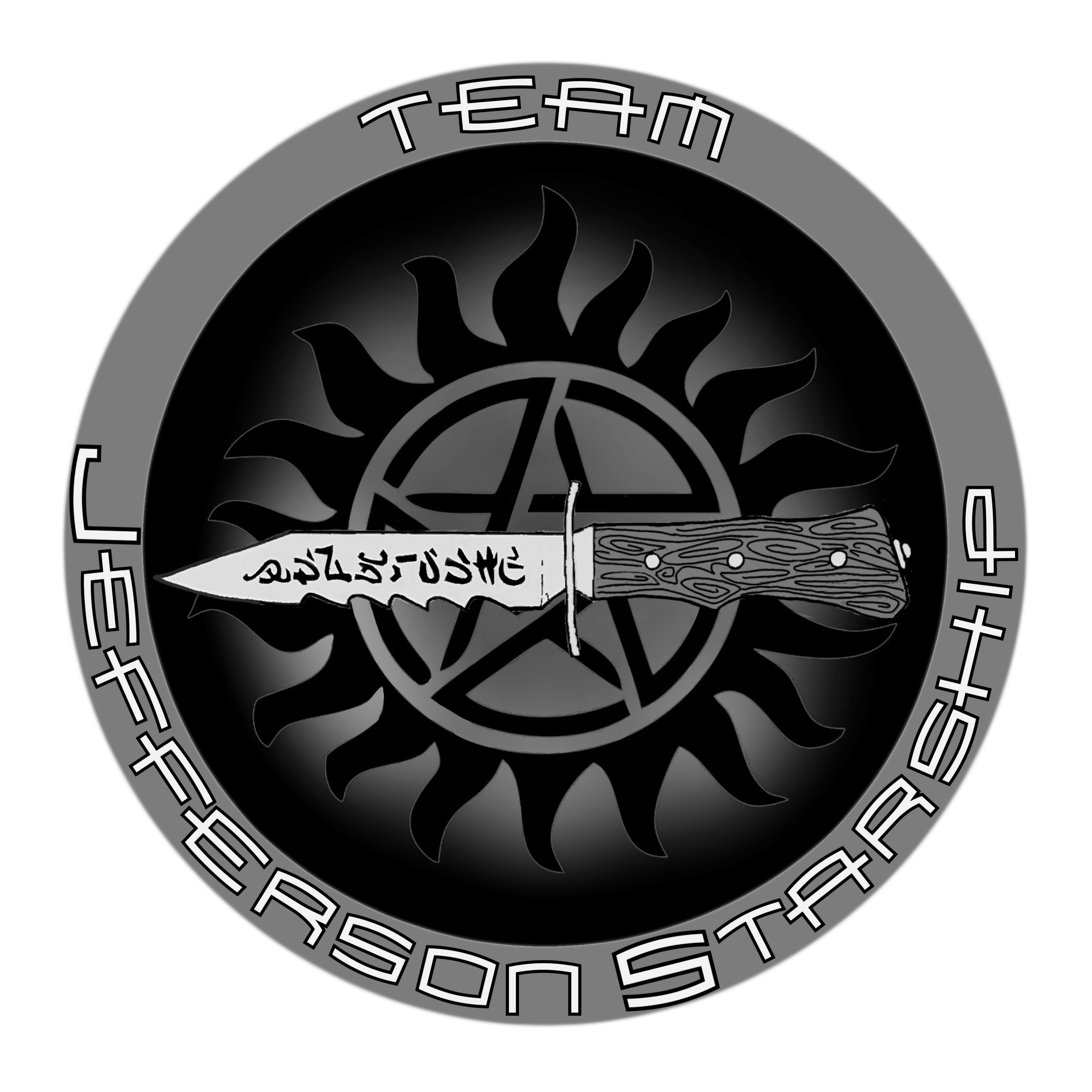 This attraction was reviewed on October 9, 2021 by Team Jefferson Starship.
How Do We Get These Scores?

Final Score:

8.67
How Did We Get This Score?

Summary:
An Akron institution for forty-eight years, the Haunted Schoolhouse and Laboratory has seen many changes as they evolve with the horror culture around them. It is their mixture of classic horror techniques and modern technology that make the Akron Haunted Schoolhouse and Laboratory something really special and authentic. Looming over Triplett Boulevard, this doubly historical haunt carries with it several generations' worth of memories and horrors both real and created.
From Beer Before Fear to the midway games and selfies, there are activities and entertainment here aimed at all ages. Visitors can take their time in between haunts to enjoy the midway atmosphere, or simply stick to the monsters and mayhem.
We visited AHSHL on a very busy Saturday night. The crowds were almost as unbelievable as the scares waiting for us behind the doors. We cannot stress enough that guests should likely either get to the haunt early, purchase fast passes, or come on the slightly less-busy Fridays and Sundays.
---
Cast: 8.18
How Did We Get This Score?

The teams at both the Schoolhouse and the Laboratory are spread throughout the haunts in the interest of delivering maximum terror. Some of the more classic and historical scenes are set to be more prop-focused than actor-driven, but there are a number of cast members that stand front and center in their own spots.
In the Schoolhouse, we had a fine time making our way through the clown section where a jester used timing and laughter to create a perfect attack. There was a reaper like ghoul in Dracula's Castle that scared one of our members on their way through the exit and sent us on our way with a scream. We also loved the high-energy, bust-a-move charisma of Buffalo Bill in his highly detailed lair.
In the Laboratory, there was a master of spiders that had both flair and timing when it came to picking out the weakest of us. There was a very trustworthy mailman that certainly wasn't terrifying or a maniac that stole someone's uniform who followed us until he'd gotten everyone in our team. The standout of the night though was Helen, the rough-voiced, spandex-clad nurse that checked us into the lab and sent us on our way. We watched Helen watch over all their charges outside of the entry with great care, managing to stay in character even while solving problems for guests so that they got their best experience. Helen was also keen-eyed enough to spot us waiting in line. They remembered us from prior years, perhaps from our screams of terror.
---
Costuming: 8.74
How Did We Get This Score?

Both the Schoolhouse and the Laboratory have strongly detailed and varied costumes gracing their monsters.
There is the annual joy of seeing Ms. Alma, the classic schoolmarm, wandering the halls before the entry stairs in the Schoolhouse. At the entrance to the ticket line, Karl the Kustodian looked the part as he prowled the ground making sure that no one was littering or messing up his pristine school. Buffalo Bill was costumed beautifully with tiny details on every part of their body, and there were a number of monsters that managed to make themselves a part of their scenery.
Once again in the Laboratory, there was a lot of detail and love put into the costumes for the Master of Spiders and Helen. Minus a few exceptions monsters' costumes were fitting in their respective scenes and themes.
---
Customer Service: 9.42
How Did We Get This Score?

The staff at Akron Schoolhouse and Laboratory are friendly and fun to interact with. Safety is prioritized with well-lit main stairs, handrails and safety signage, and well-placed hand sanitizer stations.
Due to the sheer size of the haunt, it's important if you buy fast pass tickets, have a season pass, or have pre-bought your tickets online that you are keeping an eye on where to go. Parking is abundant, but it's better to get there early not just for ease but for lines that were very heavy this year. Should you ever have any problems, gather up your courage and approach anyone with an earpiece or a monstrous face to ask for help as they're all willing and eager to make sure that you're having the best visit possible. Especially Helen, who fixed a fast-pass issue for a guest in front of us while throwing spooky sass all over the place.
The team at Factory of Terror in Canton and the Haunted Schoolhouse and Laboratory in Akron have even worked out a deal for visitors from far away to stay at the Hampton Inn & Suites, Canton at a reduced rate.
---
Atmosphere: 8.91
How Did We Get This Score?

This is a category that both Akron Haunted Schoolhouse and Laboratory excel at. Both buildings are lucky to have been built by architects obsessed with design and detail. Each edifice is stone, looming over the landscape and casting a long shadow over the guests that arrive from the moment they turn their cars into the lot to the moment they leave.
Music blasts over the grounds and there are actors and prop creatures that offer scares and selfie opportunities and this attention to detail and mood are extensively fleshed out around both buildings. Even the bar in the midway is dressed up to add to the creepy atmosphere of the haunt's grounds.
---
Special Effects:

8.85
How Did We Get This Score?

Both the Schoolhouse and the Laboratory have utilized a variety of special effects to create a haunt that is unique unto itself. The Laboratory has two real Tesla Coils, both of which are shockingly large and mind-blowingly bright and loud. Because of the age and rarity of these, there is no other haunt that can offer the experience these give.
This year there have been some major changes to the Laboratory's historically scientific and medically themed haunt. Penetrating through the darkness of the lab we found a brightly lit lobotomy room, an injection-themed room, and a spider's lair that were all built to terrify and chase you through the building.
In the Schoolhouse, there is no shortage of sights to see and things to enjoy, but additions made to Dracula's Castle, and the annual delight we experience rolling through the key cabin, were the biggest standouts this year.
---
Theme:

9.17
How Did We Get This Score?

The two houses have very different themes, and the scares included in those buildings are just as diverse.
Within the Schoolhouse visitors will be greeted by the horrific story collection put together by Ms. Alma and her malicious minions. From gigantic trolls looming over swamps to cannibal-filled cafeterias and kitchens, there is no shortage of spooky, storybook-styled fears to face inside the Schoolhouse.
In the Laboratory the theme is more in line with the direct history of the building as it covers both medical fears big and small and the fallout of attracting attention from space. Knowing the history of both buildings certainly enhances the terror their themes offer.
---
Scare Factor:

8.61
How Did We Get This Score?

We saw a lot of scared visitors in both haunts this year. Within the Schoolhouse the group behind us couldn't stop shaking and moved up to stay with us for the rest of the haunt for safety. The key cabin was full of screams, the basement practically oozed tension and a dungeon atmosphere, and the main event clown managed to make visitors jump in fear even if they'd already seen him bouncing from place to place. In the Laboratory the entire spider's lair and its master were almost too much for two members of our team. The new scenes tore screams out of the group ahead of us, and the monstrous monkeys gave and got shrieks.
The Laboratory has seen several new changes built in between last season and this one; we were pleasantly surprised by several of these that were completely new and even recognized a few old scenes that had been given a "face-lift."
---
Entertainment & Value:

8.11
How Did We Get This Score?

Admission prices are per house, and the upgrade for fast passes is between $8-12 depending on if you're attending one haunt or both. You can also get the annual season pass that allows you to bring friends in at a discount and also gives you unlimited fast pass access to the haunts here and at the Factory of Terror.
Parking is free, as is hanging out in the Midway if you're waiting for friends or family still going through the haunts. As always, fast passes are greatly recommended since the lines fill up quickly and you'll want extra time to enjoy the Midway offerings and atmosphere.
---
How Did We Get These Scores