Avondale Haunted Barn – Full Review
Avondale Haunted Barn is a Haunted Attraction located in Rutledge, TN.
1662 Highway 11W S, Rutledge, TN 37861View All Details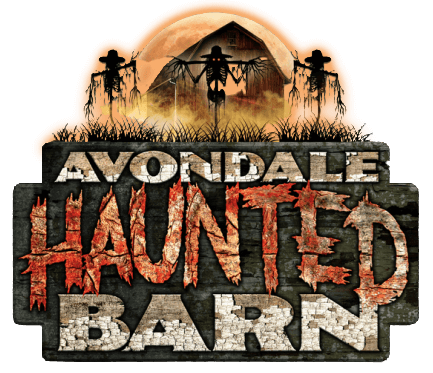 Features:

Free Parking, Restrooms/Porta Potties On-Site, Gift Shop/Souvenirs, You will NOT be touched, Uncovered Outdoor Waiting Line, Indoor/Outdoor Attraction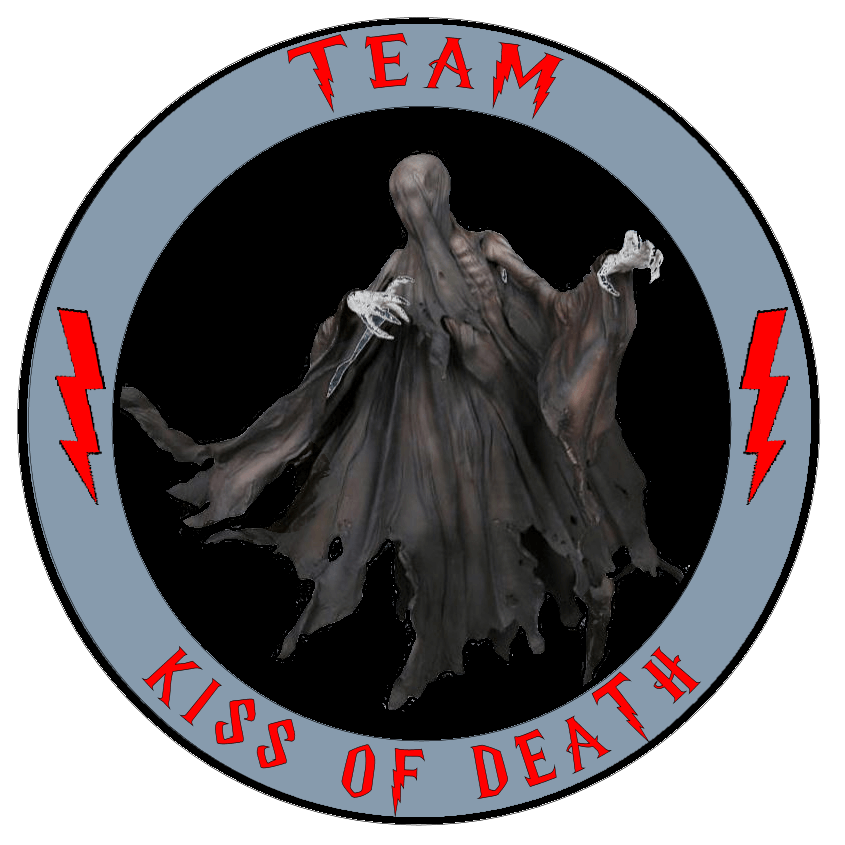 This attraction was reviewed on October 16, 2021 by Team Kiss of Death.
How Do We Get These Scores?

Final Score:

8.35
How Did We Get This Score?

Summary:
Avondale Haunted Barn is a giant two-story walk-thru barn located in Rutledge, TN. They have been voted a fan favorite in East Tennessee for the last three years! As soon as you set foot inside the haunted barn, you will see why it is a top favorite. So, come on out and experience the unnerving feeling that Avondale gives you!
Since 2014, the Pickett family has been wreaking havoc on the locals of Avondale every October. Their son was taken from them too soon during the Civil War, and they became overwhelmed with grief. All who entered through Avondale went missing mysteriously, and the number of 'scarecrows' in their field increased over the years. Eventually, the locals started to believe the farm was abandoned. However, people traveling through still went missing. Eliza and Jubal are back and on a quest for vengeance for all who enter their barn!
Can you survive the dangers that lie within Avondale Haunted Barn?
---
Cast: 9.28
How Did We Get This Score?

The cast of Avondale Haunted Barn kept the scares flowing consistently. Every new room we went into, a new and unique cast member gave us several new scares. They did very well at making us feel like we were in a real-life haunted barn!
They even interacted with us and the props very often. They called us out by name multiple times, asked us various unwanted questions, such as 'want to play hide 'n seek,' and acted like they were props themselves! The dialogue used by the actors was highly creative. For example, one of them wanted to add us to their collection of bodies. We were not very thrilled to do so!
The best part about this haunt is that they managed to stick to the haunted barn theme entirely but still gave us a wide variety of characters. Every character looked like they came from a farm in the 1800s.
---
Costuming: 8.5
How Did We Get This Score?

Most of the costumes were very well done! It seemed like they were made specifically for this haunted barn. They were old and dirty or bloody and worn when they were supposed to be. It made them seem much more authentic.
We could tell that the cast took a lot of time to apply their makeup when going through. These monsters did not use prosthetics as much, but they still did very well at making themselves look like they belonged in a haunted barn.
Masks were primarily effective in making the characters look authentic. There were just a few instances where the masks did not fit well, but overall, they looked impressive! There were guys in pig masks, a person in a ghillie suit, and let us not forget the crazed farmer wandering the queue line while we waited!
Each character was unique to their respective scenes. For example, there was a cleaver-wielding butcher in a bloody kitchen, a creepy girl in white wanting to play hide 'n seek, and a swamp person in a marshy area.
---
Customer Service: 9.25
How Did We Get This Score?

Avondale Haunted Barn is straightforward to locate and see from the road. To park, you must look for the people in the yellow reflective vests, and they will direct you where to go. Once you are parked, simply walk toward the green barn to purchase your tickets.
We felt this attraction lacked adequate lighting in the parking lot. However, the ticket and queue lines were well-lit. There is one police officer on-site, as well as some undercover security guards. The only thing to note is that there are stairs in the barn with a few light scares near them, but they are well-lit.
The staff that we encountered were very accommodating and friendly. The staff members were wearing 'Avondale Haunted Barn' attire, and the cast members were wearing spooky barn attire, so it was easy to see the difference between them.
Customers can easily find all information about Avondale on their website. In addition, they have information about the backstory of the barn if you would like to read about that before you arrive. Parking is free but limited, so carpooling is encouraged. Tickets are only $15 per person on-site only; you cannot purchase tickets in advance.
---
Atmosphere: 6
How Did We Get This Score?

As we approached AHB, it was difficult to tell that we were coming to a haunted house. The barn looks like it used to be an antique shop. In addition to the music/sound effects playing, the enormous green lights outside the barn, and a couple of roaming actors, the only way we knew that we were at a haunted house was the sign outside. Still, the two actors did help build excitement before entering.
However, once in the queue line, it became apparent that we were about to experience a haunted barn. The haunt resides within a real-life barn from the 1800s, which helped give us insight into it before we entered. They also showed us a short video about the history of the haunt before going through.
---
Special Effects:

8.7
How Did We Get This Score?

The sound effects at Avondale are well done and used appropriately within the haunt. Sometimes there were no sound effects except for actors (or guests) screaming, but we felt this helped amplify the experience.
The props and scenes flowed together very well. Nothing appeared to be out of place, and the design helped display everything appropriately according to the theme. The haunt put a reasonable amount of time into making their props and scenes. It was evident that they genuinely cared about their visitors getting a realistic experience!
Everything in Avondale has a natural transition from room to room. We believed we were in a real-life haunted barn most of the time! The special effects provided as much entertainment as the actors themselves!
---
Theme:

10
How Did We Get This Score?

We believe Avondale hit the nail on the head with its theme! If you were to check out their website before you arrive, the theme is made evident by the description they give. The haunt also showed us a video before we entered. The actors in the queue lines dressed the part as well. Every actor inside the attraction fits the theme perfectly! Nothing appeared to be out of place or positioned inappropriately within the haunt.
Avondale is in a barn built in the 1800s that is almost 8,000 square feet, including upstairs and downstairs. The barn even smelled like wood, hay and had a light scent of manure. It was as if we were truly living in the 1800s, visiting a real-life haunted barn.
---
Scare Factor:

8.15
How Did We Get This Score?

Avondale did an excellent job of providing us with a wide variety of scares and entertainment! We thoroughly enjoyed every actor and scene we encountered. Every scare was perfectly timed and spread evenly throughout our group. However, one scare stands out: be on the lookout for the pig people!
The scares provided varied quite a bit. Actors were stalking us, props jumping out unexpectedly, and actors moving or doing something when we expected them to be inanimate objects.
The ending was a little lackluster. We did not realize it was the end until we were suddenly walking outside. With that said, we understand the lack of a strong ending. There was a step right at the end and a staff member telling us to 'watch our step.' It is difficult to end the haunt with a chase scene if there is a trip hazard in the way.
---
Entertainment & Value:

7.53
How Did We Get This Score?

We highly recommend Avondale to everyone! It was overall a wonderfully spooky and entertaining experience!
Before entering the haunt, the only type of entertainment in the queue line was a few actors interacting with the guests and some music/sound effects. But, if you are hungry, they have concessions available at an additional charge.
The ticket price is very reasonable. At $15 per person, it is lower than most haunted houses in the area. We spent 12 minutes inside the haunt, which brings the minutes per dollar to 0.8.
Avondale has almost 8,000 square feet of usable space, and it seemed like they positively used every inch. Every corner we went around was a new and exciting scene. It felt like we were in a maze with the number of corners we went around!
---
How Did We Get These Scores

Promo Images:
Click to Enlarge
---
Guest ReviewsGuest Average: 9.9 out of 10
Jason Miller – 10/10 – October 23, 2022Thoughtfully put together, exceptionally well organized and a lot of hard work put in to providing …show more entertainment for an amazing experience! Thank you to all the people that had a part in makin the journey through the dark barn a night I will have as a memory that won't soon fade !
Ruth – 10/10 – October 22, 2022This is very well done! The scares were great and definitely plentiful. It will be the new …show more tradition.
Kelly Novarro – 10/10 – October 21, 2022It was an absolute scream!
---
Past Awards
---
2022 Awards
Most Improved Attraction (Given by: Team Kiss of Death)
---