Awaken Haunted Attraction – Full Review
Awaken Haunted Attraction is a Haunted Attraction located in Leslie, MI.
4760 Churchill Road, Leslie, MI 49251View All Details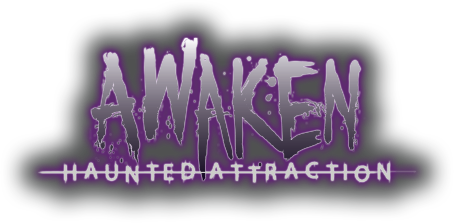 Features:

Free Parking, Food/Concessions, Gift Shop/Souvenirs, Special Events, You will NOT be touched, Original Characters, Celebrity Appearances, Indoor Waiting Line, All-Indoor Attraction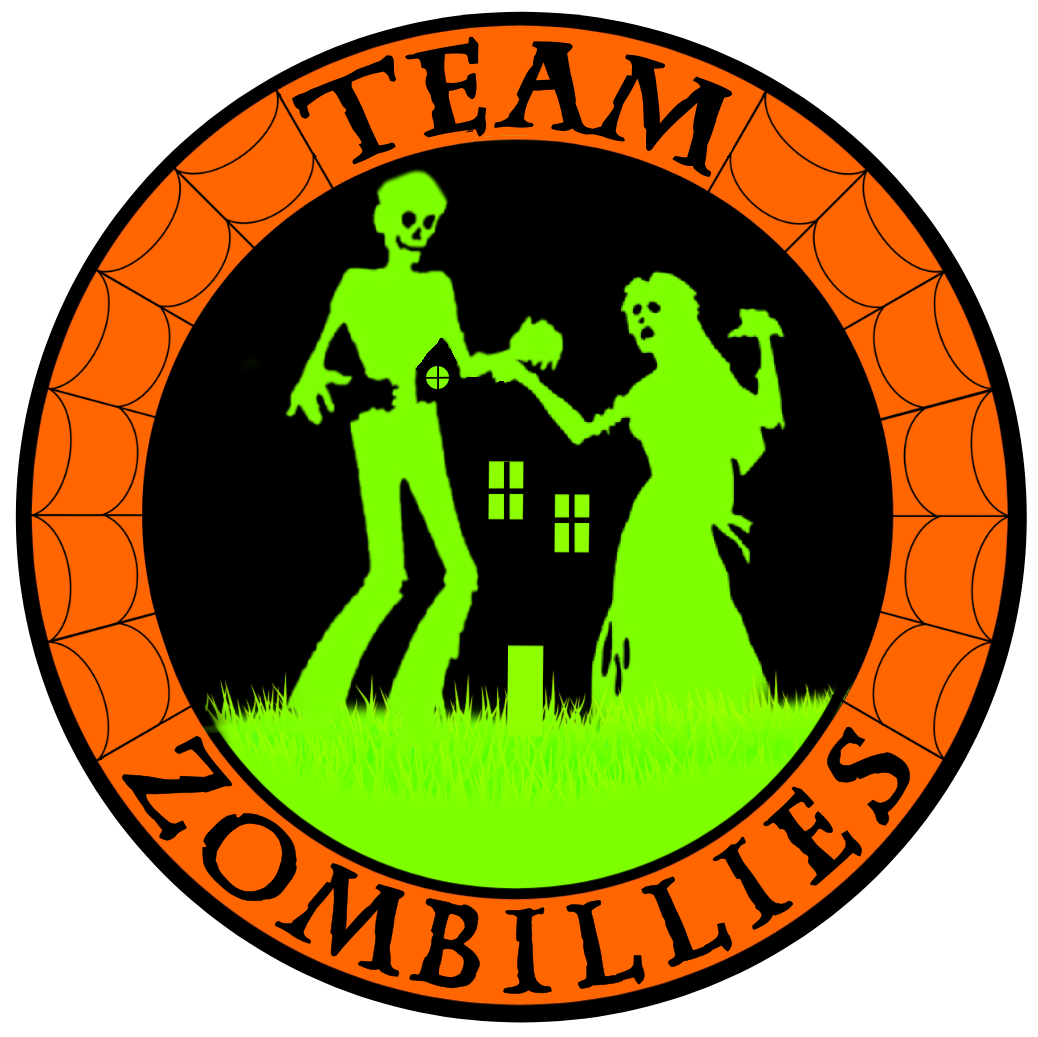 This attraction was reviewed on October 15, 2021 by Team Zombillies.
How Do We Get These Scores?

Final Score:

8.35
How Did We Get This Score?

Summary:
When our Indiana-based review team decided to head to Michigan for some haunts during a rainy Friday evening, Awaken Haunted Attraction was first on our list!. We had heard so much great stuff about this show that we wanted to experience it for ourselves.
From the outside looking in, we had no idea what to expect. However, we are pleased to tell you that it is much larger than the building implies upon first arrival. This show packs quite a punch! Covering over 32,000 square feet, there is something sure to frighten everyone inside – from mild to wild and downright disturbing!
Although this is only their 6th season in operation, judging from the amount of detail we encountered in some places inside, this certainly wasn't their first rodeo. The property is host to 4 differently themed haunted areas including Terror-Phobia 3D, The Forgotten, Tenebrous and, of course, their namesake haunt Awaken. But, that's not all folks! For those terror lovers looking for something more hands-on and extreme, they offer The Black Box, an extreme horror experience. For those that seek even more adventure, they also offer a 5-minute escape room, Dr. Cyclops Escape Room.
On select dates, customers could meet the 'original' actor that had a role in playing Michael Myers, Tony Moran, from the 1978 film! Unfortunately, by the time this review is published, this opportunity will have passed, but this just goes to show their true passion and love for horror.
We thoroughly enjoyed our trip through Awaken Haunted Attraction. The question is… Did we survive long enough to even make it to The Black Box?
---
Cast: 7.54
How Did We Get This Score?

Between all four of the haunted attractions, we came across quite the variety of denizens, heathens, and attackers. For the most part, many of them were rather quiet; they would either reveal themselves and sinisterly stare at us or state their initial scripts with little to no follow-up. However, some of these characters didn't necessarily need speaking roles such as the pig people.
Our tour began with a startling introduction from Karl who appeared to be a hotel maintenance man. He was so into character that he seemed like the real deal and not an actor at all! Another standout character was the freakshow ringleader. He utilized dialogue in a fashion we've never heard before, leaving us rather surprised. We're still not sure if that was intentional or not'
Some of the characters worked very well with their scenes. At one point, a poor woman was crying out as she'd lost her cat and really hoped we knew where it was. Well' we didn't want to break the news to her, but by the looks of the following scenes, she ain't gonna find it. Another creature was climbing all over a wall, one was stuck within the boards of a staircase, a bush blended in well by hiding out in wet grass, and an unknown creature poked its head out of dense fog multiple times before disappearing and reappearing totally somewhere else!
However, the most vocal character of them all was the hillbilly who welcomed us to his trailer yard sale and tried to sell us a genuine 'horsesicle' (one of those kids riding horses suspended by springs on each corner). He had a southern accent and all! If we'd had a bit more cash and room in the trunk of the car, he might've just sold it to us.
---
Costuming: 8.89
How Did We Get This Score?

A mix of masks and makeup were used throughout each of the attractions at Awaken, with perhaps a slight emphasis on masks. Some of these were more custom-looking, such as the clown on stilts and another with a 'handy' face.
A select few costumes were fairly elaborate and layered. Some of the most memorable were those worn by Karl and his maintenance outfit, hunched-over appearance, and sore-like wounds on his face, the cat lady at the bottom of the elevator with her antique dress, the freakshow ringleader and his striped suit, and a couple of the boathouse brutes in the outdoor trail – one with a long trench coat-like rain jacket and another that was a long-haired cross-dressing chainsaw chaser.
The masks in use definitely contributed to the sinister looks of the monsters wearing them. One worn by a chainsaw guy looked like it had long hair, which always adds a bit of an 'unkempt' appearance. The pig masks in the house – although appearing to be quality, realistic models – initially felt a bit out of place, but we're supposing the intent behind them is a bit of a 'swine uprising' with them fighting back against the humans that slaughter them, which was an interesting touch. Plaid shirts with bib overalls or other similar hill jack attire helped reinforce the apparent backwoods theming behind those areas. Other costumes were more suited for helping the characters blend in with their assigned areas, such as the ghillie suit sneak that was stationed out on the trail.
Some of the costuming ensembles extended beyond just masks, makeup and clothing as well. Large meat hooks, large teeth, wild hair colors, and other types of accessories helped make these monsters even more menacing at times.
---
Customer Service: 9.54
How Did We Get This Score?

Since this was our first time visiting Awaken, we weren't sure what we were looking for upon arrival. However, the brightly-lit parking lot, purple lights washing over the front of the building, and the large 'Awaken' logo adorning the building gave us our cues to pull in. Admittedly, some kind of sign closer to the road may have helped catch our attention sooner. But, we were still able to find it easily with our GPS, and parking is free, self-service, and in a large paved lot surrounding the building.
From there, the large white tent to the right of the building implied the general direction to wander to find tickets. We were then able to choose either to partake in the portable restrooms (which we did, after our 5.5 hour road trip) or zero in on the small ticket booth shed labeled 'Tickets This Way.' There are 2 ticket windows: one for on-site credit card sales or another for cash/website sales, and a couple of very friendly staff inside that hooked us up with tickets, answered a couple of quick questions that we had, and sent us into the correct line under the big white tent. A security guard was also in place to keep confusion about where to go to a minimum.
Just before entering the building, we noticed stickers on the glass doors that helped reinforce where to enter. In addition, there were more staff members here coordinating with those inside to make sure the building's capacity was never exceeded. Once a group would start their haunted adventure and/or leave the final exit of the building, more guests would be let into the building from the white tent outside. Each of the staff were wearing haunt swag to make them easily identifiable, should you need them for any reason.
Aside from the assumed irregularities of an outdoor trail, getting around the house and property seemed very safe and straightforward. We didn't notice any significant safety issues while navigating the haunt or surrounding property.
---
Atmosphere: 8.9
How Did We Get This Score?

Awaken's building doesn't initially give off the appearance of being a haunted house, but the large windows have been filled with horror- and Halloween-related banners, and their logo with opening dates certainly indicates that you're NOT stumbling into some kind of roadside flea market. The purple glowing lights and creepy ambient soundtrack helps give off some spooky vibes, and the large white tent definitely implies that this is a crowd-pleasing attraction! Inside the tent, there are multicolored lights, more music playing, and lots of related posters and signage.
Once you get actually inside the main building, however, the atmosphere REALLY starts to feel like a haunted house! The walls have been decorated to look like an old abandoned insane asylum, complete with grungy walls, flickering lights, and patient doors that appear to have crazed cons inside. Several TV's are mounted around the perimeter of the room, giving guests a looping series of funny videos, ads, and promo footage from the haunt itself. A variety of music plays as well which, when combined with Karl's random appearances to pull guests inside the haunt, helped create a well-rounded environment to get folks ready to get some scares.
One of the only things we could find missing here was a roaming actor or two giving some scares and other entertaining interaction to those waiting in line. Aside from that, we didn't see much that really indicated we weren't* about to experience an asylum of any kind, which seemed a bit odd' but the spooky environment still did wonders for helping us get ready to enter a haunt!
---
Special Effects:

8.33
How Did We Get This Score?

One of the first things we noticed upon entering Awaken, besides the realistically decorated hotel lobby, were the sounds! Even if the scenes would have been completely empty, the sounds would have helped bring them to life. We heard a phone ringing, woeful whines of a feline, trippy soundtracks, mechanical noises, grumbling, growling, unsettling whispers (that did, however, get a bit repetitive in Forgotten) and so many more.
Some of the details here were impressively immaculate! We particularly enjoyed the elevator and the decapitated bellhop whose head we found shortly after we encountered the body. After the elevator took us to the basement, things turned for the worse, in a good way! A layer of fog floated throughout, we swear we smelled cat urine, and the walk-in freezer was actually cold! We even walked through a room where a storm was going on outside and we found some of the subtly creepiest props we think we've ever seen. Spoiler Alert, but we have to explain these. There were these black and white children figures that appeared static, but the further we made it into the room, they all slowly followed us with their heads at the same time! It's still giving us goosebumps!
Slanted walls, spongy floors, popping artwork by the amazing Stuartizm Designs, a dizzying vortex, a boathouse, and hillbilly hideout are just a few of the other things you can expect to encounter if you visit this season. They also had a nearly life sized small town that left both of our mouths gaping open!
---
Theme:

N/A
How Did We Get This Score?

The full journey weaves guests into Awaken and then out through the other attractions to finally spit guests back out of Awaken again. In other words, the flow doesn't really stick to any consistent theme so this category has not been scored.
There is a small intro into each section on their website for those that like to read up on them. There are also some video sneak peeks in the queue area. We did note some signs above entrances that informed us of which haunt we were entering. However, these themed areas abruptly switched to the next at times, which was a bit odd compared to what we're used to seeing, but an interesting twist that leaves us curious as to what sorts of story possibilities may be available in coming seasons.
---
Scare Factor:

8.06
How Did We Get This Score?

Not only did Awaken offer a large variety of creatures, monsters, and effects, they excelled at throwing many different types of frights at us as well. There were only two of us in the group during this visit, but they did a great job at targeting us evenly.
Effective air cannons seemed to be one of the main ingredients in the scare stew. Aside from those provided by the actors themselves, we also encountered other unexpected startles by things less commonly used such as a vacuum cleaner! Yes, we got startled by a sweeper' it's the little things.
It's not very often that we see suspense used in attractions, but Awaken was able to utilize it several times. The most effective was when characters would appear in front of us and disappear, and the next was with some of the sounds. In one section outside, we heard this terrible growl coming from the distance which played with our minds. Whatever it was, it sounded fiercely angry that we were there.
A plethora of common fears and phobias were intertwined within all attractions and a few scares even came from above. Two scares that got our group the most were a well-camouflaged drop panel and a craptastic explosion!
There are many different other types of scares and scarers within, but we don't want to give them all away. The finale of the attraction featured a horrendous-looking stilt clown and, although this was an intimidating intrusion, there wasn't anything else in the way of a buildup of all of the scares inside to send us screaming out the exit.
---
Entertainment & Value:

7.83
How Did We Get This Score?

General admission tickets to experience the 4-haunt walkthrough were priced at $25.00 each and Fast Pass tickets were $35.00. If purchased online, there may be additional fees. Group admission rates, T-shirt pre-orders, and pricing for the side attractions can all be found on their website.
It took our group 17 minutes to complete the combined attractions putting their MPD (minutes of entertainment received per dollar spent) to 0.68. Although this is well on the lower side of what we see most often, this doesn't take into consideration any entertainment received before entering the attraction.
As mentioned above, Awaken features a more immersive indoor waiting area than most haunts. Watching the patients pacing back and forth in their cells and a large variety of entertainment on the screens kept us occupied while we waited in the Fast Pass line. There was also loud music playing.
Oh, yea' back to The Black Box. So we did make it there but not necessarily by our initial choice. At first, we were going to skip this extreme experience as we had a tight schedule but, alas, the guy that's commonly known in the area as Fetters the Clown talked us into facing our fears in a whole new different style. For $10 per victim, and yes, you would be a victim in this case, guests 18 and older only will be put into 'situations that may be unpleasant to the average haunt goer.' We have an image of the warning poster below and our advice is to heed those warnings to fully prepare yourself before entering. Quite literally, this may have been the largest mindf!@&k we've received in such a short amount of time. It's not for the faint of heart or for everyone, but if it sounds like something up your alley, give it a whirl! The worst that can happen is that you use the safe word' right?! Brad, the mind behind this attraction told us that 25% of those that enter use the safe word. On the night of our visit, it appeared much higher than that as we watched 5 go in and, shortly after, one at a time, 4 came back out!
Awaken offers such a variety of scares and genres of frights that we're sure something will get under your skin! From clowns, freaks, spiders, dark spaces, realistic sets, and creepy creations, it would be hard to leave not frighteningly happy you visited! We sure were!
---
How Did We Get These Scores